The Lantern Festival also referred as the "Ye You(Night Walk)" event in China which was originally designed to coexist with nature and minimize impact on the surrounding environment is celebrated on the 15th day of the first Chinese lunar month, and traditionally ends at the Chinese New Year period.During Chinese New Year, families go out to watch the beautiful lanterns and light ornaments, crafted by Chinese artisans. Each light object tells a legend, or symbolizes an ancient Chinese folktale.In addition to illuminated decorations, shows, performances, food, drinks and children's activities are frequently offered, turning any visit into an unforgettable experience.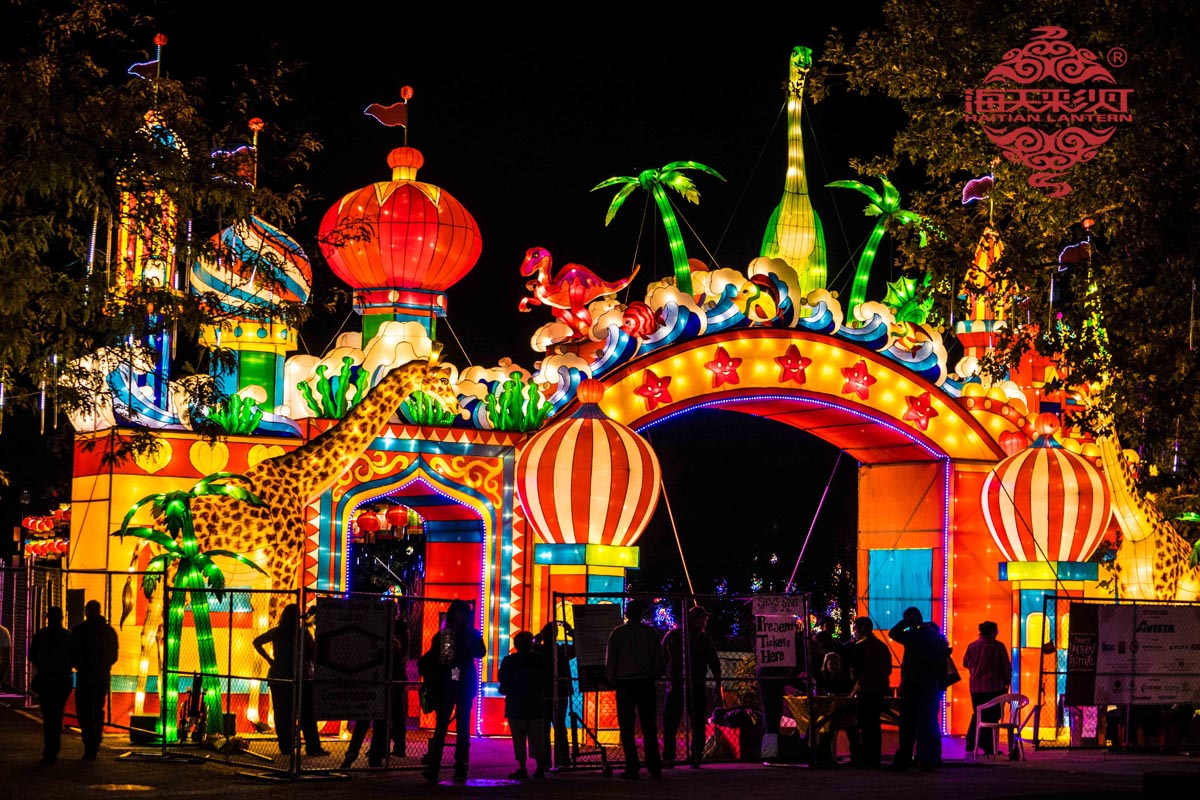 Ac yn awr y  gŵyl llusern nid yn unig yn cael eu dal mewn llestri, ond arddangos yn y DU, UDA, Canda, Singapore, Korea ac yn y blaen on.as un o'r gweithgareddau gwerin traddodiadol Tsieina, yr ŵyl llusern yn enwog am ei ddyluniad dyfeisgar, gweithgynhyrchu dirwy sy'n enrichs lleol bywyd diwylliannol pobl, lledaenu hapusrwydd a chryfhau aduniad teuluol ac adeiladu agwedd gadarnhaol tuag at ŵyl llusern life.the  is an excellent way to deepen the cultural exchanges between other countries and China, strengthen the friendship among the people in both countries.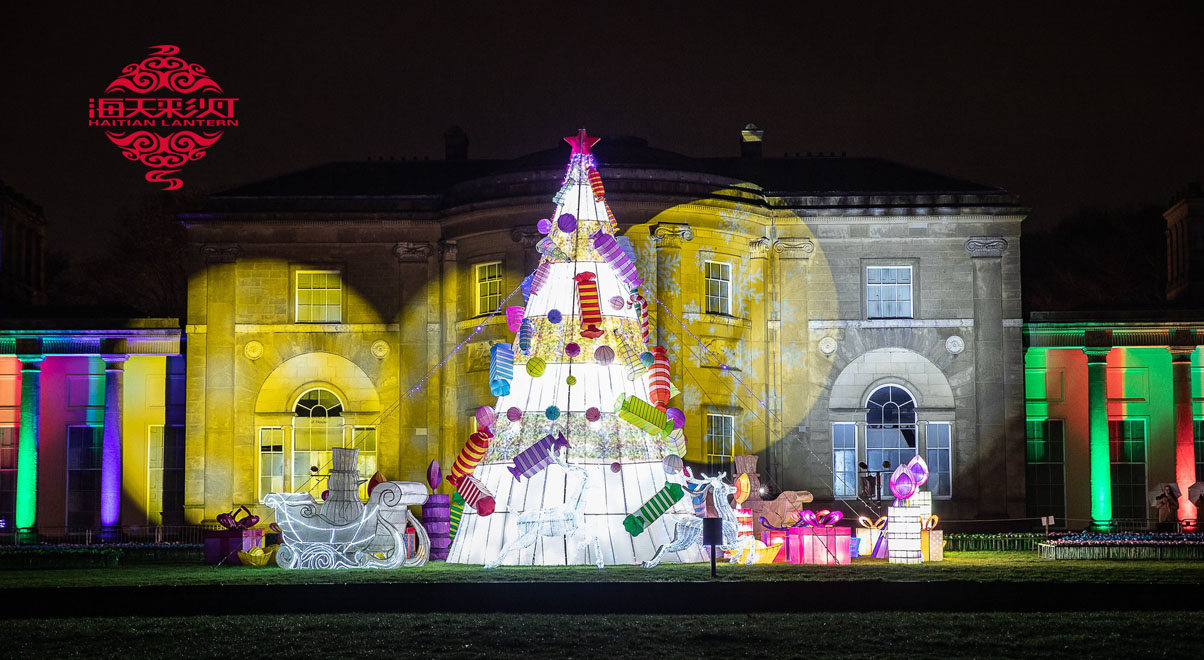 Magnificent lantern displays are built on-site by our artisans normally, using a variety of materials including silk and chinaware. All of our lanterns are then illuminated by environmentally-friendly and cost-effective LED lights. The famous pagoda is made of thousands of ceramic plates, spoons, saucers and cups knotted together by hand – always a visitor favorite.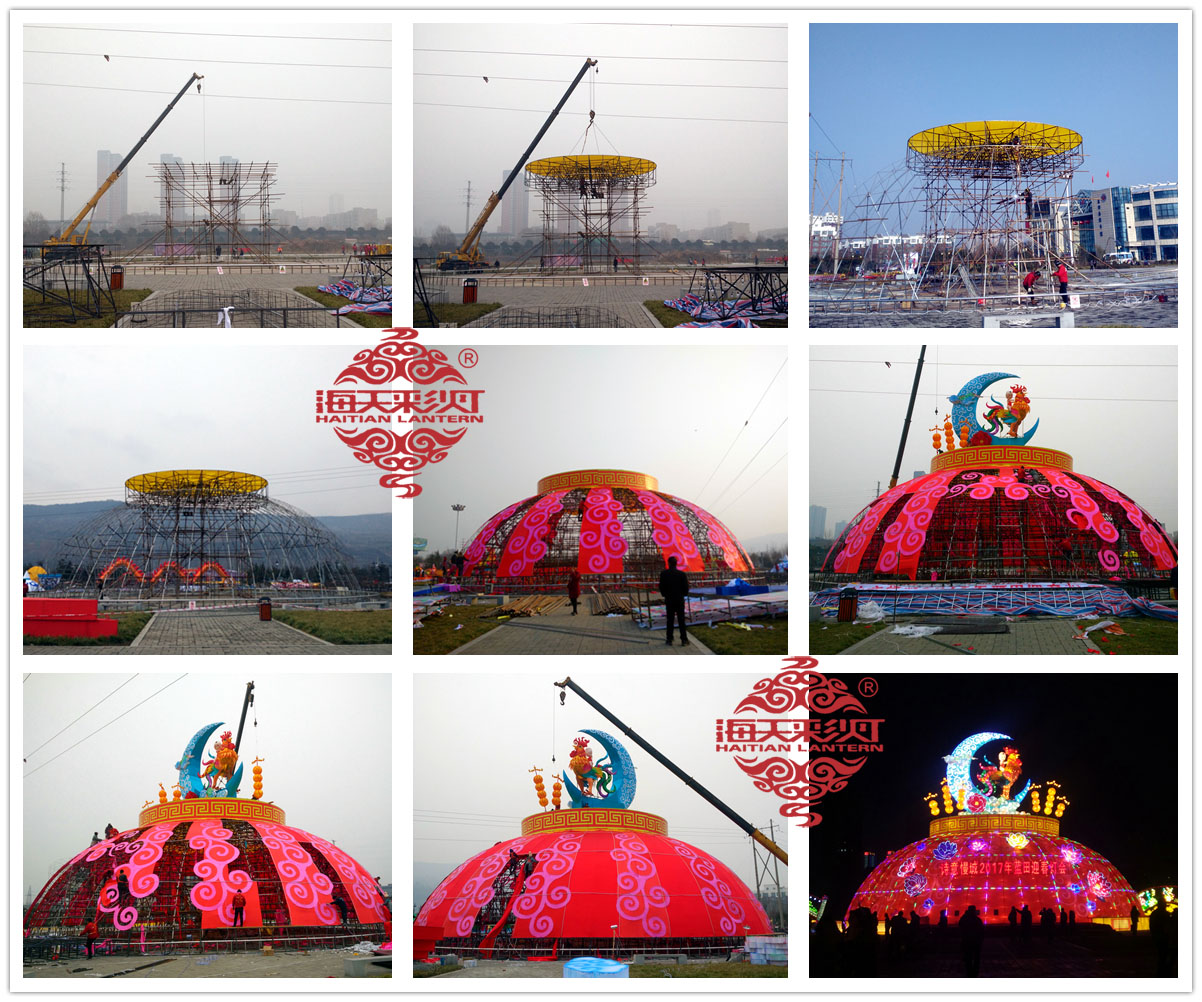 Ar y llaw arall, oherwydd mwy o brosiectau llusern tramor yn fwy ac, rydym yn dechrau i gynhyrchu rhan fwyaf o lusernau yn ein ffatri ac wedyn anfon ychydig statt i'w asemble nhw ar y safle (mae rhai llusernau maint anferth yn dal i gynhyrchu ar y safle hefyd).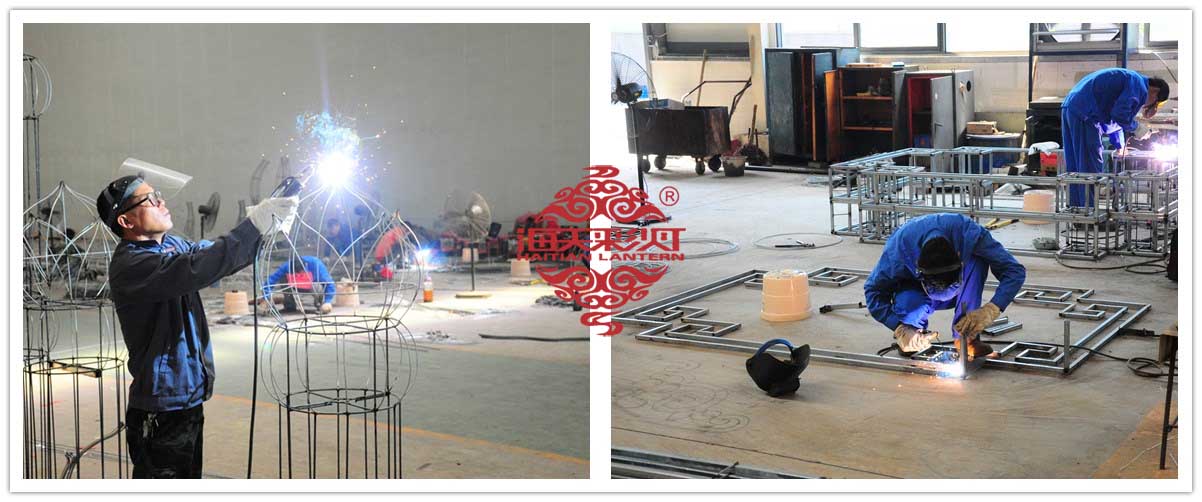 Shap Strwythur Dur Brasamcan gan Weldio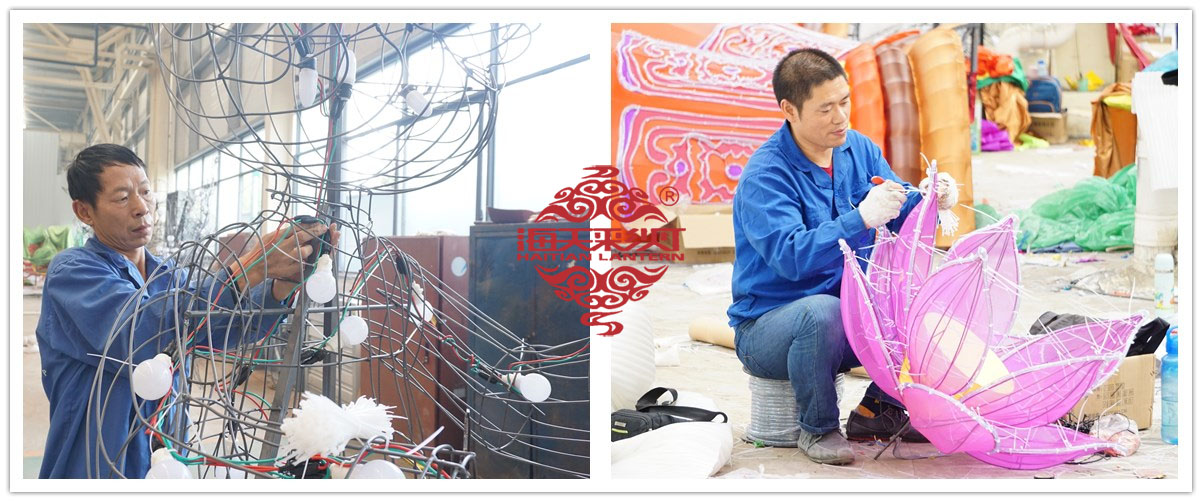 Bundle Engery Saving Lamp Inside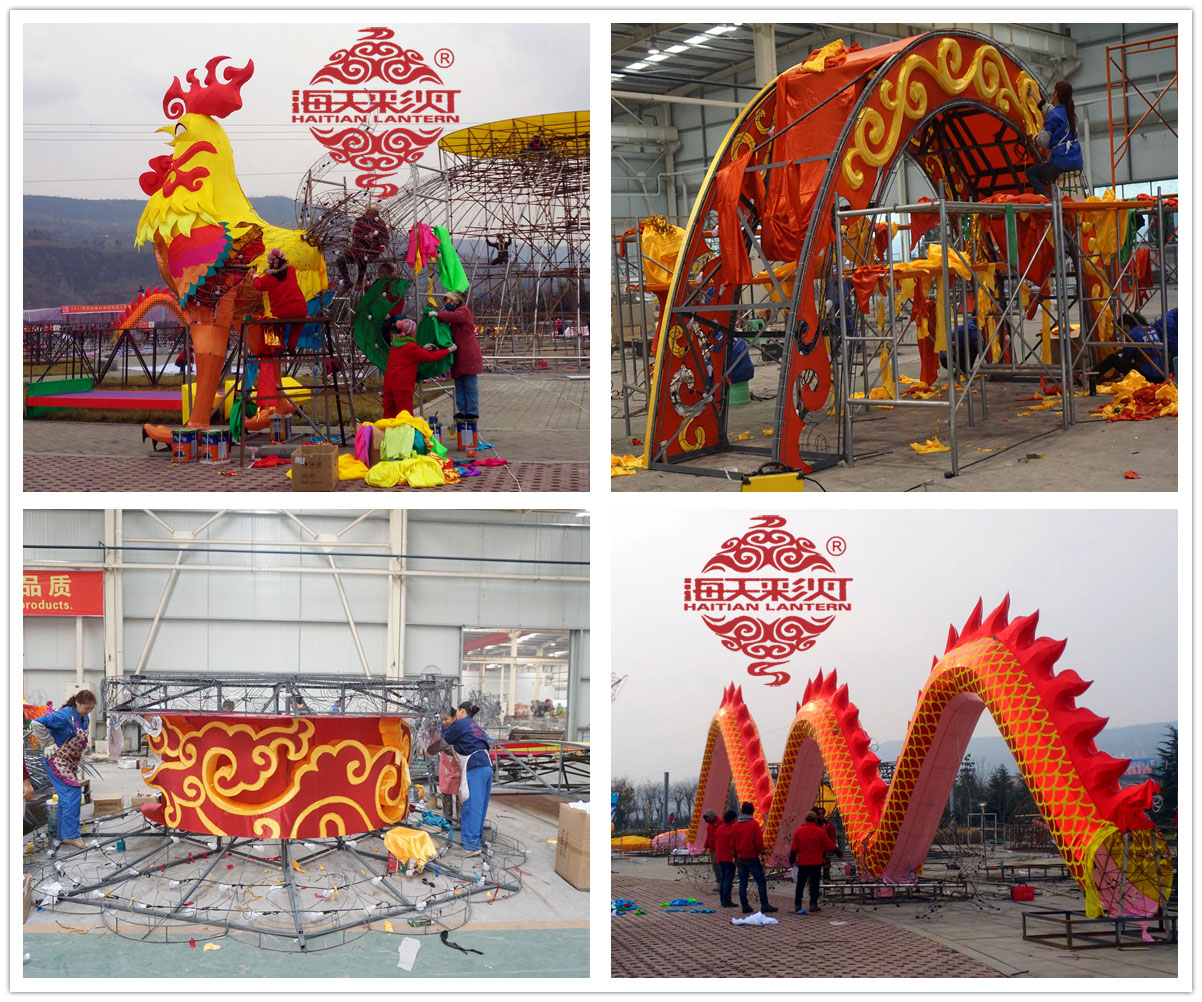 Glue Diverse Fabric on The Steel Structure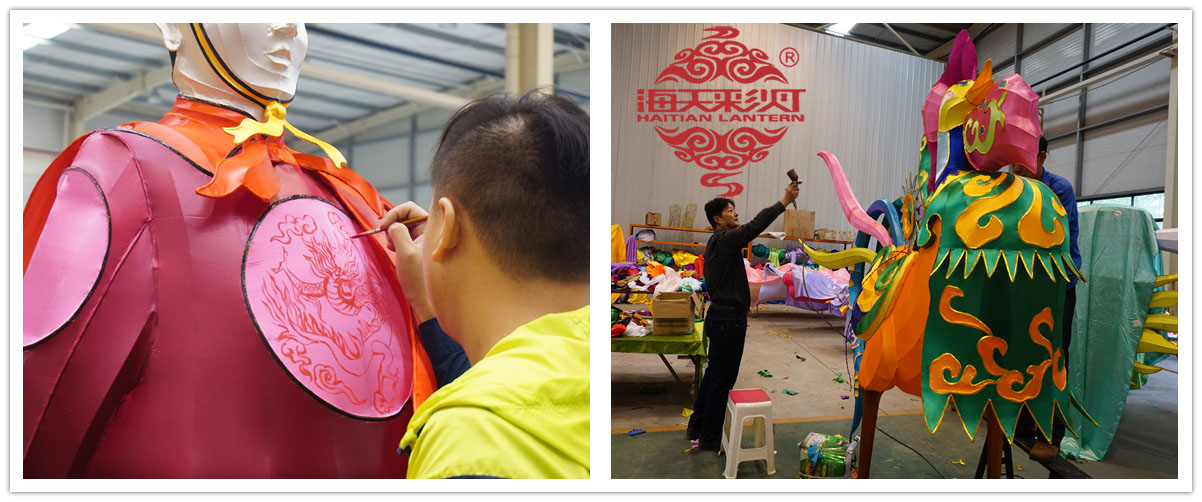 Handle with Details Before Loading
      arddangosfeydd llusern yn hynod fanwl ac wedi'i adeiladu cywrain, gyda rhai llusernau mor fawr â 20 metr o uchder a 100 metr o hyd. Mae'r gwyliau ar raddfa fawr yn cadw eu dilysrwydd a thynnu cyfartaledd o 150,000 i 200,000 o ymwelwyr o bob oed yn ystod eu cyfnod preswyl.
Fideo Gŵyl y Llusern