The Lantern Festival also referred as the "Ye You(Night Walk)" event in China which was originally designed to coexist with nature and minimize impact on the surrounding environment is celebrated on the 15th day of the first Chinese lunar month, and traditionally ends at the Chinese New Year period.During Chinese New Year, families go out to watch the beautiful lanterns and light ornaments, crafted by Chinese artisans. Each light object tells a legend, or symbolizes an ancient Chinese folktale.In addition to illuminated decorations, shows, performances, food, drinks and children's activities are frequently offered, turning any visit into an unforgettable experience.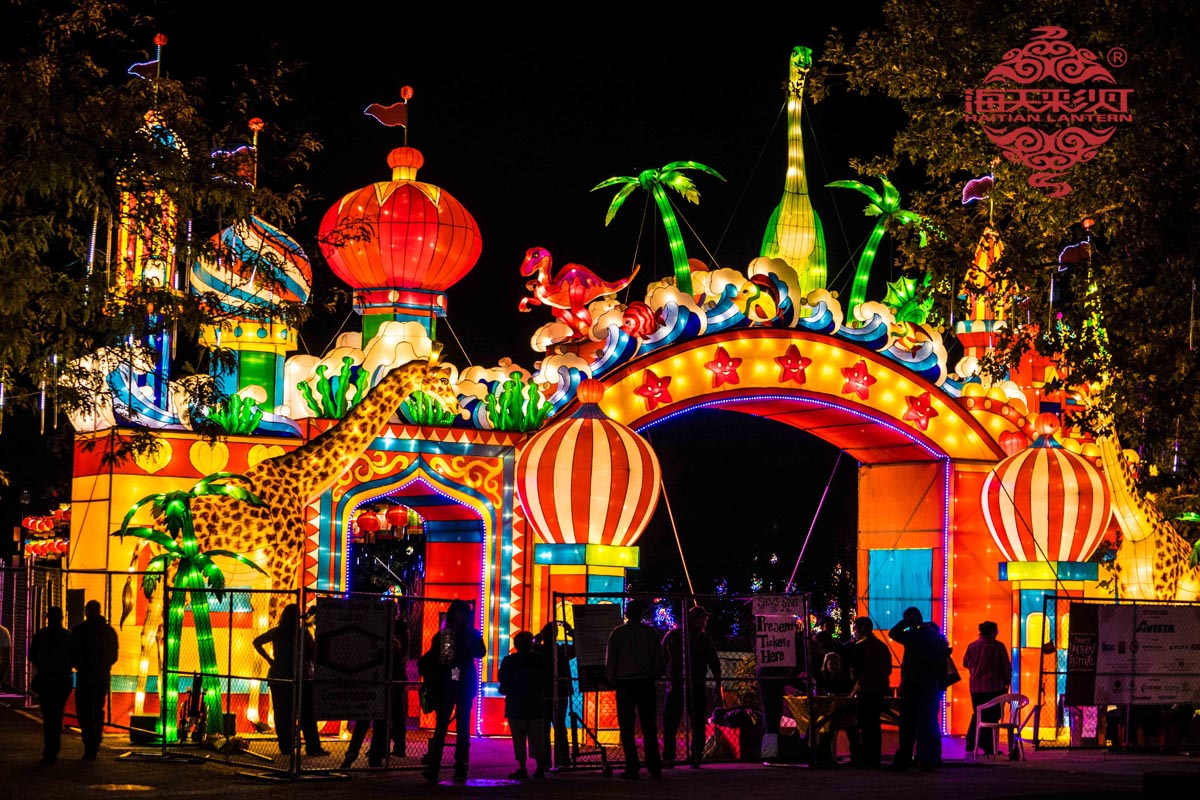 Og nu  lanterne festival ikke bare holde i Kina, men udstillet i UK, USA, Canda, Singapore, Sydkorea og så on.as en af Kinas traditionelle folkemusik aktiviteter, Lantern Festival er berømt for sin geniale design, fin produktion som enrichs lokal folks kulturelle liv, sprede glæde og styrke familiesammenføring og opbygge positiv holdning til life.The lanterne festival  is an excellent way to deepen the cultural exchanges between other countries and China, strengthen the friendship among the people in both countries.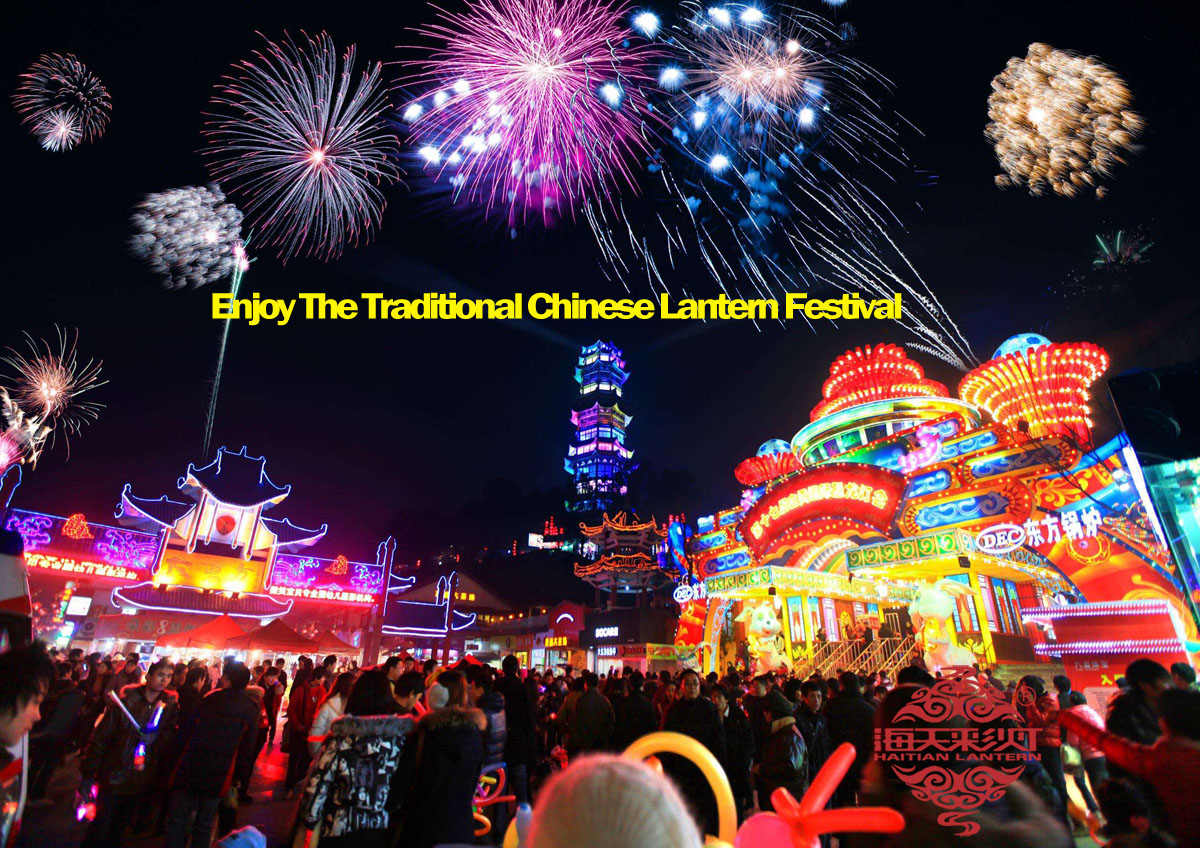 Storslået lanterne skærme er bygget på stedet af vores håndværkere normalt ved hjælp af en række forskellige materialer, herunder silke og porcelæn. Alle vores lanterner derefter belyst af miljøvenlige og omkostningseffektive LED lys. Den berømte pagode er lavet af tusindvis af keramiske plader, skeer, tallerkener og kopper knyttede sammen i hånden - altid en besøgende favorit.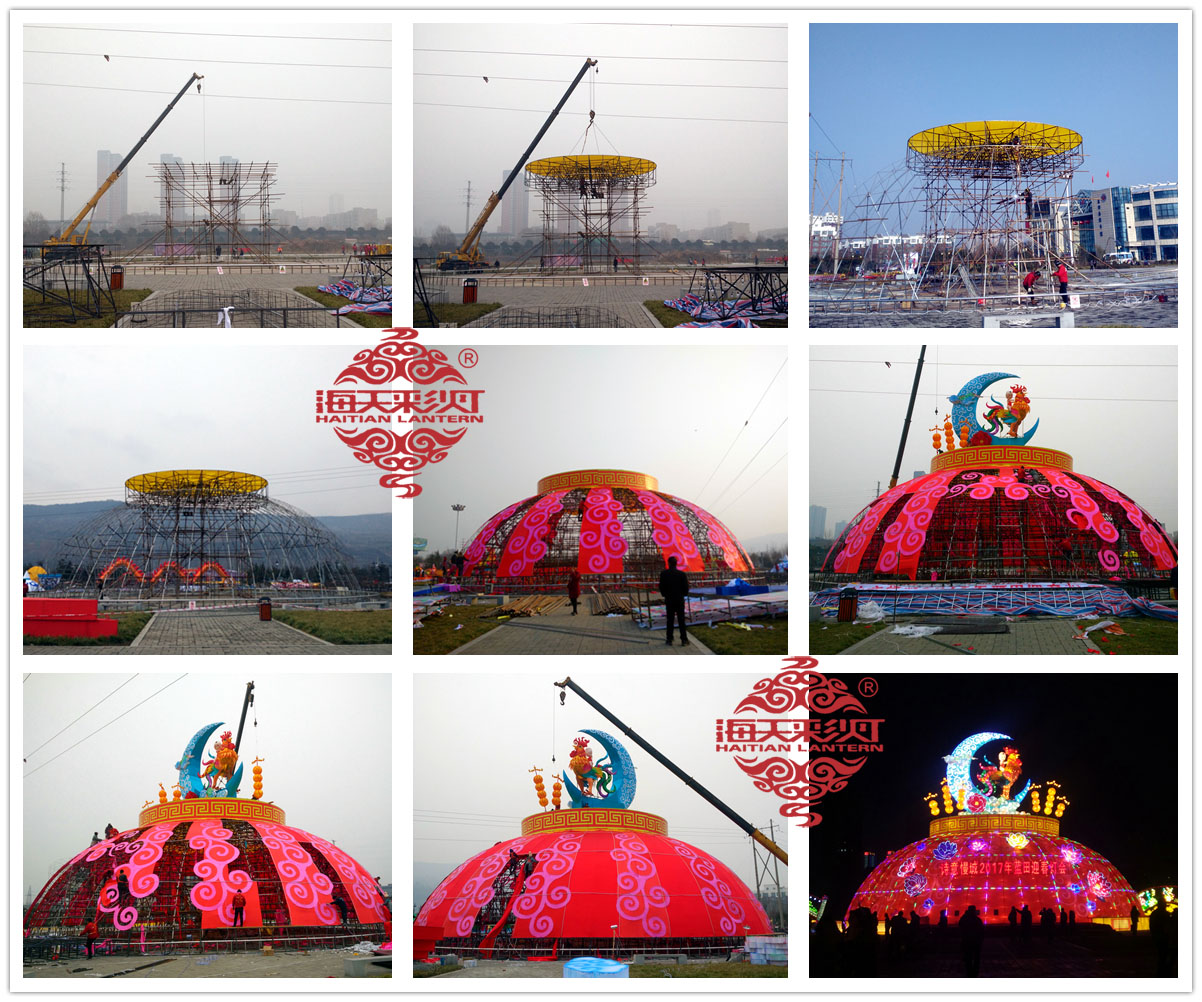 På den anden side, på grund af flere og flere oversøiske lanterne projekter, vi begynder at fremstille meste af lanterner i vores fabrik og derefter sende nogle statt at asemble dem på stedet (nogle enorme størrelse lanterner stadig fremstiller på stedet også).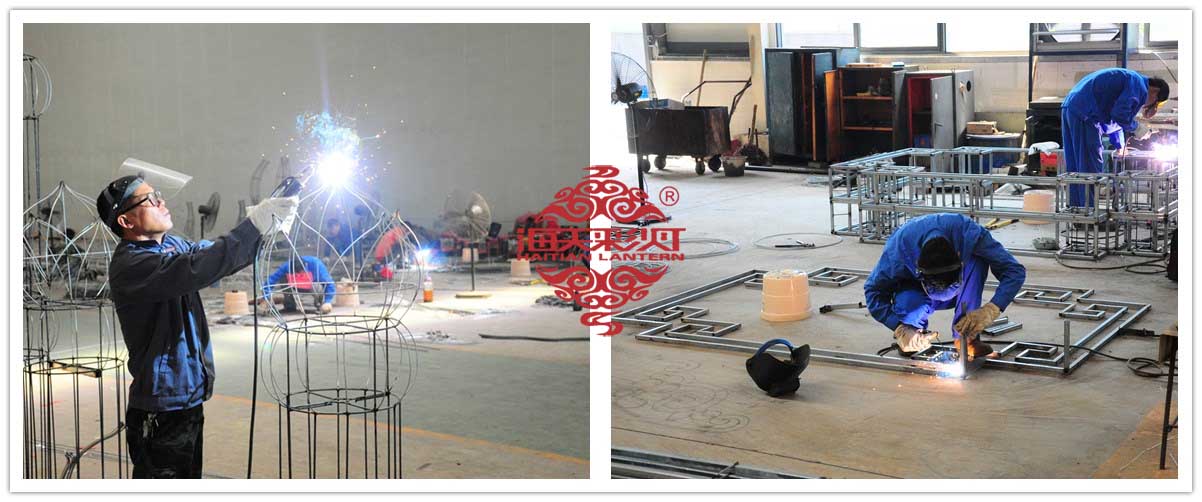 Shap Anslået stålkonstruktion ved Svejsning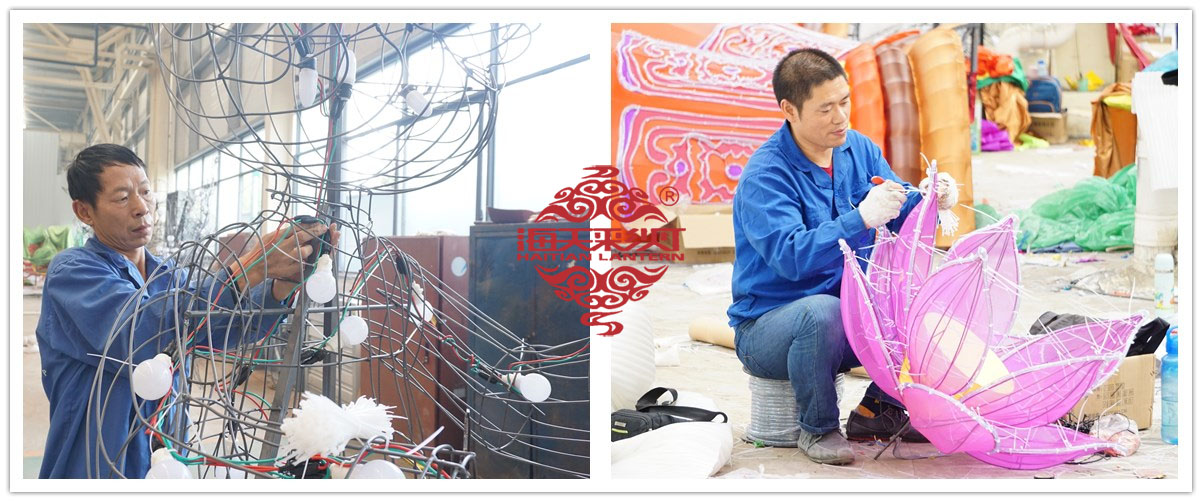 Bundle Engery Saving Lamp Inside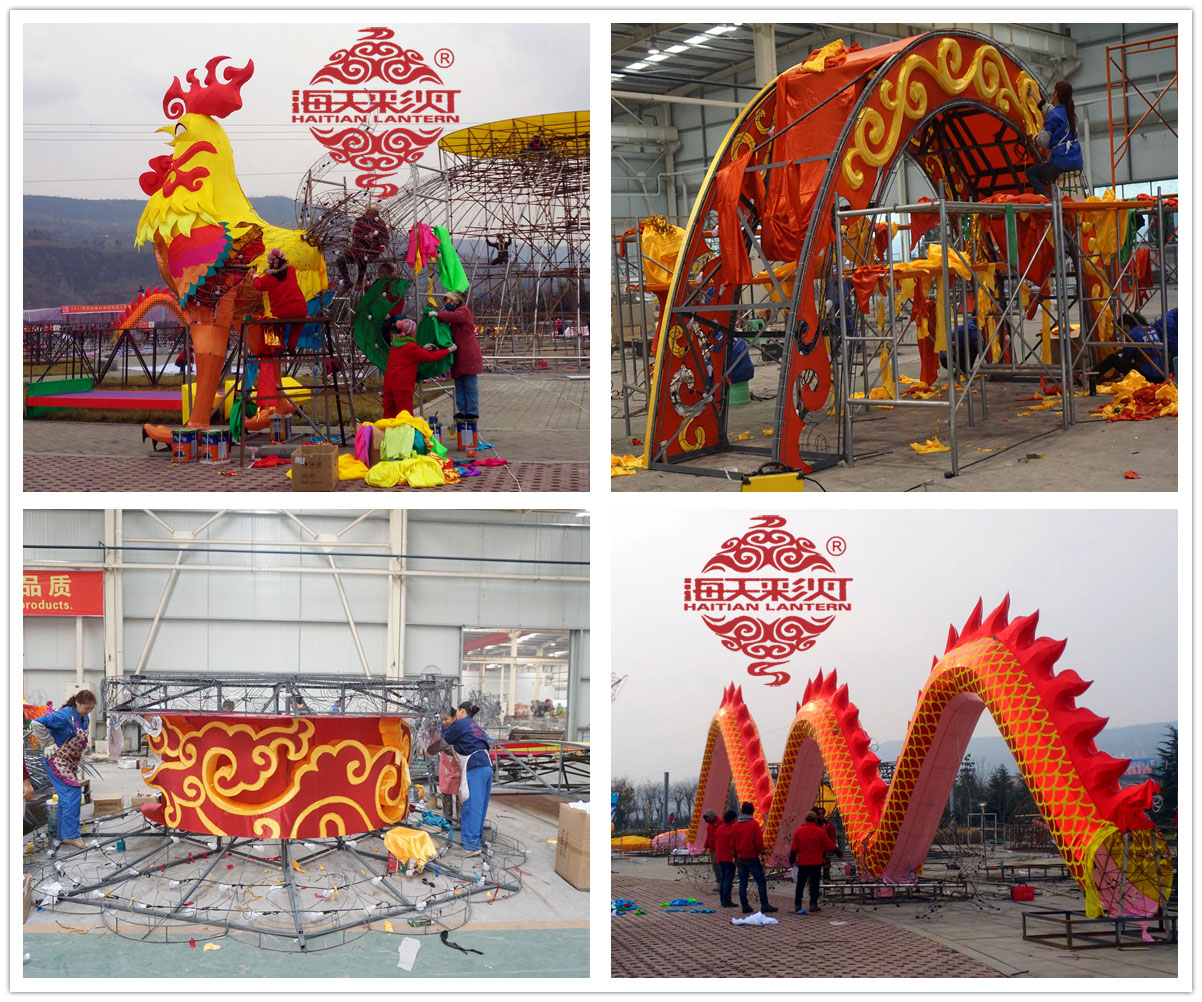 Glue Diverse Fabric on The Steel Structure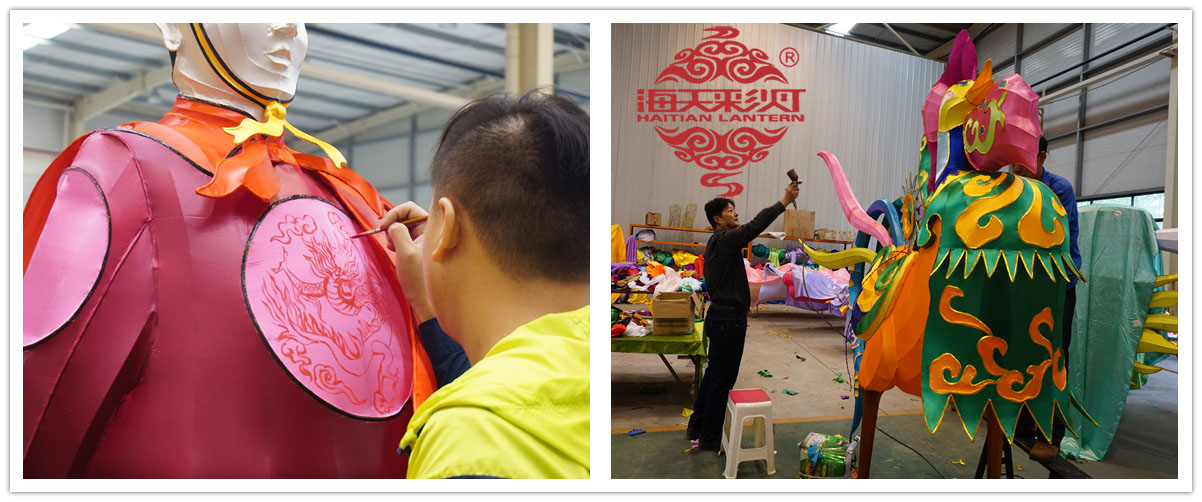 Handle with Details Before Loading
      Lantern skærme er utrolig detaljeret og omstændigt konstrueret, med nogle lanterner så stor som 20 meter høj og 100 meter i længden. Disse store festivaler holde deres ægthed og trække et gennemsnit på 150.000 til 200.000 besøgende i alle aldre i løbet af deres ophold.
Video af Lantern Festival