Festival Luč se praznuje na 15. dan prvega kitajskega lunarnega meseca, in tradicionalno konča kitajsko novo leto period.During Kitajsko novo leto, družine gredo ven, da gledajo lepe luči in svetlobnih okraskov, ki jih kitajski obrtniki zvijača. Vsaka luč predmet pripoveduje legenda, ali pa simbolizira starodavno kitajsko folktale.In dodatek k osvetljenih okraski, predstave, performansi, hrane, pijače in otroške aktivnosti so pogosto na voljo, obrača vsako obisk v nepozabno doživetje.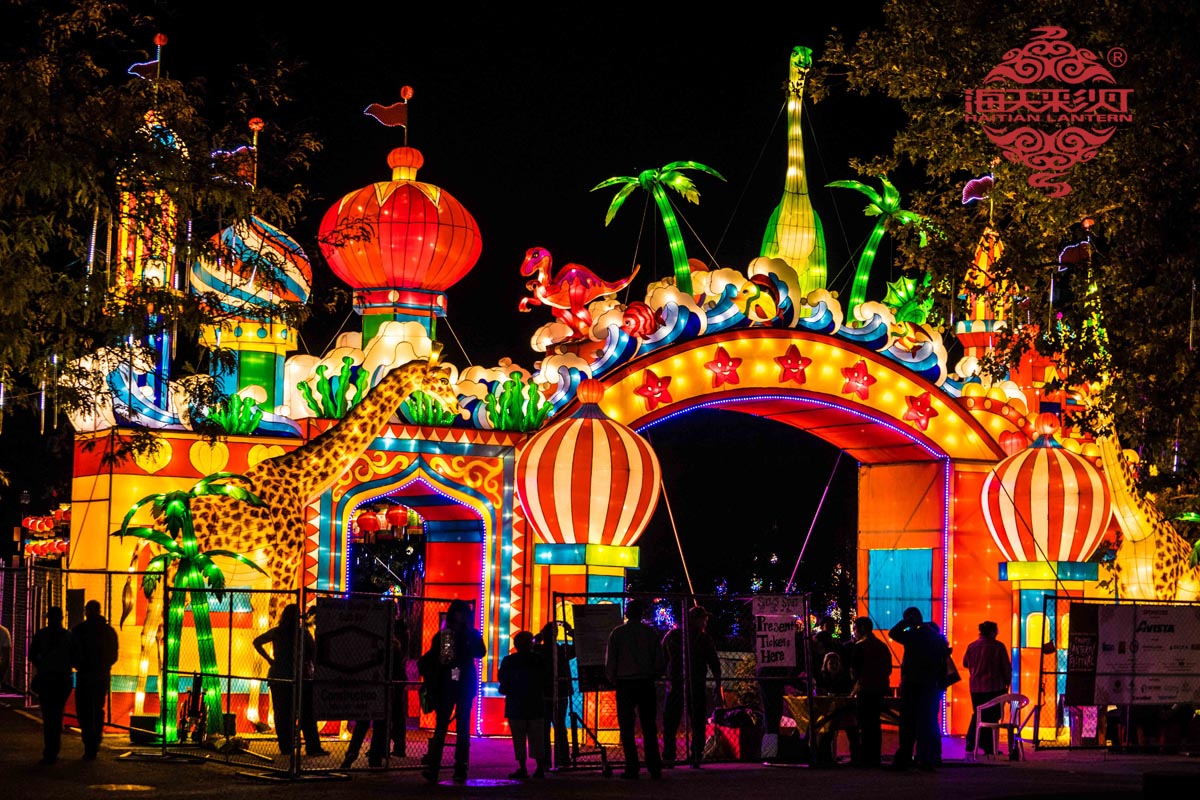 In zdaj  festival luči niso samo imeti na Kitajskem, vendar je na ogled v Veliki Britaniji, ZDA, Canda, Singapur, Koreja in tako on.as eno od tradicionalnih ljudskih dejavnosti Kitajske, festival luči je znan po domiselno zasnovo, fina izdelave, ki enrichs lokalna ljudsko kulturno življenje, razveseljeval in okrepiti združitve družine in vzpostaviti pozitiven odnos do life.The luči festivala  je odličen način za poglobitev kulturnih izmenjav med ohter državami in Kitajsko, krepitev prijateljstva med ljudmi v obeh državah.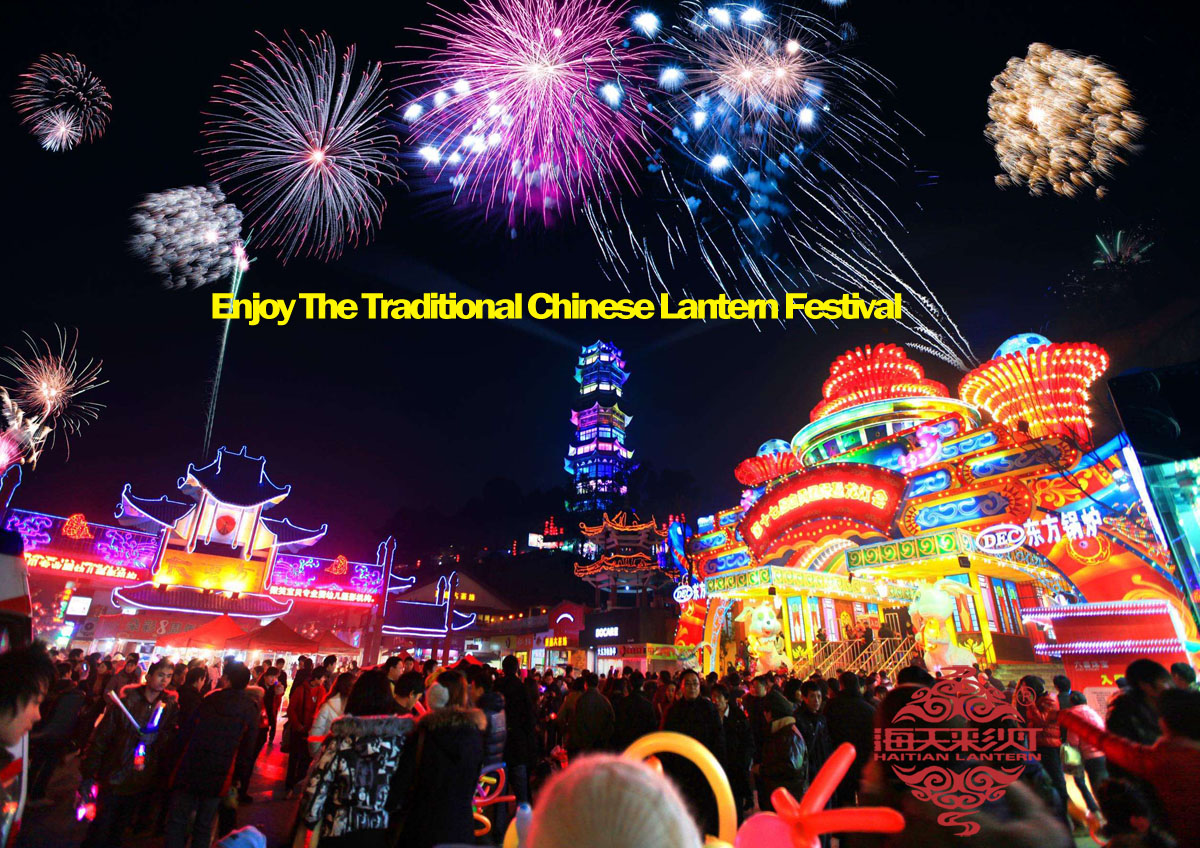 Magnificent lantern displays are built on-site by our artisans normally, using a variety of materials including silk and chinaware. All of our lanterns are then illuminated by environmentally-friendly and cost-effective LED lights. The famous pagoda is made of thousands of ceramic plates, spoons, saucers and cups knotted together by hand – always a visitor favorite.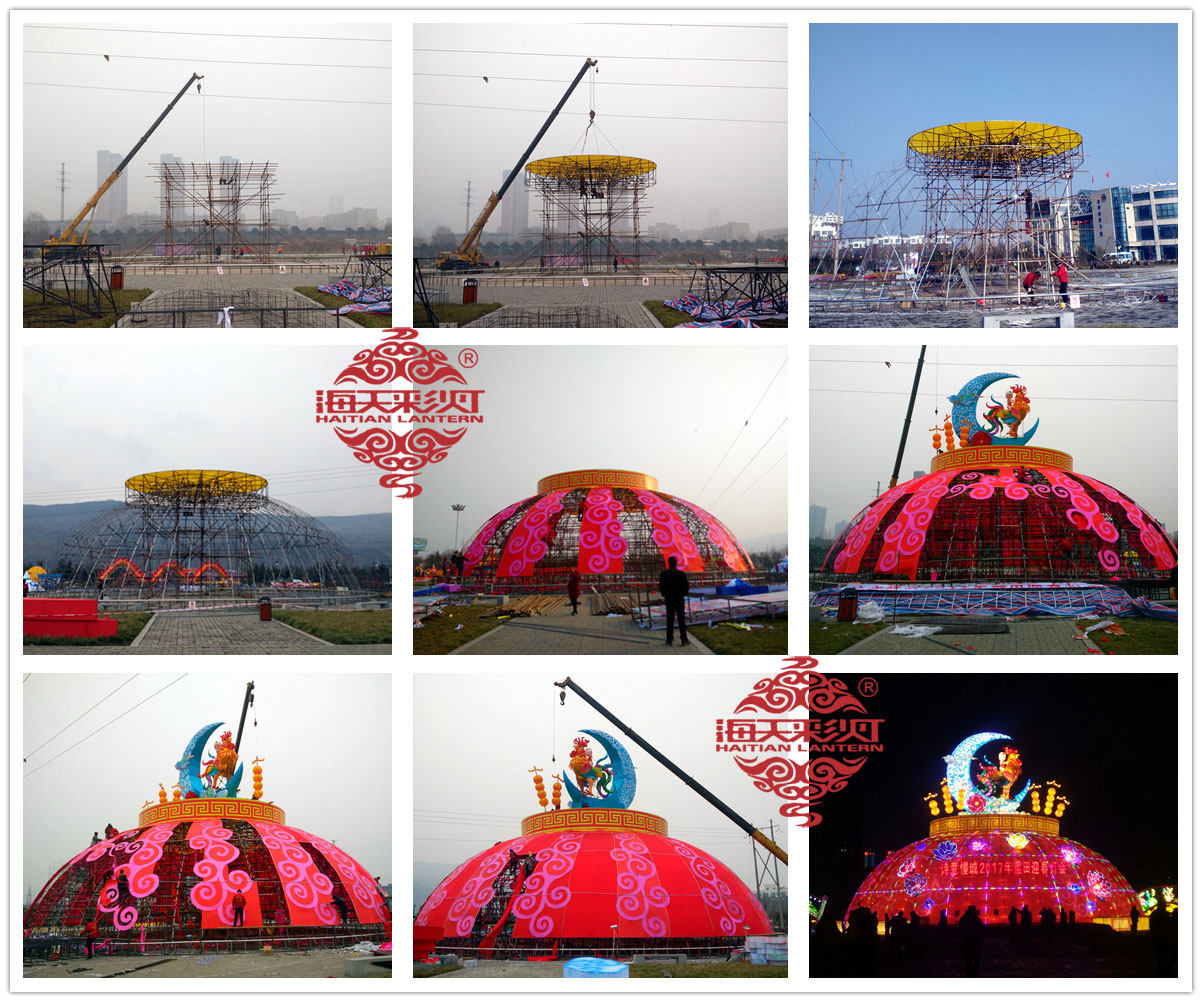 Po drugi strani pa je zaradi bolj in bolj v tujini projektov luči, začnemo proizvajati največ del luči v naši tovarni, nato pa poslali nekaj statt jih asemble na kraju samem (nekateri ogromne velikosti luči še vedno proizvajajo na mestu tudi).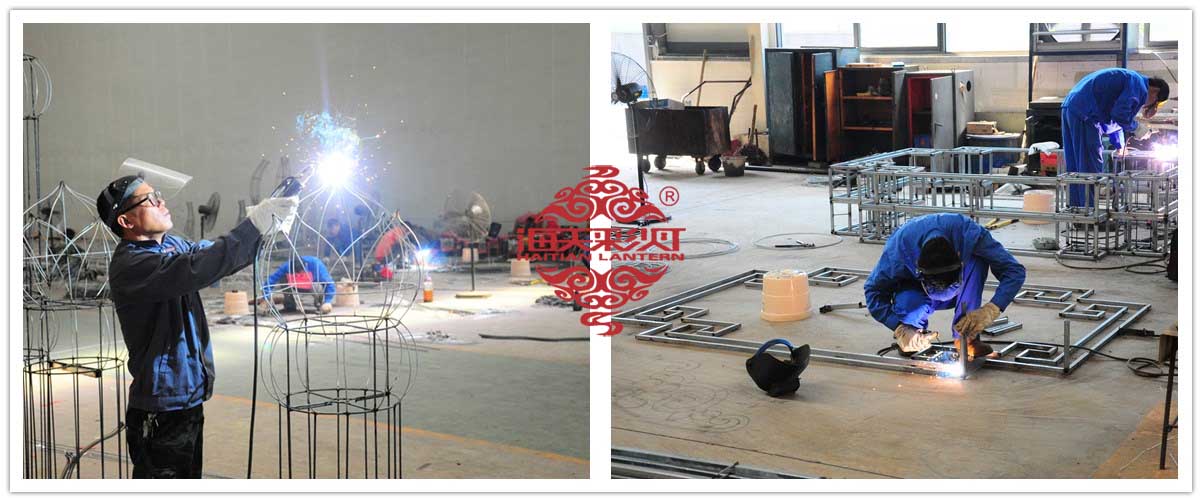 Izoblikovati Približna Steel Structure s Varjenje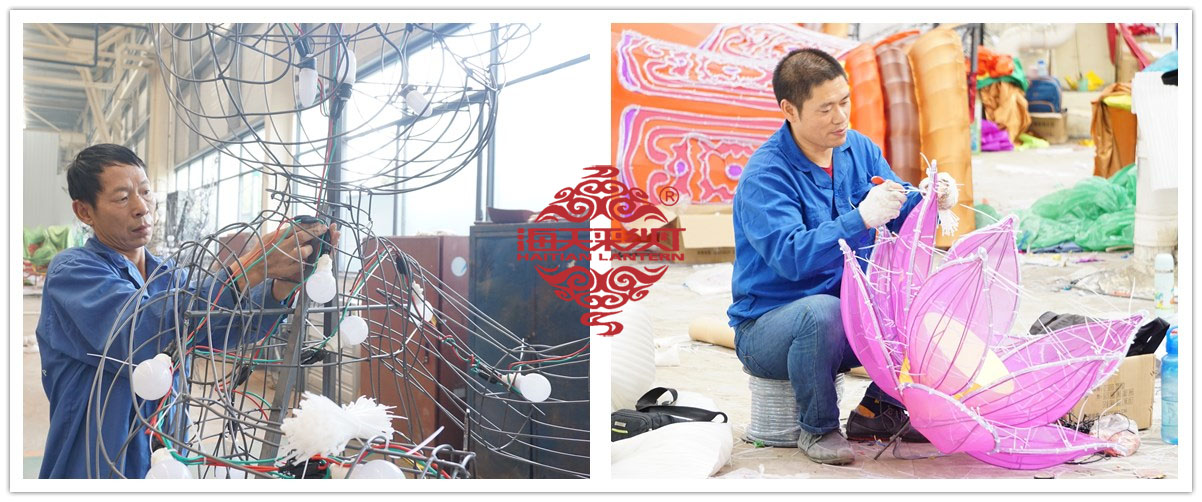 Bundle Engery Saving Lamp Inside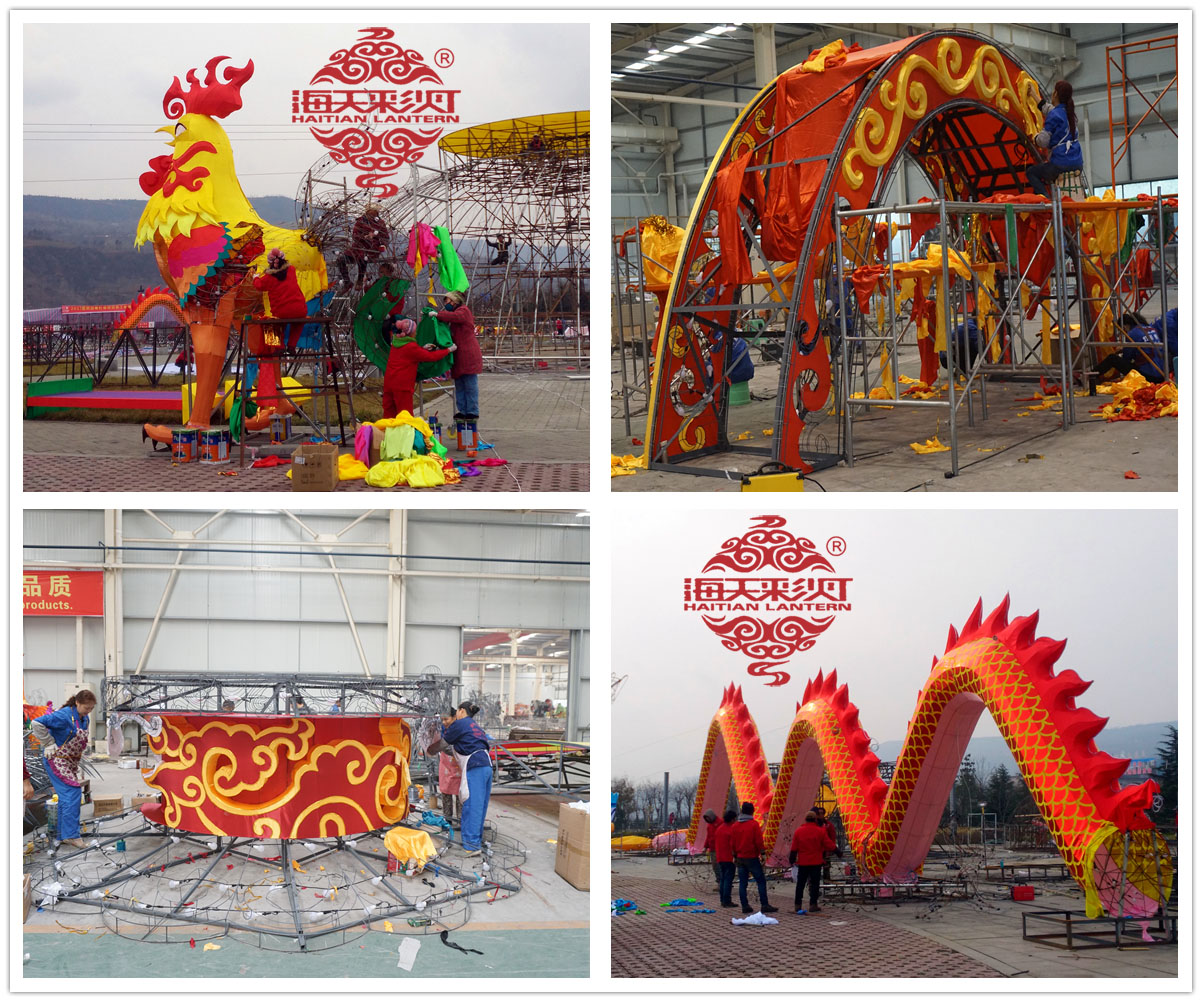 Glue Diverse Fabric on The Steel Structure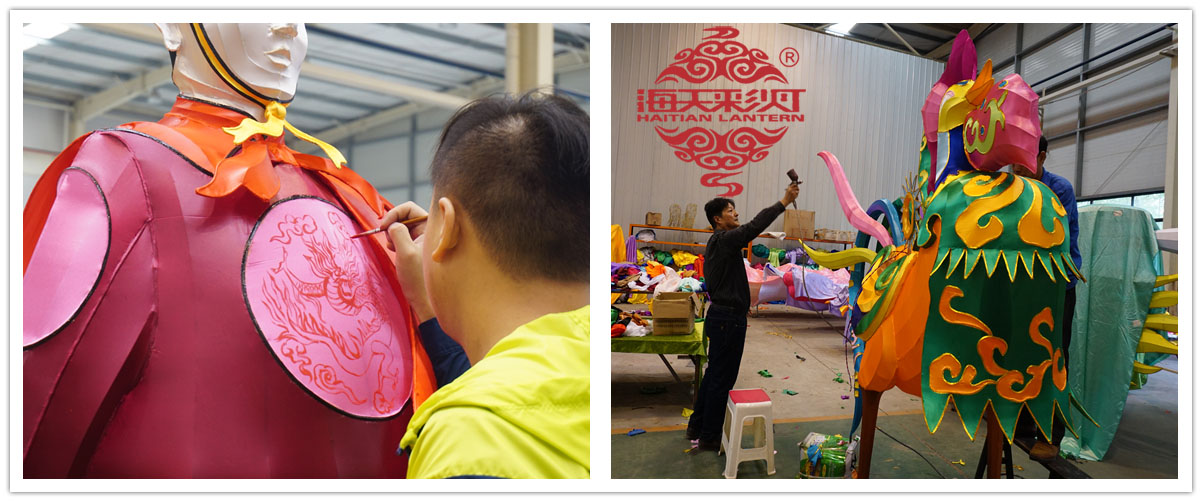 Handle with Details Before Loading
      Luč zasloni so zelo podrobno in zapleteno zgrajena, z nekaj luči tako velika kot 20 metrov visok in 100 metrov v dolžino. Te velike obsega festivali ohraniti svojo pristnost in sestaviti v povprečju 150.000 do 200.000 obiskovalcev vseh starosti med rezidenco.
Video Lantern Festival