The Lantern Festival also referred as the "Ye You(Night Walk)" event in China which was originally designed to coexist with nature and minimize impact on the surrounding environment is celebrated on the 15th day of the first Chinese lunar month, and traditionally ends at the Chinese New Year period.During Chinese New Year, families go out to watch the beautiful lanterns and light ornaments, crafted by Chinese artisans. Each light object tells a legend, or symbolizes an ancient Chinese folktale.In addition to illuminated decorations, shows, performances, food, drinks and children's activities are frequently offered, turning any visit into an unforgettable experience.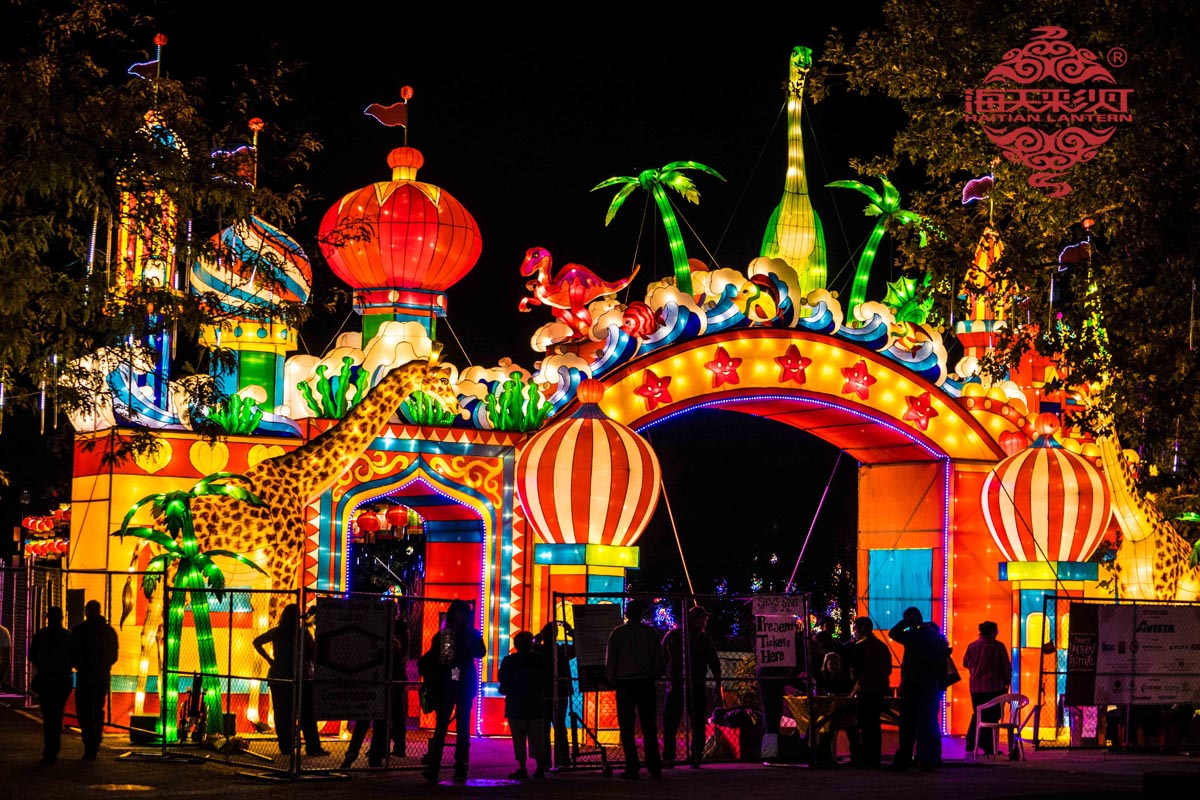 In zdaj  festival luči niso samo imeti na Kitajskem, vendar je na ogled v Veliki Britaniji, ZDA, Canda, Singapur, Koreja in tako on.as eno od tradicionalnih ljudskih dejavnosti Kitajske, festival luči je znan po domiselno zasnovo, fina izdelave, ki enrichs lokalna ljudsko kulturno življenje, razveseljeval in okrepiti združitve družine in vzpostaviti pozitiven odnos do life.The luči festivala  is an excellent way to deepen the cultural exchanges between other countries and China, strengthen the friendship among the people in both countries.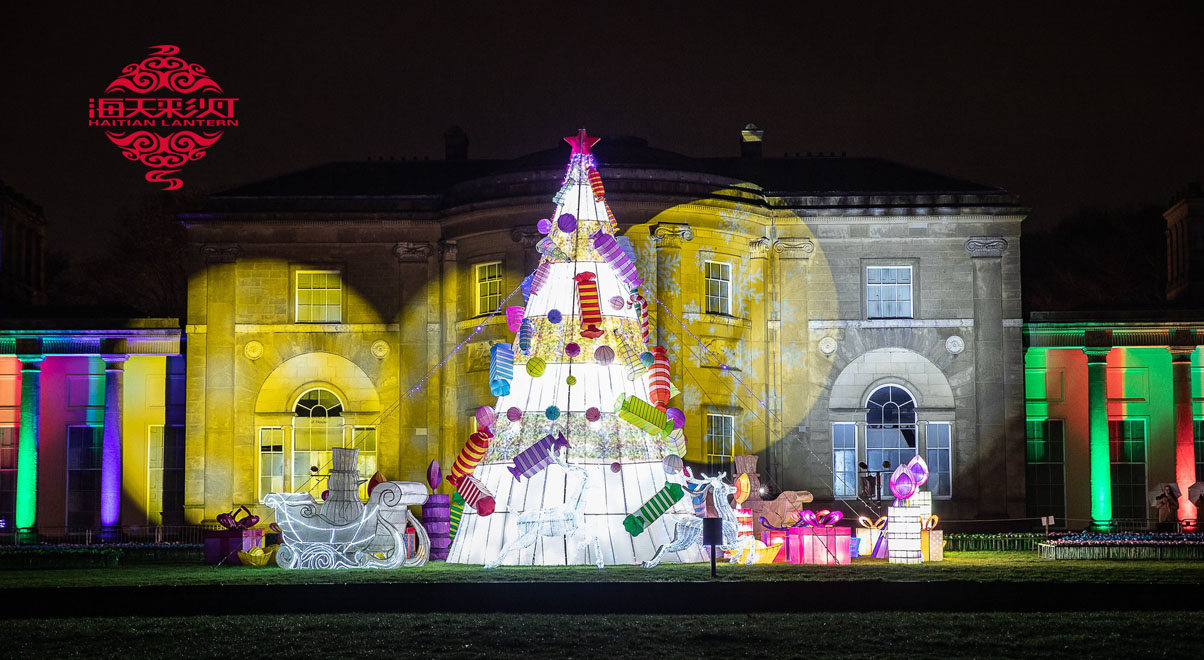 Magnificent lantern displays are built on-site by our artisans normally, using a variety of materials including silk and chinaware. All of our lanterns are then illuminated by environmentally-friendly and cost-effective LED lights. The famous pagoda is made of thousands of ceramic plates, spoons, saucers and cups knotted together by hand – always a visitor favorite.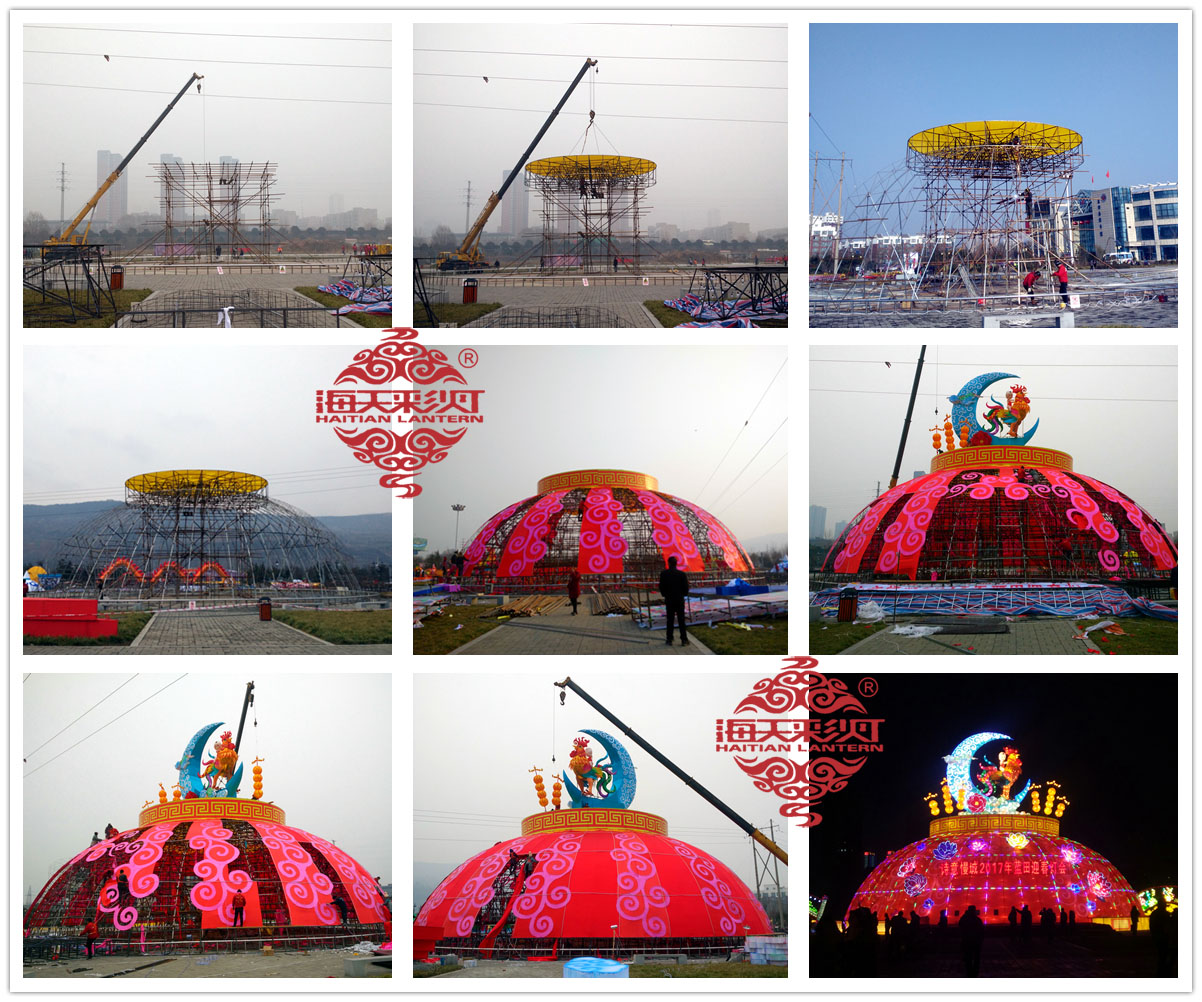 Po drugi strani pa je zaradi bolj in bolj v tujini projektov luči, začnemo proizvajati največ del luči v naši tovarni, nato pa poslali nekaj statt jih asemble na kraju samem (nekateri ogromne velikosti luči še vedno proizvajajo na mestu tudi).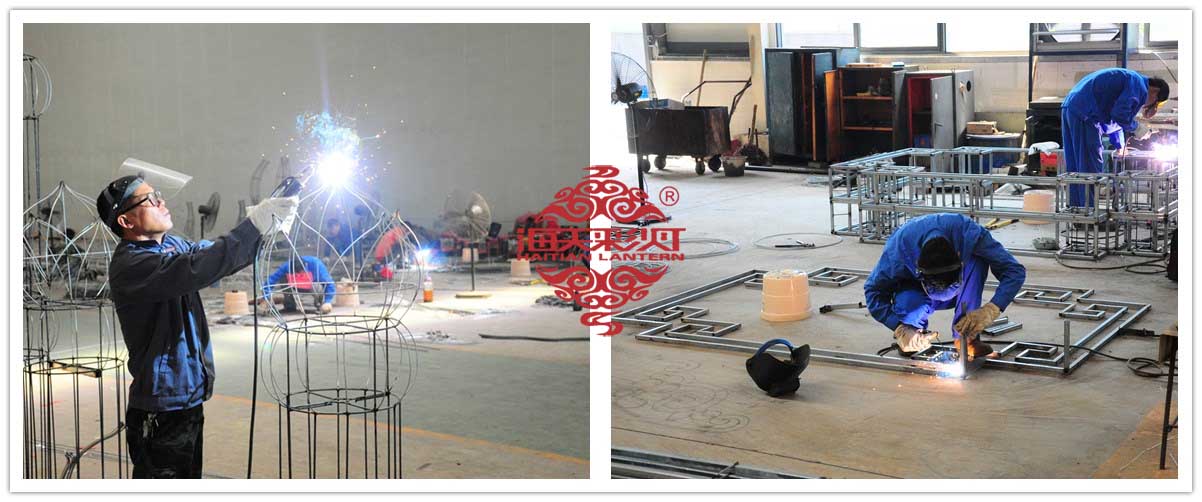 Izoblikovati Približna Steel Structure s Varjenje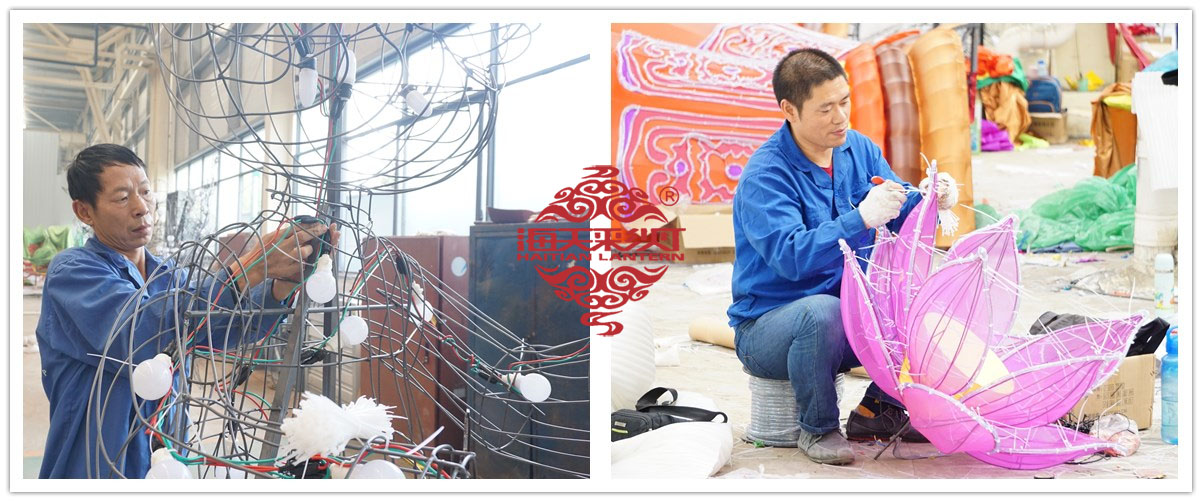 Bundle Engery Saving Lamp Inside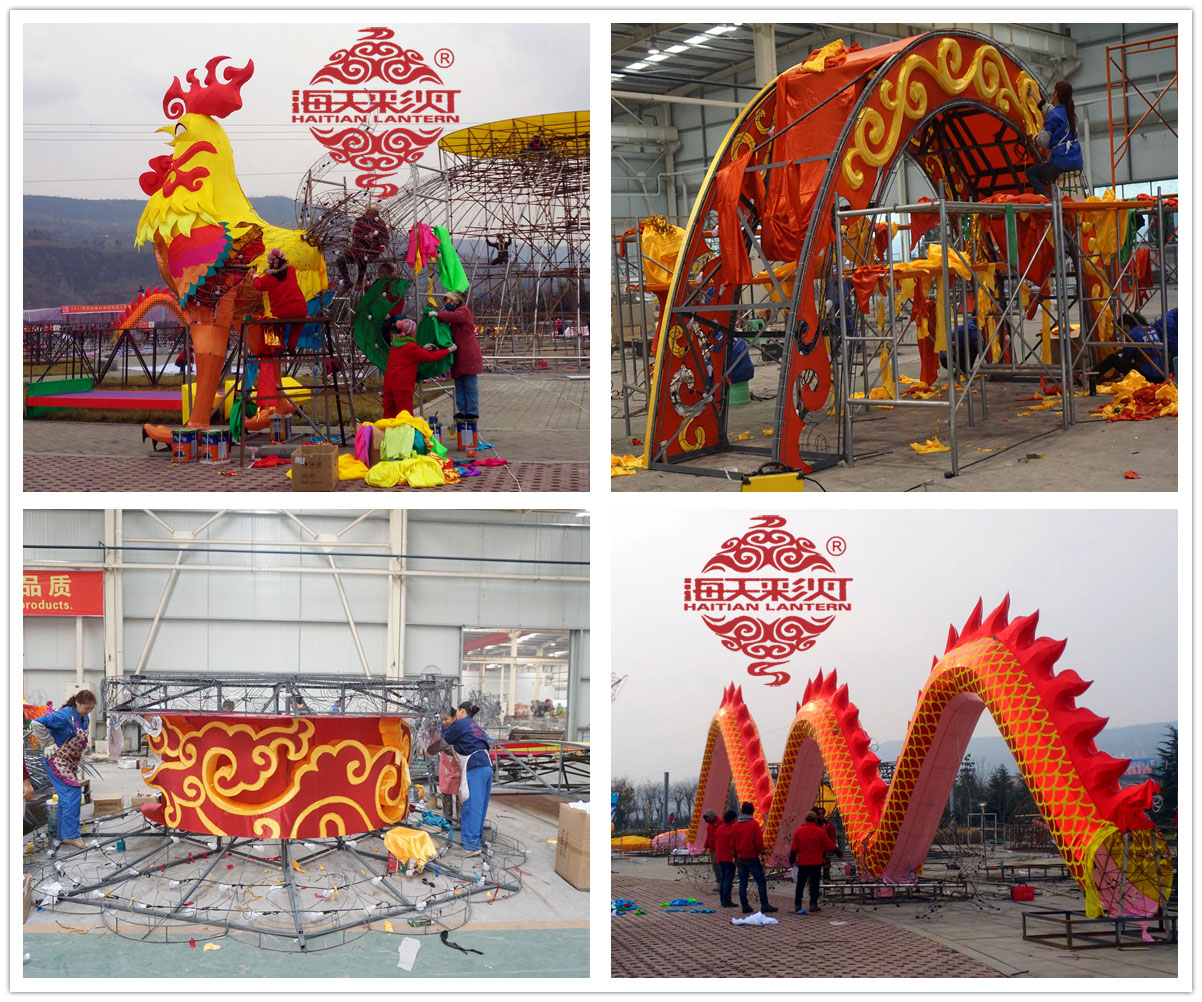 Glue Diverse Fabric on The Steel Structure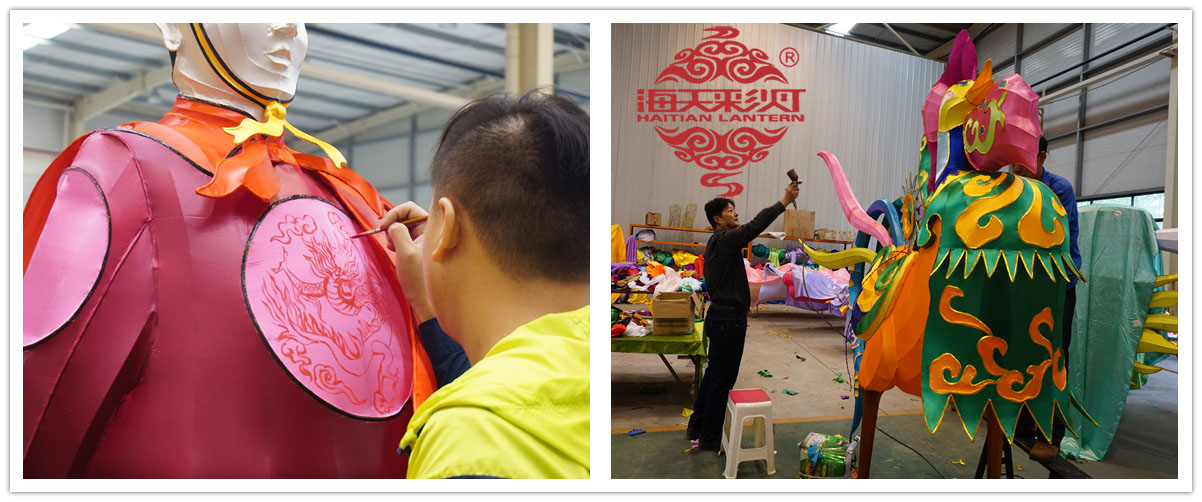 Handle with Details Before Loading
      Luč zasloni so zelo podrobno in zapleteno zgrajena, z nekaj luči tako velika kot 20 metrov visok in 100 metrov v dolžino. Te velike obsega festivali ohraniti svojo pristnost in sestaviti v povprečju 150.000 do 200.000 obiskovalcev vseh starosti med rezidenco.
Video Lantern Festival