The Lantern Festival also referred as the "Ye You(Night Walk)" event in China which was originally designed to coexist with nature and minimize impact on the surrounding environment is celebrated on the 15th day of the first Chinese lunar month, and traditionally ends at the Chinese New Year period.During Chinese New Year, families go out to watch the beautiful lanterns and light ornaments, crafted by Chinese artisans. Each light object tells a legend, or symbolizes an ancient Chinese folktale.In addition to illuminated decorations, shows, performances, food, drinks and children's activities are frequently offered, turning any visit into an unforgettable experience.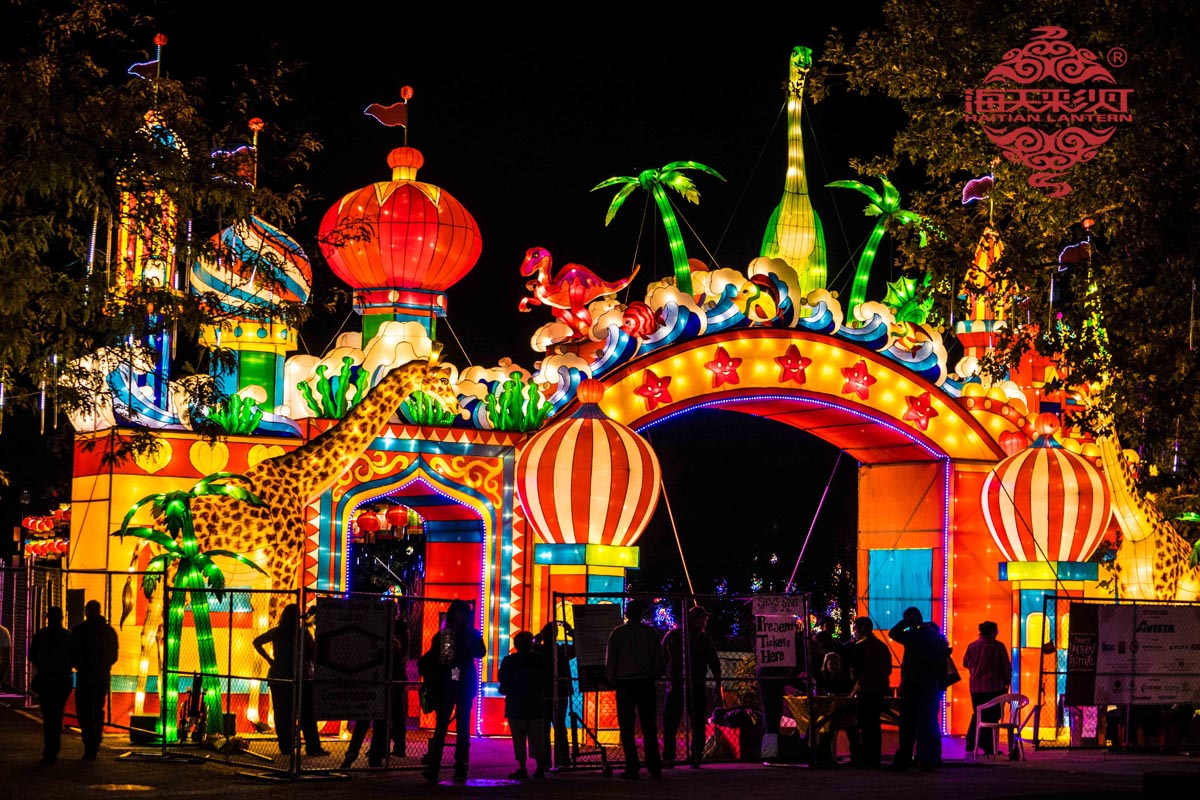 Et maintenant , le  festival des lanternes ne sont tenir seulement en Chine , mais exposé au Royaume - Uni, États - Unis, Canda, Singapour, la Corée et ainsi on.as l' une des activités folkloriques traditionnelles de la Chine, la fête des lanternes est célèbre pour sa conception ingénieuse, la fabrication fine qui enrichs locale la vie culturelle des gens, répandre le bonheur et renforcer le regroupement familial et développer une attitude positive au festival de lanterne vie.L  is an excellent way to deepen the cultural exchanges between other countries and China, strengthen the friendship among the people in both countries.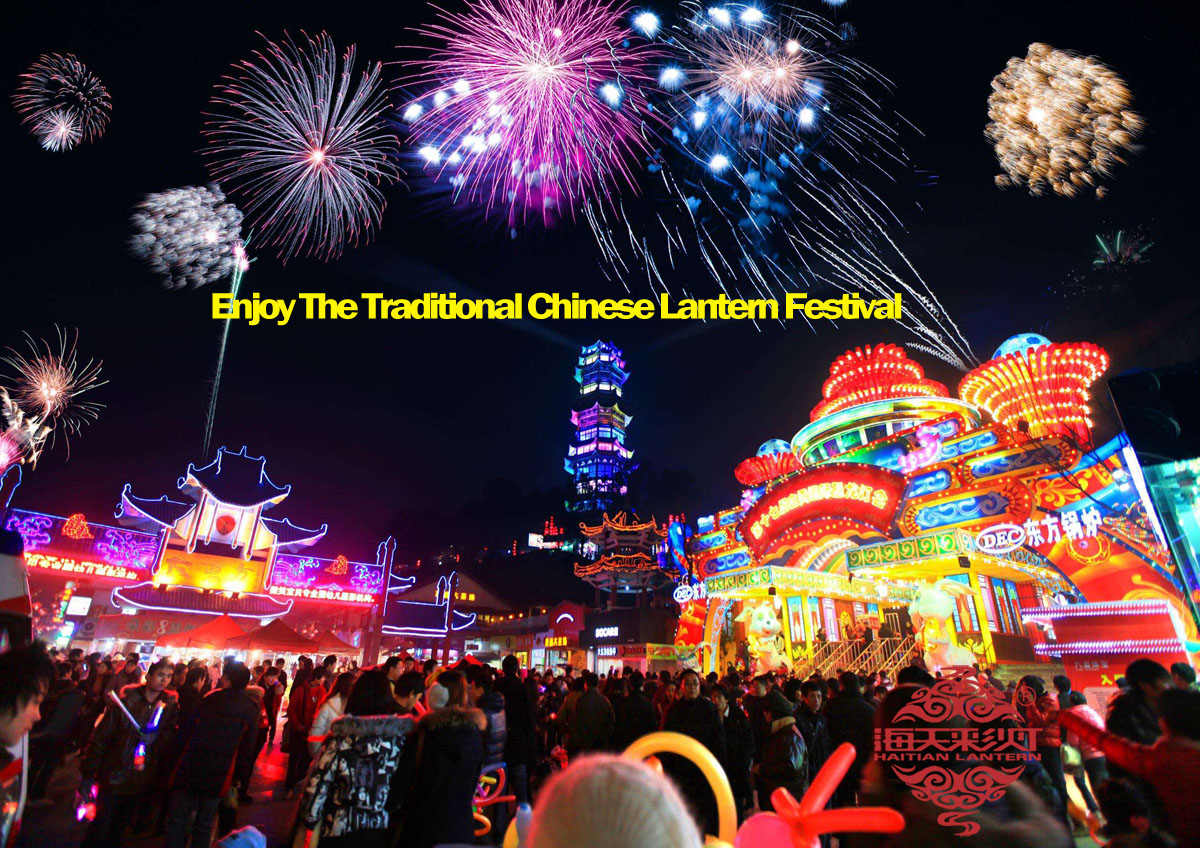 affiche lanterne magnifiques sont construits sur place par nos artisans normalement, en utilisant une variété de matériaux, y compris la soie et la porcelaine. Tous nos lanternes sont alors illuminées par des lumières écologiques et rentables LED. La célèbre pagode est faite de milliers de plaques en céramique, cuillères, soucoupes et tasses nouées à la main - toujours un favori des visiteurs.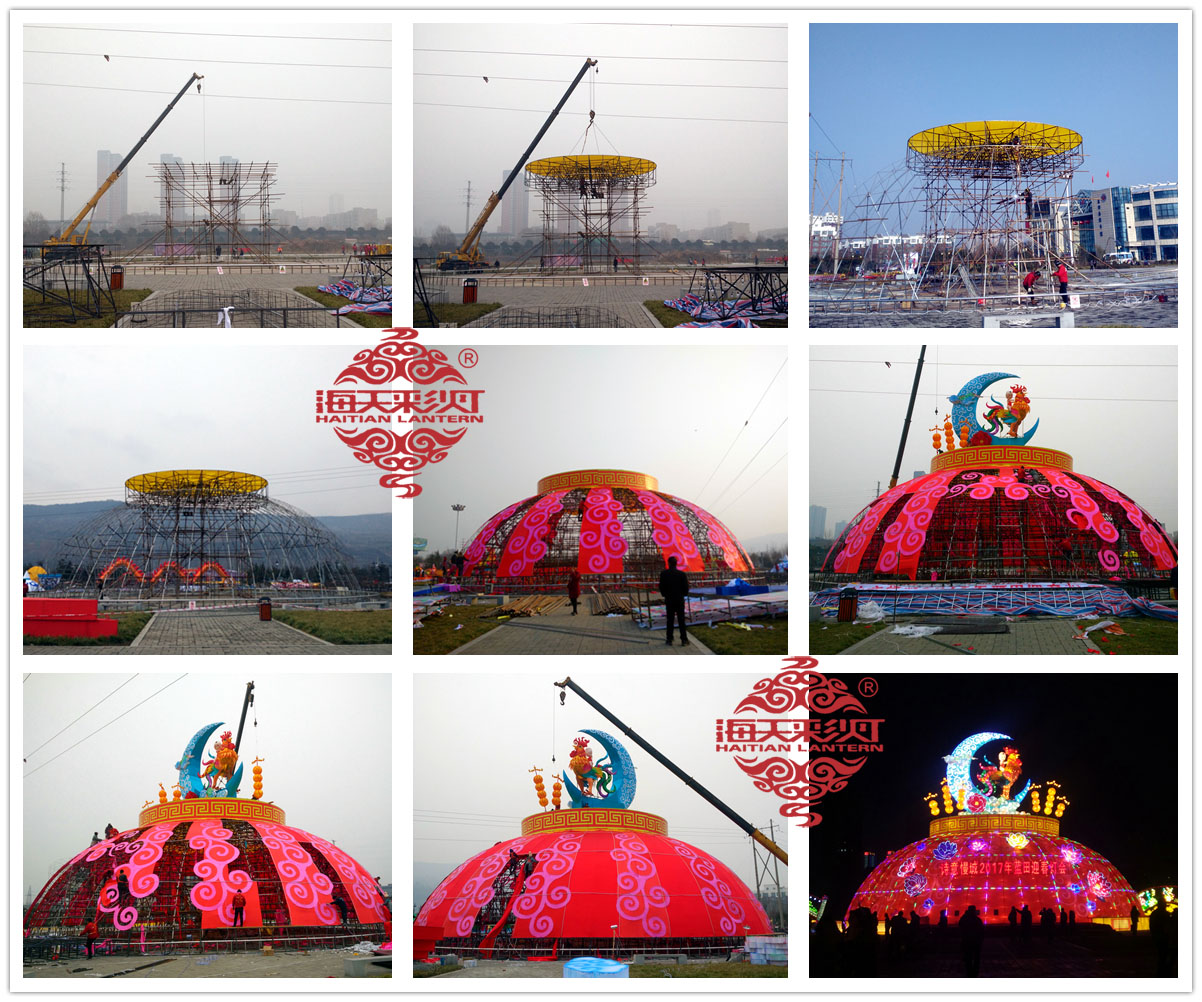 D'autre part, à cause de plus en plus de projets de lanterne d'outre-mer, nous commençons à fabriquer la plupart partie des lanternes dans notre usine, puis envoyer quelques statt pour les asemble sur place (quelques lanternes de taille énormes sont fabriquent encore sur place également).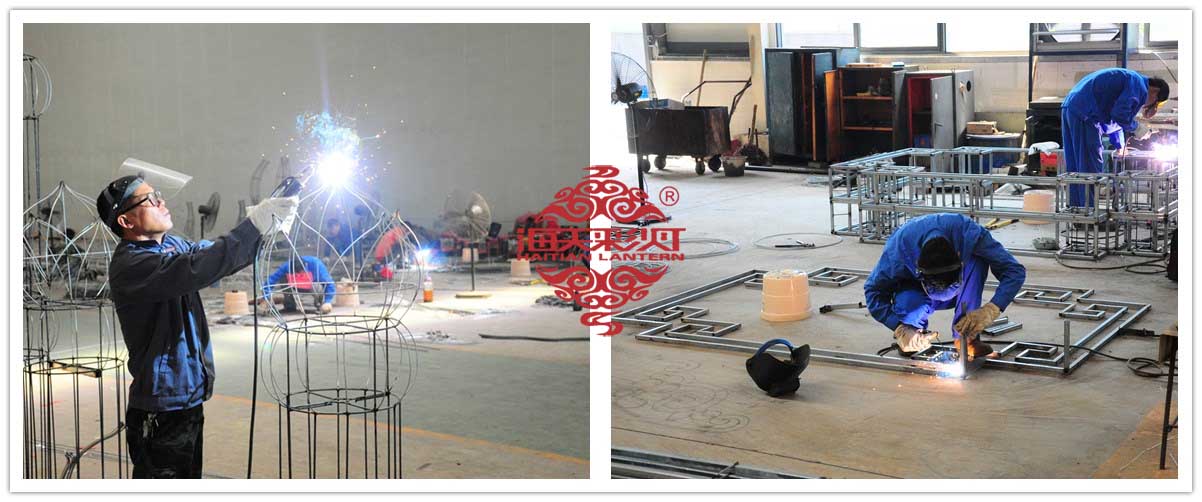 Shap Structure en acier approximative par soudage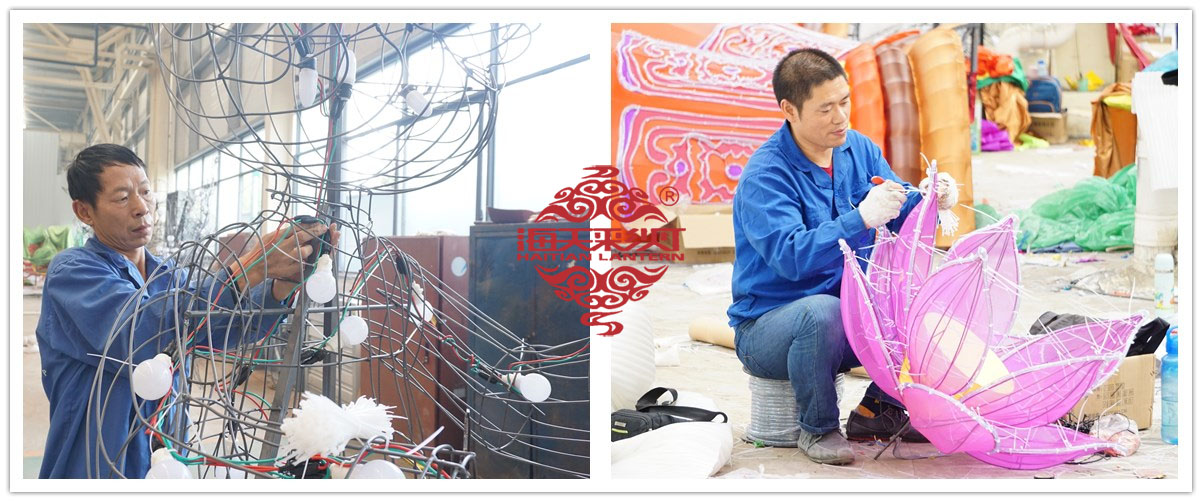 Bundle Engery Saving Lamp Inside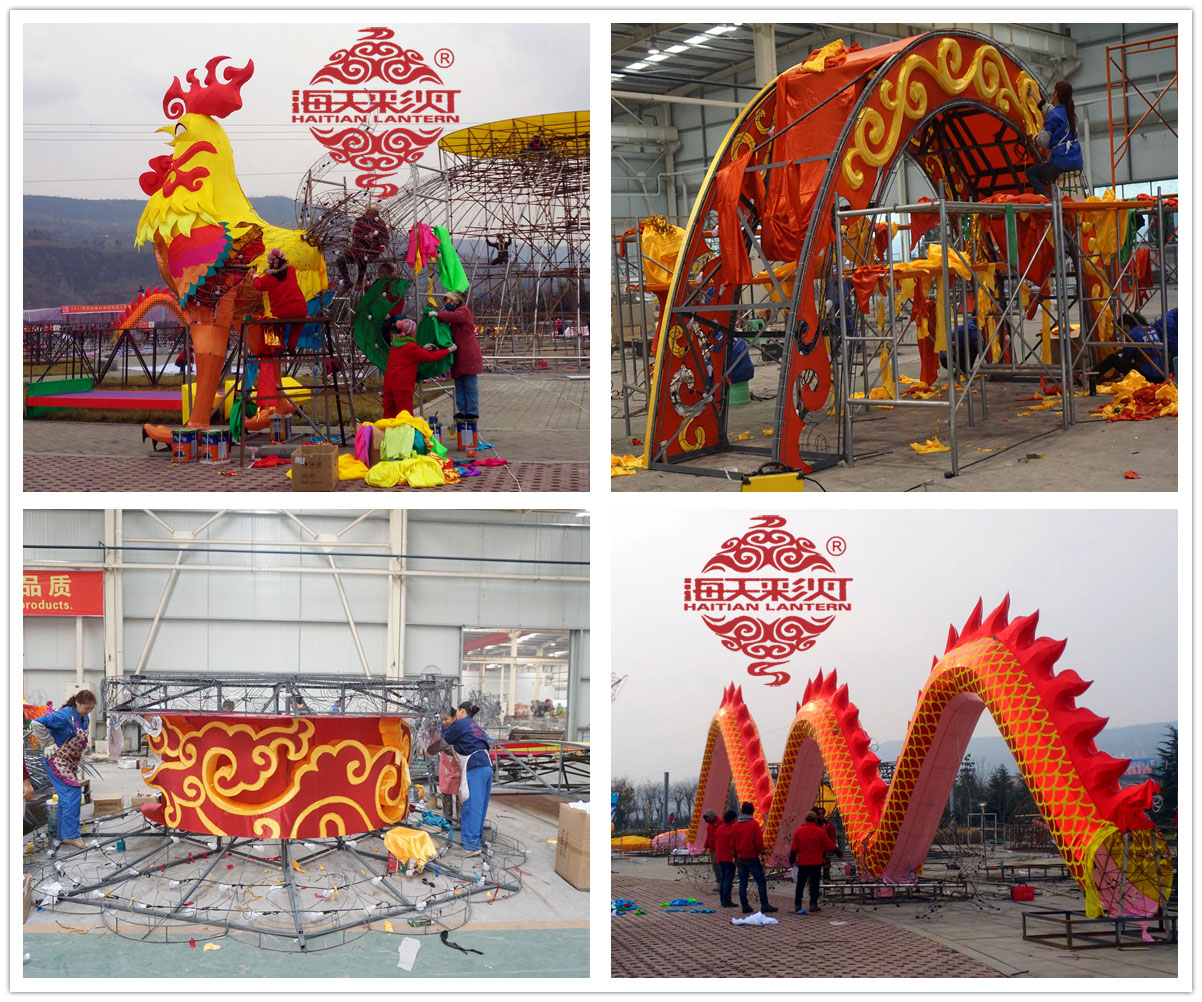 Glue Diverse Fabric on The Steel Structure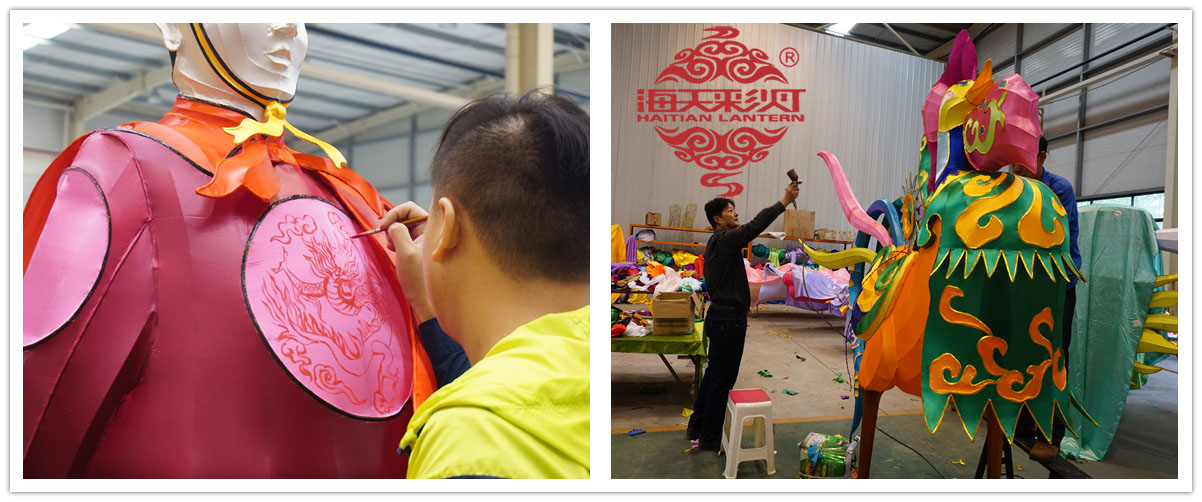 Handle with Details Before Loading
      affiche Lanterne sont incroyablement détaillée et complexe construit, avec des lanternes aussi grand que 20 mètres de haut et 100 mètres de longueur. Ces grands festivals conservent leur authenticité et d'en tirer une moyenne de 150 000 à 200 000 visiteurs de tous âges au cours de leur résidence.
Vidéo du Festival des lanternes