The Lantern Festival also referred as the "Ye You(Night Walk)" event in China which was originally designed to coexist with nature and minimize impact on the surrounding environment is celebrated on the 15th day of the first Chinese lunar month, and traditionally ends at the Chinese New Year period.During Chinese New Year, families go out to watch the beautiful lanterns and light ornaments, crafted by Chinese artisans. Each light object tells a legend, or symbolizes an ancient Chinese folktale.In addition to illuminated decorations, shows, performances, food, drinks and children's activities are frequently offered, turning any visit into an unforgettable experience.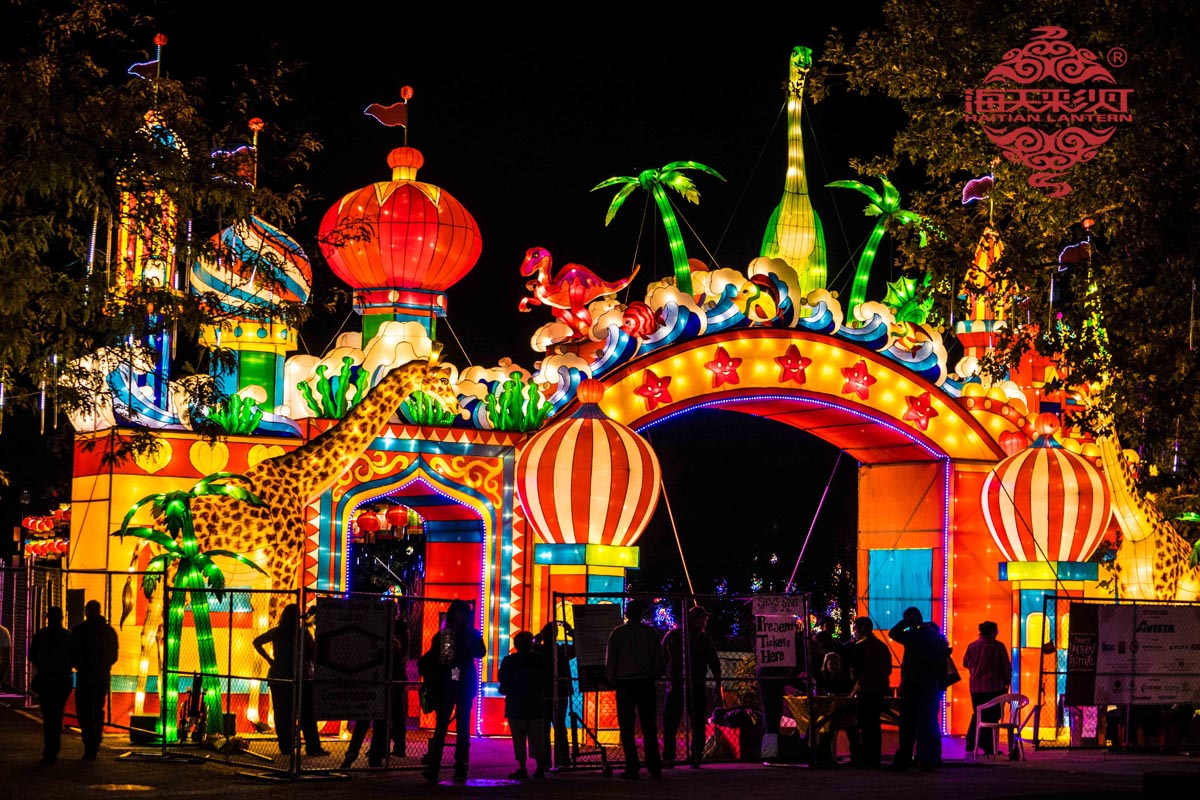 Ja nyt  Lyhtyjuhla ei juuri pidä Kiinassa, mutta näytteillä Britanniassa, Yhdysvalloissa, Canda, Singapore, Korea ja niin on.as yksi Kiinan perinteistä kansanmusiikkia toimintaa, Lyhtyjuhla on kuuluisa nerokas, hieno valmistus joka enrichs paikallista ihmisten kulttuurielämään, levitä onnellisuutta ja vahvistaa perheiden yhdistäminen ja rakentaa myönteistä asennetta elämänkenttäänsä Lyhtyjuhla  is an excellent way to deepen the cultural exchanges between other countries and China, strengthen the friendship among the people in both countries.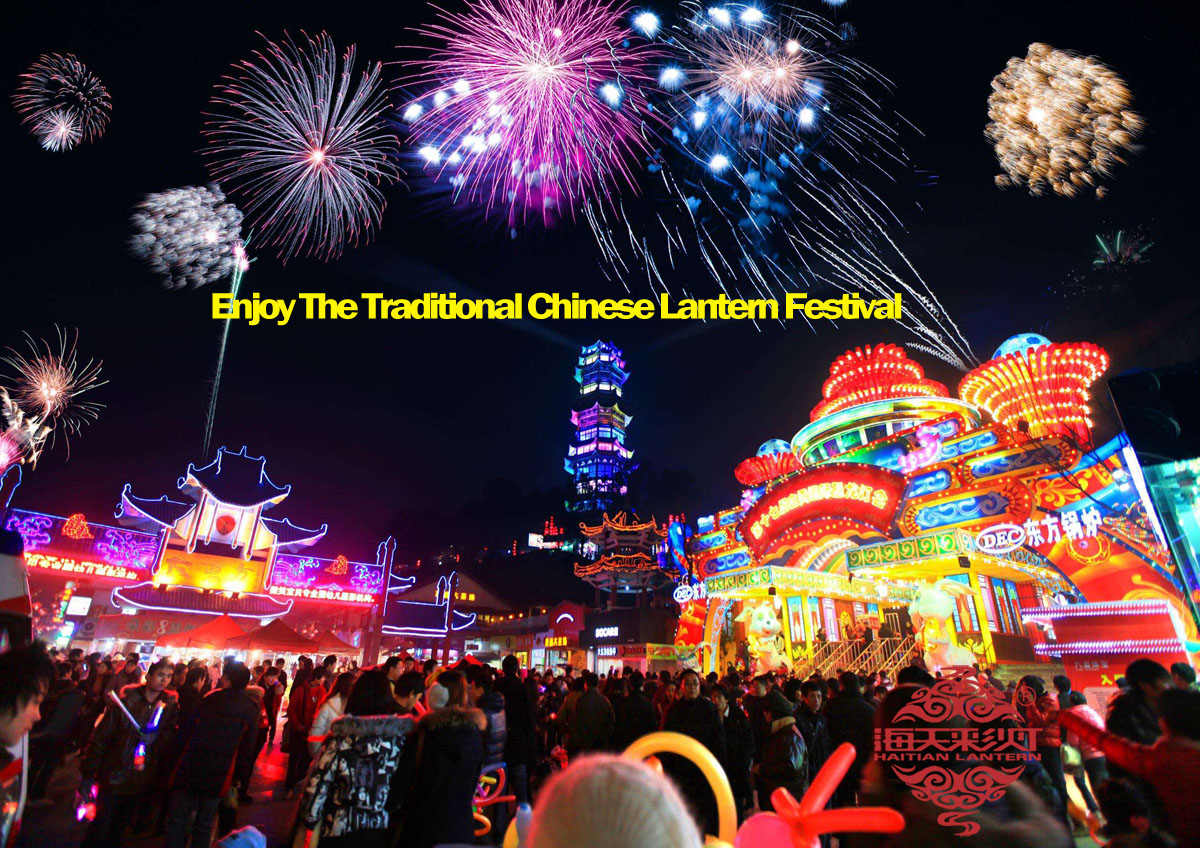 Magnificent lantern displays are built on-site by our artisans normally, using a variety of materials including silk and chinaware. All of our lanterns are then illuminated by environmentally-friendly and cost-effective LED lights. The famous pagoda is made of thousands of ceramic plates, spoons, saucers and cups knotted together by hand – always a visitor favorite.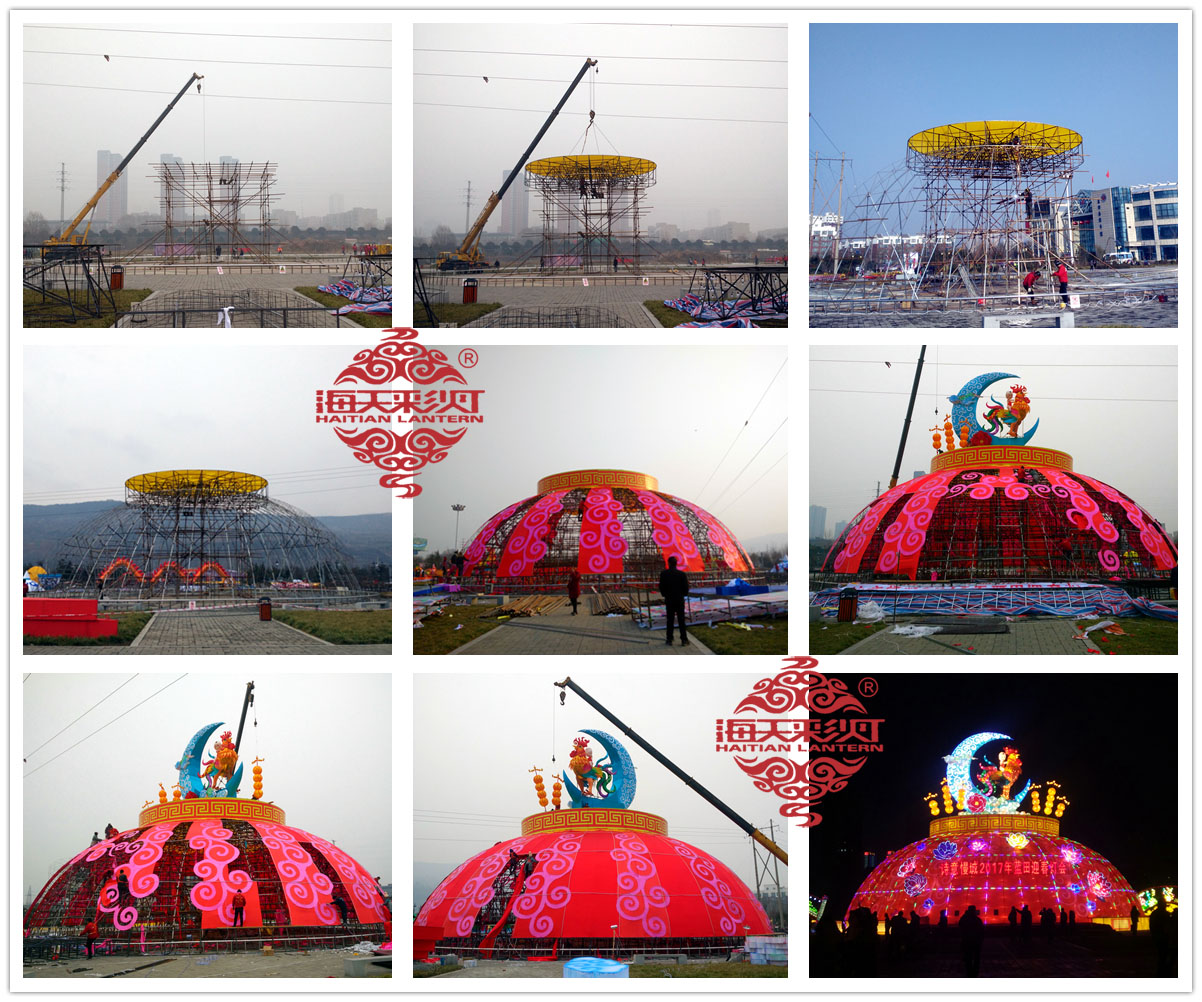 Toisaalta, koska yhä useammat ulkomaiset lyhty projekteja, alamme valmistaa suurimman osan lyhdyt tehtaallamme ja sitten lähettää muutama statt jotta asemble ne paikan päältä (valtavia koko lyhdyt ovat yhä valmistavat päällä myös).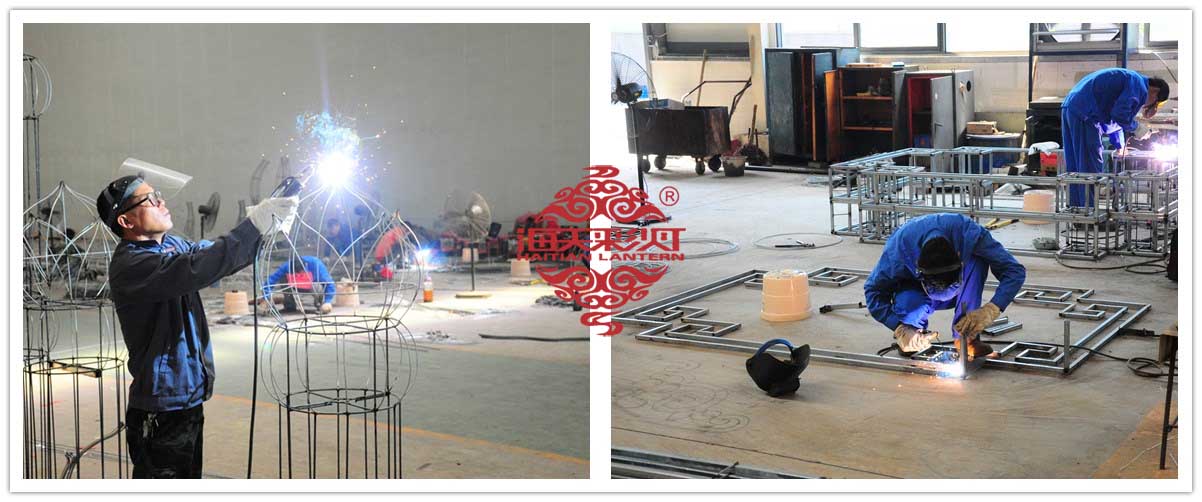 Shap Arvioitu teräsrakenne hitsaamalla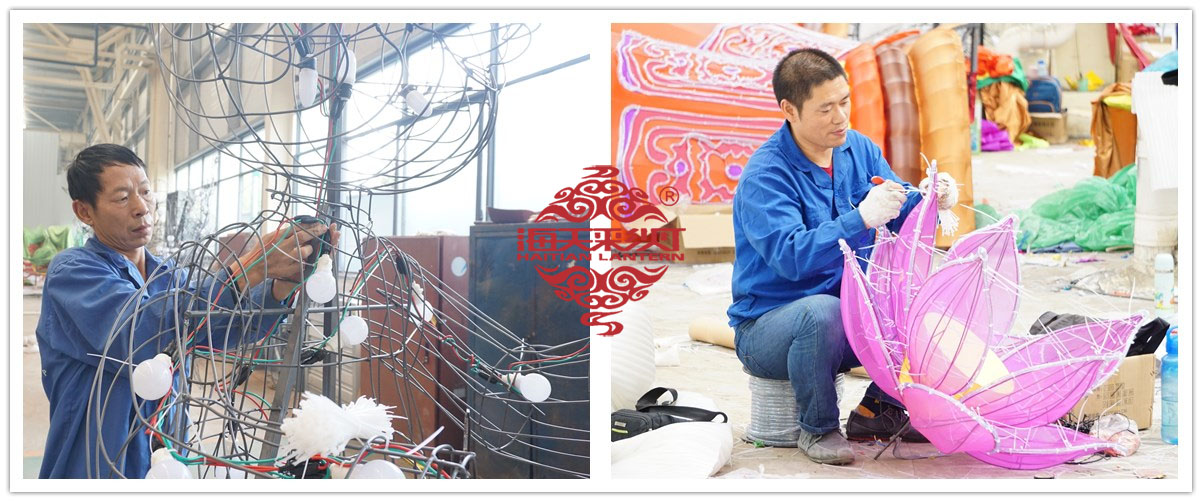 Bundle Engery Saving Lamp Inside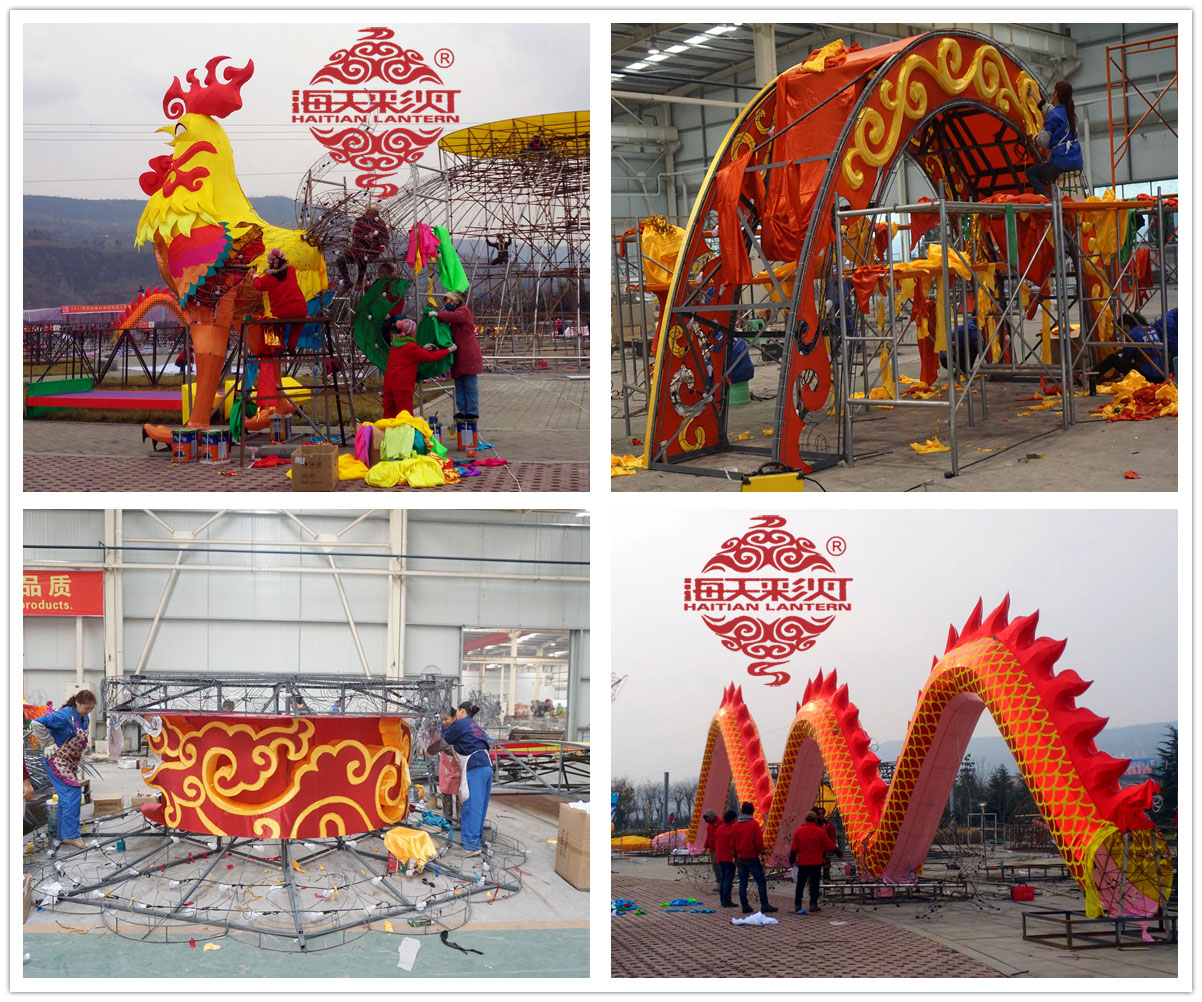 Glue Diverse Fabric on The Steel Structure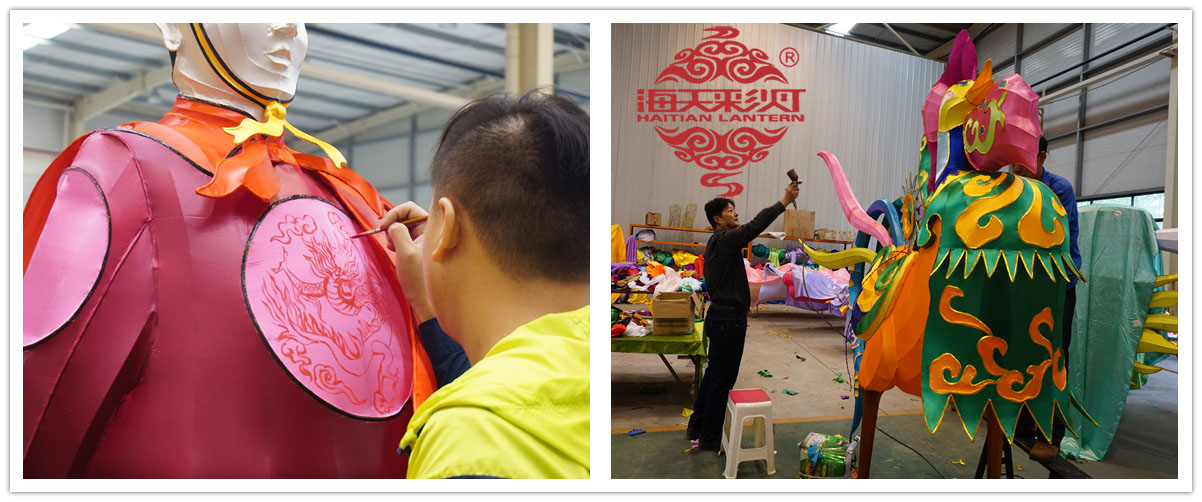 Handle with Details Before Loading
      Lyhty näytöt ovat uskomattoman yksityiskohtaisia ​​ja taidokkaasti rakennettu, joidenkin lyhdyt yhtä suuri kuin 20 metriä korkea ja 100 metriä pitkä. Tarvittavia laajamittaisia ​​festivaaleilla pitää aitous ja piirtää keskimäärin 150000 200000 kaikenikäisille vierailijoille aikana residenssissä.
Video Lyhtyjuhla