The Lantern Festival also referred as the "Ye You(Night Walk)" event in China which was originally designed to coexist with nature and minimize impact on the surrounding environment is celebrated on the 15th day of the first Chinese lunar month, and traditionally ends at the Chinese New Year period.During Chinese New Year, families go out to watch the beautiful lanterns and light ornaments, crafted by Chinese artisans. Each light object tells a legend, or symbolizes an ancient Chinese folktale.In addition to illuminated decorations, shows, performances, food, drinks and children's activities are frequently offered, turning any visit into an unforgettable experience.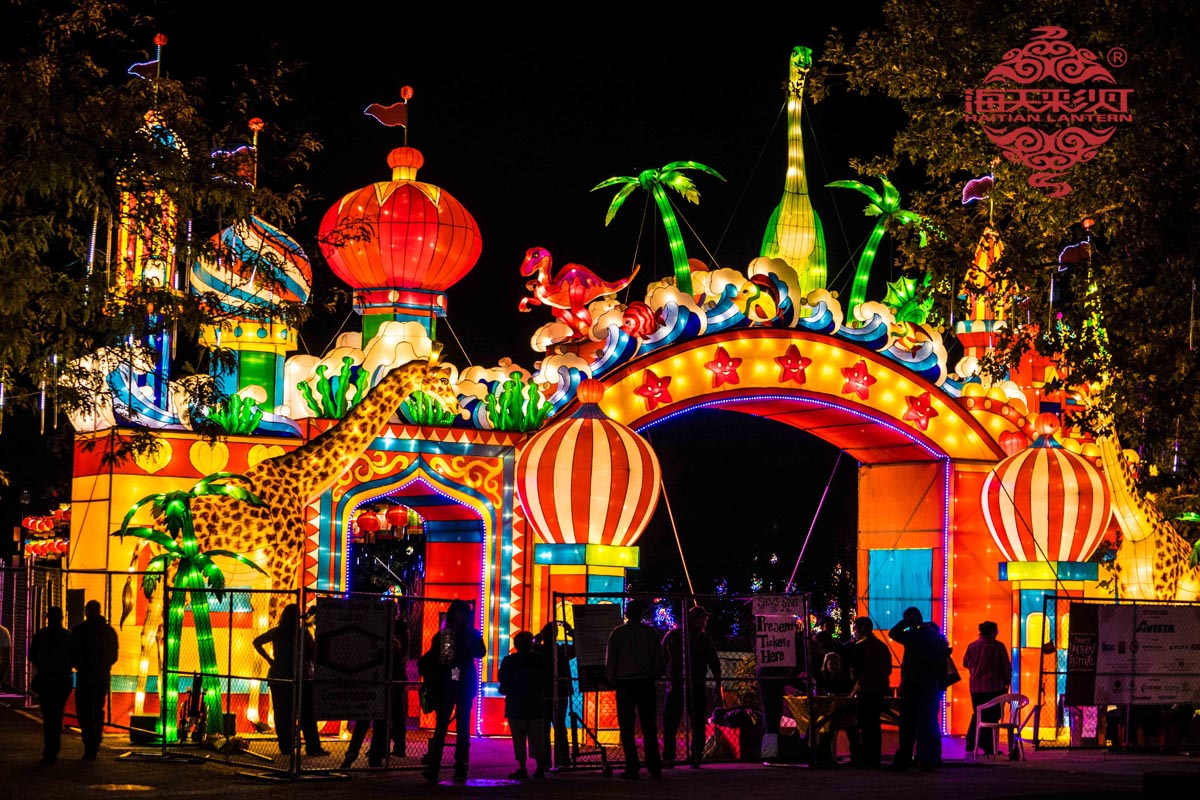 Y ahora el  festival de la linterna no se acaba de celebrar en China, pero exhibió en el Reino Unido, EE.UU., Canda, Singapur, Corea y así on.as una de las actividades populares tradicionales de China, el festival de la linterna es famoso por su ingenioso diseño, muy bien de fabricación que enrichs locales la vida cultural de la gente, se extendió la felicidad y fortalecer la reunión de la familia y construir actitud positiva al festival de linterna life.The  is an excellent way to deepen the cultural exchanges between other countries and China, strengthen the friendship among the people in both countries.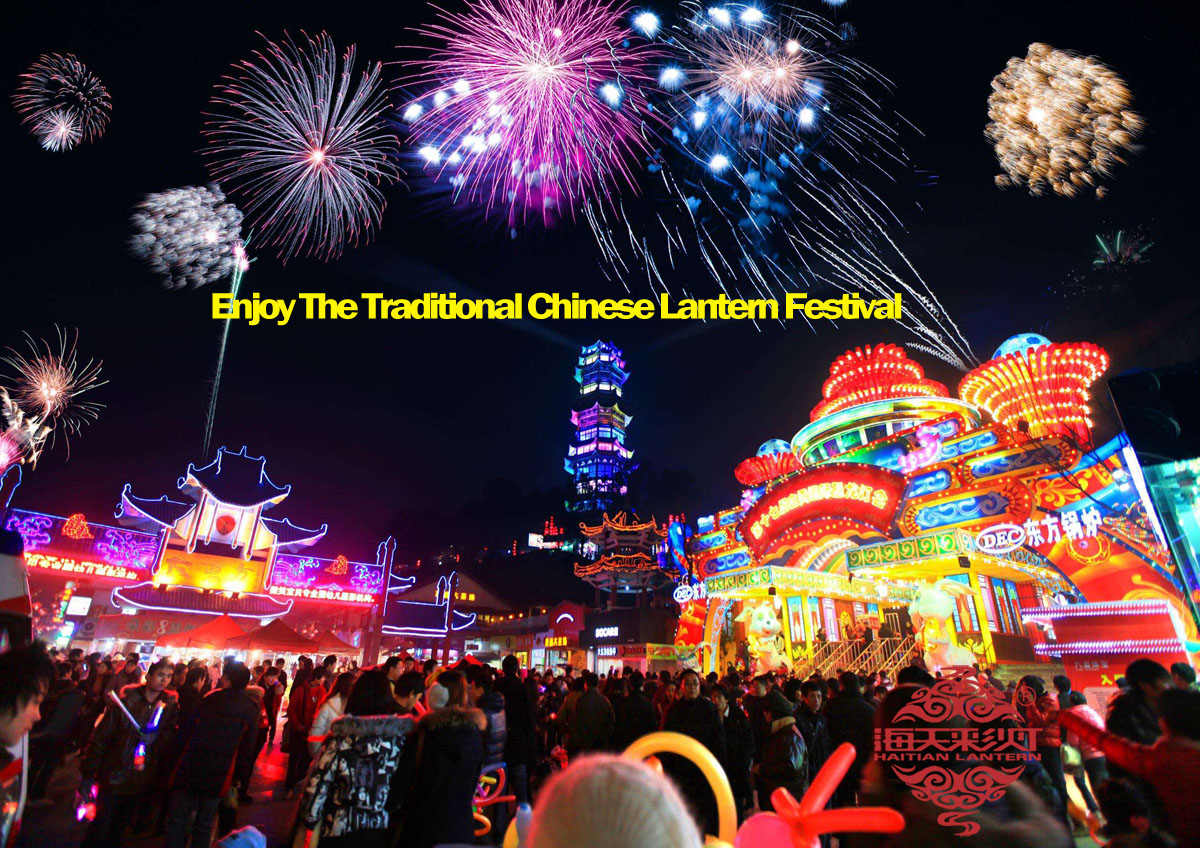 muestra linterna magníficas se construyen in situ por nuestros artesanos normalmente, usando una variedad de materiales como la seda y la porcelana. Todas nuestras linternas son entonces iluminada por luces LED ecológicas y rentables. La famosa pagoda está hecho de miles de placas de cerámica, cucharas, platos y tazas anudados a mano - siempre un favorito visitante.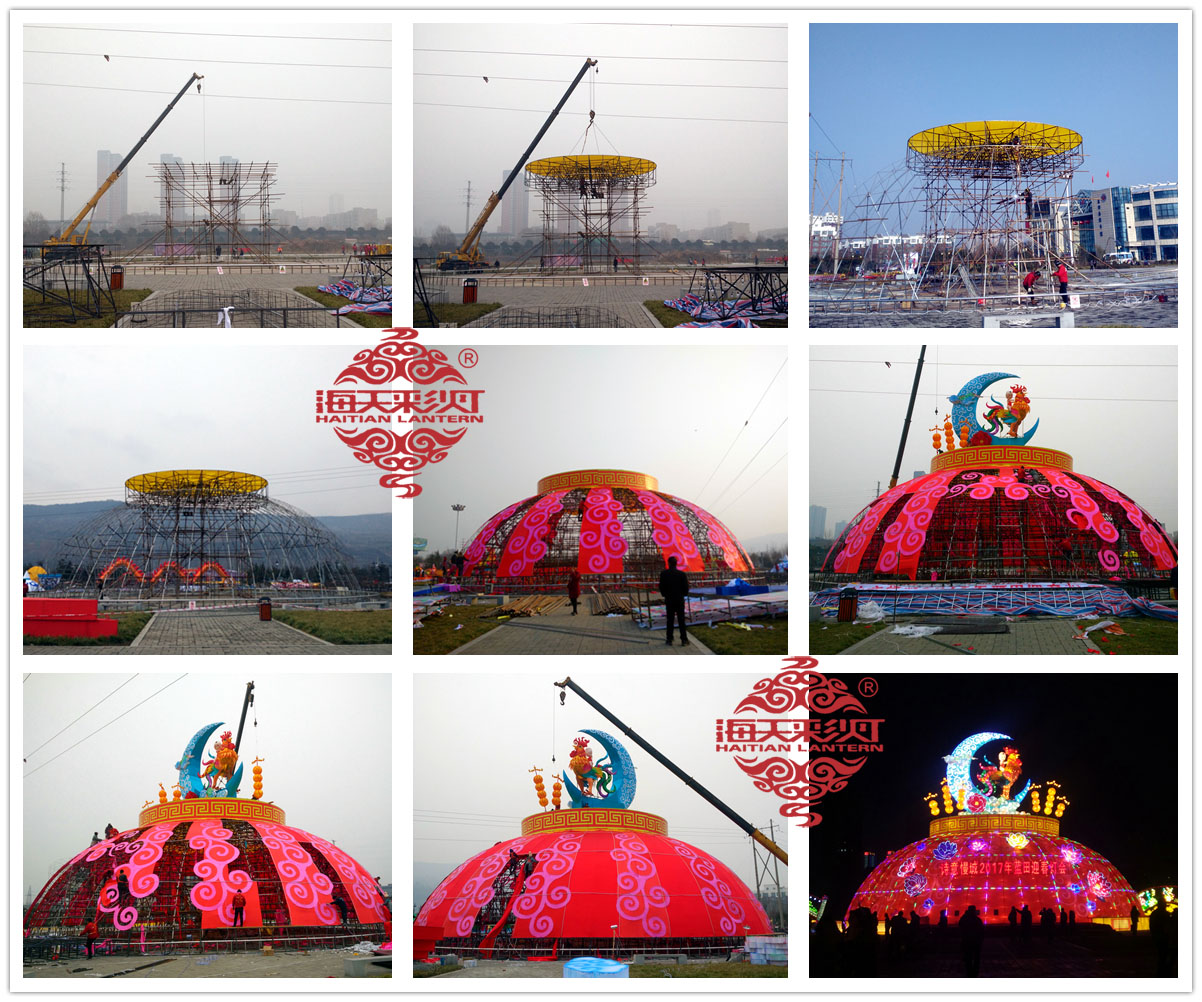 Por otra parte, debido a la cada vez más proyectos en el extranjero linterna, comenzamos a fabricar la mayor parte de las linternas en nuestra fábrica y luego enviado pocos statt a asemble en el establecimiento (algunos enormes linternas de tamaño todavía se fabrican en el lugar también).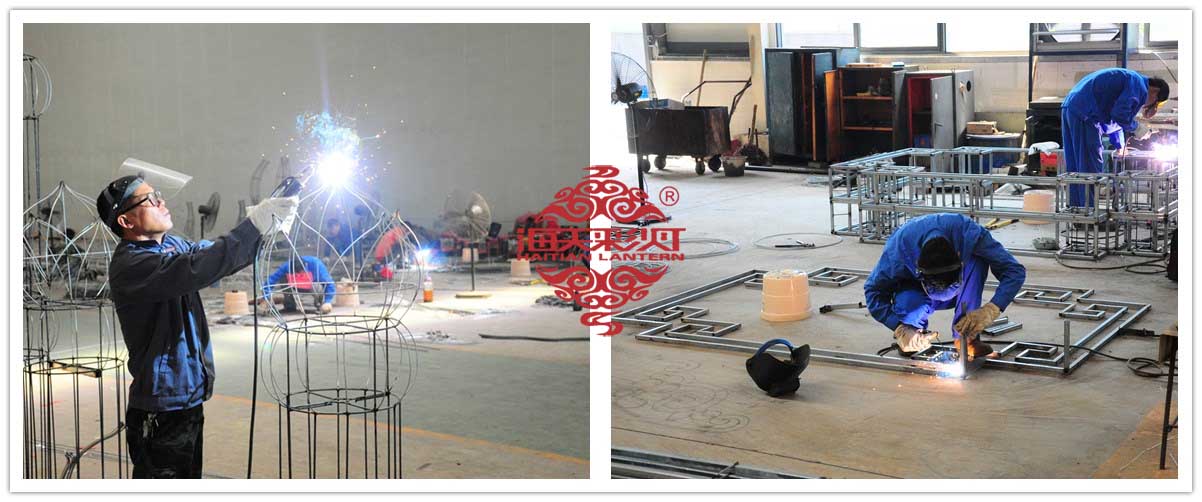 Shap acero aproximado estructura mediante soldadura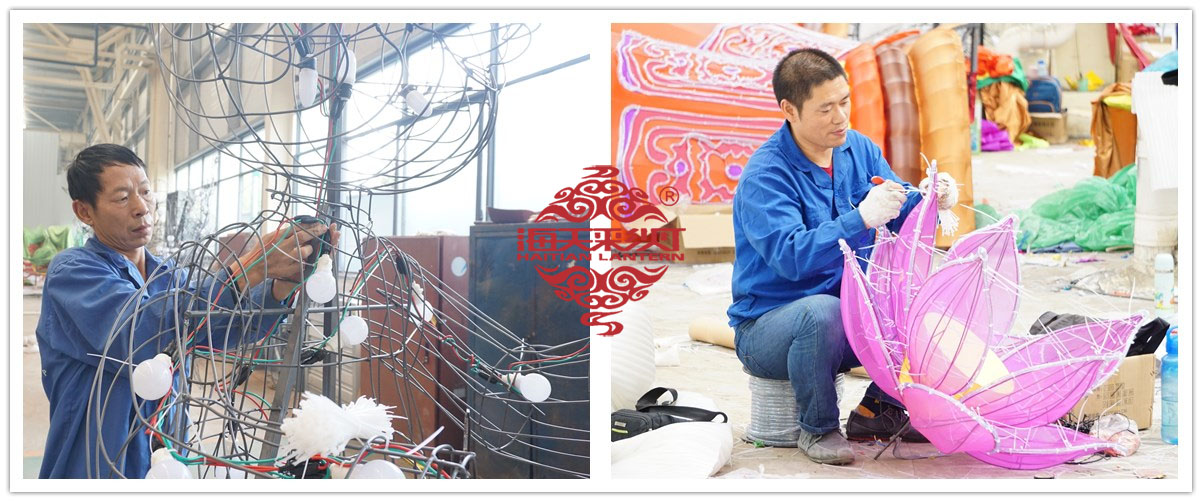 Bundle Engery Saving Lamp Inside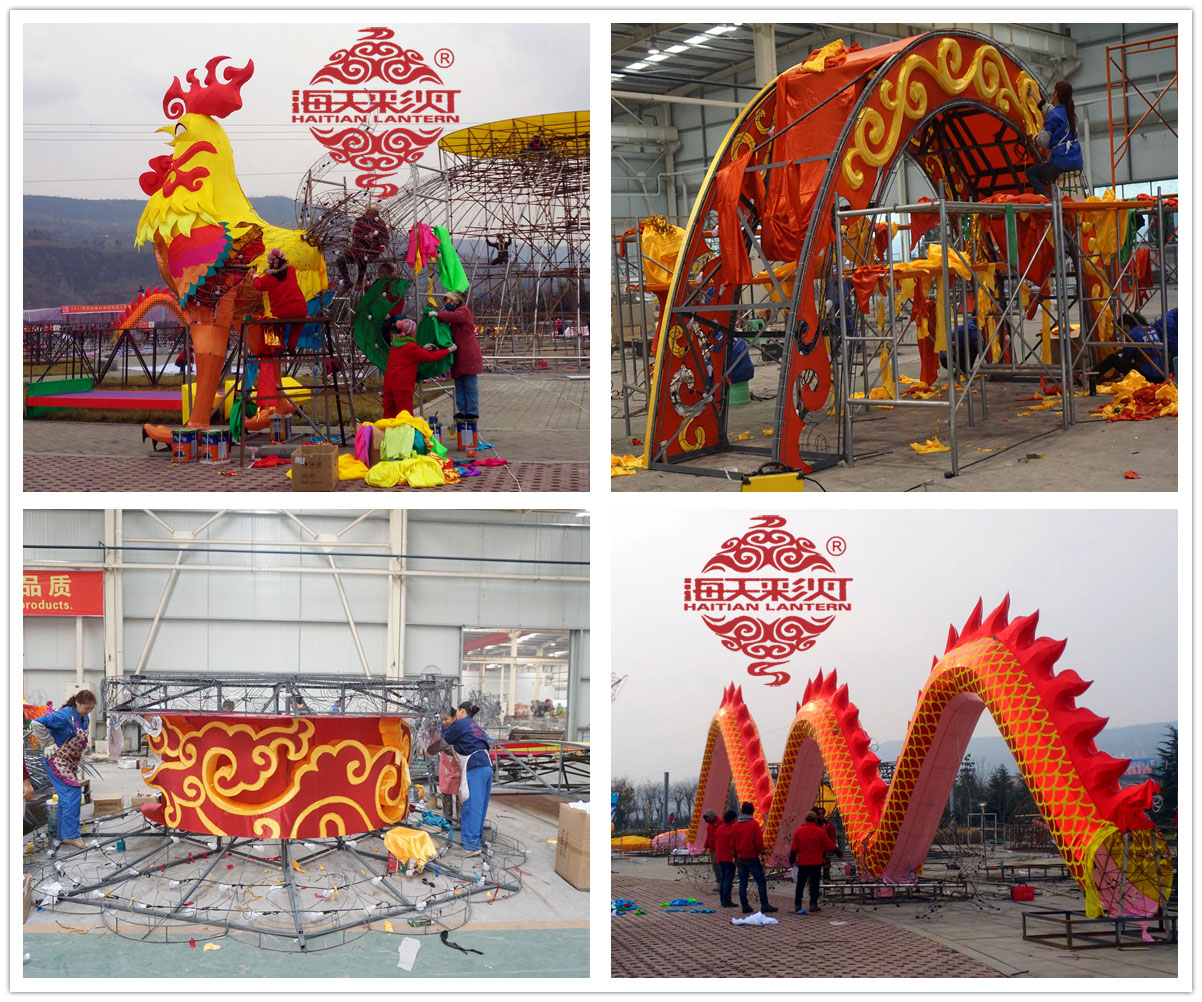 Glue Diverse Fabric on The Steel Structure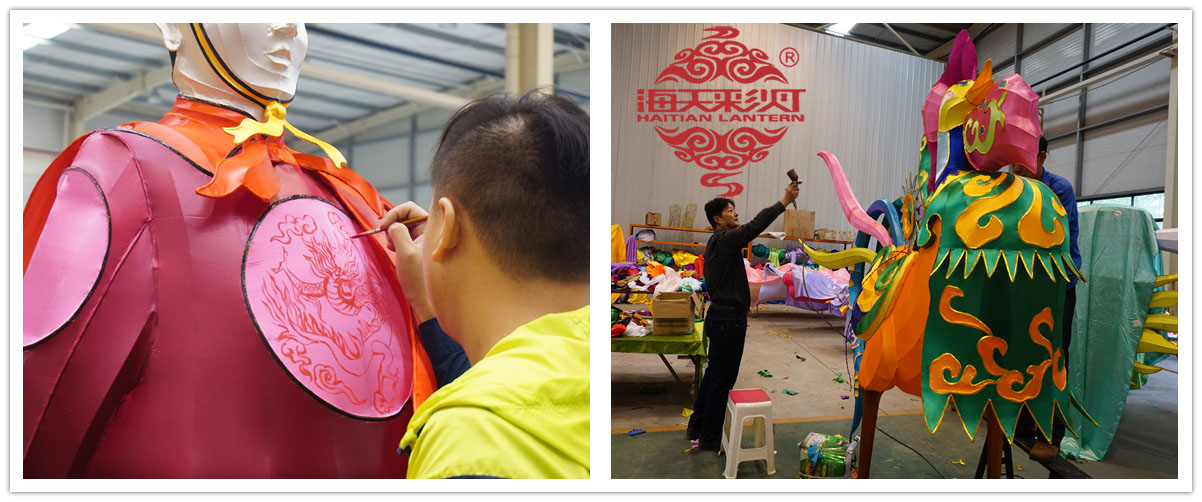 Handle with Details Before Loading
      pantallas de la linterna son increíblemente detallada y intrincadamente construido, con algunas linternas tan grandes como 20 metros de altura y 100 metros de longitud. Estos festivales a gran escala mantienen su autenticidad y sacar un promedio de entre 150.000 y 200.000 visitantes de todas las edades durante su residencia.
Video del Festival de la Linterna