The Lantern Festival also referred as the "Ye You(Night Walk)" event in China which was originally designed to coexist with nature and minimize impact on the surrounding environment is celebrated on the 15th day of the first Chinese lunar month, and traditionally ends at the Chinese New Year period.During Chinese New Year, families go out to watch the beautiful lanterns and light ornaments, crafted by Chinese artisans. Each light object tells a legend, or symbolizes an ancient Chinese folktale.In addition to illuminated decorations, shows, performances, food, drinks and children's activities are frequently offered, turning any visit into an unforgettable experience.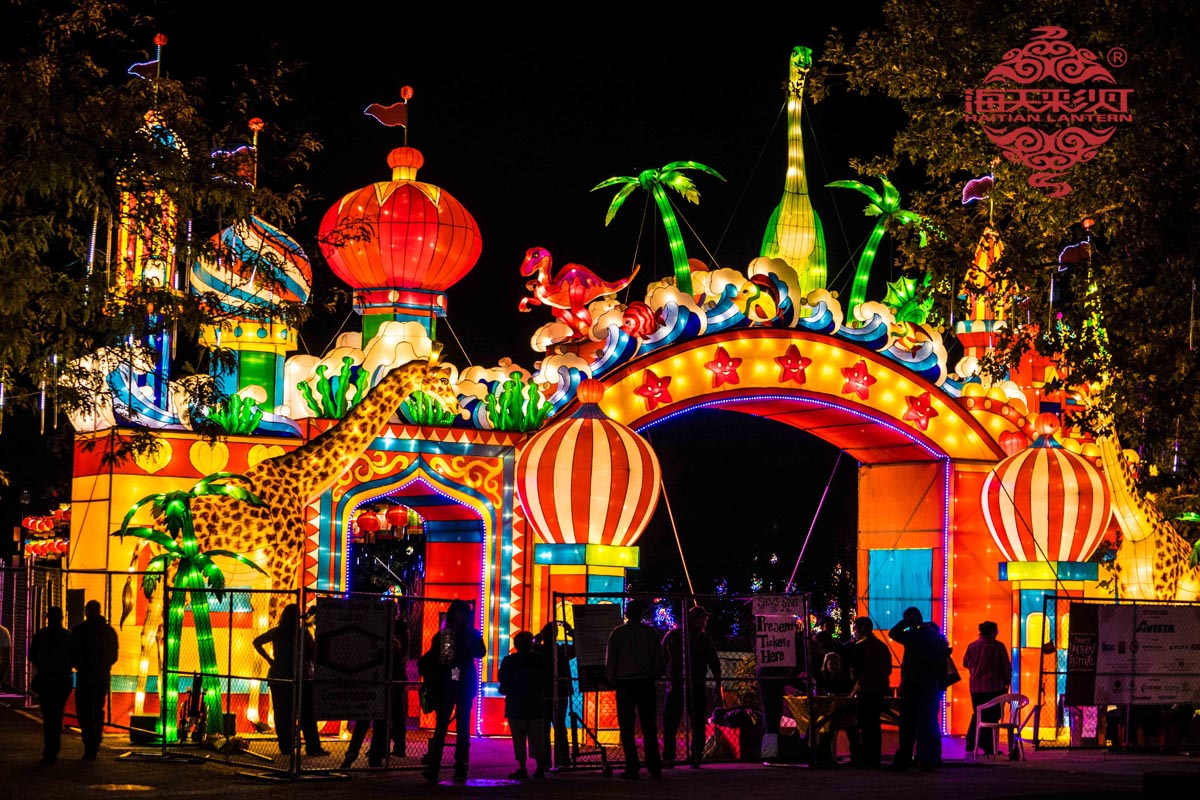 Kuma yanzu da  bikin ba ne kawai rike a china amma nuna a UK, Amurka, Canda, Singapore, Korea da kuma haka on.as daya daga kasar Sin ta gargajiya jama'a ayyukan, da bikin ne domin ta shahara m zane, lafiya masana'antu wanda enrichs gida mutane ta al'adu rayuwa, yada farin ciki da kuma karfafa iyali taro da kuma gina up tabbatacce hali zuwa life.the bikin  is an excellent way to deepen the cultural exchanges between other countries and China, strengthen the friendship among the people in both countries.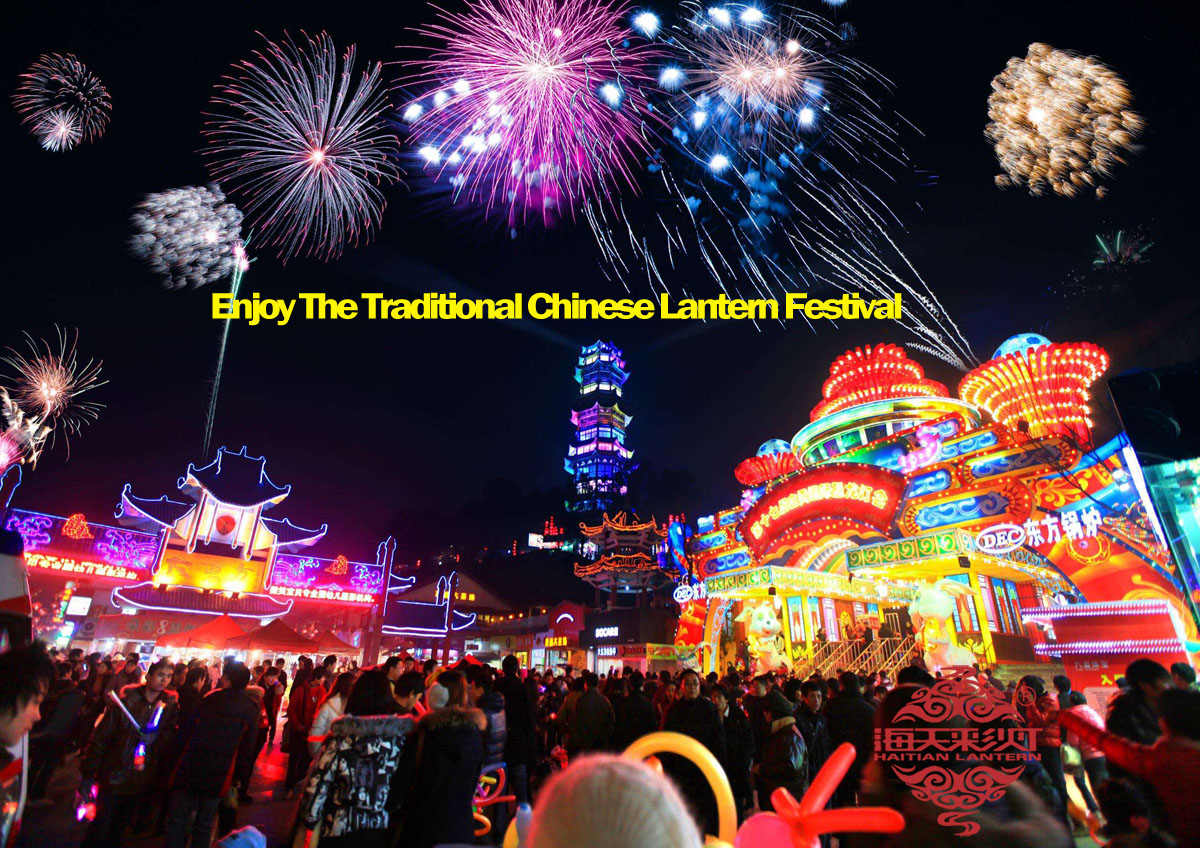 Magnificent lantern displays are built on-site by our artisans normally, using a variety of materials including silk and chinaware. All of our lanterns are then illuminated by environmentally-friendly and cost-effective LED lights. The famous pagoda is made of thousands of ceramic plates, spoons, saucers and cups knotted together by hand – always a visitor favorite.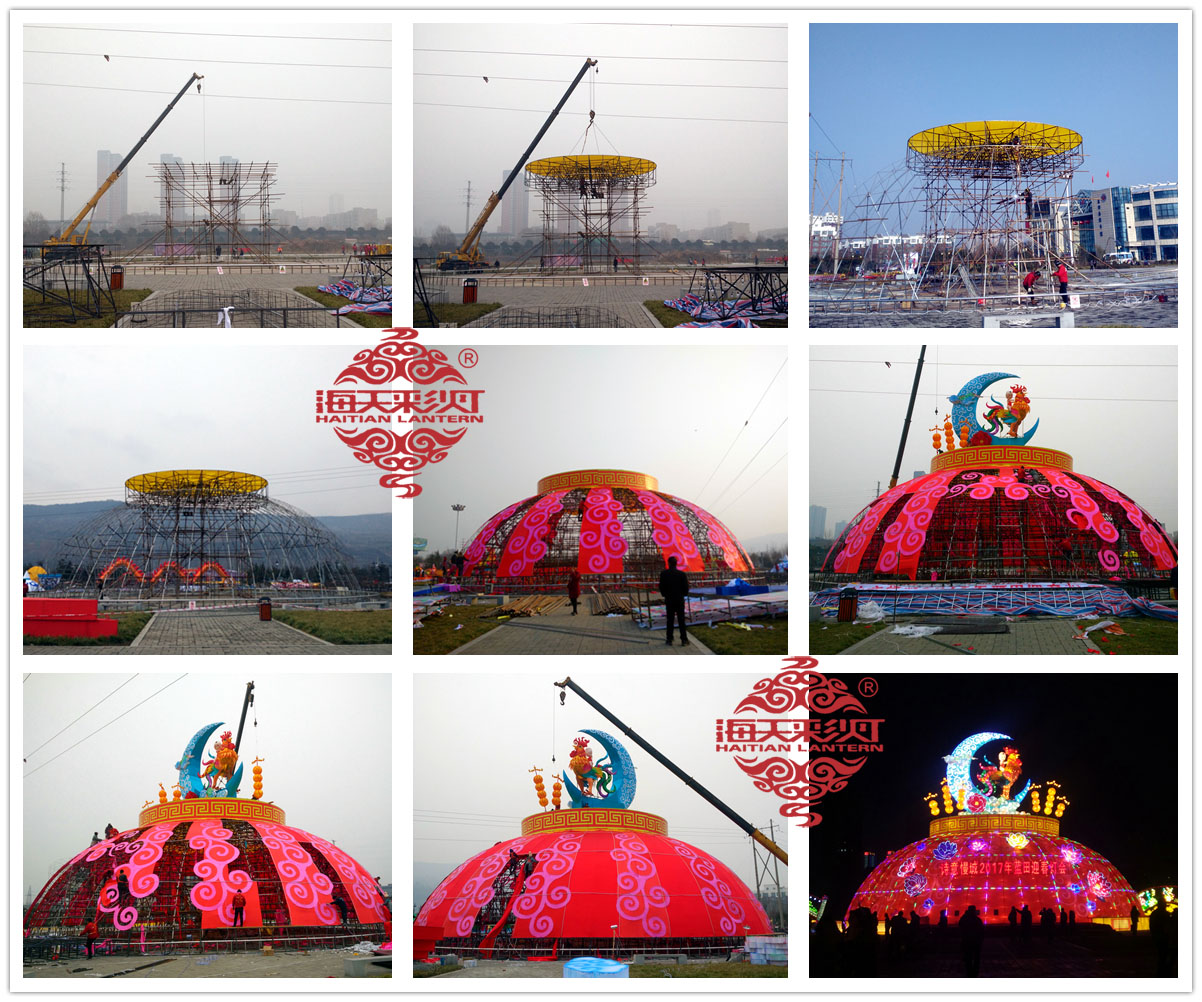 A daya hannun, saboda mafi kuma mafi kasashen waje lantern ayyuka, za mu fara zuwa tsirar mafi bangare na fitilun a cikin factory sa'an nan kuma aika 'yan statt zuwa asemble su a kan site (wasu babbar size fitilun har yanzu tsirar a kan site ma).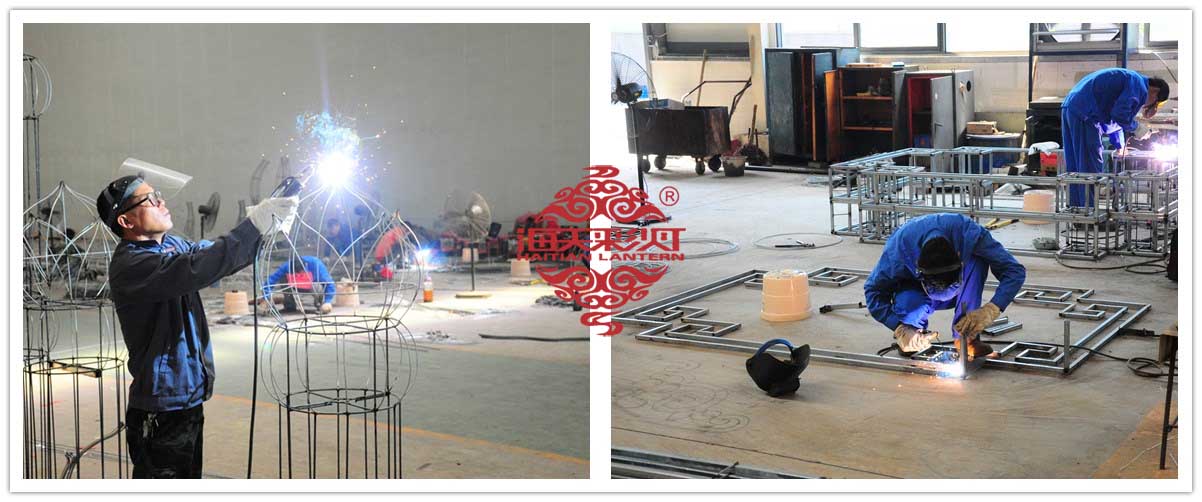 Shap M Karfe Structure da Welding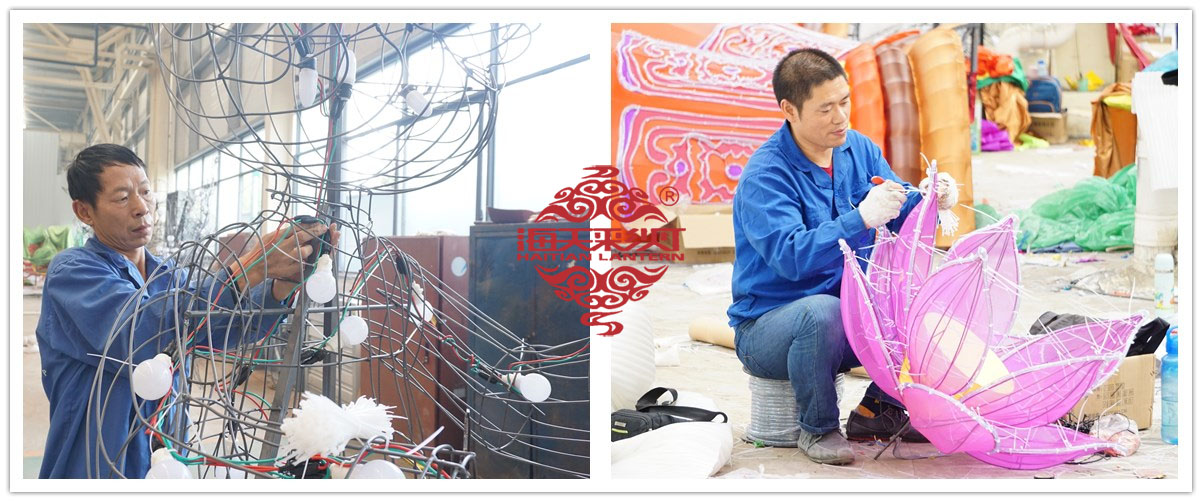 Bundle Engery Saving Lamp Inside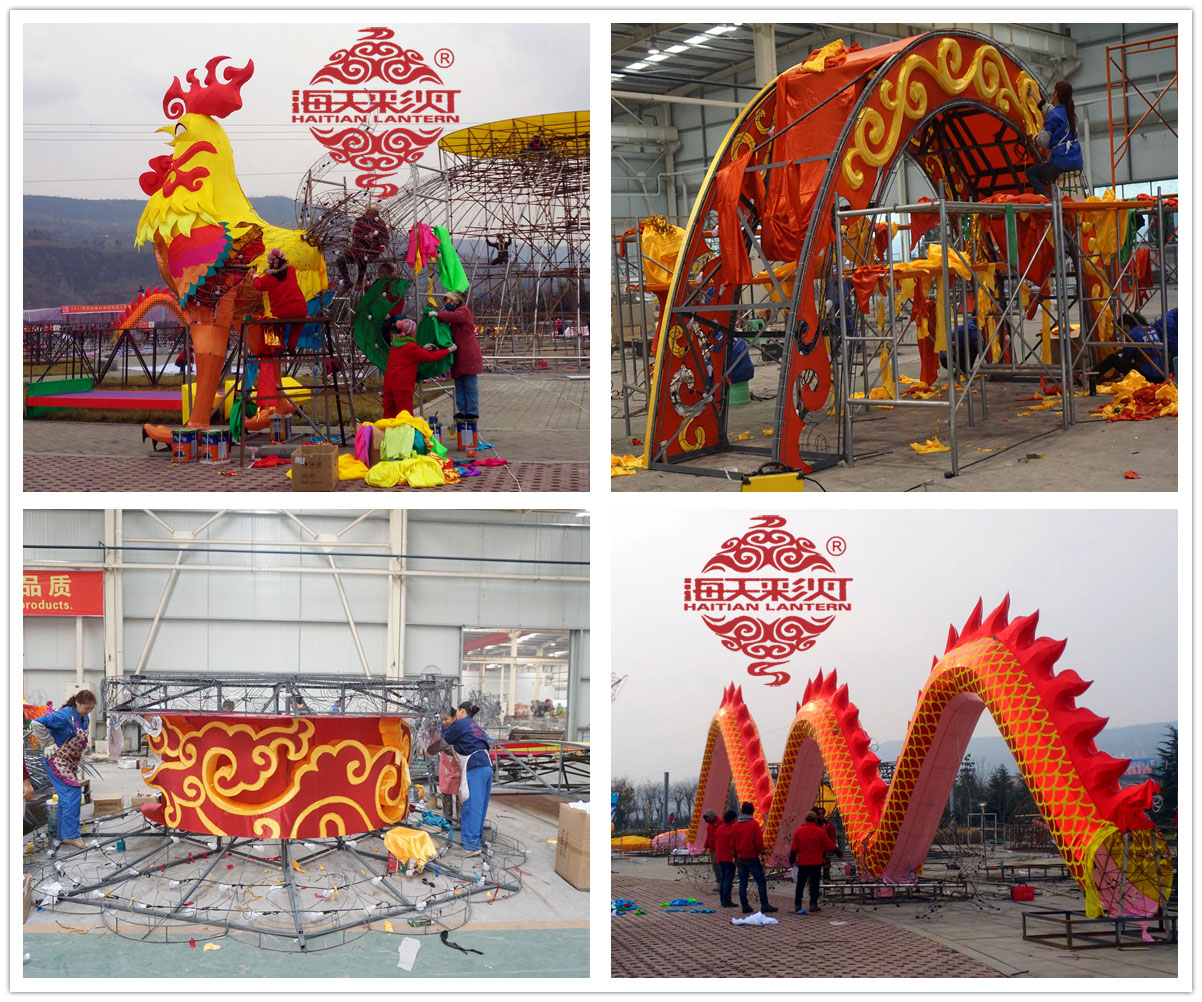 Glue Diverse Fabric on The Steel Structure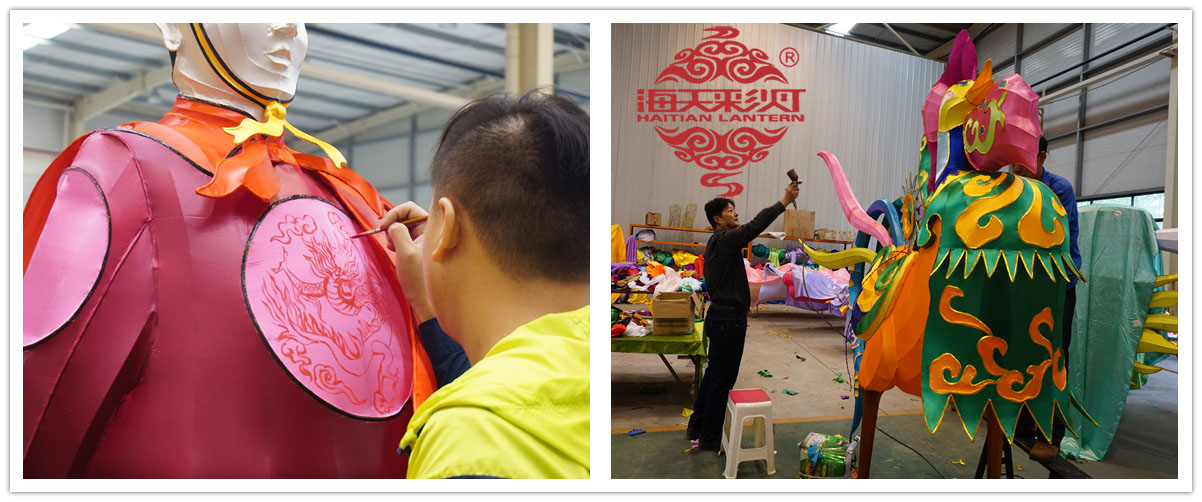 Handle with Details Before Loading
      Fitilu na} asar nuni ne wuce yarda da cikakken kuma intricately gina, tare da wasu fitilun a matsayin babban matsayin 20 mita tsayi da kuma mita 100 a tsawon. Wadannan manyan sikelin-bukukuwa ci gaba da amincin kuma zana wani talakawan na 150,000 zuwa 200,000 baƙi dukan zamanai a lokacin da ikon zama.
Video na bikin