The Lantern Festival also referred as the "Ye You(Night Walk)" event in China which was originally designed to coexist with nature and minimize impact on the surrounding environment is celebrated on the 15th day of the first Chinese lunar month, and traditionally ends at the Chinese New Year period.During Chinese New Year, families go out to watch the beautiful lanterns and light ornaments, crafted by Chinese artisans. Each light object tells a legend, or symbolizes an ancient Chinese folktale.In addition to illuminated decorations, shows, performances, food, drinks and children's activities are frequently offered, turning any visit into an unforgettable experience.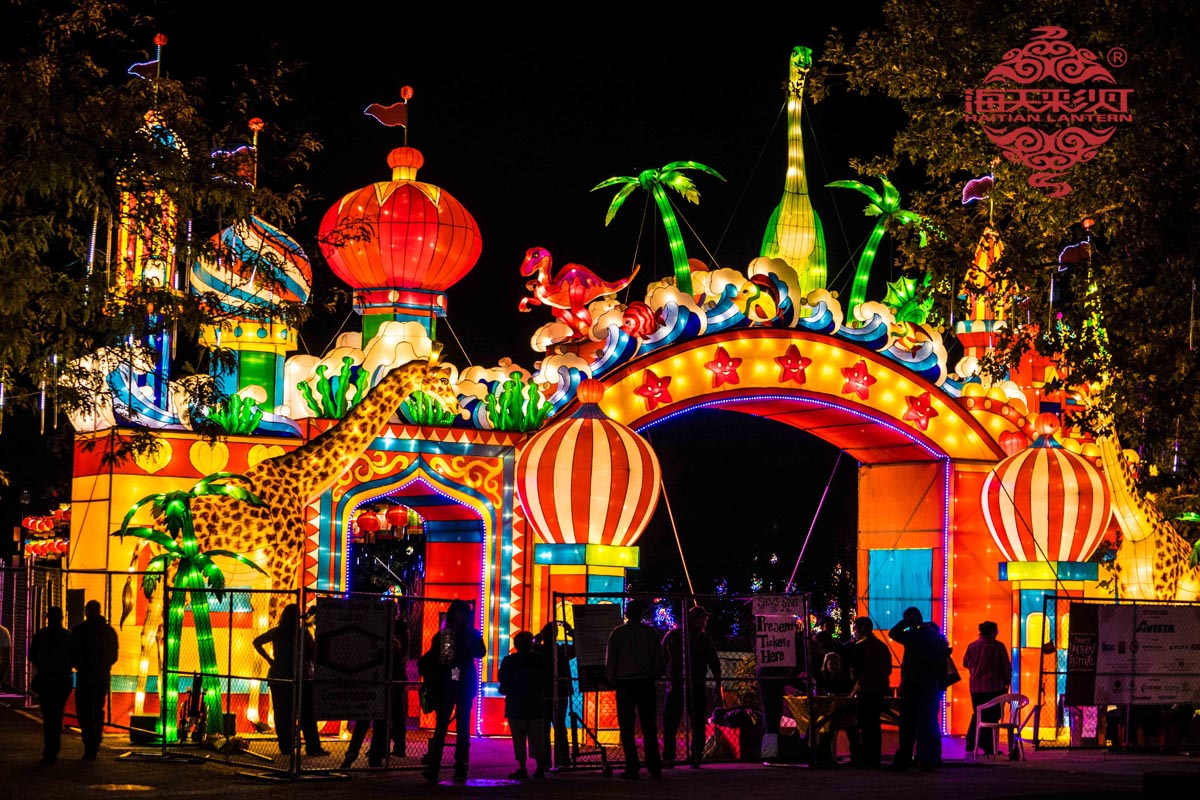 Ati nisisiyi awọn  Atupa Festival ko wa ni o kan si mu ni china sugbon towo ni UK, USA, Canda, Singapore, Korea ati ki on.as ọkan ninu awọn China ká ibile awọn eniyan akitiyan, awọn Atupa Festival ni olokiki fun awọn oniwe-ingenious oniru, itanran ẹrọ ti o enrichs agbegbe awon eniyan asa aye, tan idunu ki o si mu ebi itungbepapo ki o si kọ soke iwa rere to life.the Atupa Festival  is an excellent way to deepen the cultural exchanges between other countries and China, strengthen the friendship among the people in both countries.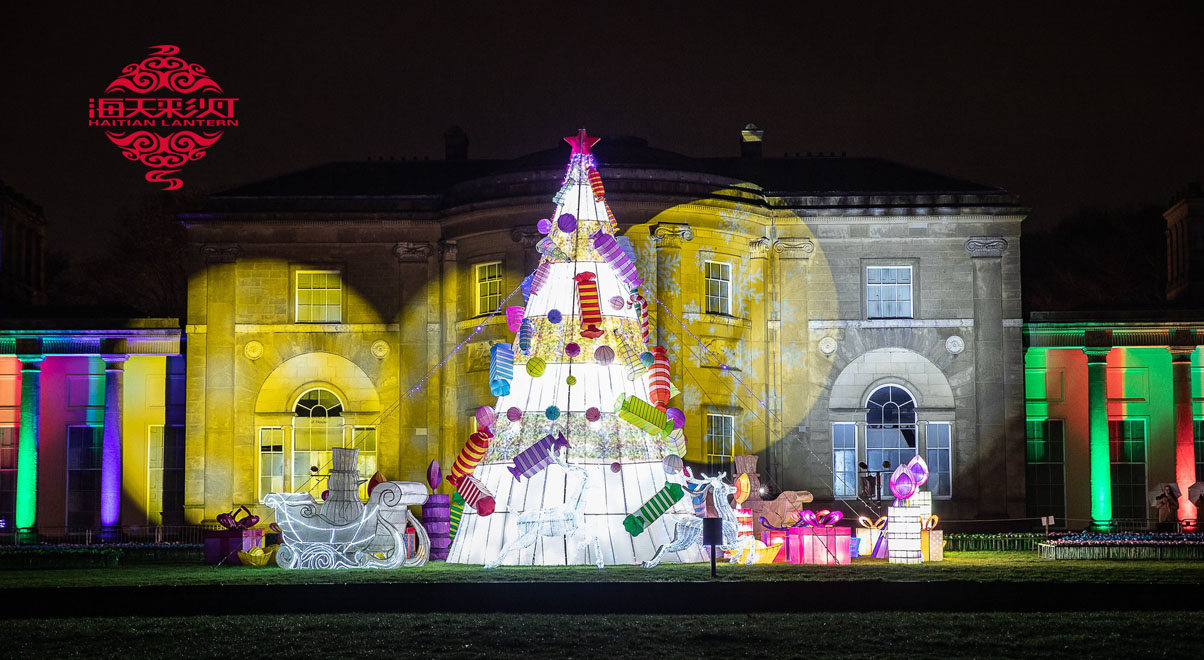 Magnificent lantern displays are built on-site by our artisans normally, using a variety of materials including silk and chinaware. All of our lanterns are then illuminated by environmentally-friendly and cost-effective LED lights. The famous pagoda is made of thousands of ceramic plates, spoons, saucers and cups knotted together by hand – always a visitor favorite.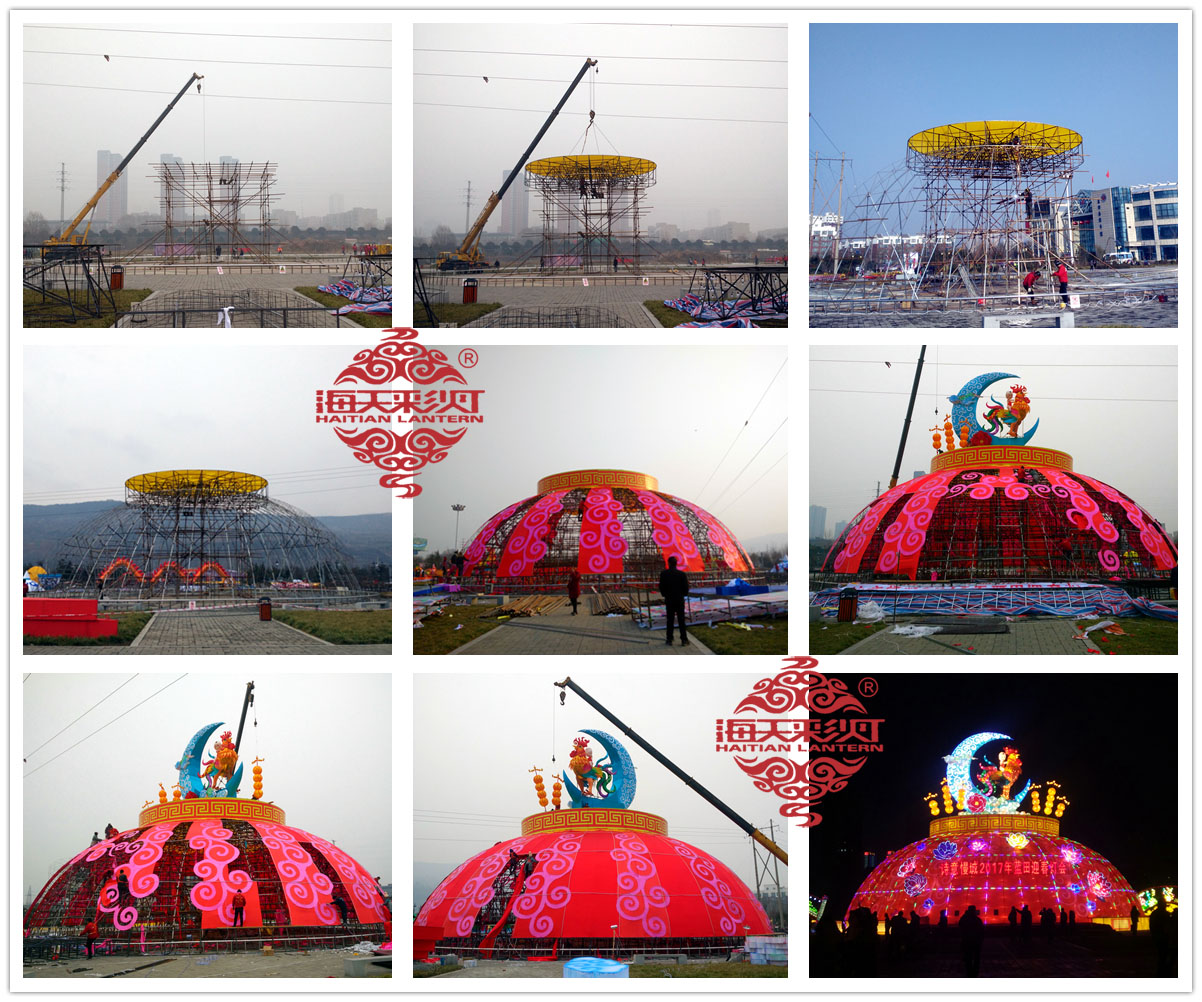 Lori awọn miiran ọwọ, nitori siwaju ati siwaju sii okeokun Atupa ise agbese, a bẹrẹ lati manufacture julọ ara ti awọn ti fitilà ninu wa factory ati ki o si fi diẹ statt to asemble wọn lori ojula (diẹ ninu awọn tobi iwọn ti fitilà ti wa ni ṣi lọpọ lori ojula tun).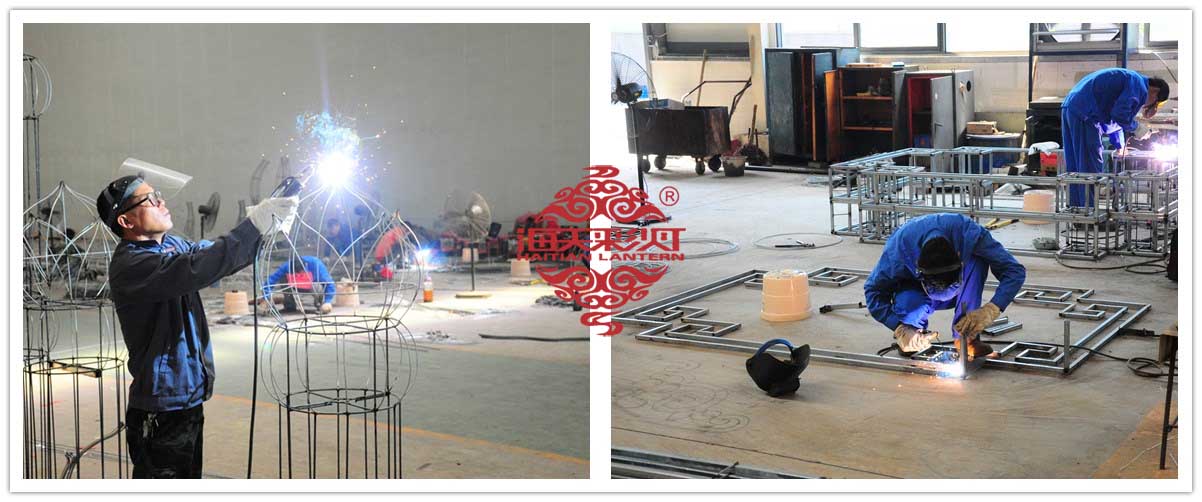 Shap isunmọ Irin Be nipa Welding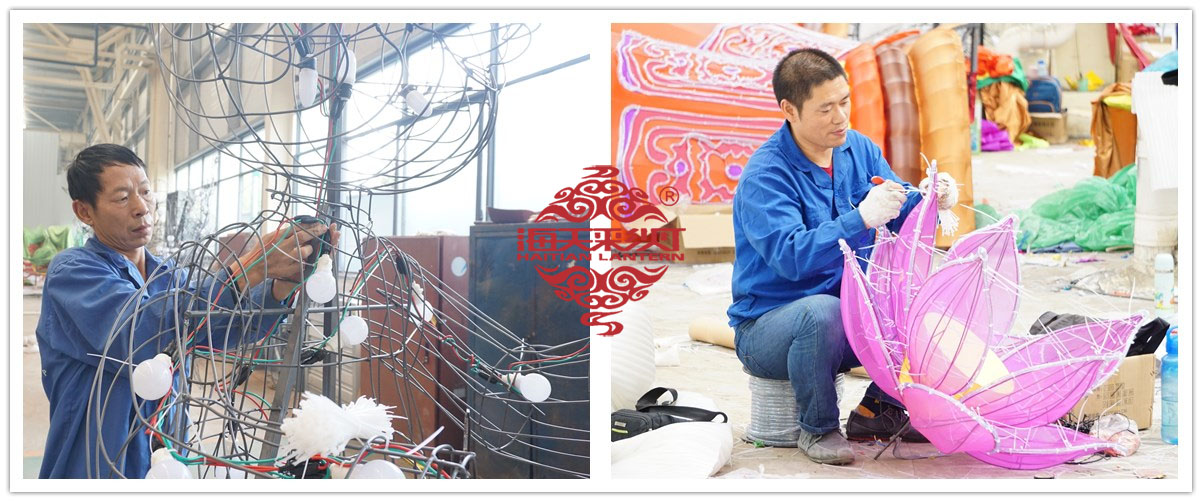 Bundle Engery Saving Lamp Inside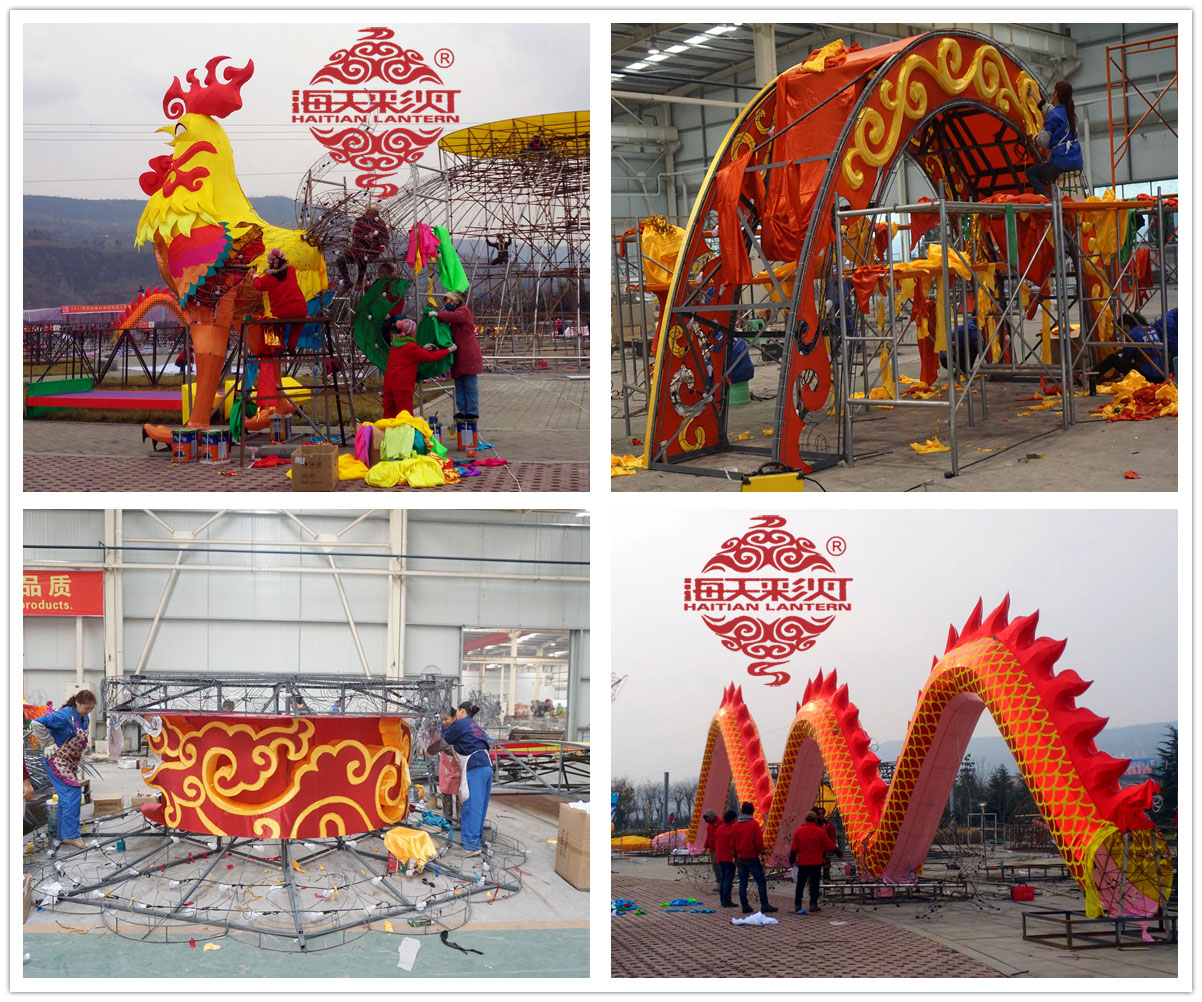 Glue Diverse Fabric on The Steel Structure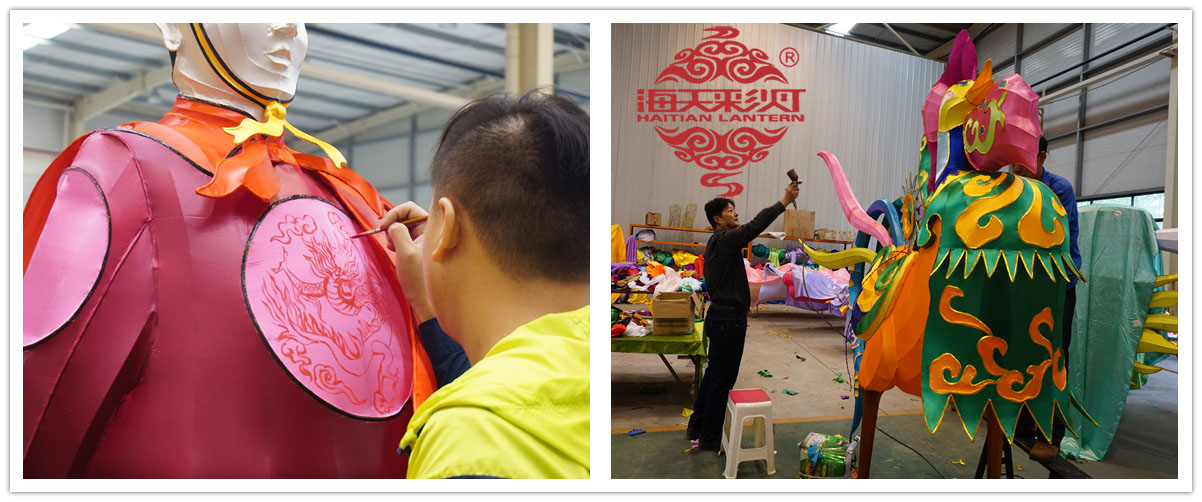 Handle with Details Before Loading
      Atupa han ni o wa ti iyalẹnu alaye ati afiwe ti won ko, pẹlu awọn ti fitilà bi o tobi bi 20 mita ga ati 100 mita ni ipari. Awọn wọnyi ni o tobi-asekale odun pa wọn ododo si fa lara ti 150,000 to 200,000 alejo ti gbogbo ọjọ ori nigba won ibugbe.
Video of Atupa Festival