The Lantern Festival also referred as the "Ye You(Night Walk)" event in China which was originally designed to coexist with nature and minimize impact on the surrounding environment is celebrated on the 15th day of the first Chinese lunar month, and traditionally ends at the Chinese New Year period.During Chinese New Year, families go out to watch the beautiful lanterns and light ornaments, crafted by Chinese artisans. Each light object tells a legend, or symbolizes an ancient Chinese folktale.In addition to illuminated decorations, shows, performances, food, drinks and children's activities are frequently offered, turning any visit into an unforgettable experience.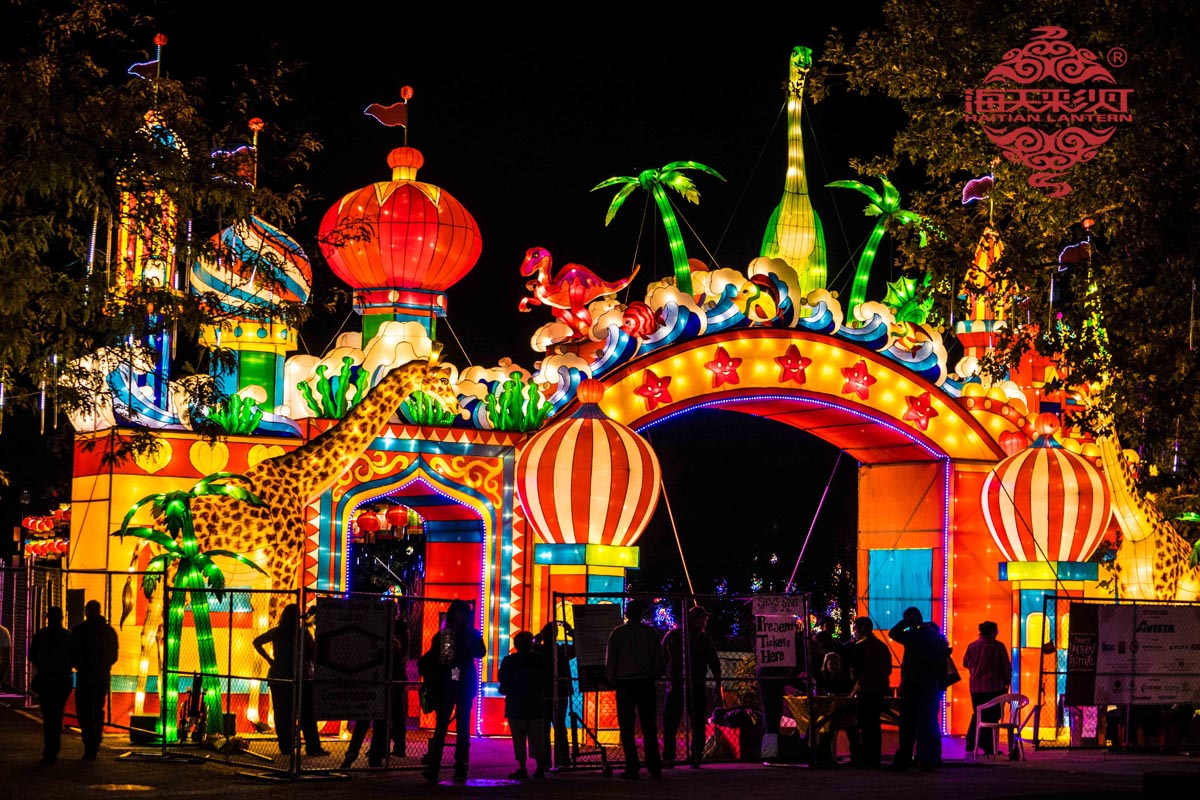 Zvino  Lantern mutambo kwete vari chete kutsigirwa China asi kunoratidzwa muna UK, USA, Canda, Singapore, Korea uye saka on.as rimwe China zvetsika chevarwere mabasa, kuti Lantern Mutambo inozivikanwa kwayo kuronga kwounyanzvi, nemicheka kugadzira izvo enrichs vemo upenyu hwevanhu tsika, vakapararira mufaro uye simbisa mhuri kudzokerana uye kuvaka maonero kuti life.the Lantern mutambo  is an excellent way to deepen the cultural exchanges between other countries and China, strengthen the friendship among the people in both countries.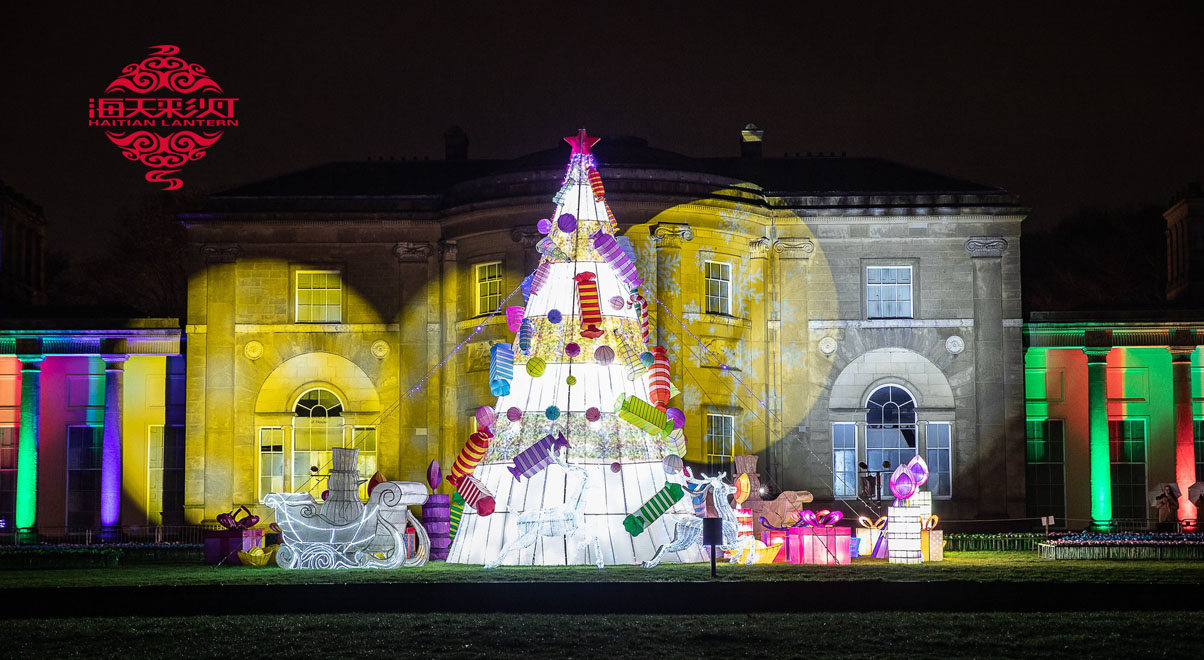 Magnificent lantern displays are built on-site by our artisans normally, using a variety of materials including silk and chinaware. All of our lanterns are then illuminated by environmentally-friendly and cost-effective LED lights. The famous pagoda is made of thousands of ceramic plates, spoons, saucers and cups knotted together by hand – always a visitor favorite.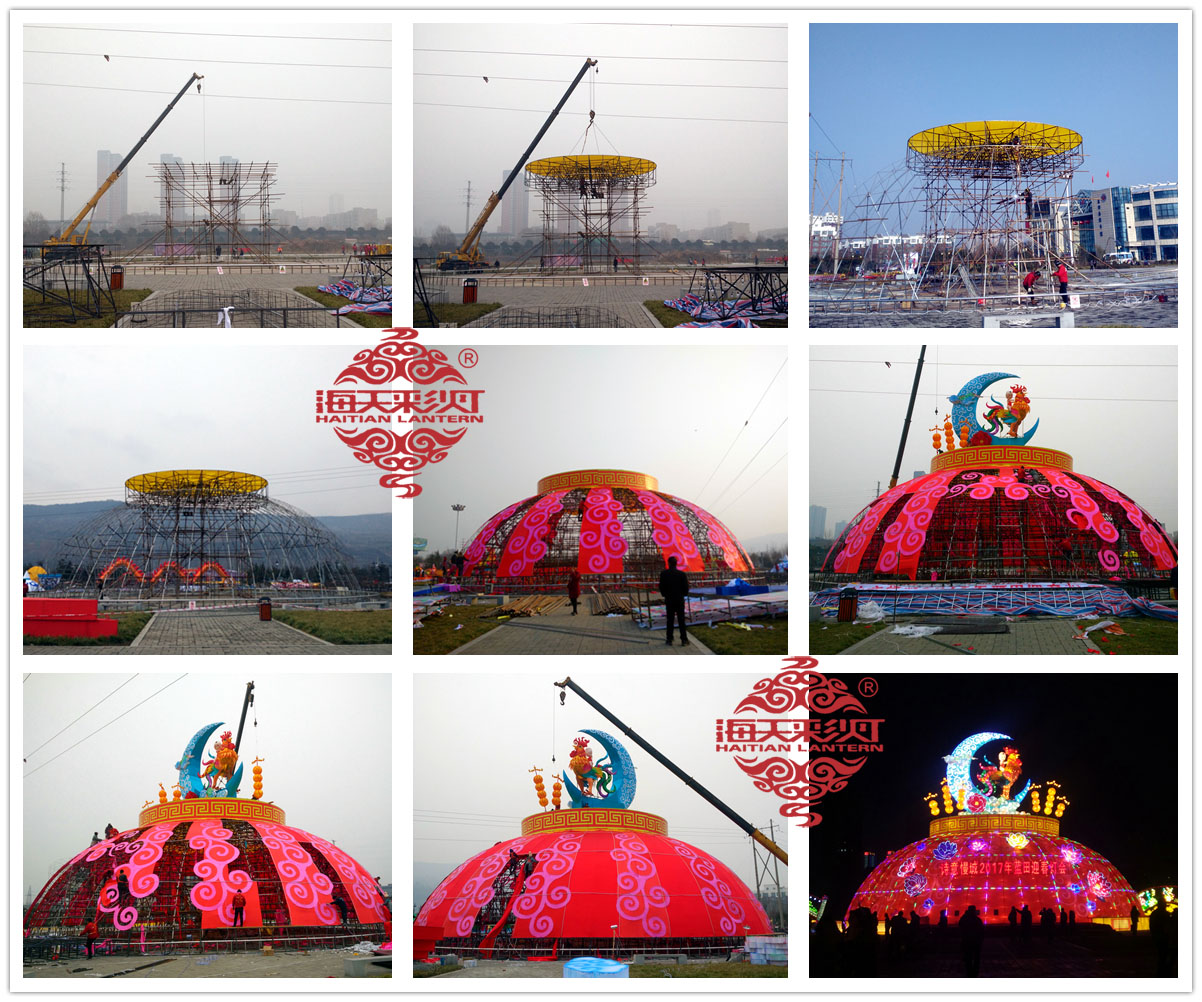 Ukuwo, nokuti zvakawanda mhiri kwemakungwa Lantern mapurojekiti, tatanga kugadzira vakawanda chikamu nemwenje vari mufekitari redu uye kutumira statt shoma kuti asemble navo panzvimbo (vamwe rakakura saizi nemwenje vachiri kugadzira pasi panzvimbo Uyewo).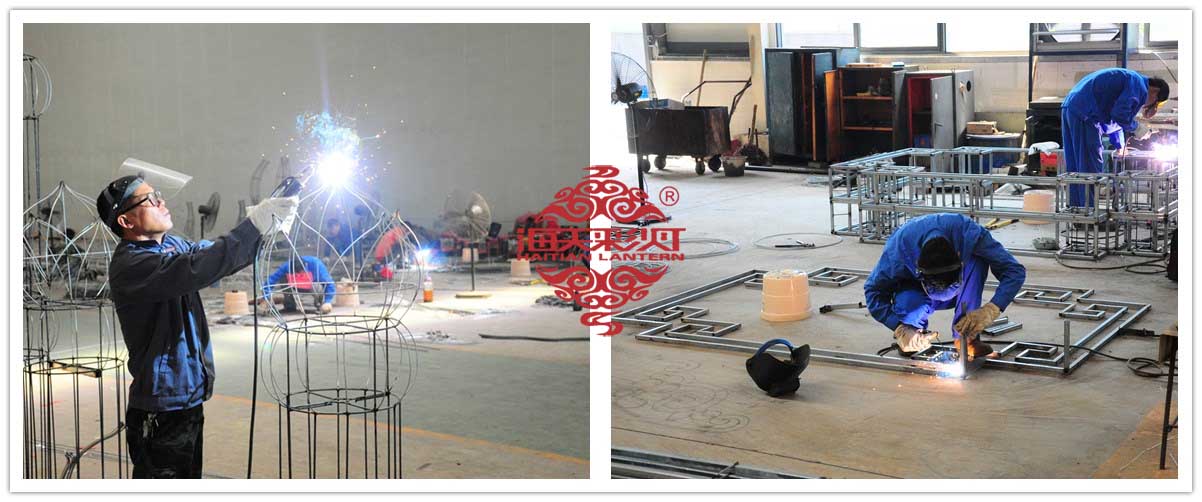 Shap Inotorwa Steel Structure kubudikidza Welding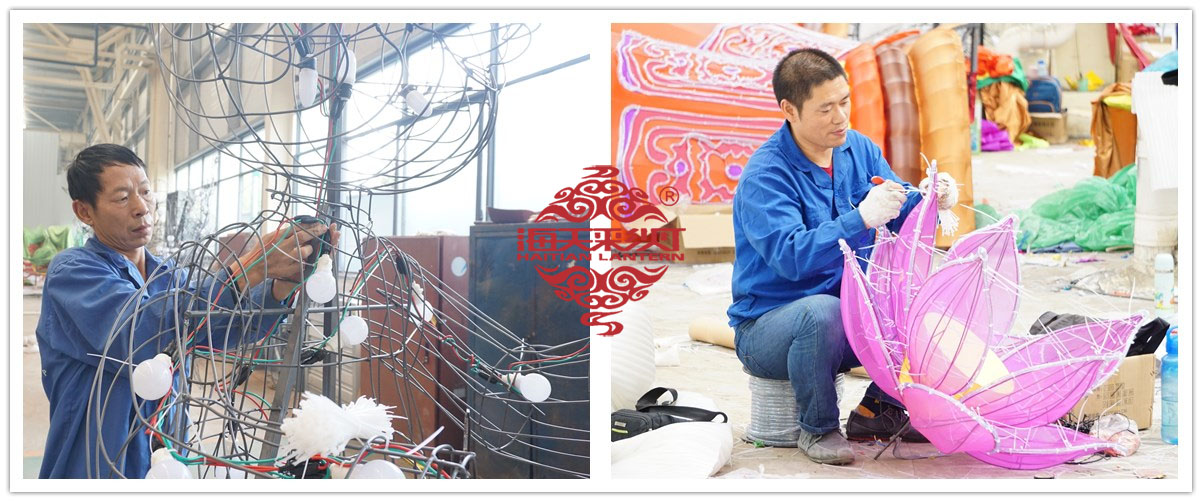 Bundle Engery Saving Lamp Inside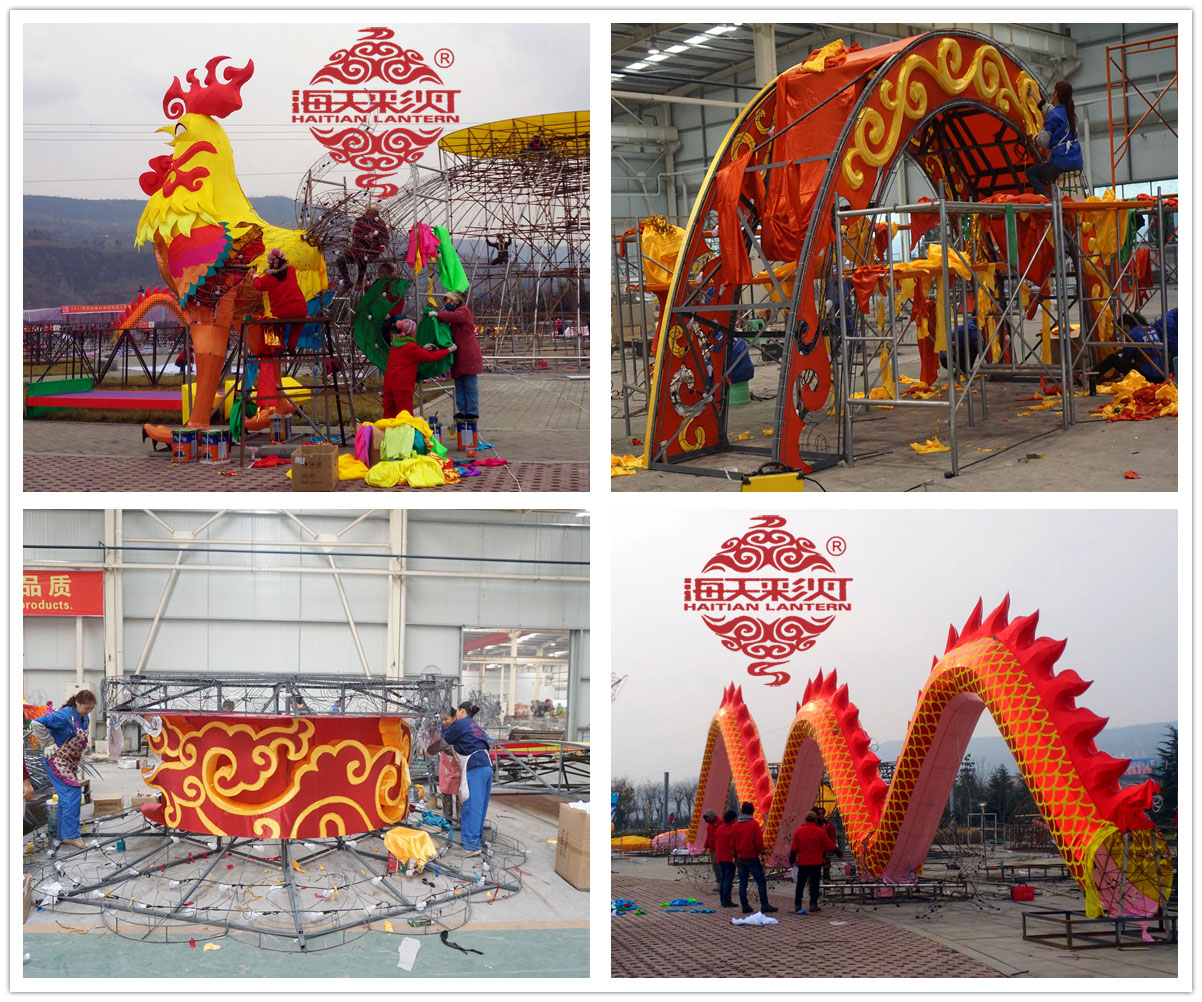 Glue Diverse Fabric on The Steel Structure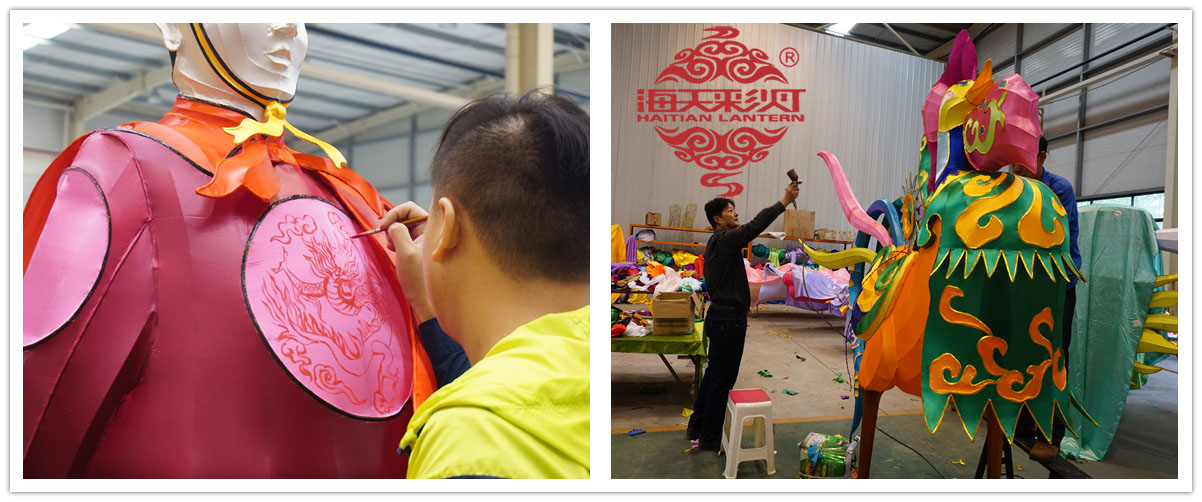 Handle with Details Before Loading
      Lantern Matafura muri kusimba hwakadzama uye pebhanhire kuvakwa, pamwe vamwe nemwenje kwakaenzana 20 metres vakareba uye 100 metres kureba. Izvi pamwero mukuru mitambo varambe nderechokwadi uye kuzochera avhareji 150,000 kusvika 200,000 vaenzi vemazera ose panguva kugara kwavo.
Video paMutambo Lantern