The Lantern Festival also referred as the "Ye You(Night Walk)" event in China which was originally designed to coexist with nature and minimize impact on the surrounding environment is celebrated on the 15th day of the first Chinese lunar month, and traditionally ends at the Chinese New Year period.During Chinese New Year, families go out to watch the beautiful lanterns and light ornaments, crafted by Chinese artisans. Each light object tells a legend, or symbolizes an ancient Chinese folktale.In addition to illuminated decorations, shows, performances, food, drinks and children's activities are frequently offered, turning any visit into an unforgettable experience.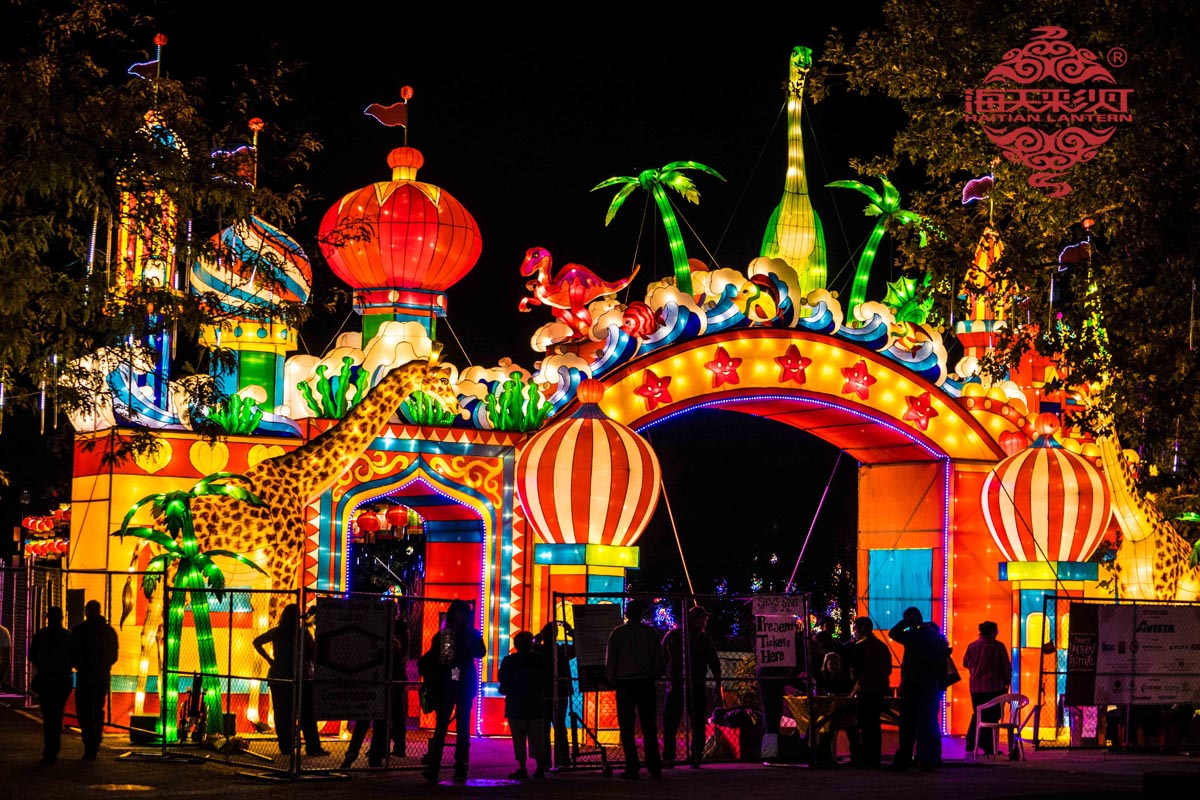 Thiab tam sim no lub  teeb Success tsis yog cia li tuav nyob rau hauv Tuam Tshoj, tiam sis tshaaj nyob rau hauv UK, Teb chaws USA, Canda, Singapore, Kauslim thiab thiaj li on.as ib tug ntawm Tuam Tshoj tus tsoos pej xeem kev ua ub no, cov teeb Success yog nto moo rau nws ingenious tsim, zoo raug uas enrichs zos tib neeg lub keeb kwm kev cai lub neej, kis tau kev zoo siab thiab ntxiv dag zog rau tsev neeg rov sib ntsib thiab tsim tau tus cwj pwm zoo mus life.the teeb Success  is an excellent way to deepen the cultural exchanges between other countries and China, strengthen the friendship among the people in both countries.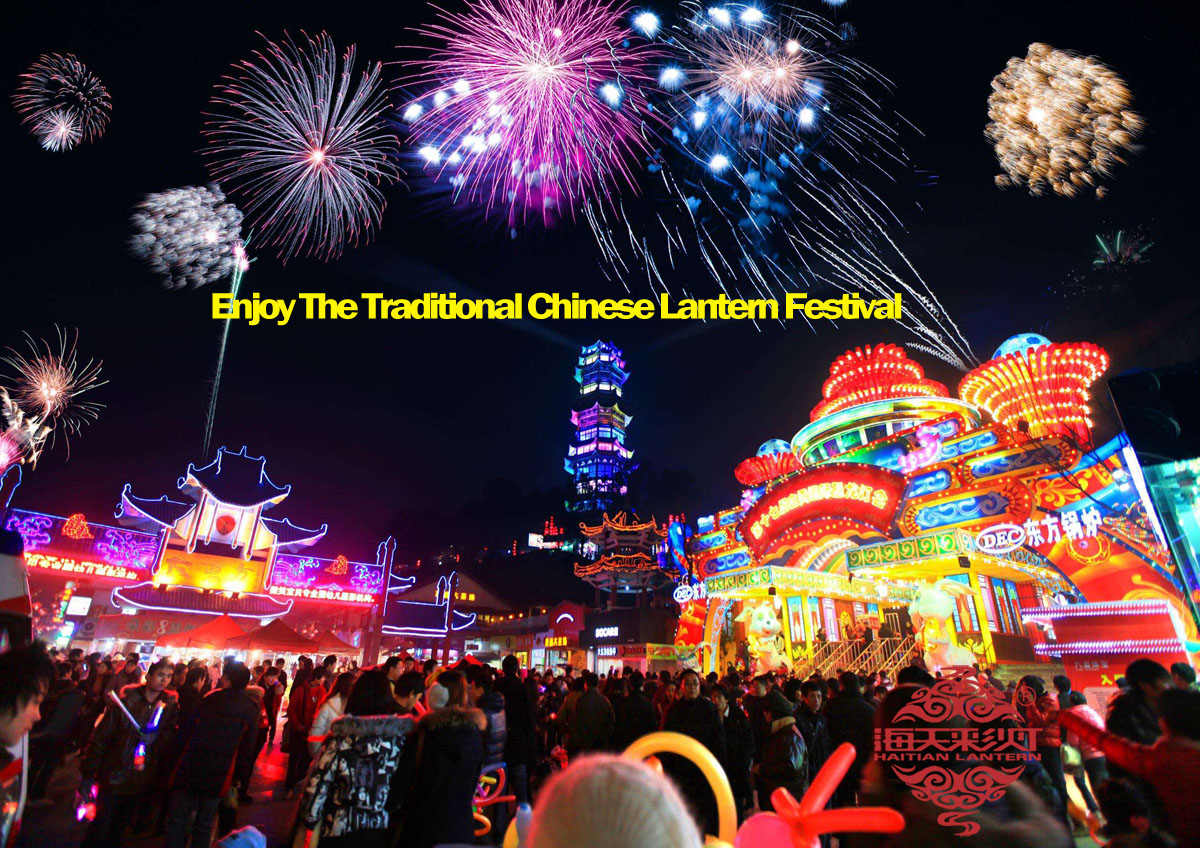 Magnificent lantern displays are built on-site by our artisans normally, using a variety of materials including silk and chinaware. All of our lanterns are then illuminated by environmentally-friendly and cost-effective LED lights. The famous pagoda is made of thousands of ceramic plates, spoons, saucers and cups knotted together by hand – always a visitor favorite.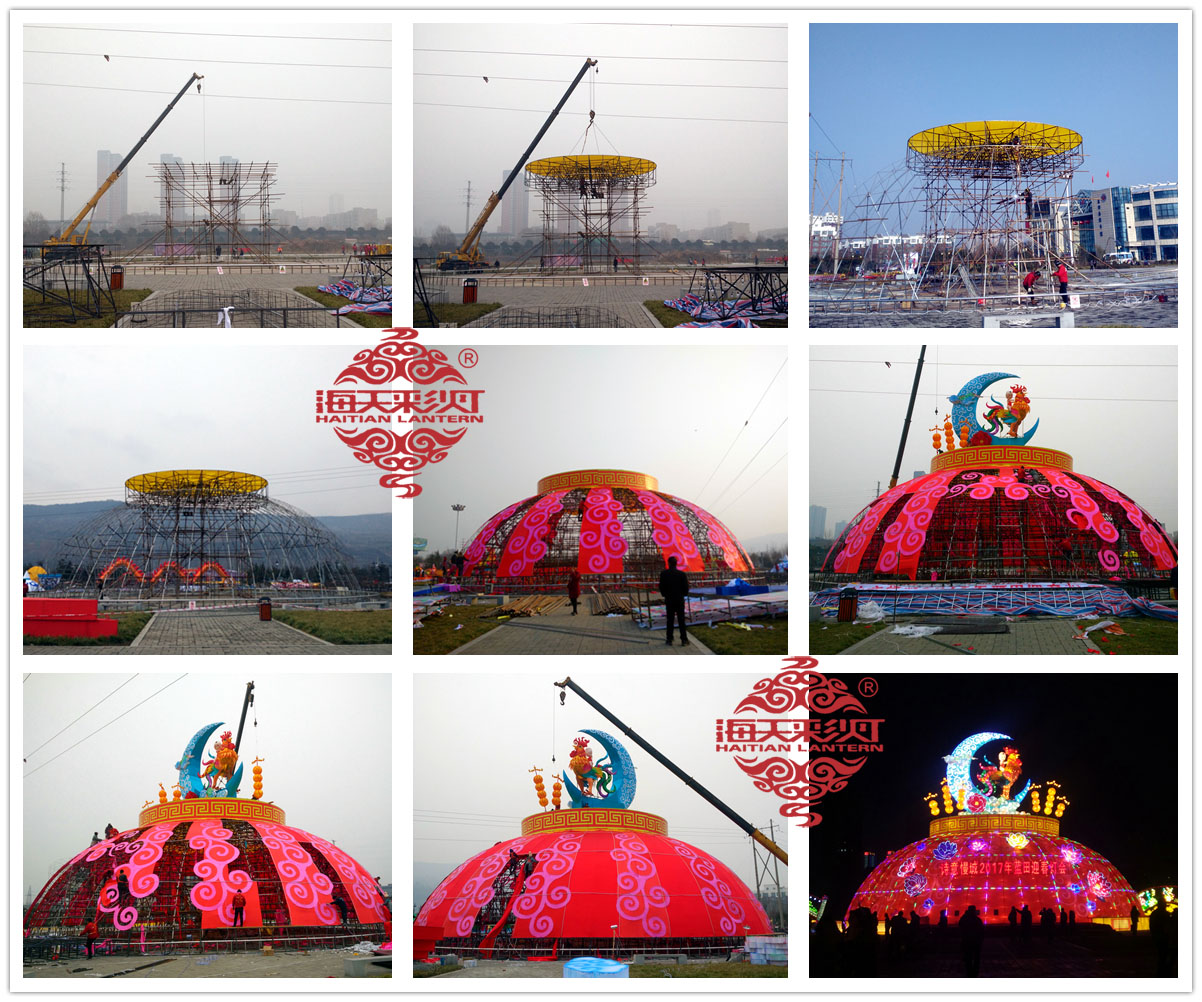 Nyob rau lwm cov tes, vim hais tias ntawm ntau thiab ntau txawv teb chaws teeb tej yaam num, peb pib los tsim feem ntau yog ib feem ntawm teeb moos soos nyob rau hauv peb lub Hoobkas thiab ces xa ob peb statt rau asemble lawv rau ntawm qhov chaw (ib co loj loj loj teeb moos soos tseem manufacture rau ntawm qhov chaw kuj).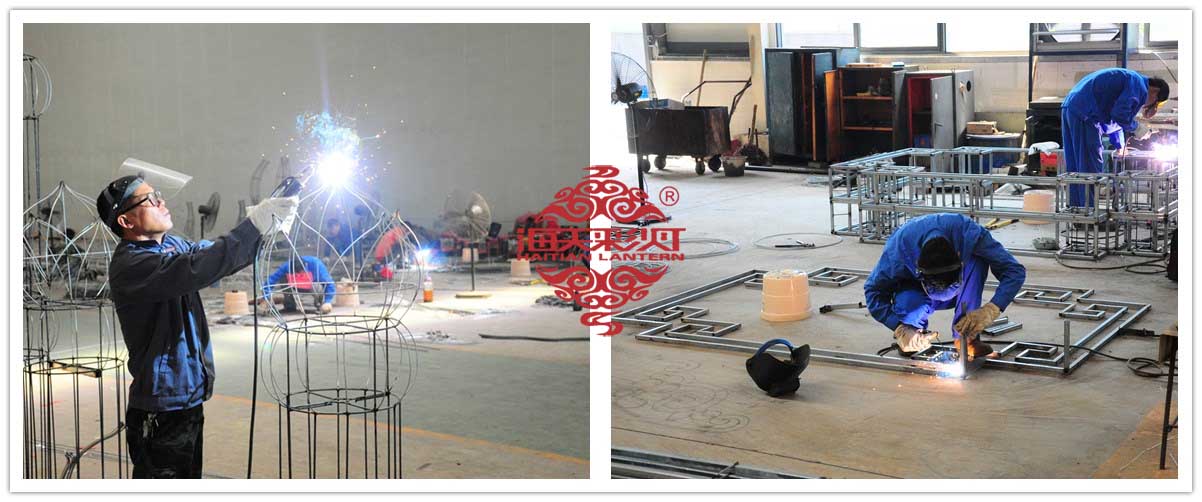 Shap kwv Steel Qauv los ntawm Vuam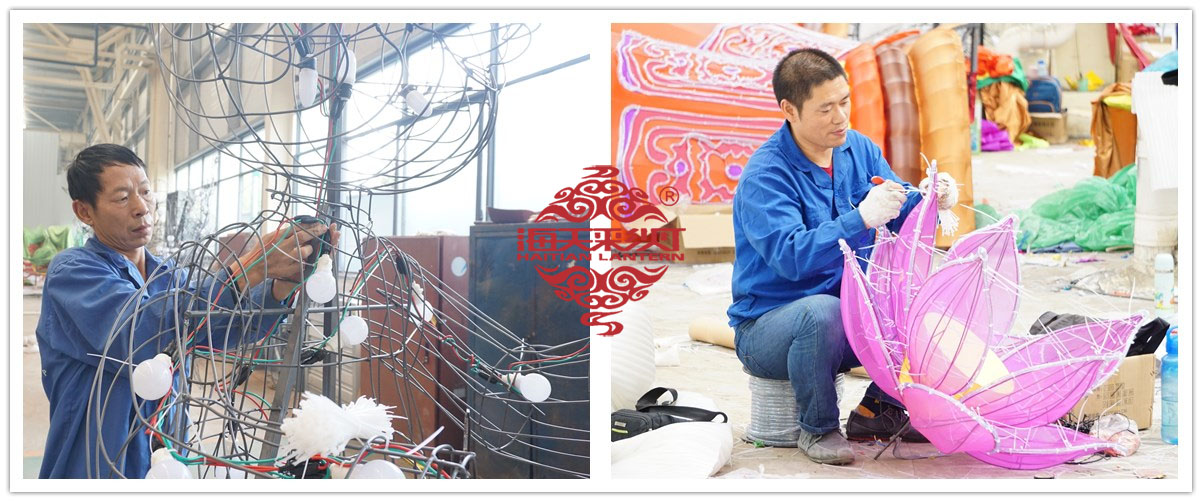 Bundle Engery Saving Lamp Inside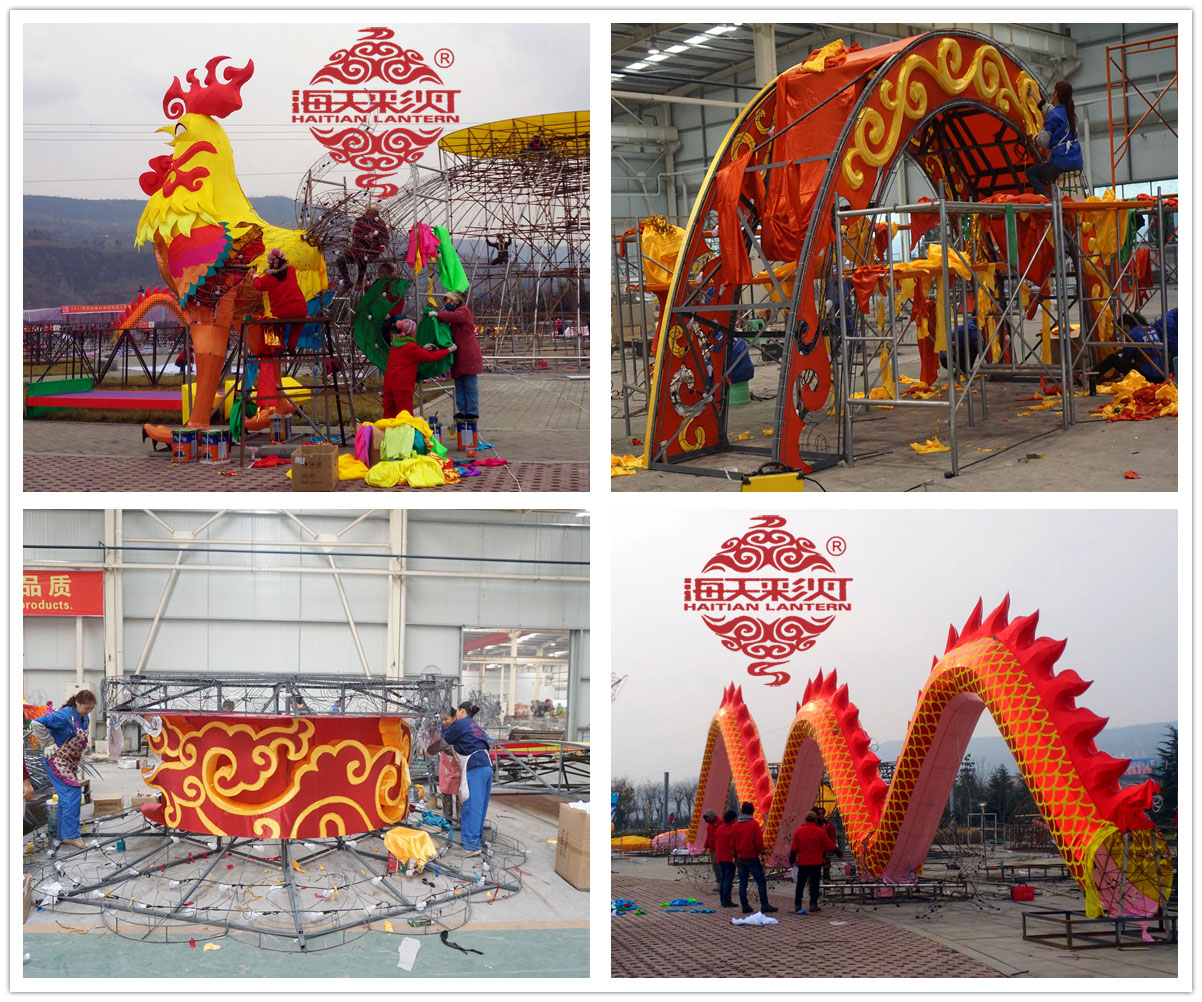 Glue Diverse Fabric on The Steel Structure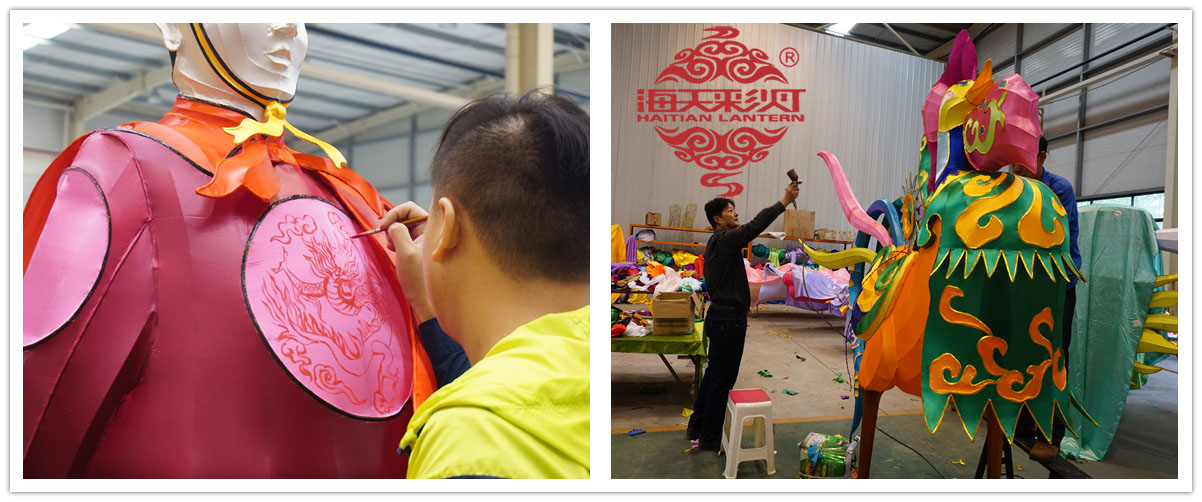 Handle with Details Before Loading
      Teeb qhia yog incredibly ncauj lus kom ntxaws thiab intricately lub tsev, muaj ib co teeb moos soos loj li 20 meters siab thiab 100 meters nyob rau hauv ntev. Cov loj-scale festivals kom lawv authenticity thiab kos ib tug nruab nrab ntawm 150,000 rau 200,000 qhua ntawm tag nrho cov muaj hnub nyoog thaum lub sij hawm lawv cov chaw nyob.
Video ntawm Teeb Success