The Lantern Festival also referred as the "Ye You(Night Walk)" event in China which was originally designed to coexist with nature and minimize impact on the surrounding environment is celebrated on the 15th day of the first Chinese lunar month, and traditionally ends at the Chinese New Year period.During Chinese New Year, families go out to watch the beautiful lanterns and light ornaments, crafted by Chinese artisans. Each light object tells a legend, or symbolizes an ancient Chinese folktale.In addition to illuminated decorations, shows, performances, food, drinks and children's activities are frequently offered, turning any visit into an unforgettable experience.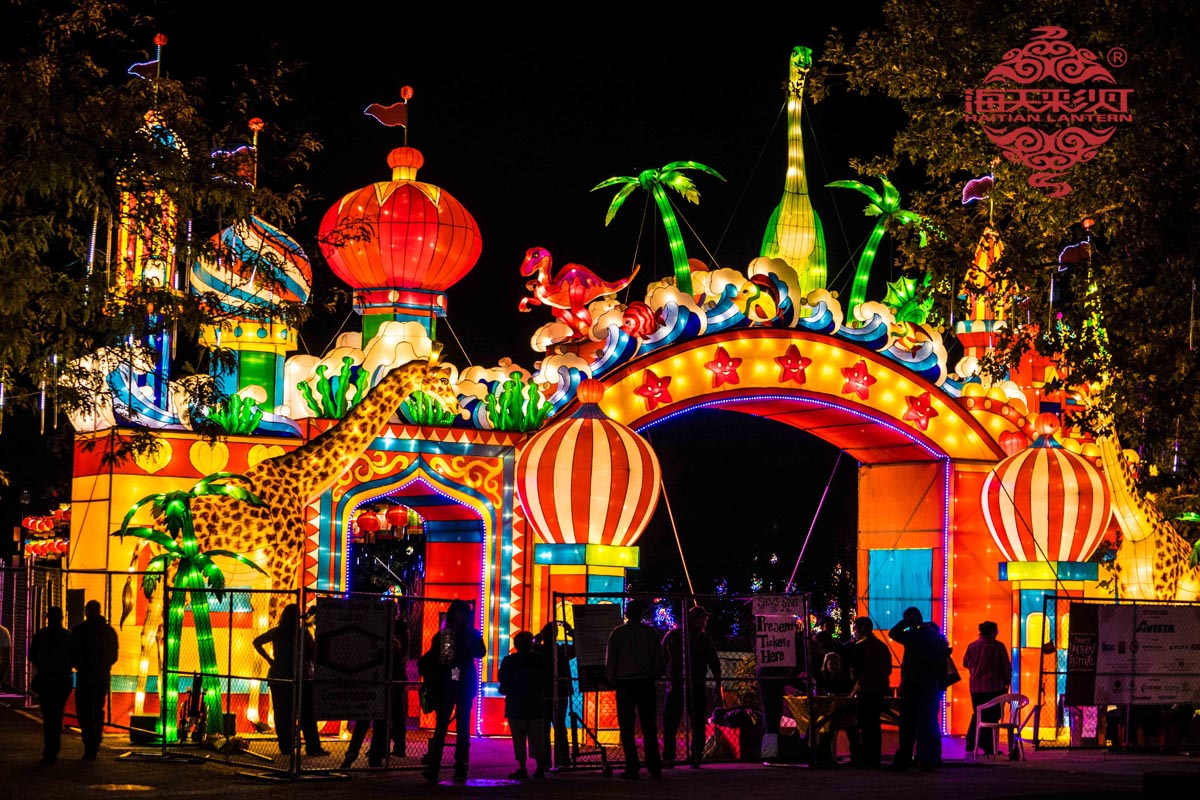 Jeung ayeuna  festival lantern moal aya ngan tahan di china tapi exhibited di UK, AS, Canda, Singapura, Koréa sarta jadi on.as salah sahiji kagiatan rahayat tradisional Cina urang, anu festival lantern kasohor design akalna anak, manufaktur rupa nu enrichs lokal kabudayaan masarakat, nyebarkeun kabagjaan jeung nguatkeun reuni kulawarga sarta ngawangun nepi dangong positif pikeun festival life.the lantern  is an excellent way to deepen the cultural exchanges between other countries and China, strengthen the friendship among the people in both countries.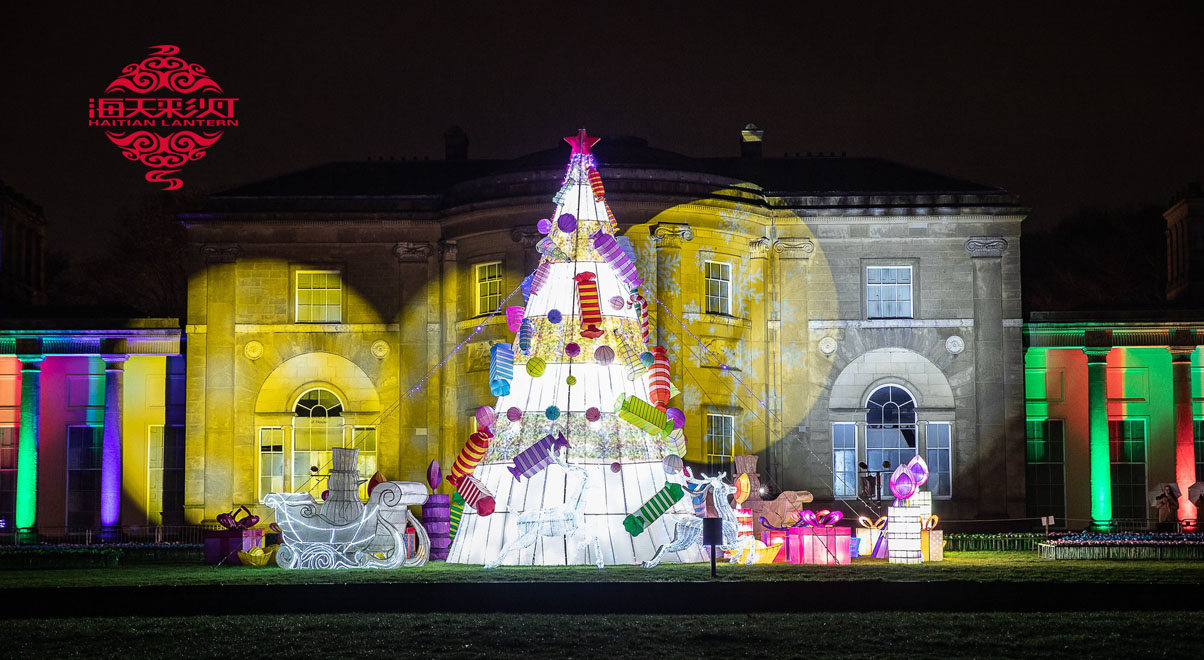 Magnificent lantern displays are built on-site by our artisans normally, using a variety of materials including silk and chinaware. All of our lanterns are then illuminated by environmentally-friendly and cost-effective LED lights. The famous pagoda is made of thousands of ceramic plates, spoons, saucers and cups knotted together by hand – always a visitor favorite.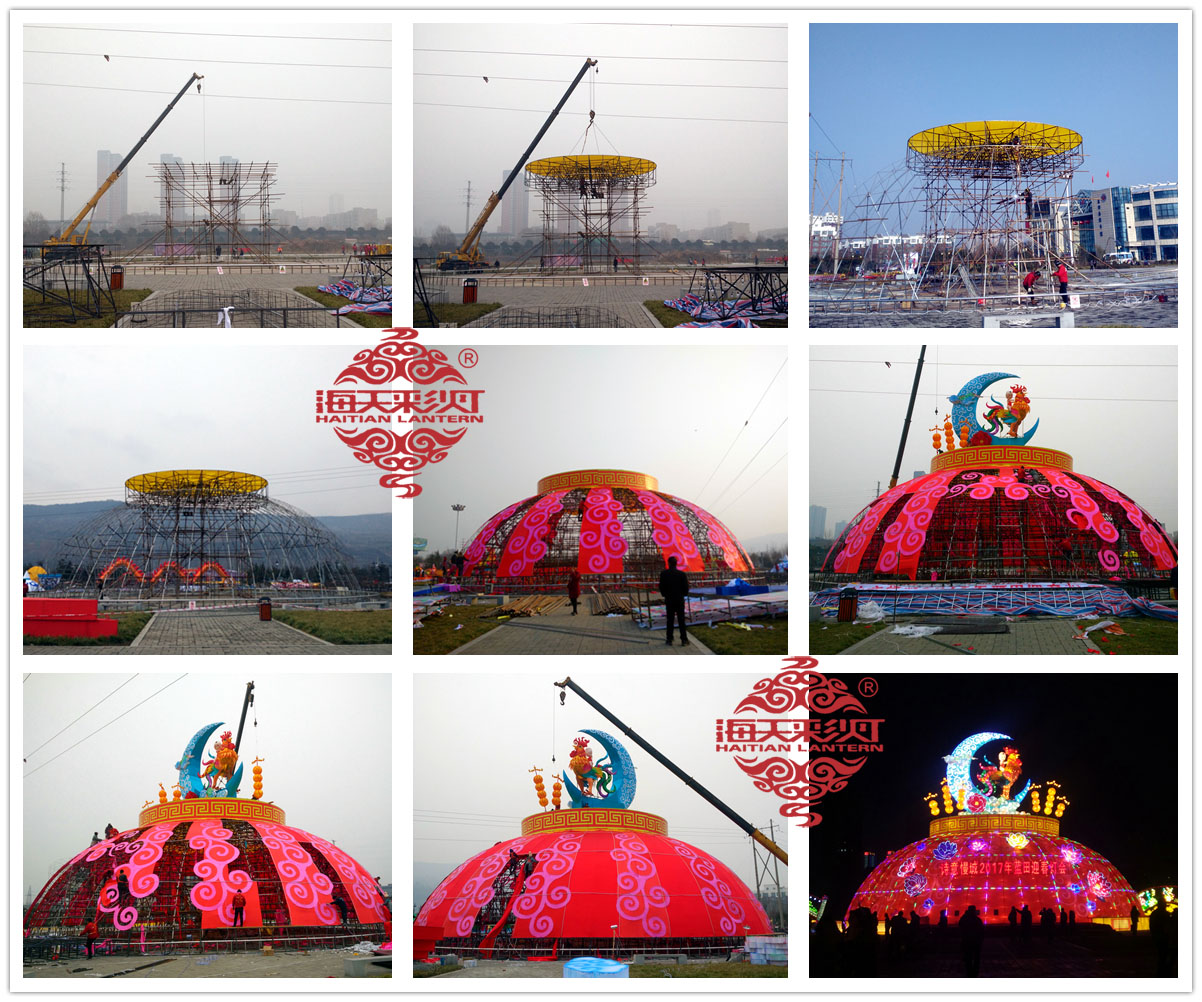 Di sisi séjén, kusabab beuki loba proyek lantern luar negeri, urang mimitian rancang paling bagian tina lampion di pabrik urang lajeng ngirim sababaraha statt mun asemble aranjeunna dina situs (sabagian lampion ukuranana badag anu masih rancang dina situs ogé).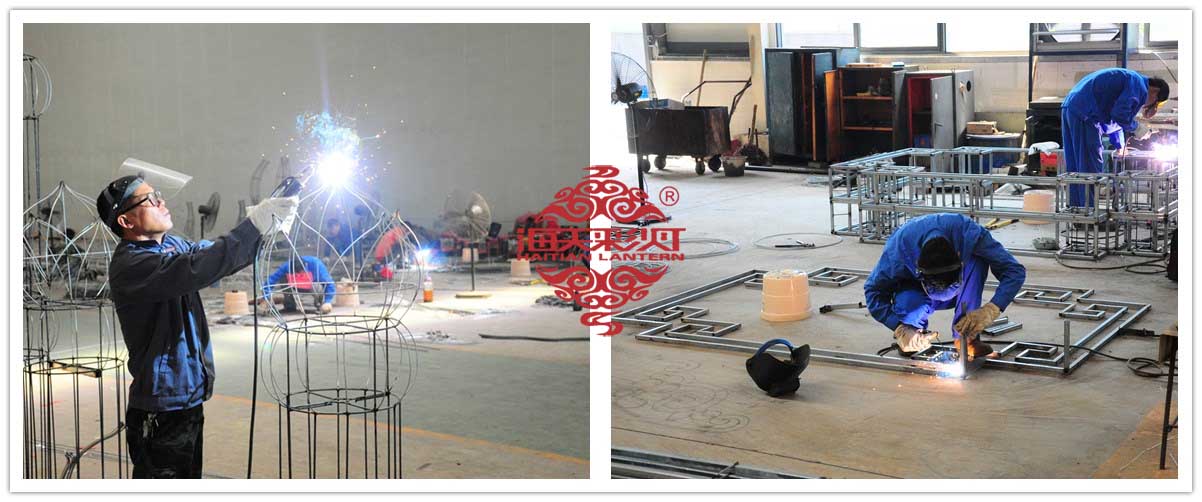 Shap perkiraan Steel Struktur ku las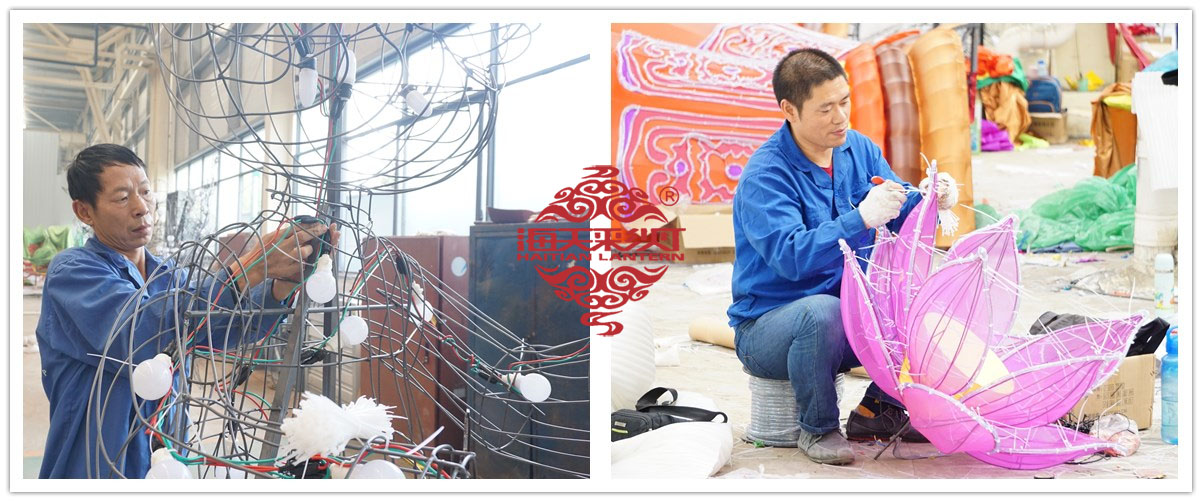 Bundle Engery Saving Lamp Inside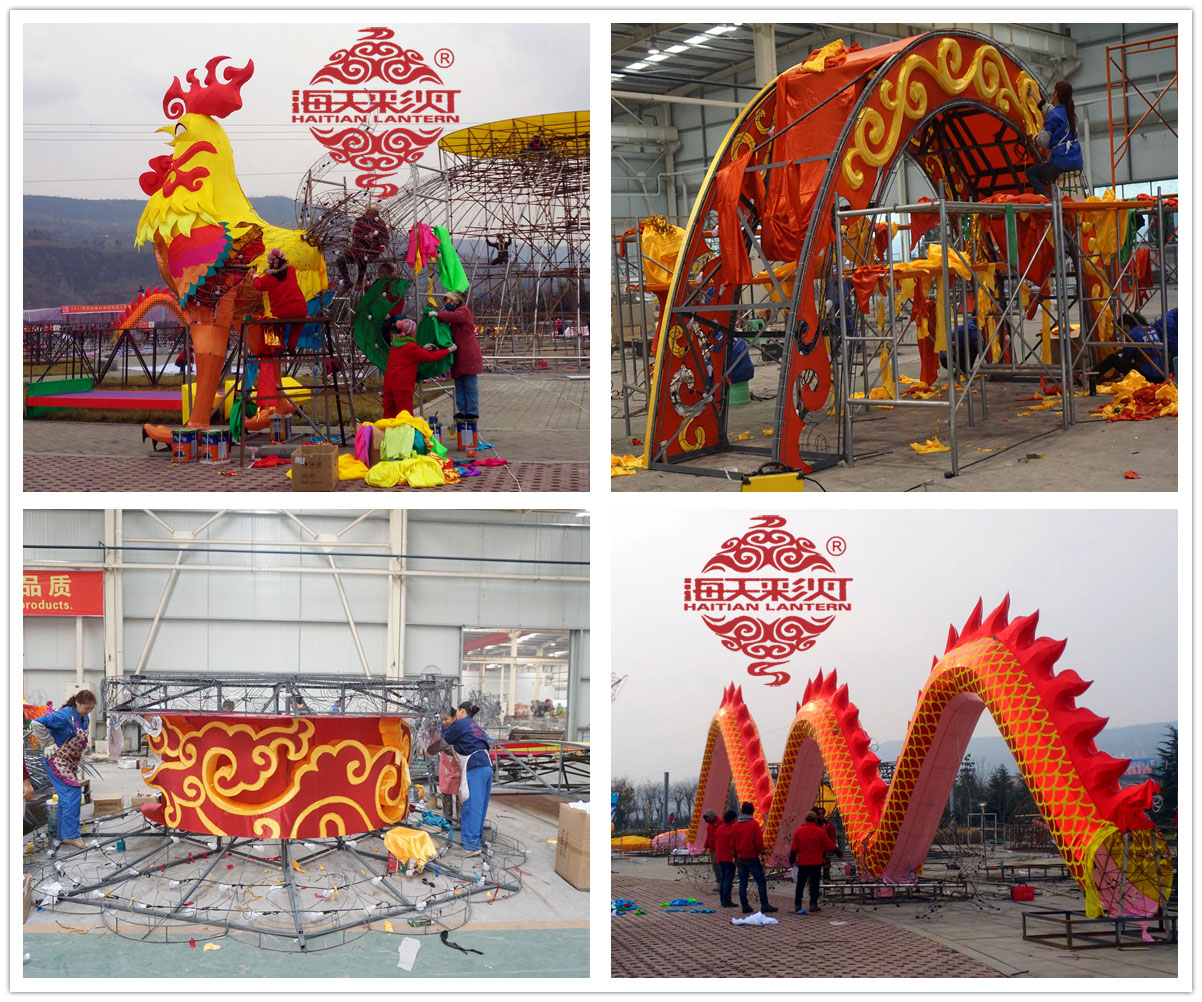 Glue Diverse Fabric on The Steel Structure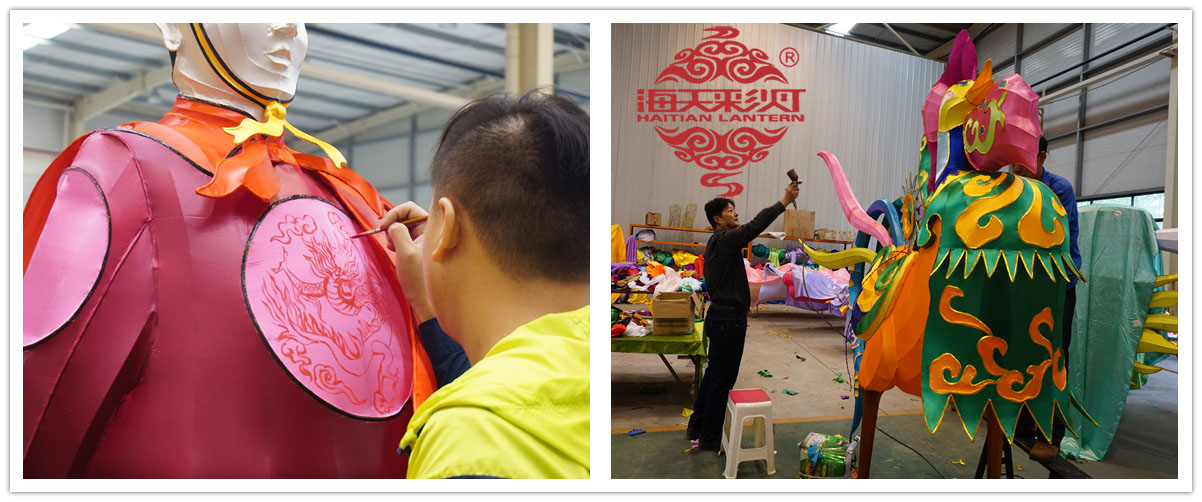 Handle with Details Before Loading
      mintonkeun lantern anu incredibly rinci jeung intricately halam, kalawan sababaraha lampion sakumaha ageung sakumaha 20 méter jangkung tur 100 méter panjangna. Ieu festival badag skala tetep kaaslian maranéhanana sarta narik rata-rata 150.000 mun 200,000 datang sakabeh umur salila karésidénan maranéhanana.
Video tina lantern Festival