The Lantern Festival also referred as the "Ye You(Night Walk)" event in China which was originally designed to coexist with nature and minimize impact on the surrounding environment is celebrated on the 15th day of the first Chinese lunar month, and traditionally ends at the Chinese New Year period.During Chinese New Year, families go out to watch the beautiful lanterns and light ornaments, crafted by Chinese artisans. Each light object tells a legend, or symbolizes an ancient Chinese folktale.In addition to illuminated decorations, shows, performances, food, drinks and children's activities are frequently offered, turning any visit into an unforgettable experience.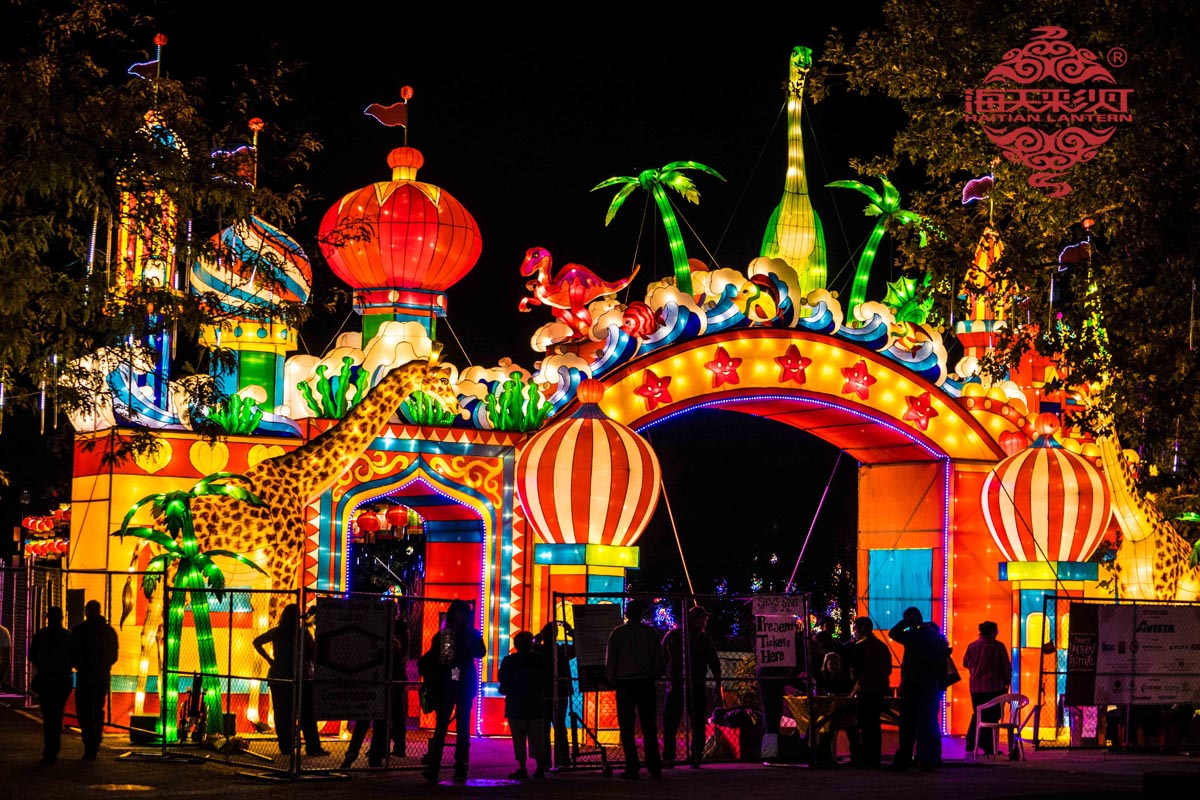 Ndipo tsopano  nyali chikondwerero osati ndi angodikira china koma anasonyeza ku UK, USA, Canda, Singapore, Korea ndi on.as ina mwa ntchito za makolo wowerengeka China Mulungu, nyali chikondwerero anatchuka chifukwa kamangidwe kake mwaluso, chabwino kupanga zomwe enrichs m'dera anthu zachikhalidwe, kufalitsa chimwemwe ndi kulimbikitsa kukumananso banja ndi kumanga maganizo abwino kwa life.the nyali chikondwerero  is an excellent way to deepen the cultural exchanges between other countries and China, strengthen the friendship among the people in both countries.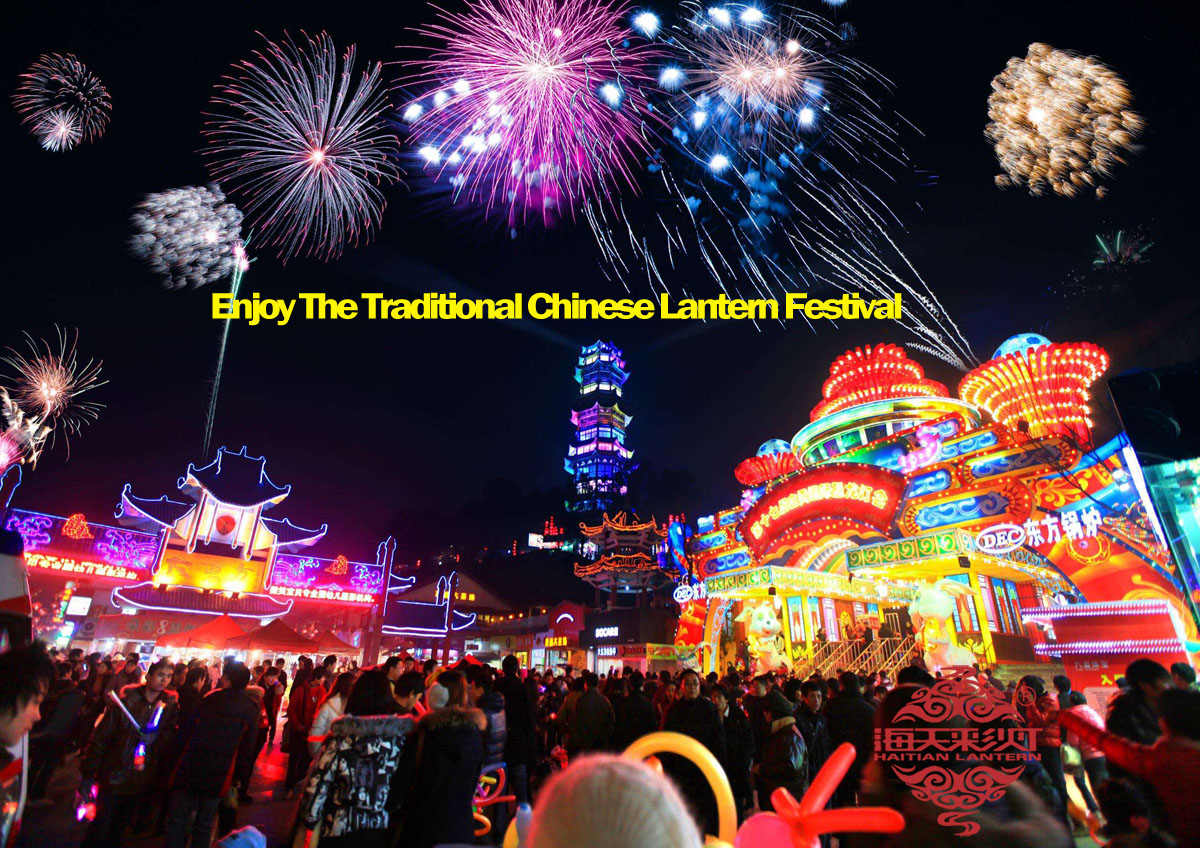 Magnificent lantern displays are built on-site by our artisans normally, using a variety of materials including silk and chinaware. All of our lanterns are then illuminated by environmentally-friendly and cost-effective LED lights. The famous pagoda is made of thousands of ceramic plates, spoons, saucers and cups knotted together by hand – always a visitor favorite.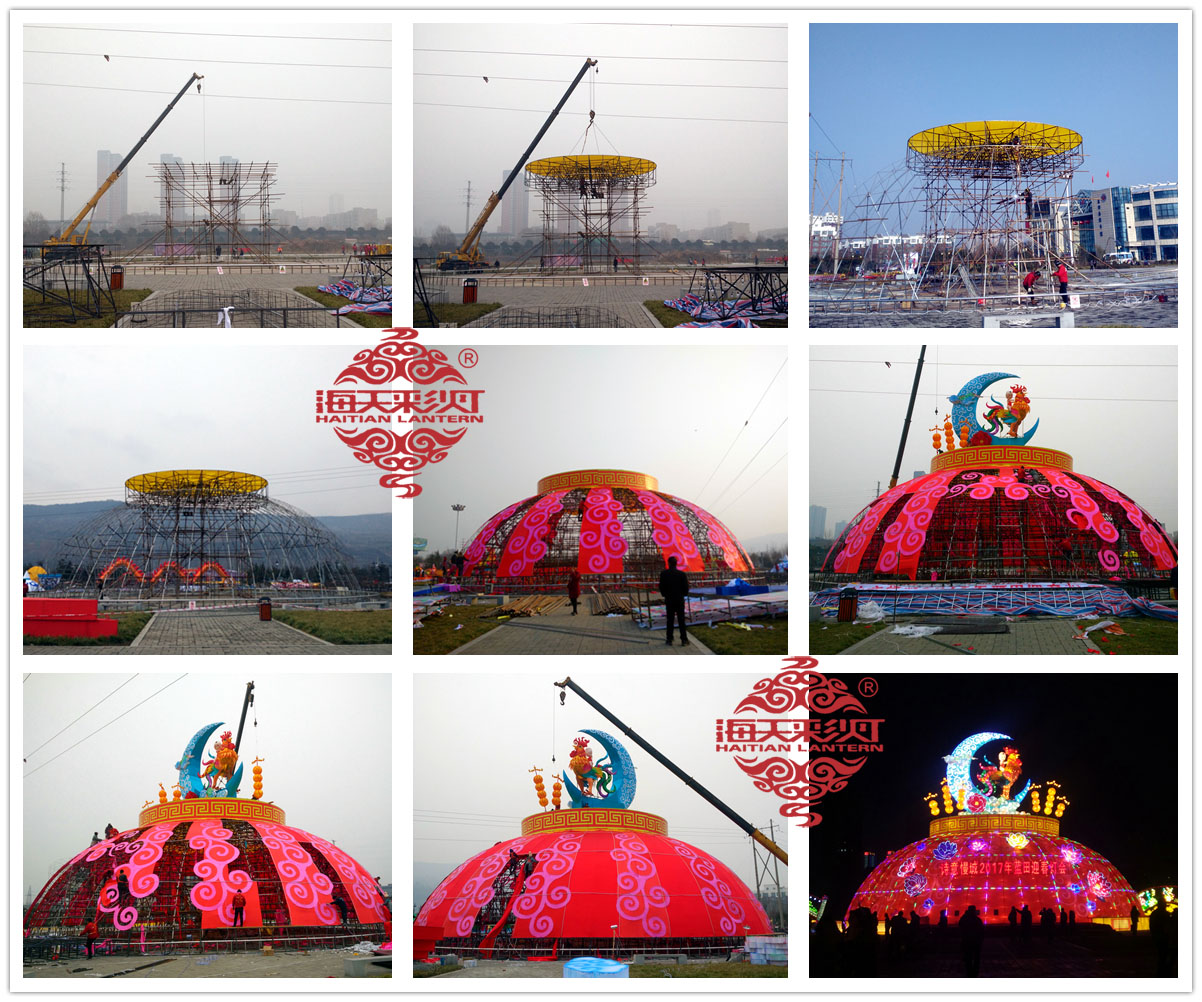 Komano, chifukwa koposa ntchito kunja nyali timayamba kupanga gawo ambiri a nyali mu fakitale ndiyeno kutumiza statt angapo asemble iwo pa malo (ena yaikulu kukula nyali adakali kupanga pa Palinso).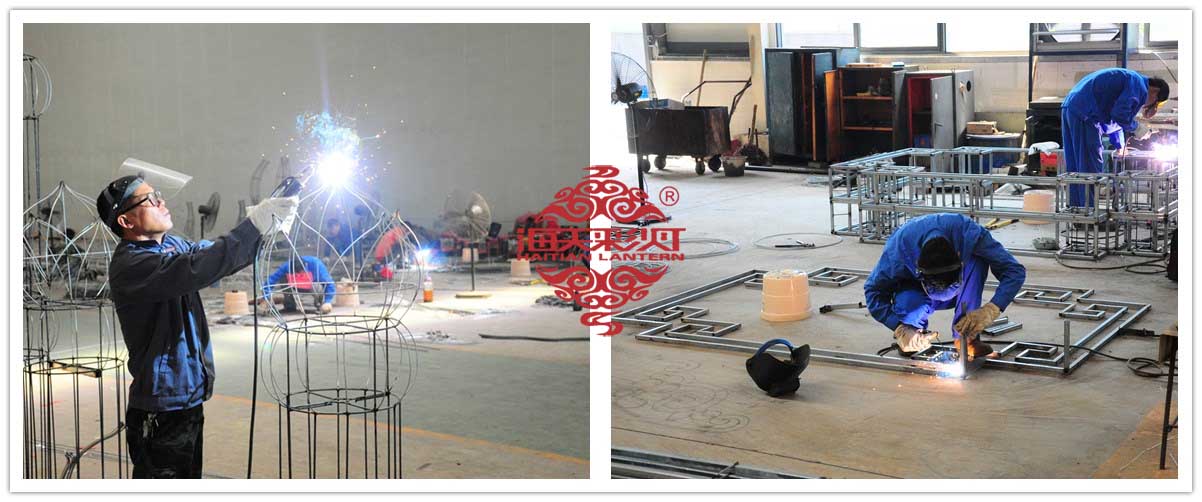 Shap akusonyeza Zitsulo kapangidwe ndi kuwotcherera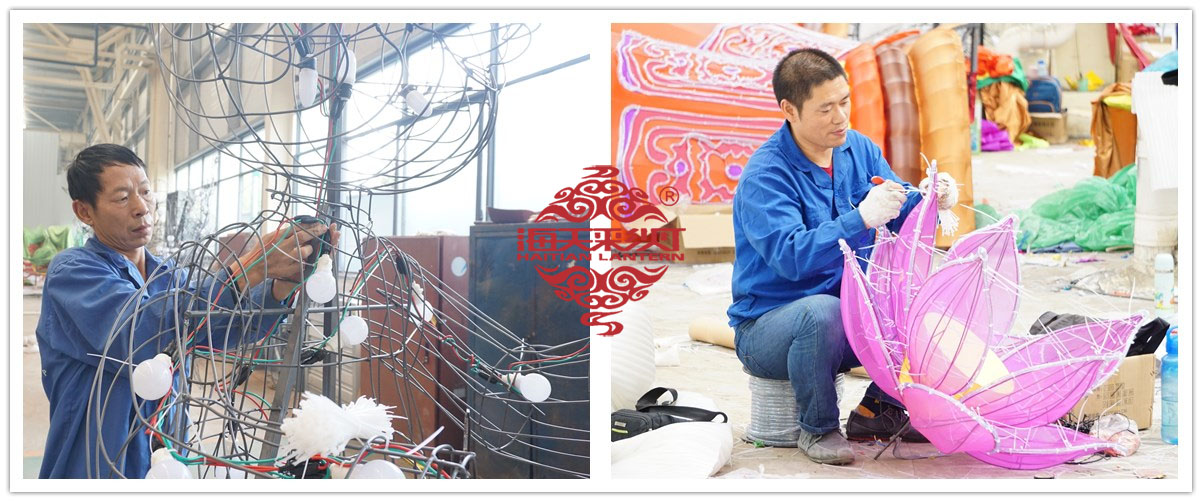 Bundle Engery Saving Lamp Inside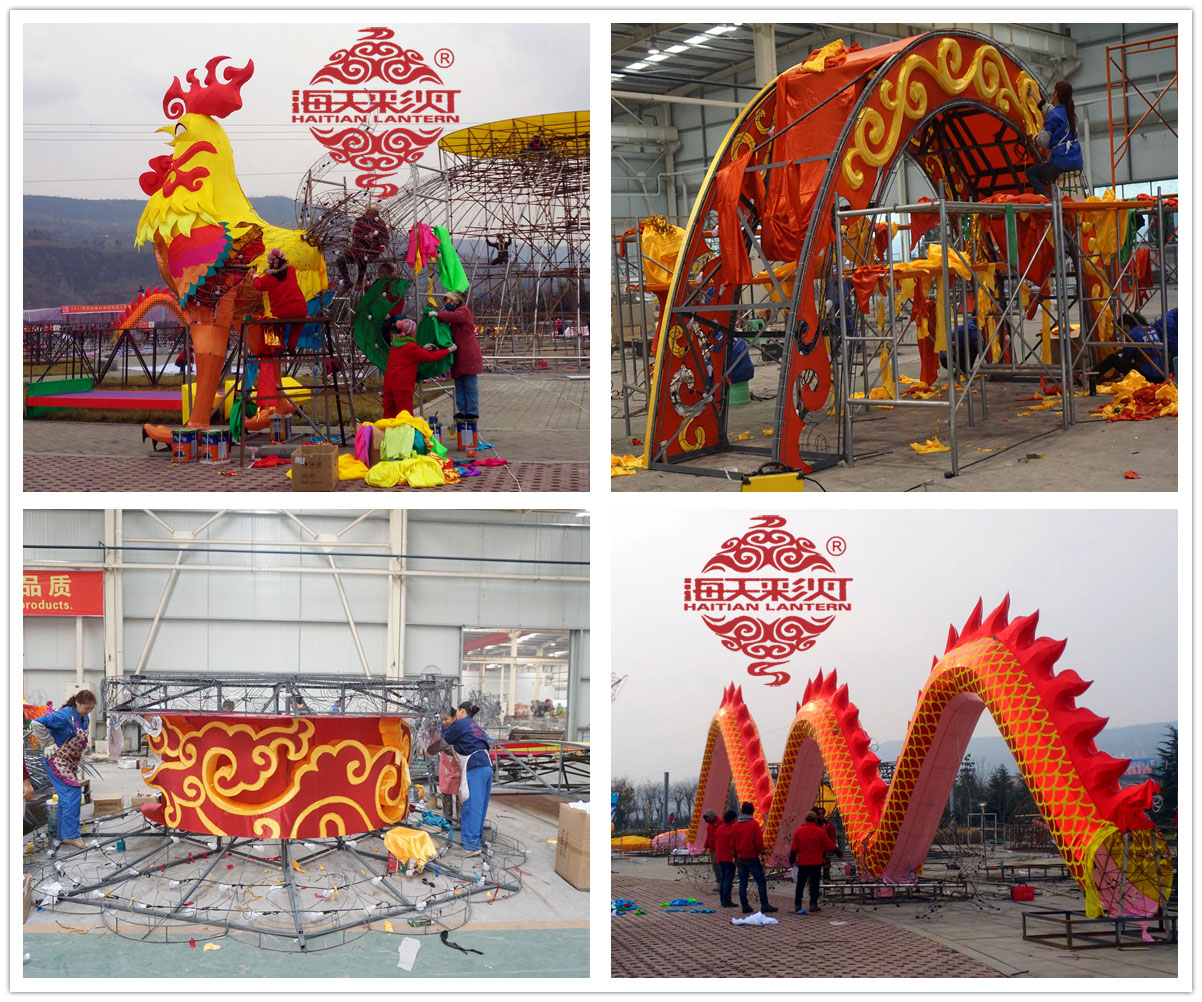 Glue Diverse Fabric on The Steel Structure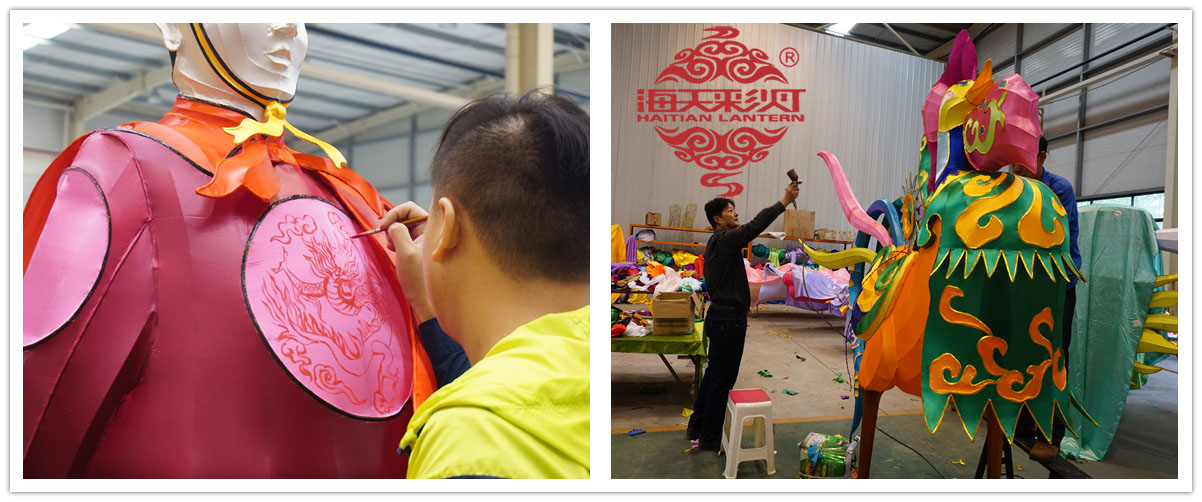 Handle with Details Before Loading
      kusonyezedwa nyali ndi amazipanga mwatsatanetsatane ndi intricately anamanga, ndi ena nyali lalikulu monga 20 mamita wamtali ndi mamita 100 m'litali. Izi zikondwerero zikuluzikulu kusunga lodalirika awo ndi kujambula avareji alendo 150,000 200,000 a mibadwo yonse pa nzika zawo.
Video a nyali Festival