Lantern Festival feires på den 15. dagen i den første kinesiske månemåneden, og tradisjonelt ender kinesisk nyttår period.During kinesisk nyttår, familier går ut for å se på de vakre lykter og lys ornamenter, laget av kinesiske håndverkere. Hvert lys objekt forteller en legende, eller symboliserer en gammel kinesisk folktale.In tillegg til opplyste dekorasjoner, show, forestillinger, mat, drikke og aktiviteter for barn er ofte tilbys, snu noen besøk til en uforglemmelig opplevelse.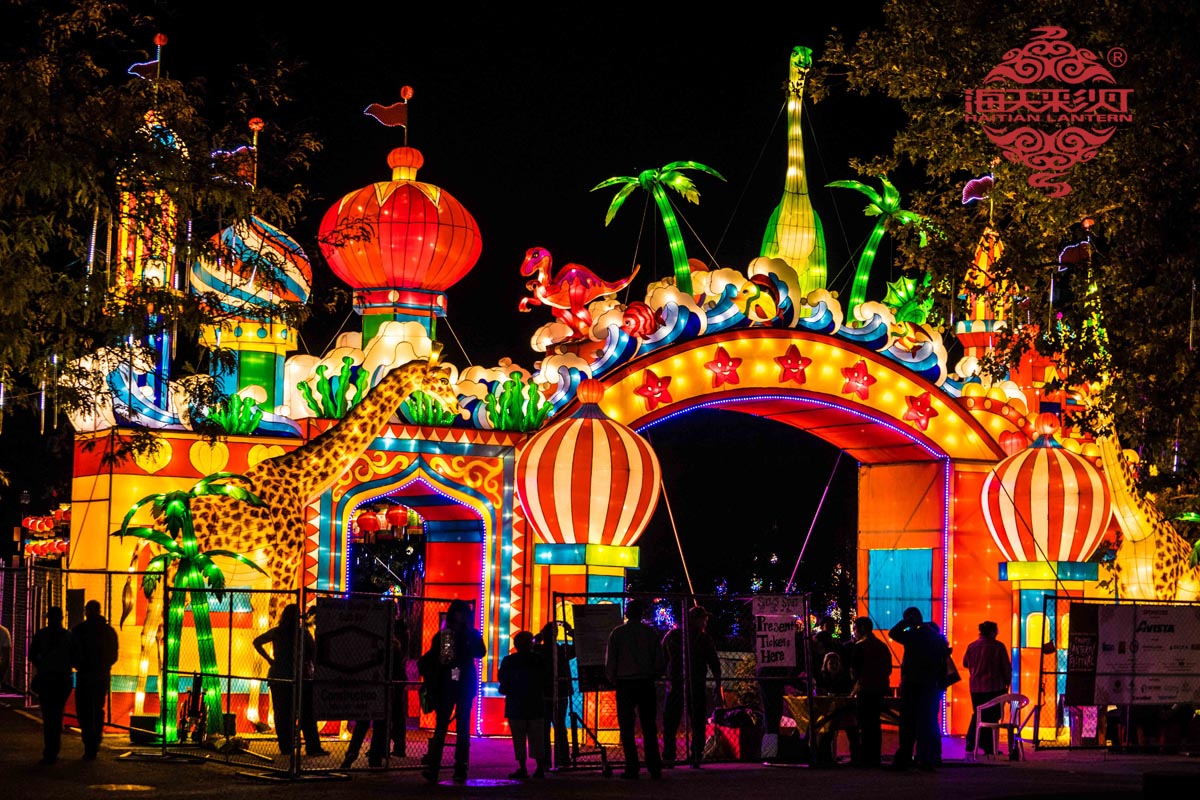 Og nå  lantern festival ikke bare holde i Kina, men utstilt i Storbritannia, USA, Canda, Singapore, Korea og så on.as en av Kinas tradisjonelle folke aktiviteter, er kjent for sin geniale design, fine produksjon som enrichs lokale lykten festivalen folks kulturliv, spre glede og styrke familiegjenforening og bygge opp positive holdning til life.the lantern festival  er en utmerket måte å utdype kulturell utveksling mellom ohter land og Kina, styrke vennskap mellom mennesker i begge land.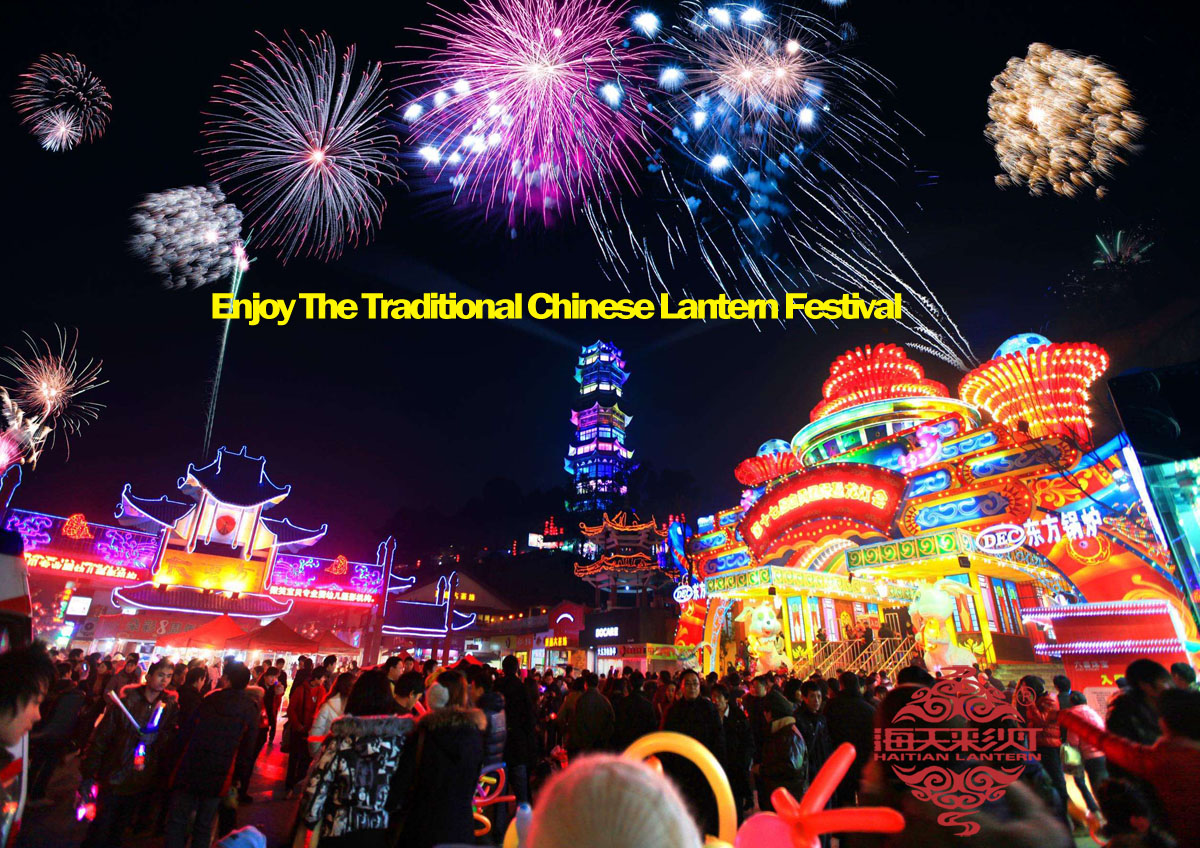 Magnificent lantern displays are built on-site by our artisans normally, using a variety of materials including silk and chinaware. All of our lanterns are then illuminated by environmentally-friendly and cost-effective LED lights. The famous pagoda is made of thousands of ceramic plates, spoons, saucers and cups knotted together by hand – always a visitor favorite.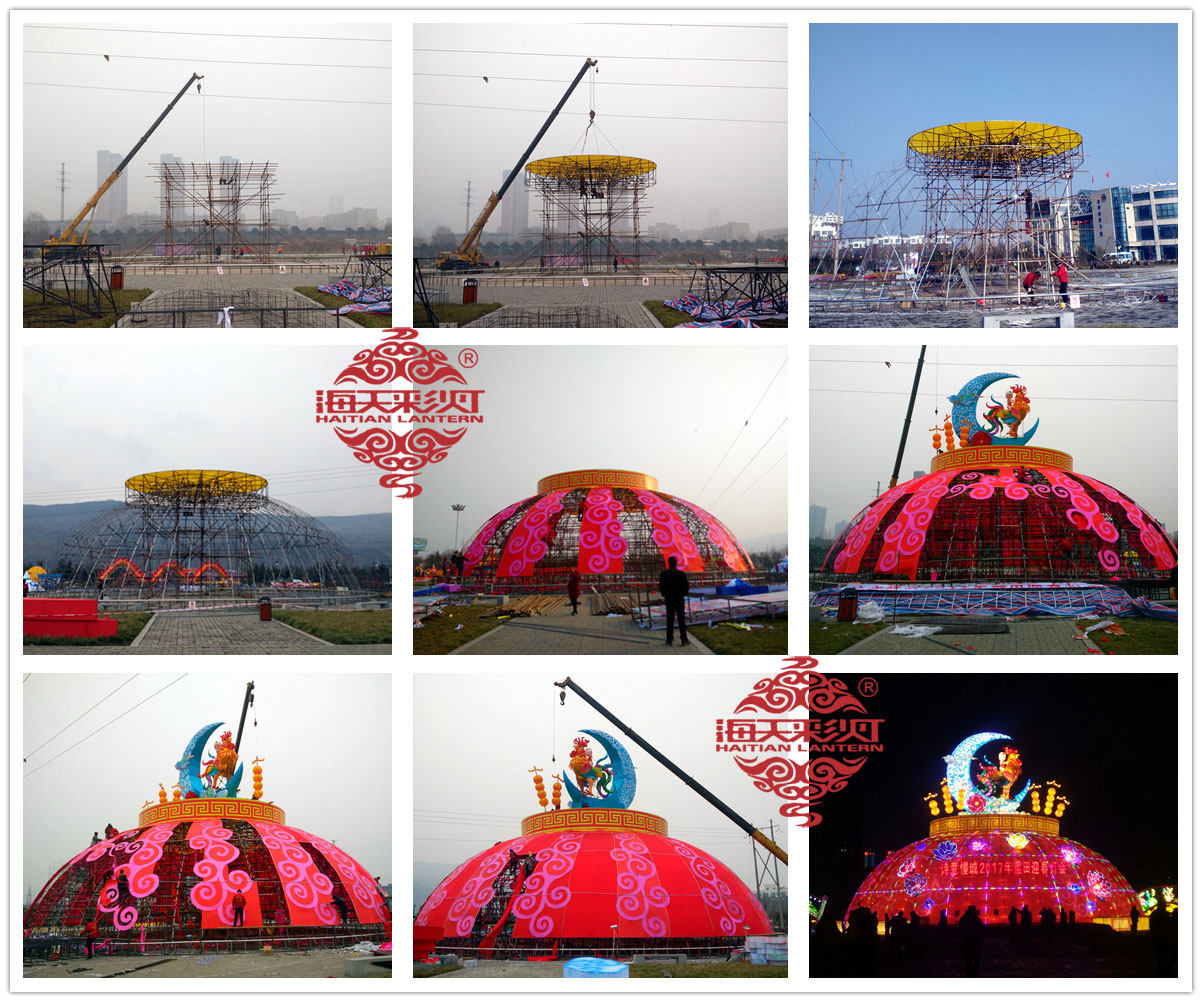 På den annen side, på grunn av flere og flere utenlandske lanterne prosjekter, begynner vi å produsere meste av lanterner i vår fabrikk og deretter sende noen statt å asemble dem på stedet (noen enorme størrelse lanterner er fortsatt produsere på området også).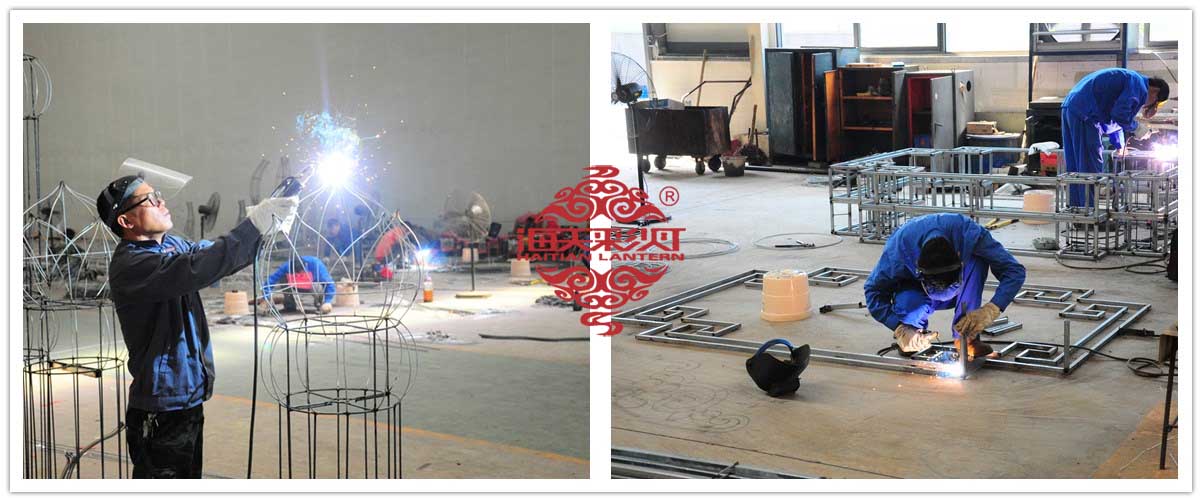 Shap Omtrentlig stålkonstruksjon av Welding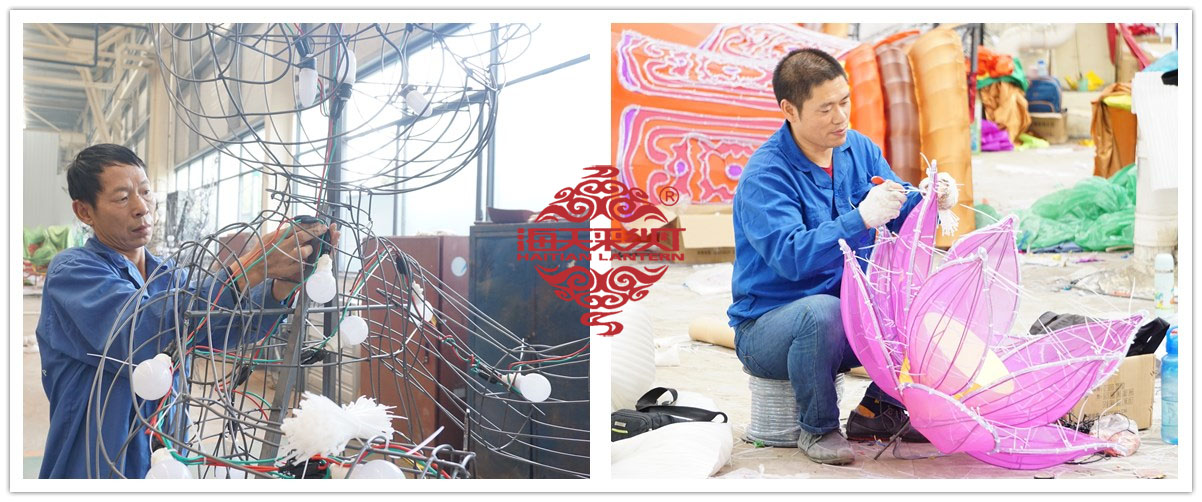 Bundle Engery Saving Lamp Inside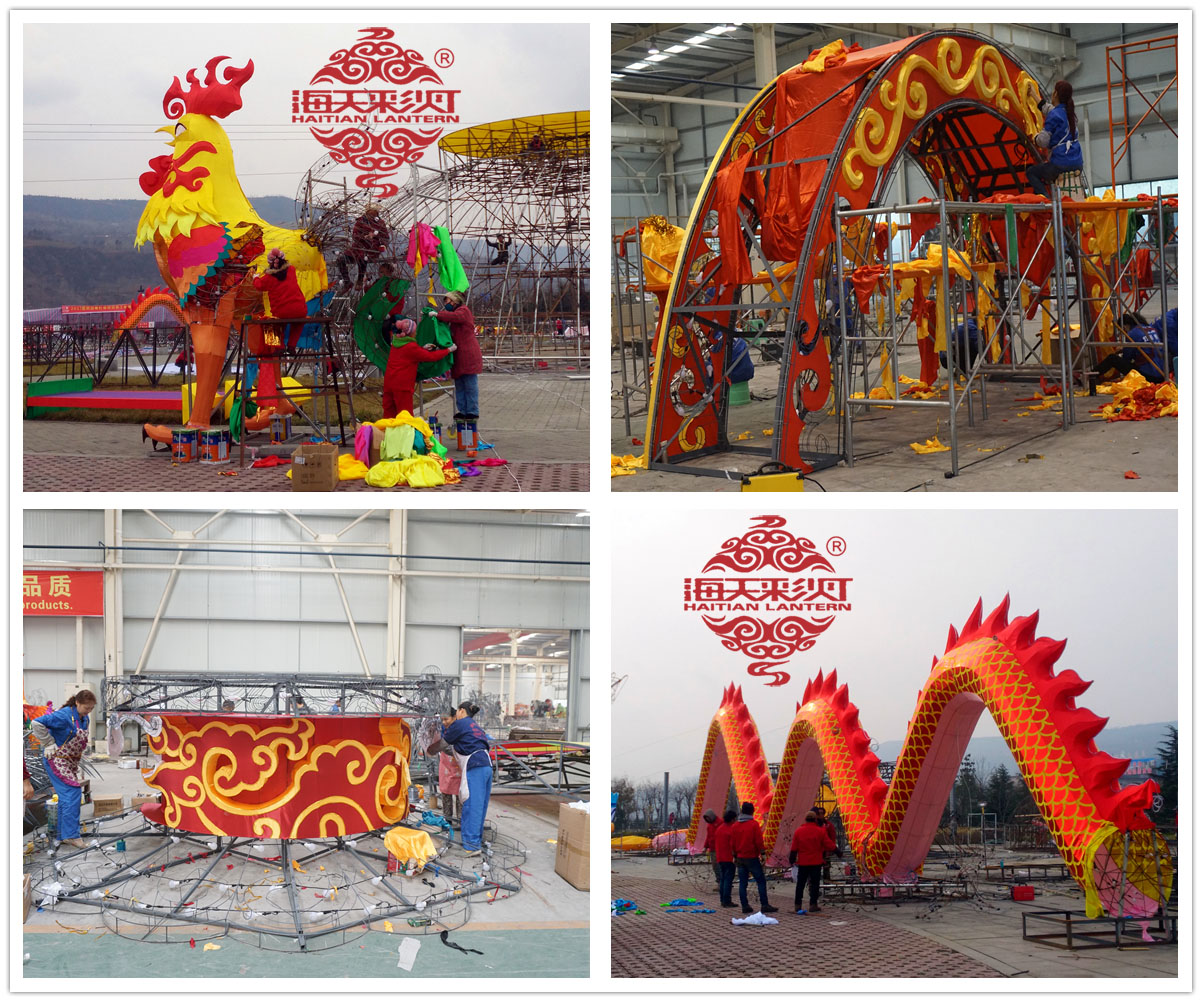 Glue Diverse Fabric on The Steel Structure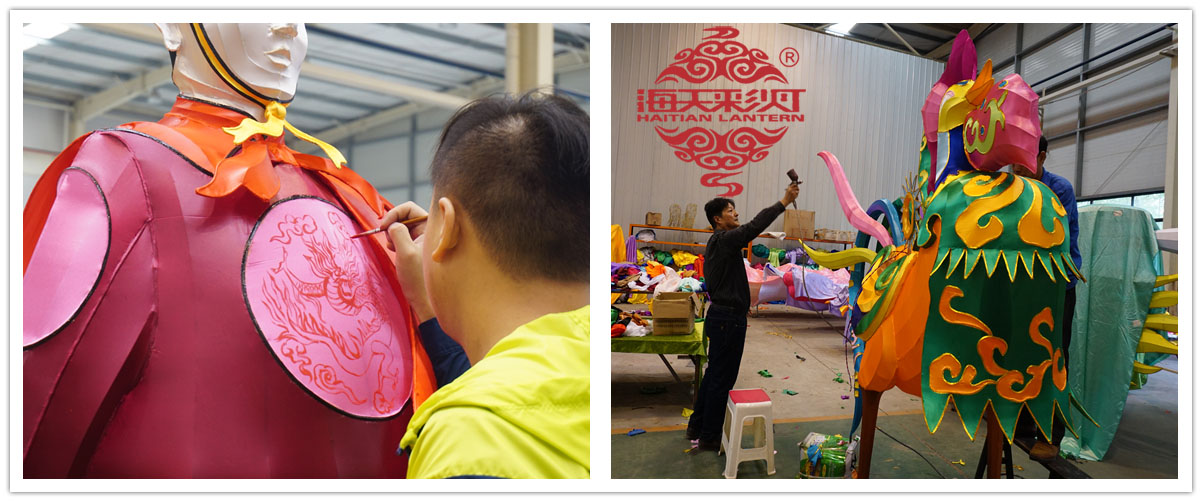 Handle with Details Before Loading
      Lanterne skjermer er utrolig detaljert og intrikat konstruert, med noen lanterner så stor som 20 meter høy og 100 meter i lengde. Disse store festivaler beholde sin autentisitet og tegne et gjennomsnitt på 150 000 til 200 000 besøkende i alle aldre under bosted.
Video av Lantern Festival