The Lantern Festival also referred as the "Ye You(Night Walk)" event in China which was originally designed to coexist with nature and minimize impact on the surrounding environment is celebrated on the 15th day of the first Chinese lunar month, and traditionally ends at the Chinese New Year period.During Chinese New Year, families go out to watch the beautiful lanterns and light ornaments, crafted by Chinese artisans. Each light object tells a legend, or symbolizes an ancient Chinese folktale.In addition to illuminated decorations, shows, performances, food, drinks and children's activities are frequently offered, turning any visit into an unforgettable experience.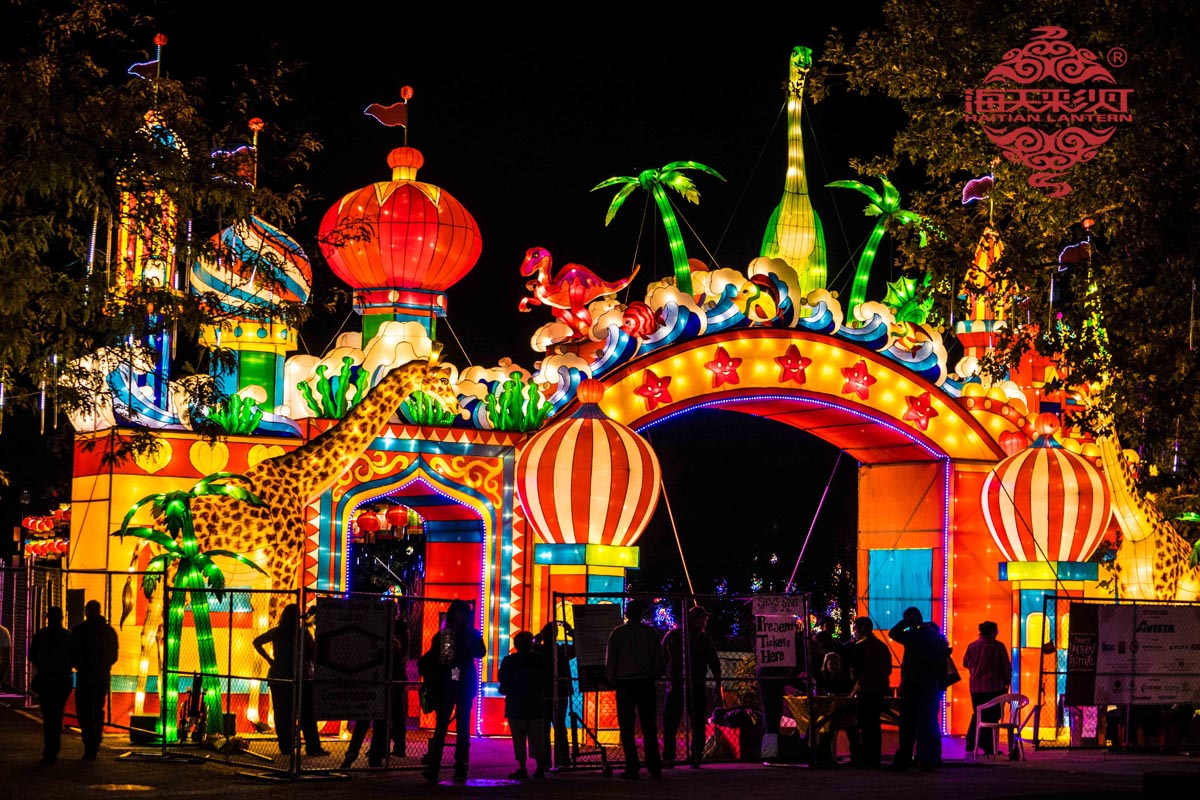 A teraz  lampáš festival nie sa len držať v Číne, ale vystavoval vo Veľkej Británii, USA, Canda, Singapur, Južná Kórea a tak on.as jedného z čínskych ľudových činnostiach lampáš festival je známy pre svoju dômyselnú konštrukciu, jemné výrobné ktorá enrichs local kultúrneho života ľudí, šírenie šťastie a posilniť rodinné stretnutia a budovať pozitívny vzťah k life.The lucerny festival  is an excellent way to deepen the cultural exchanges between other countries and China, strengthen the friendship among the people in both countries.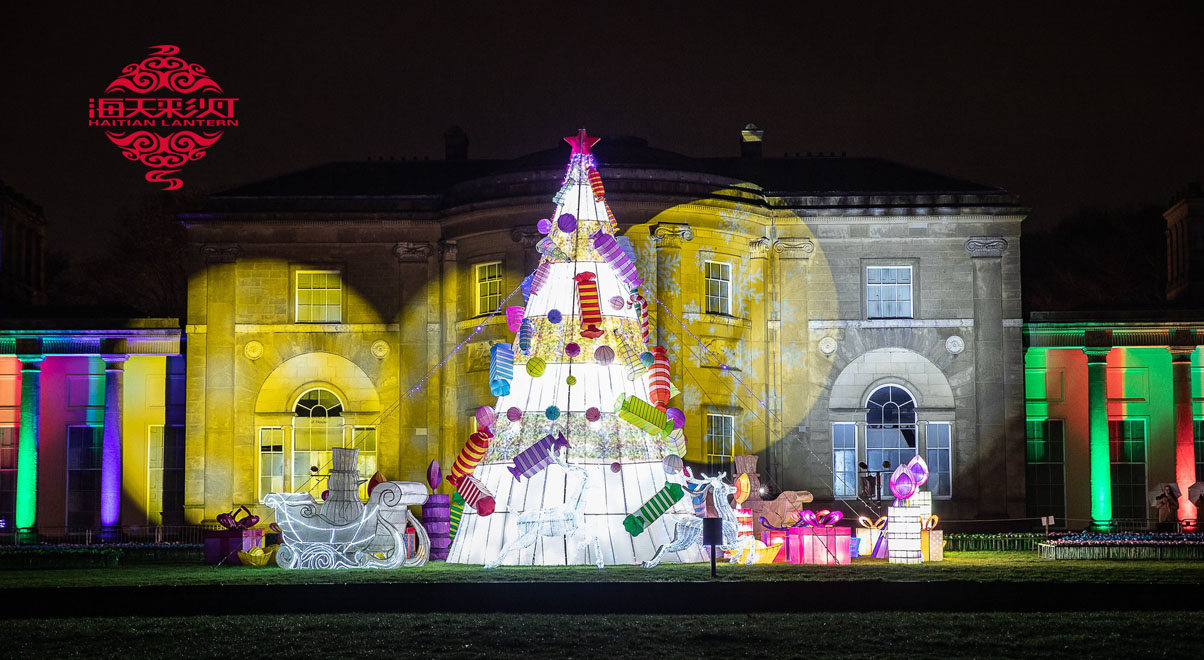 Magnificent lantern displays are built on-site by our artisans normally, using a variety of materials including silk and chinaware. All of our lanterns are then illuminated by environmentally-friendly and cost-effective LED lights. The famous pagoda is made of thousands of ceramic plates, spoons, saucers and cups knotted together by hand – always a visitor favorite.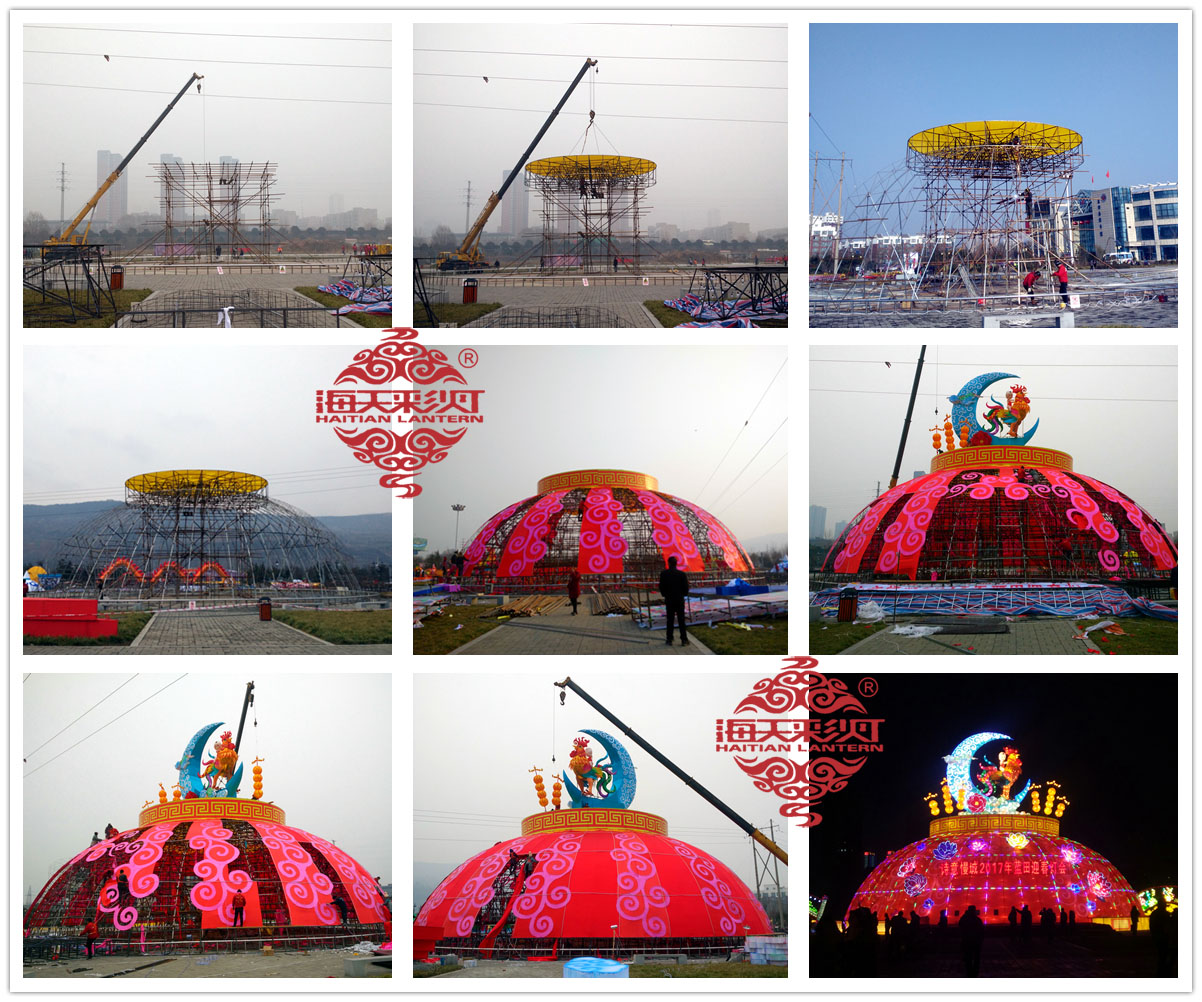 Na druhú stranu, pretože stále viac a viac zámoria lampášom projektov, začneme vyrábať väčšia časť lucerien v našej továrni a potom poslať niekoľko statt im asemble na mieste (niektorí lucerny veľké rozmery sú stále vyrábať priamo na mieste tiež).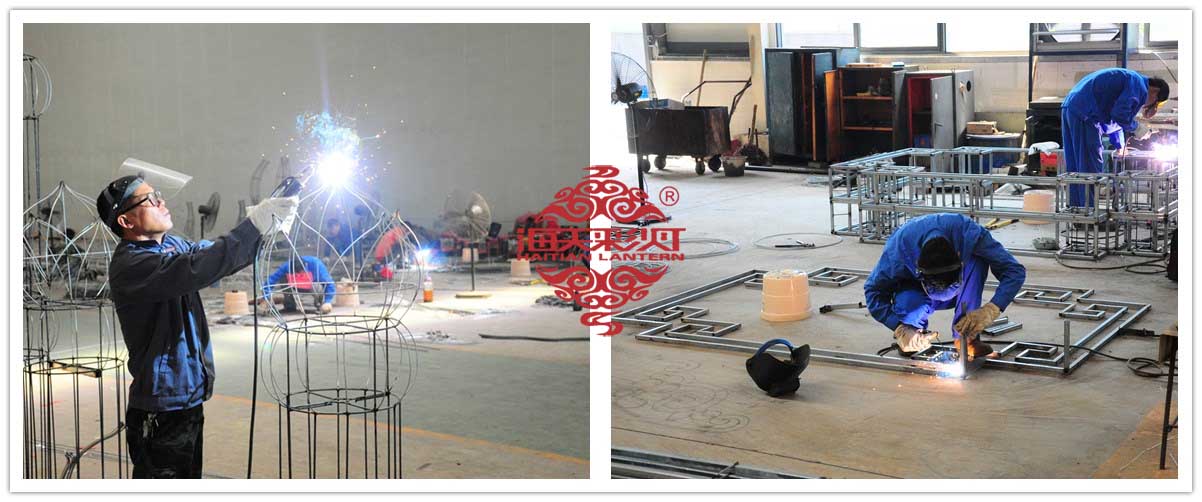 Shape Orientačné oceľových konštrukcií zváraním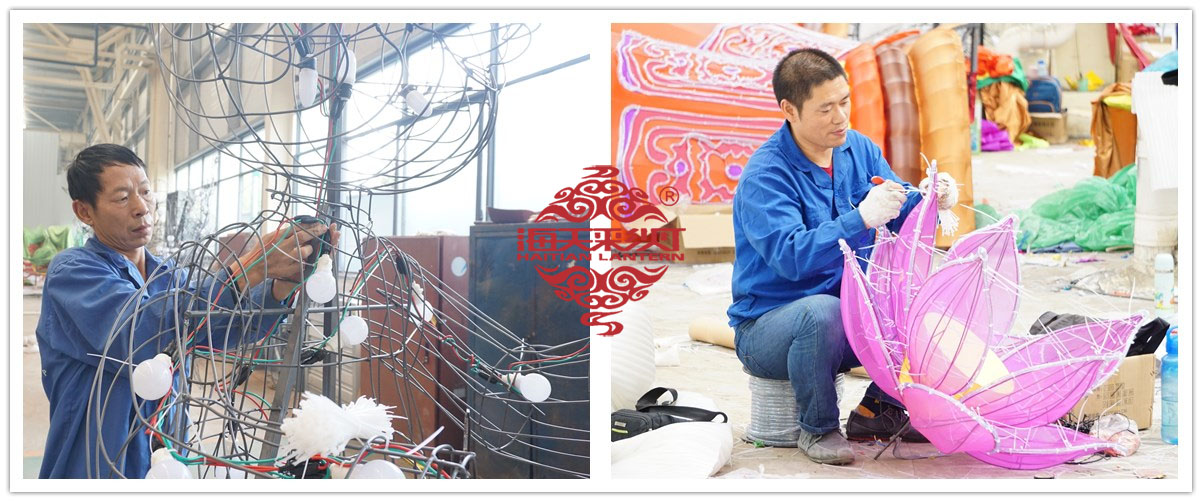 Bundle Engery Saving Lamp Inside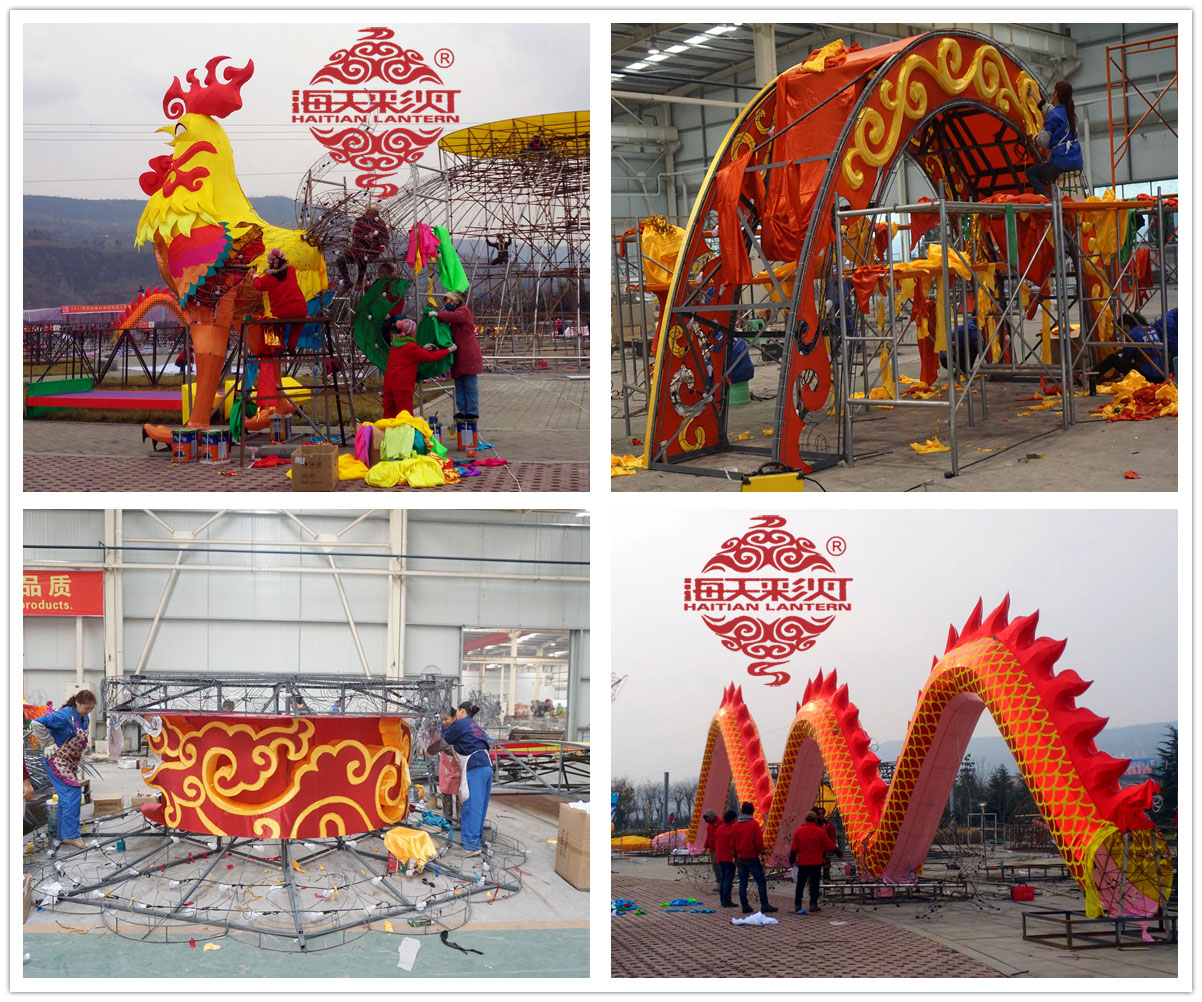 Glue Diverse Fabric on The Steel Structure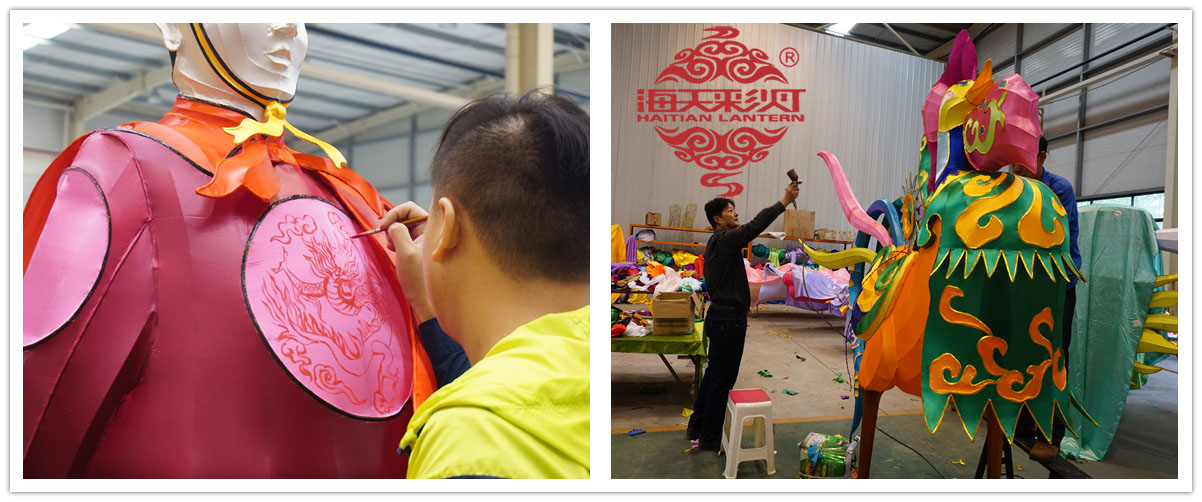 Handle with Details Before Loading
      Lucerna displeja sú neuveriteľne detailné a zložito konštruovaný, s niektorými lucerny ako veľký ako 20 metrov vysoký a 100 metrov na dĺžku. Tieto rozsiahle festivaly udržiavať ich pravosť a čerpať v priemere o 150.000 až 200.000 návštevníkov všetkých vekových kategórií počas ich pobytu.
Video z Lantern festivalu