The Lantern Festival also referred as the "Ye You(Night Walk)" event in China which was originally designed to coexist with nature and minimize impact on the surrounding environment is celebrated on the 15th day of the first Chinese lunar month, and traditionally ends at the Chinese New Year period.During Chinese New Year, families go out to watch the beautiful lanterns and light ornaments, crafted by Chinese artisans. Each light object tells a legend, or symbolizes an ancient Chinese folktale.In addition to illuminated decorations, shows, performances, food, drinks and children's activities are frequently offered, turning any visit into an unforgettable experience.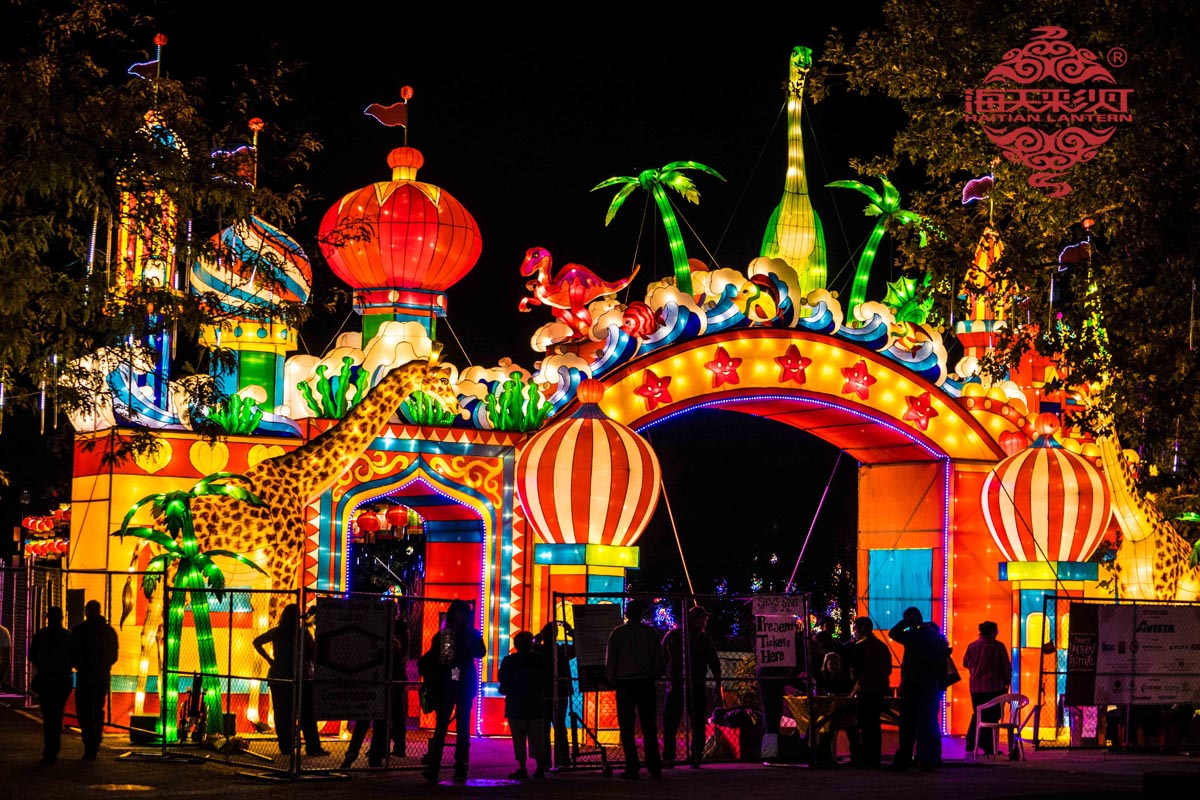 A teraz  nie Latarnia festiwalu są tylko trzymać w Chinach, ale wystawiony w Wielkiej Brytanii, USA, Canda, Singapurze, Korei i tak on.as jednym z tradycyjnych zajęć ludowych Chin, festiwal latarnia słynie pomysłowej konstrukcji, dobrze wytwórczego, który wzbogacaja lokalny życie kulturalne ludzi, rozłożone szczęścia i wzmacniać zjazd rodzinny i budować pozytywne nastawienie do life.The latarni festiwalu  is an excellent way to deepen the cultural exchanges between other countries and China, strengthen the friendship among the people in both countries.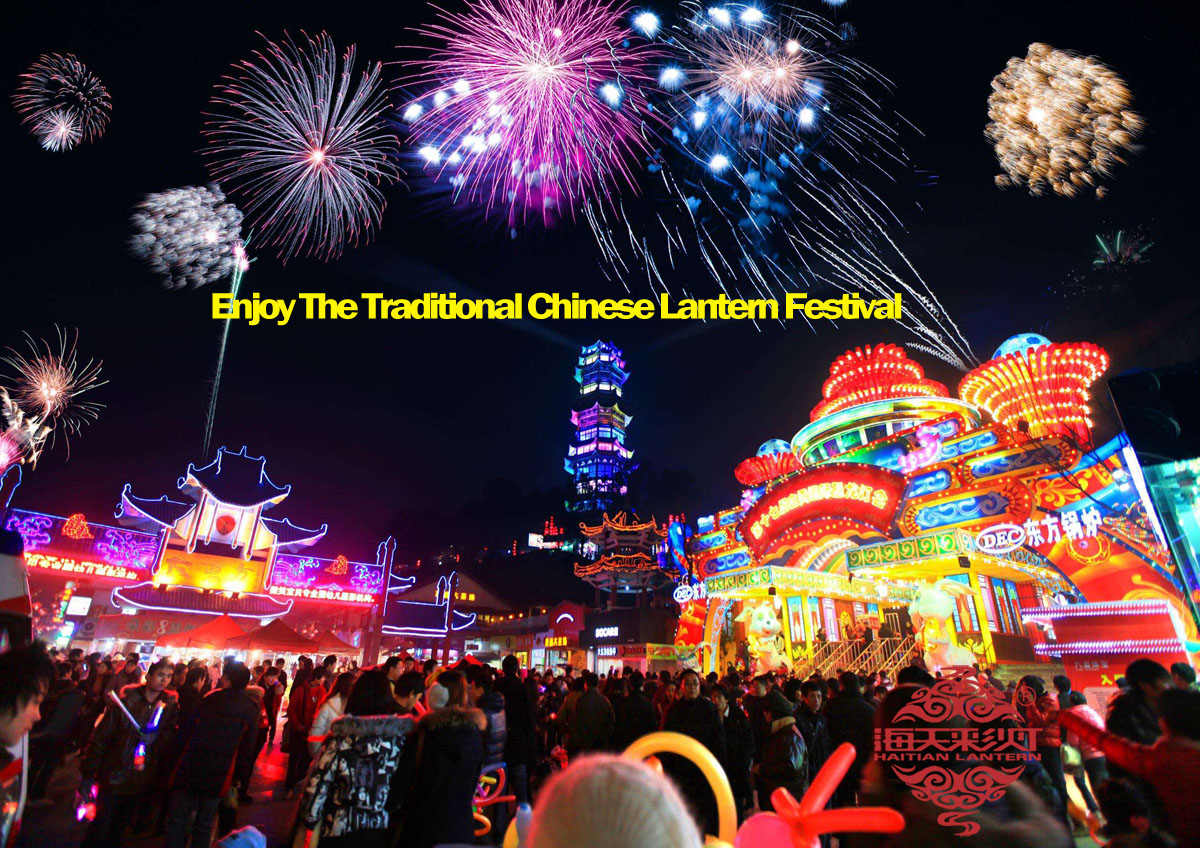 Magnificent lantern displays are built on-site by our artisans normally, using a variety of materials including silk and chinaware. All of our lanterns are then illuminated by environmentally-friendly and cost-effective LED lights. The famous pagoda is made of thousands of ceramic plates, spoons, saucers and cups knotted together by hand – always a visitor favorite.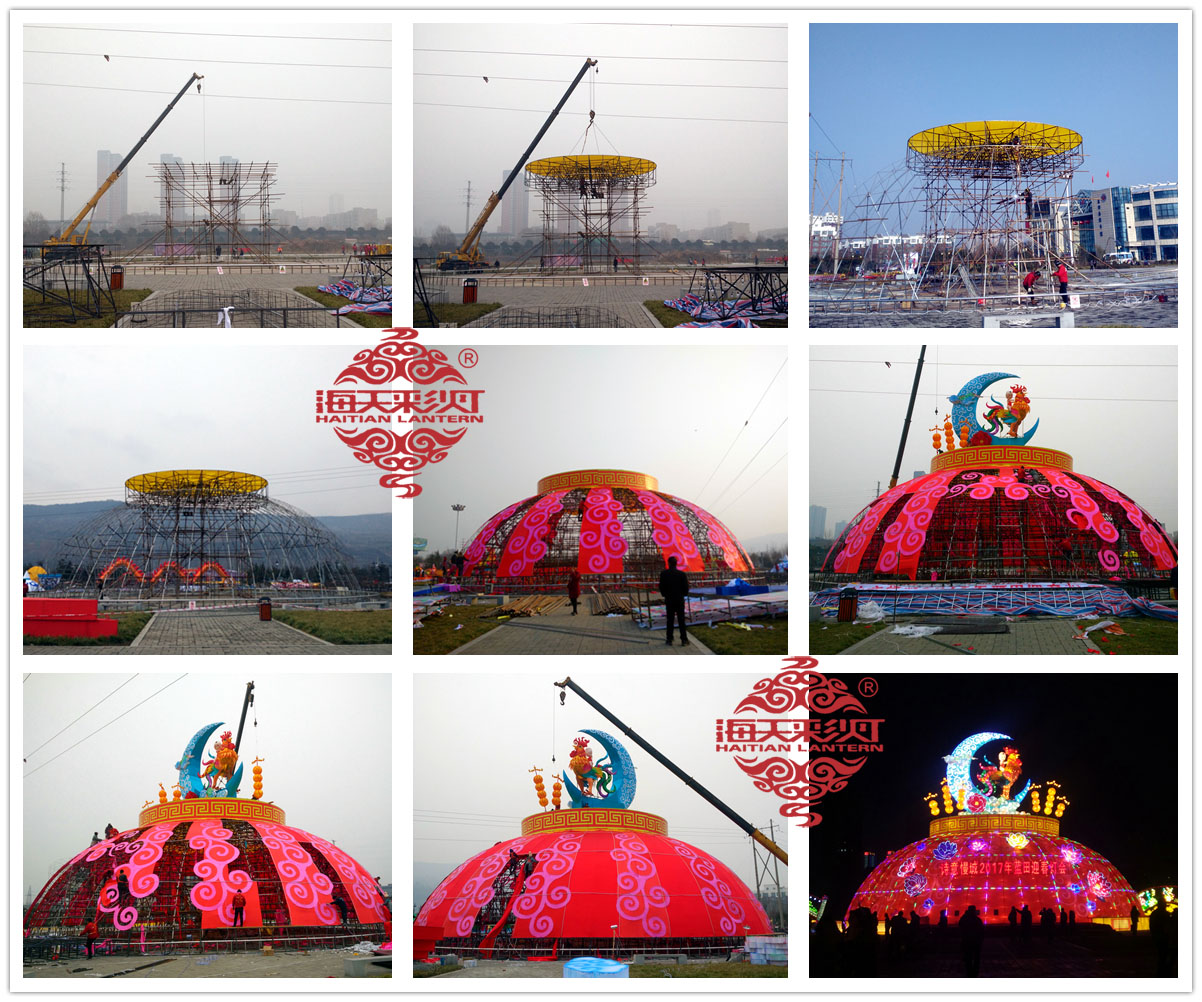 Z drugiej strony, z powodu coraz większej liczby projektów latarni zagranicznych, zaczynamy produkować większą część latarni w naszej fabryce, a następnie wysłać kilka Statt do asemble je na miejscu (niektóre latarnie ogromne rozmiary są nadal produkować na miejscu również).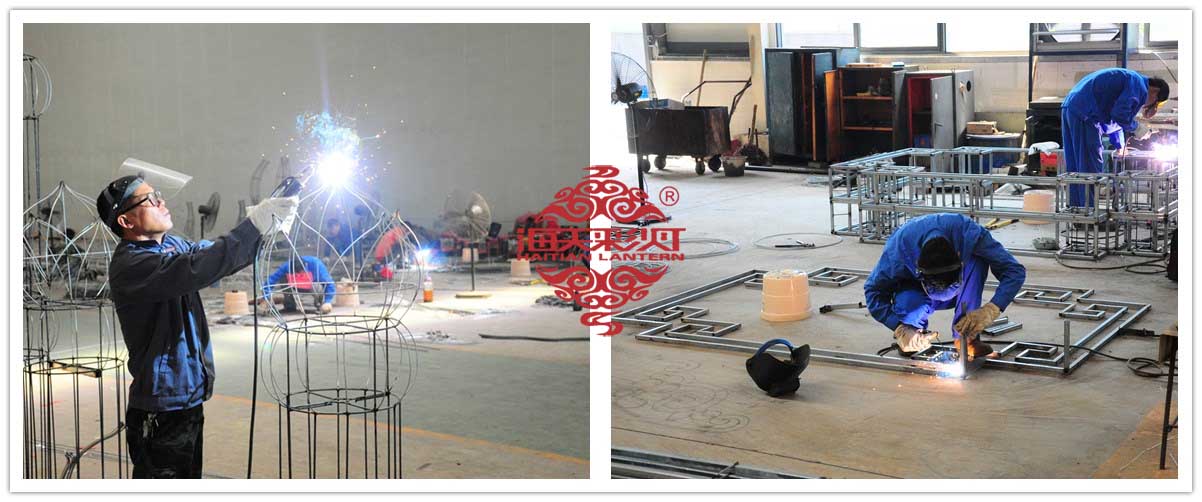 Shap Przybliżony Konstrukcje stalowe przez spawanie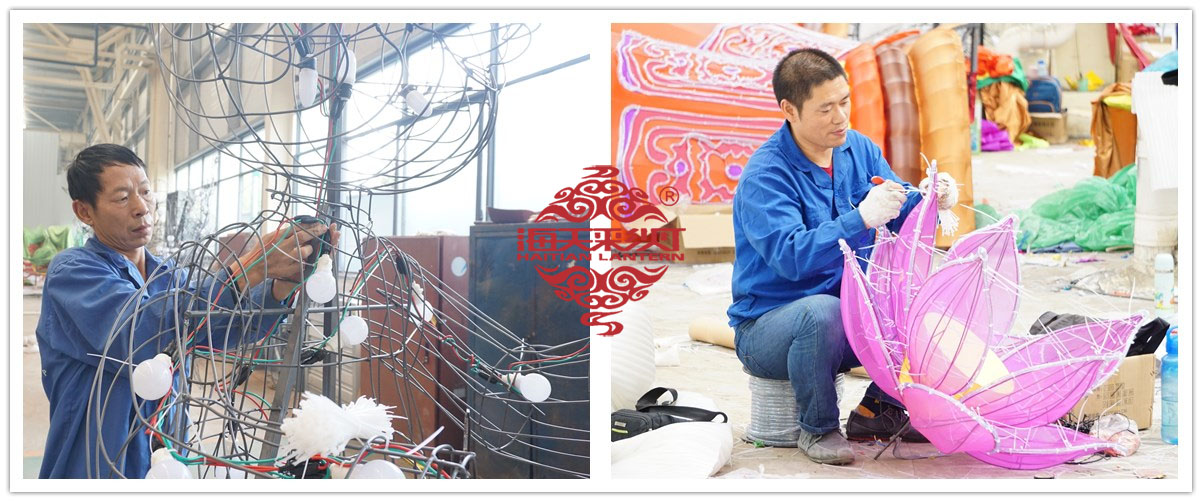 Bundle Engery Saving Lamp Inside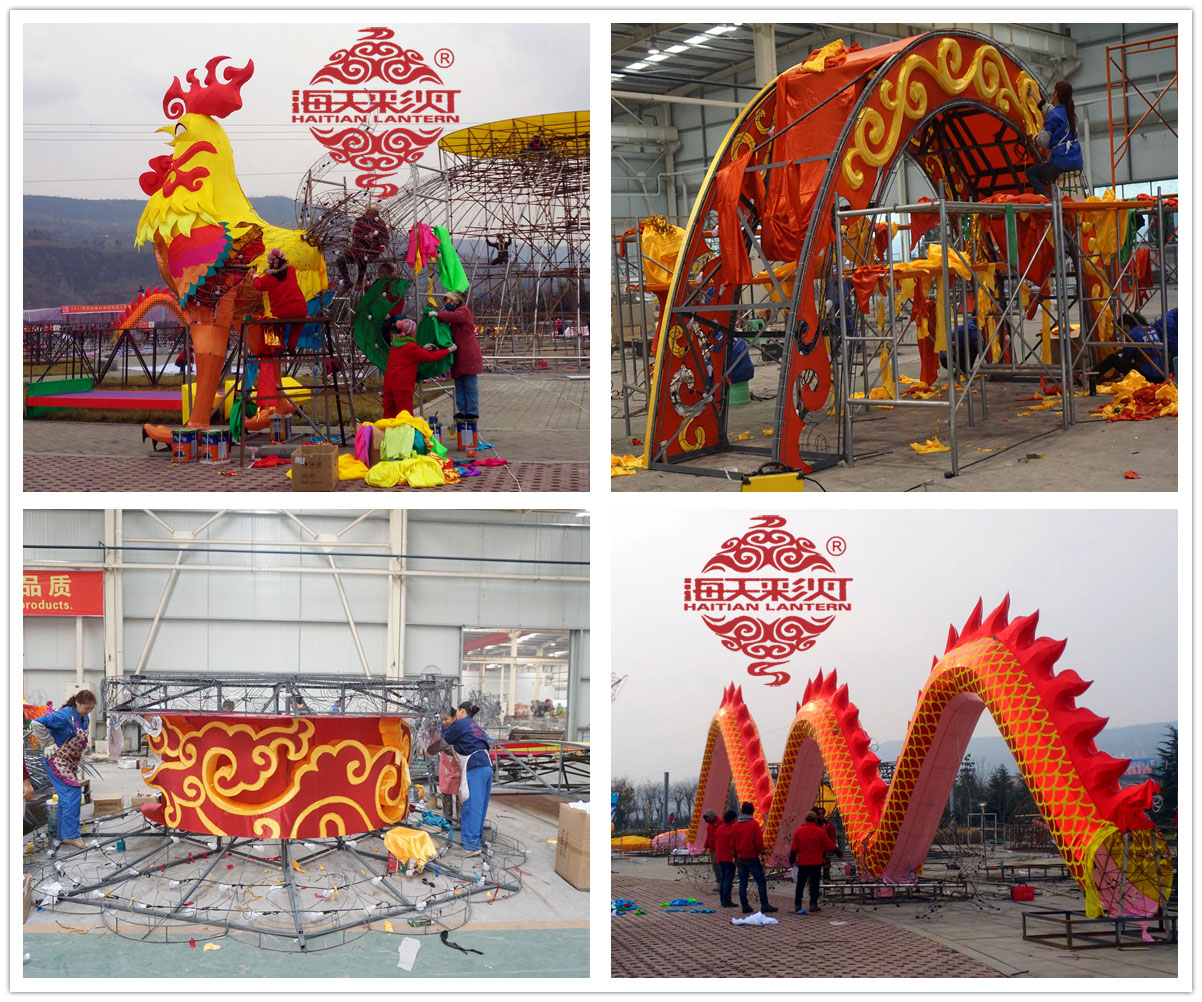 Glue Diverse Fabric on The Steel Structure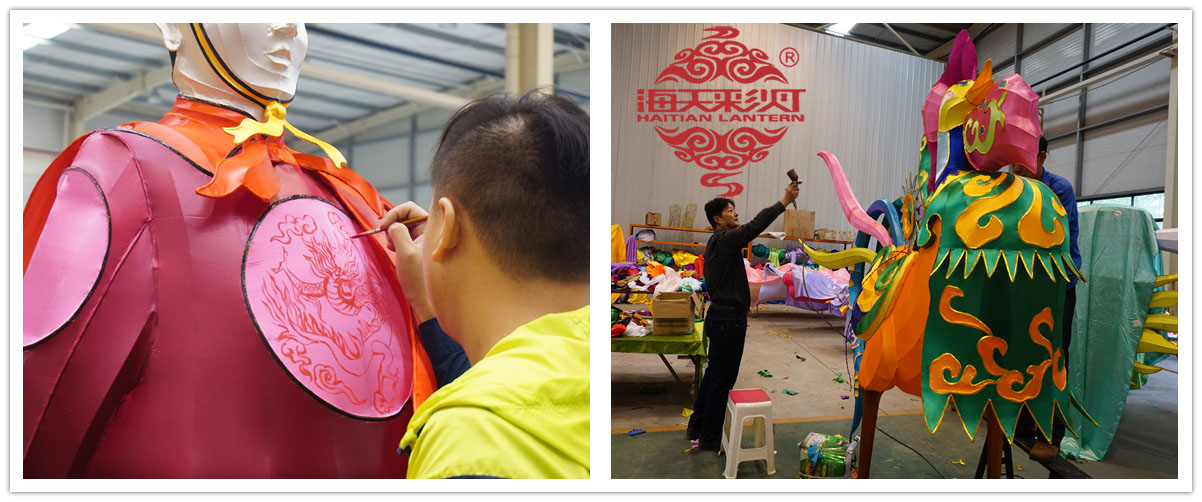 Handle with Details Before Loading
      latarnia wyświetlacze są niezwykle szczegółowe i misternie skonstruowany, niektóre latarnie tak duży, jak 20 metrów wysokości i 100 metrów długości. Te festiwale dużych zachować ich autentyczności i wyciągnąć średnio 150.000 do 200.000 osób w każdym wieku podczas ich zamieszkania.
Wideo Lantern Festival