The Lantern Festival also referred as the "Ye You(Night Walk)" event in China which was originally designed to coexist with nature and minimize impact on the surrounding environment is celebrated on the 15th day of the first Chinese lunar month, and traditionally ends at the Chinese New Year period.During Chinese New Year, families go out to watch the beautiful lanterns and light ornaments, crafted by Chinese artisans. Each light object tells a legend, or symbolizes an ancient Chinese folktale.In addition to illuminated decorations, shows, performances, food, drinks and children's activities are frequently offered, turning any visit into an unforgettable experience.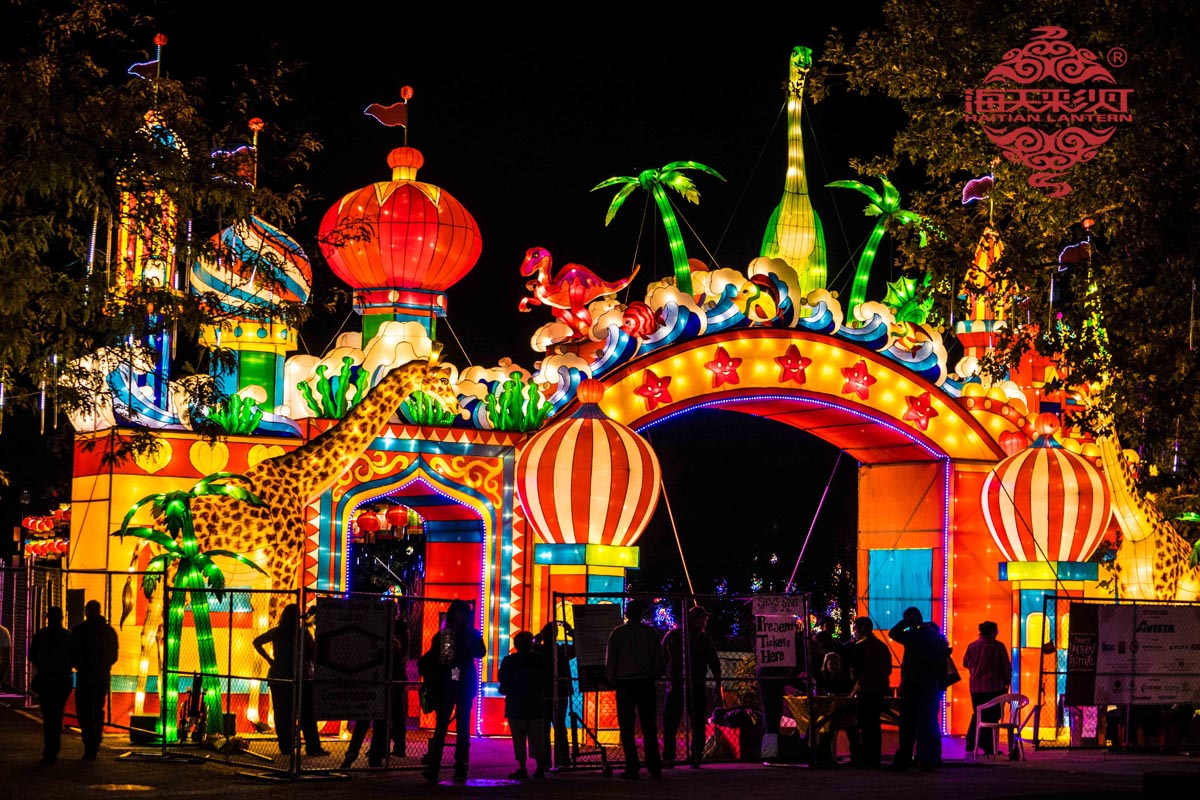 Und jetzt das  Laternenfest nicht ist nur in China halten , aber in UK, USA, Canda, Singapur, Korea und so on.as einen von Chinas traditionellen Volk Aktivitäten zeigt, ist das Laternenfest berühmt für seine geniale Konstruktion, feine Fertigung , die lokal bereichert Menschen das kulturelle Leben, das Glück verbreiten und Familienzusammenführung zu stärken und eine positive Einstellung zu life.The Laternenfest aufzubauen  is an excellent way to deepen the cultural exchanges between other countries and China, strengthen the friendship among the people in both countries.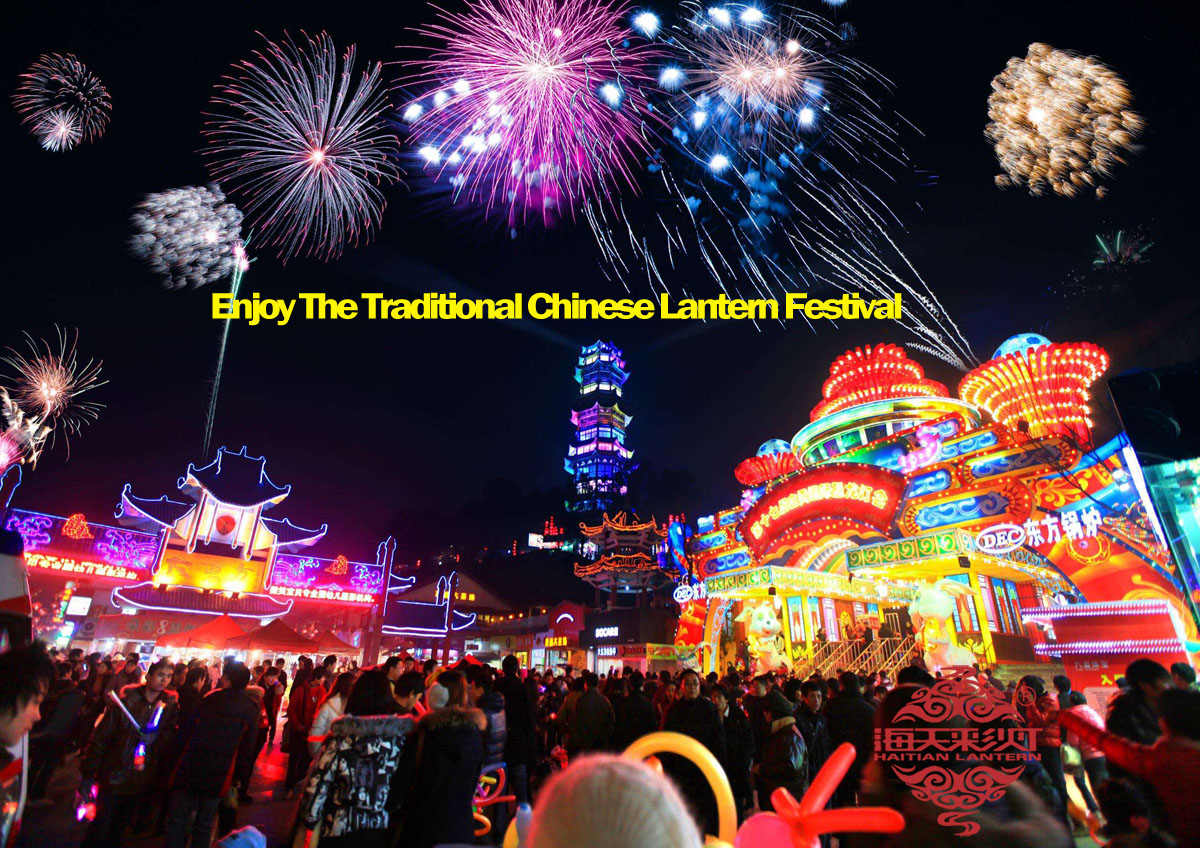 Magnificent Laterne Displays wird in der Regel vor Ort von unseren Handwerkern gebaut, eine Vielzahl von Materialien wie Seide und Porzellan verwendet. Alle unsere Laternen werden dann durch umweltfreundliche und kosteneffiziente LED-Leuchten beleuchtet. Die berühmte Pagode ist aus Tausenden von keramischen Platten, Löffel, Untertassen und Tassen verknotet von Hand - immer ein Besucher Favorit.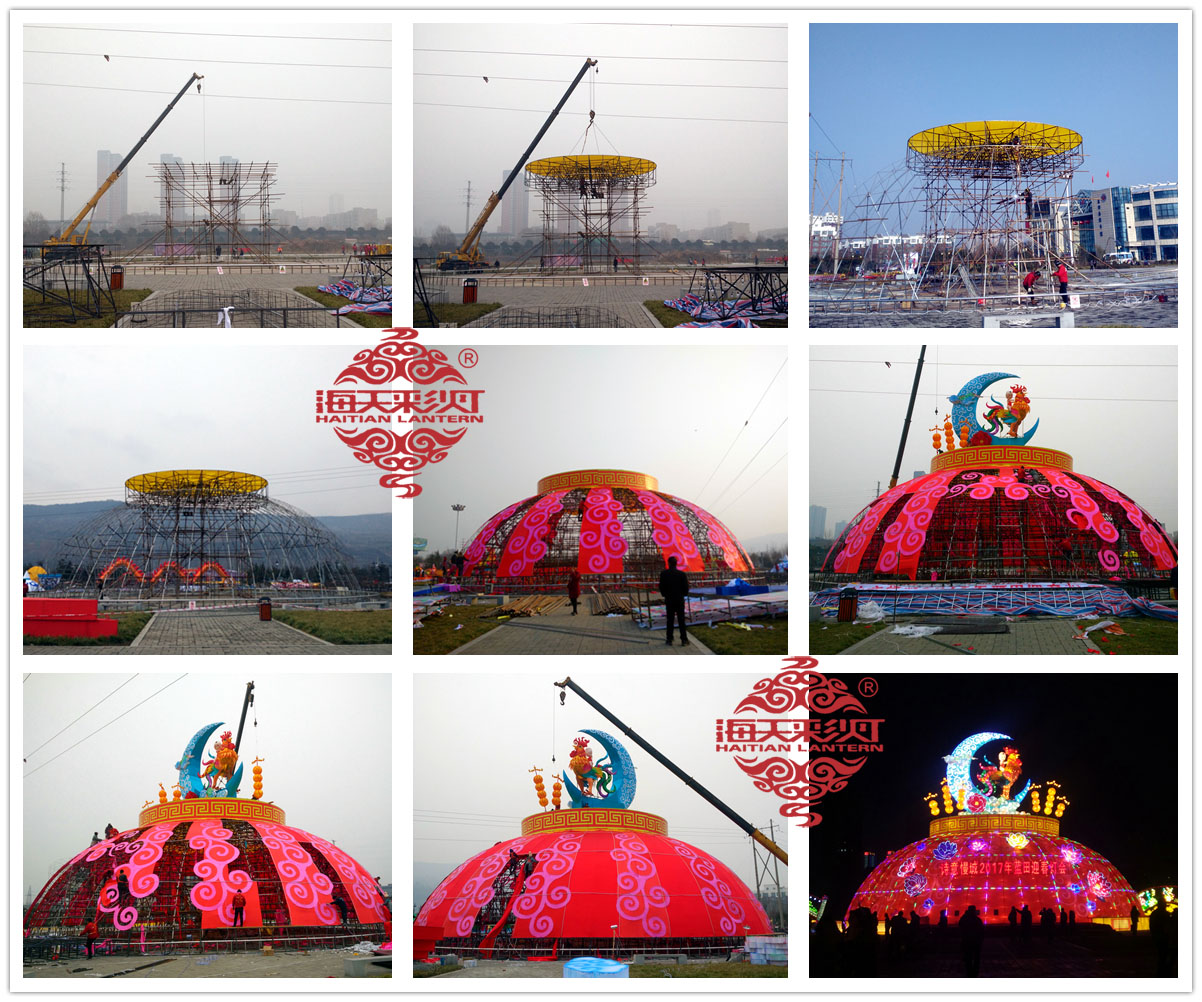 Auf der anderen Seite, weil mehr und mehr in Übersee Laterne Projekten beginnen wir meist von Laternen in unserer Fabrik in der Herstellung und dann wenige leihen senden sie vor Ort (einige große Größe Laternen noch vor Ort produzieren auch) asemble.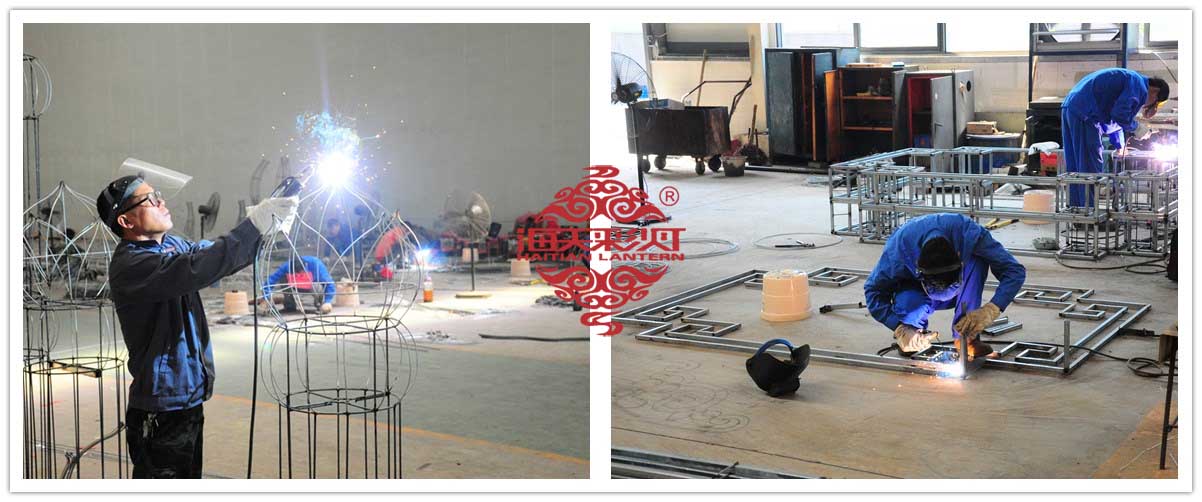 Shap Ungefähre Stahlkonstruktion durch Schweißen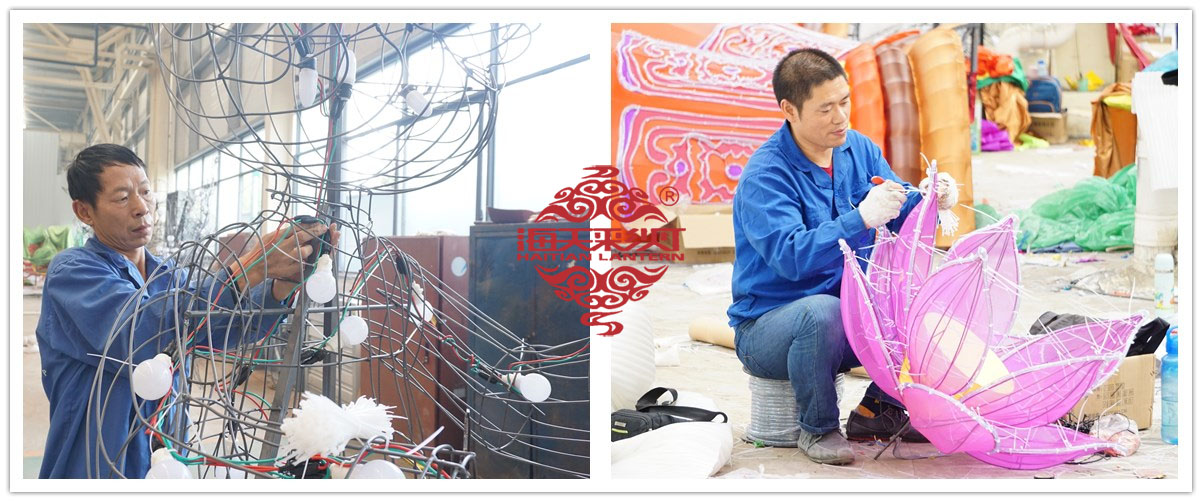 Bundle Engery Saving Lamp Inside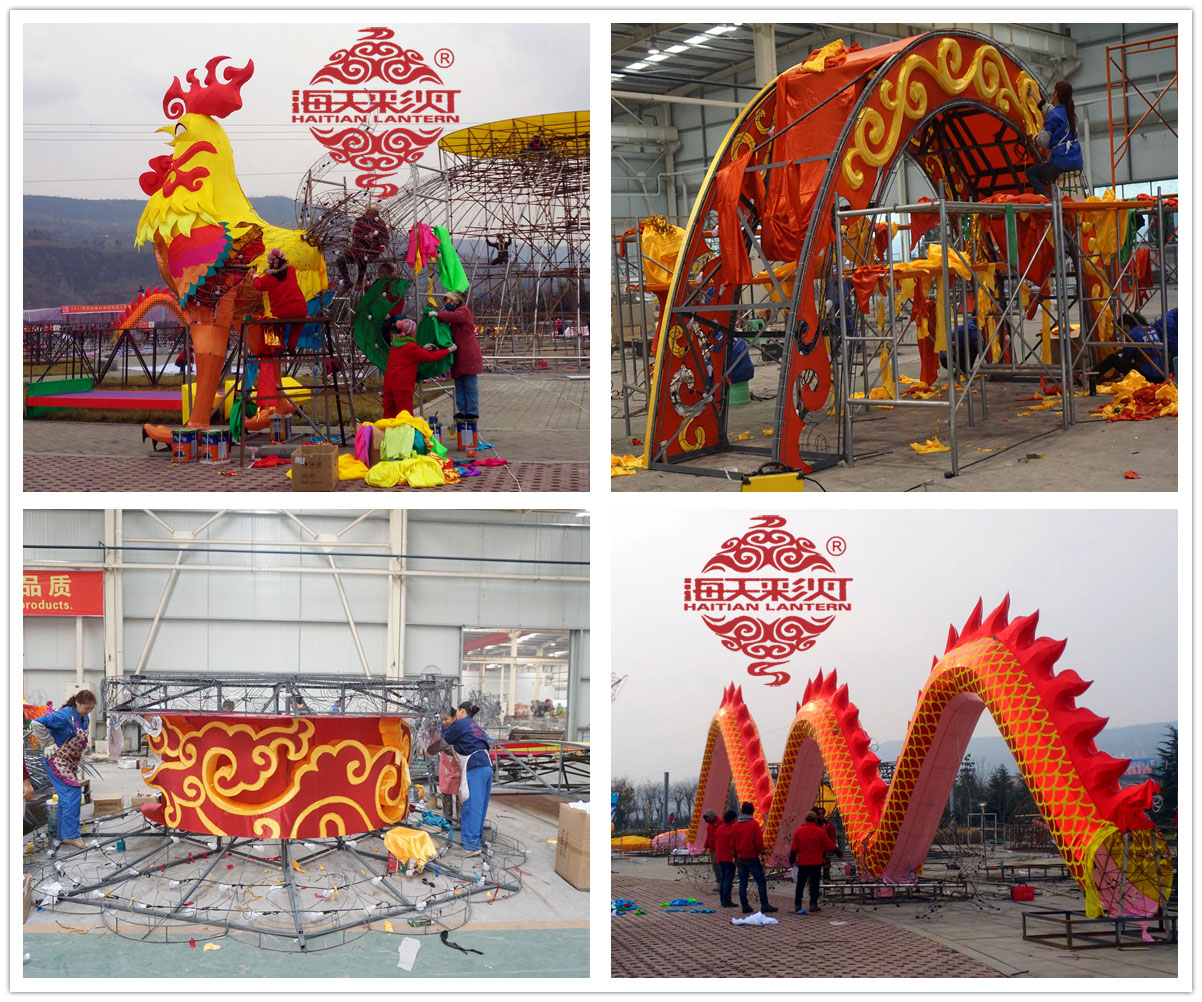 Glue Diverse Fabric on The Steel Structure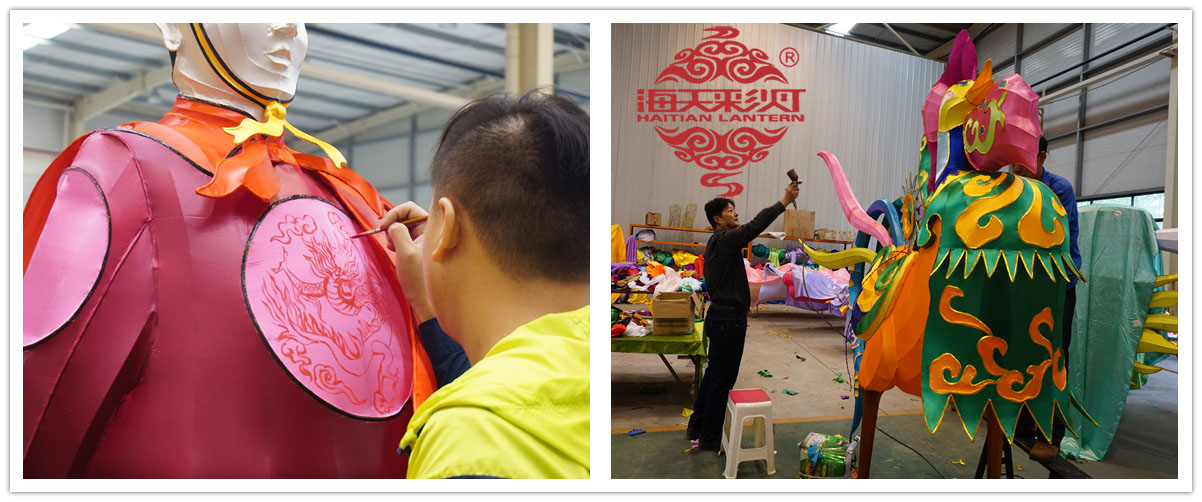 Handle with Details Before Loading
      Laterne Displays sind unglaublich detailliert und aufwendig konstruiert, mit einigen Laternen so groß wie 20 Meter hoch und 100 Meter lang. Diese Groß Feste halten ihre Authentizität und ziehen einen Durchschnitt von 150.000 bis 200.000 Besucher jeden Alters während ihres Aufenthalts.
Video von Laternenfest