The Lantern Festival also referred as the "Ye You(Night Walk)" event in China which was originally designed to coexist with nature and minimize impact on the surrounding environment is celebrated on the 15th day of the first Chinese lunar month, and traditionally ends at the Chinese New Year period.During Chinese New Year, families go out to watch the beautiful lanterns and light ornaments, crafted by Chinese artisans. Each light object tells a legend, or symbolizes an ancient Chinese folktale.In addition to illuminated decorations, shows, performances, food, drinks and children's activities are frequently offered, turning any visit into an unforgettable experience.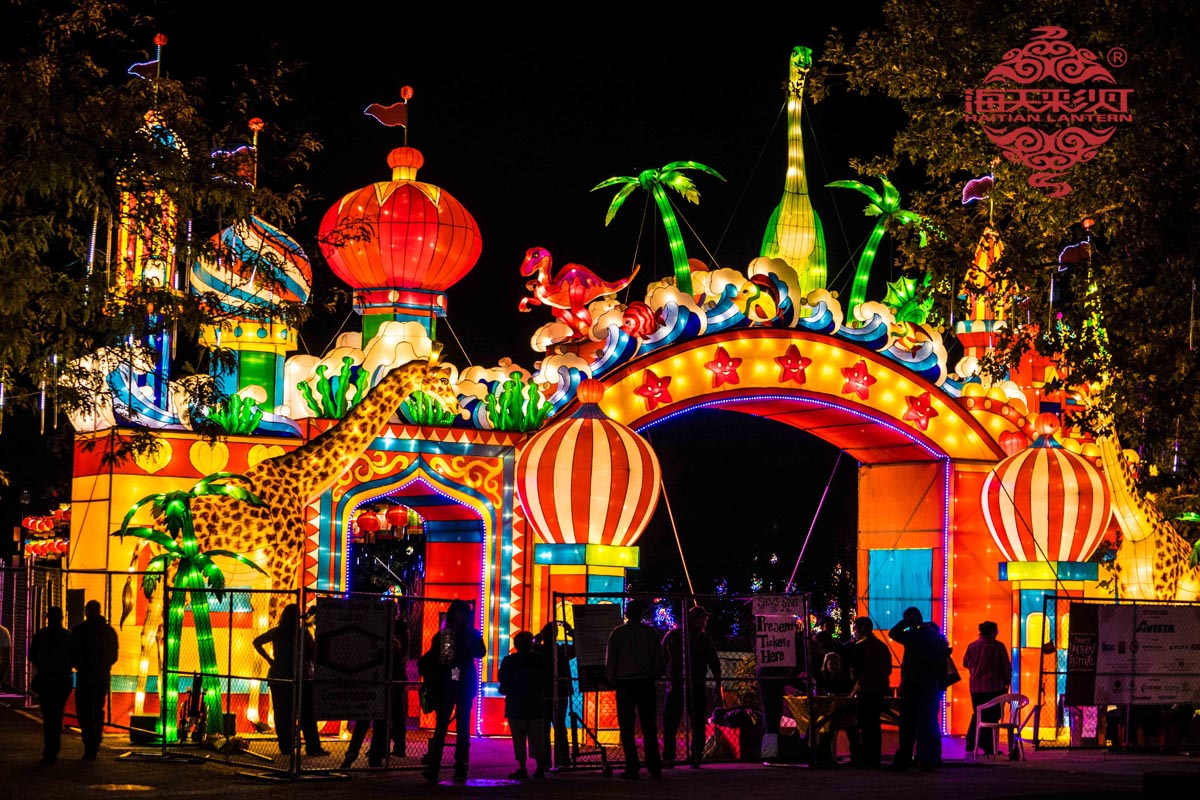 Ug karon ang mga  suga pista dili lang naghupot sa china apan gipasundayag sa UK, USA, Canda, Singapore, Korea ug sa ingon on.as usa sa China sa tradisyonal nga mga kalihokan sa mga tawo, ang mga suga pista mao ang bantog nga alang sa iyang talagsaong disenyo, fino nga manufacturing nga enrichs sa lokal nga sa kultura sa kinabuhi sa mga tawo, mikaylap kalipay ug paglig-on sa pamilya reunion ug sa pagtukod sa positibo nga kinaiya ngadto sa life.the lantern festival  is an excellent way to deepen the cultural exchanges between other countries and China, strengthen the friendship among the people in both countries.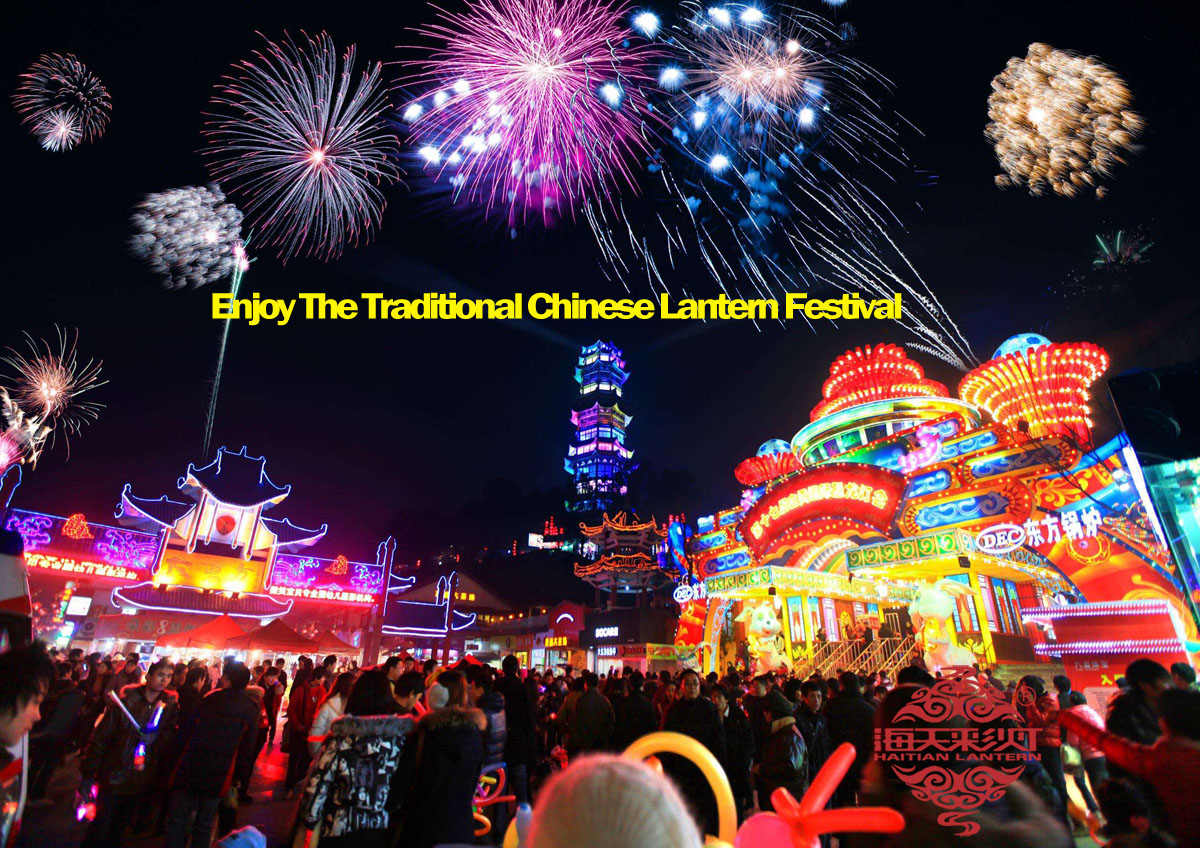 Magnificent lantern displays are built on-site by our artisans normally, using a variety of materials including silk and chinaware. All of our lanterns are then illuminated by environmentally-friendly and cost-effective LED lights. The famous pagoda is made of thousands of ceramic plates, spoons, saucers and cups knotted together by hand – always a visitor favorite.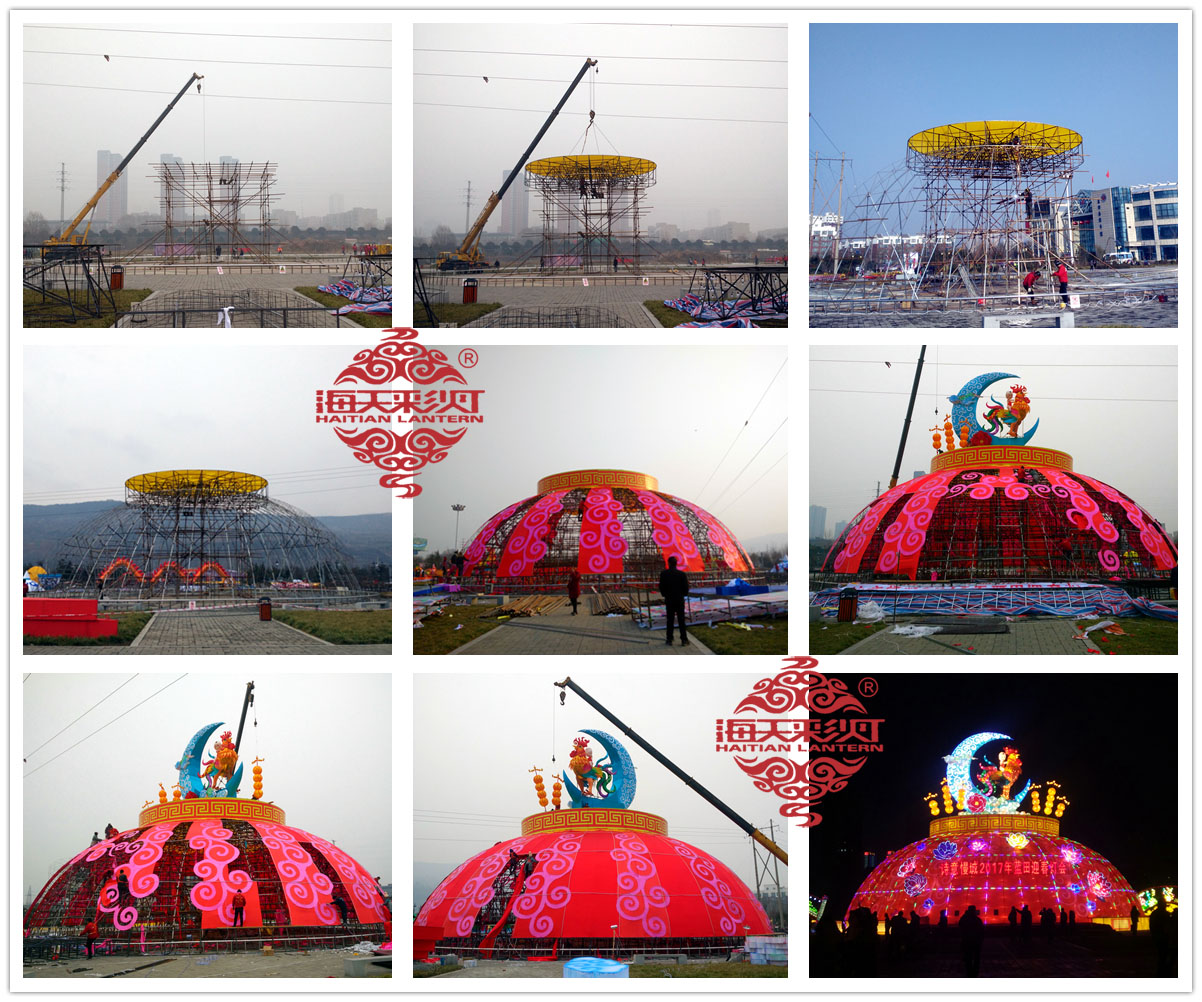 Sa laing bahin, tungod sa labaw pa ug mas mga overseas parol mga proyekto, magsugod kita sa paghimo sa labing bahin sa sangkap sa mga parol sa among pabrika ug unya ipadala pipila statt sa asemble kanila sa site (sa pipila ka dako nga gidak-on parol gihapon paghimo sa site usab).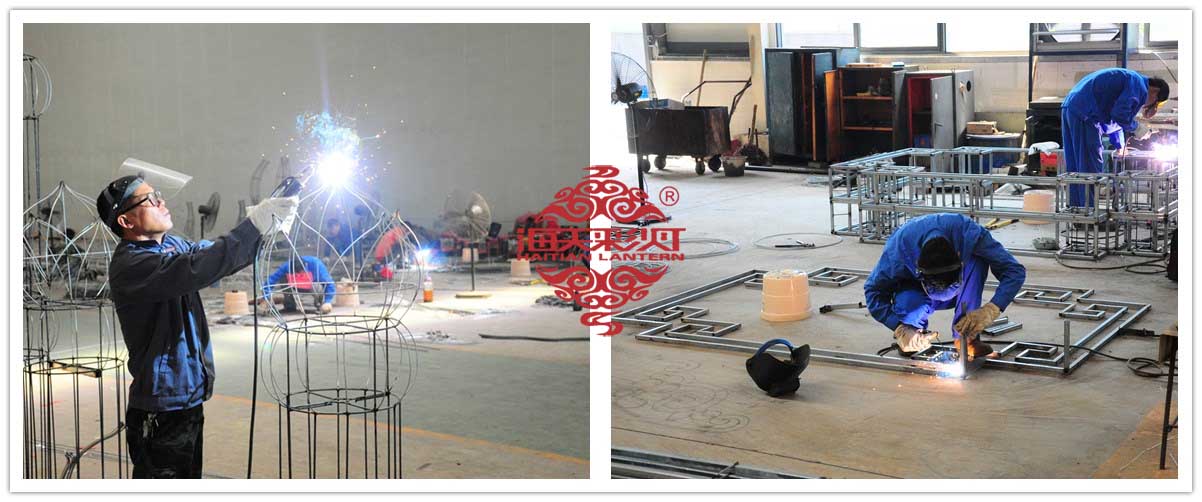 Shap Banabana Steel Structure sa Welding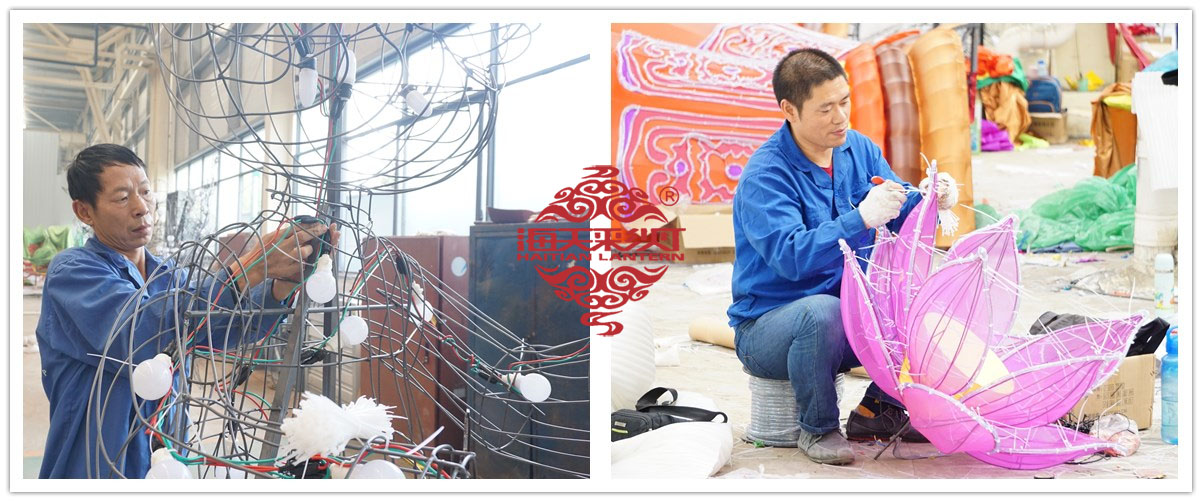 Bundle Engery Saving Lamp Inside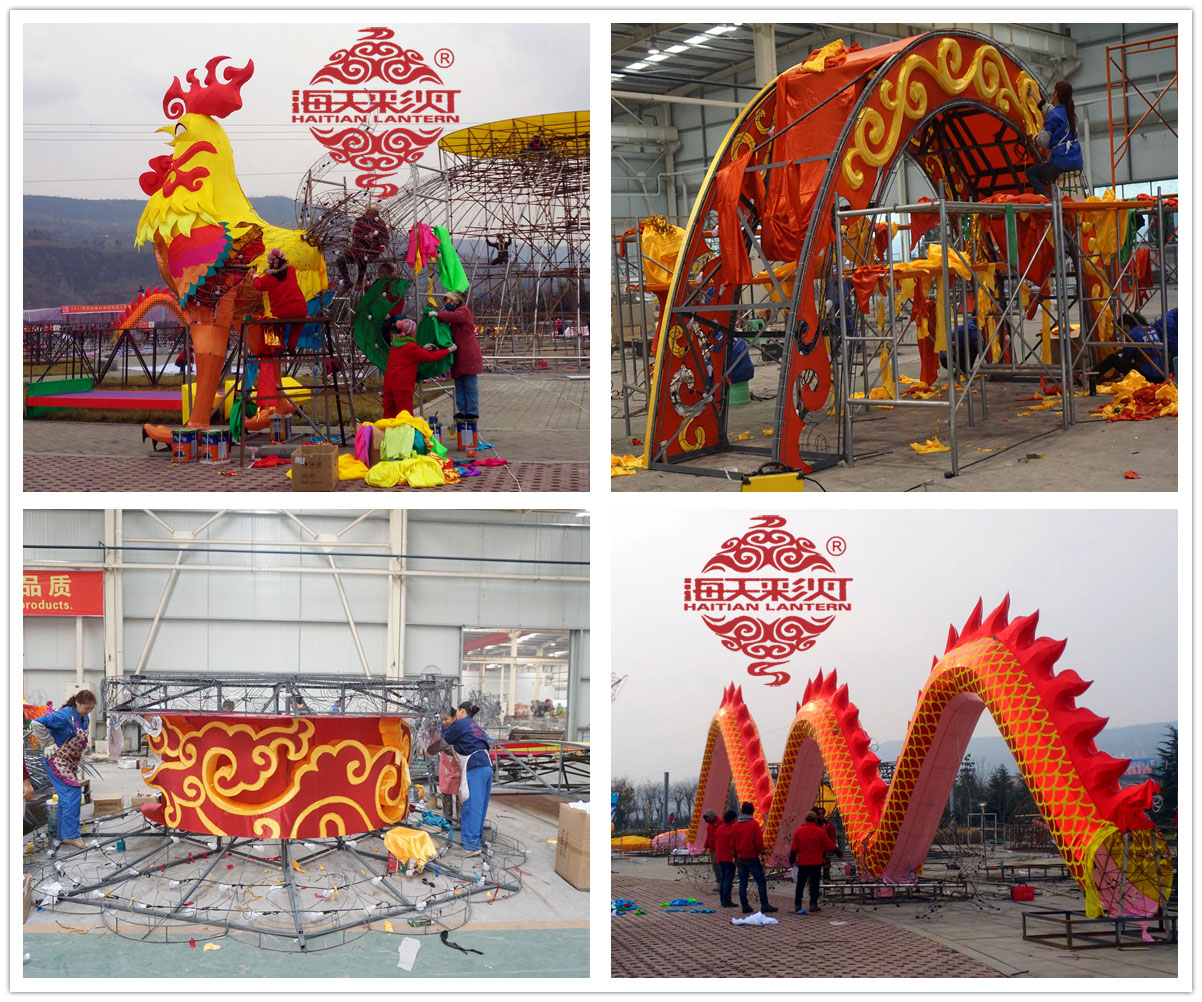 Glue Diverse Fabric on The Steel Structure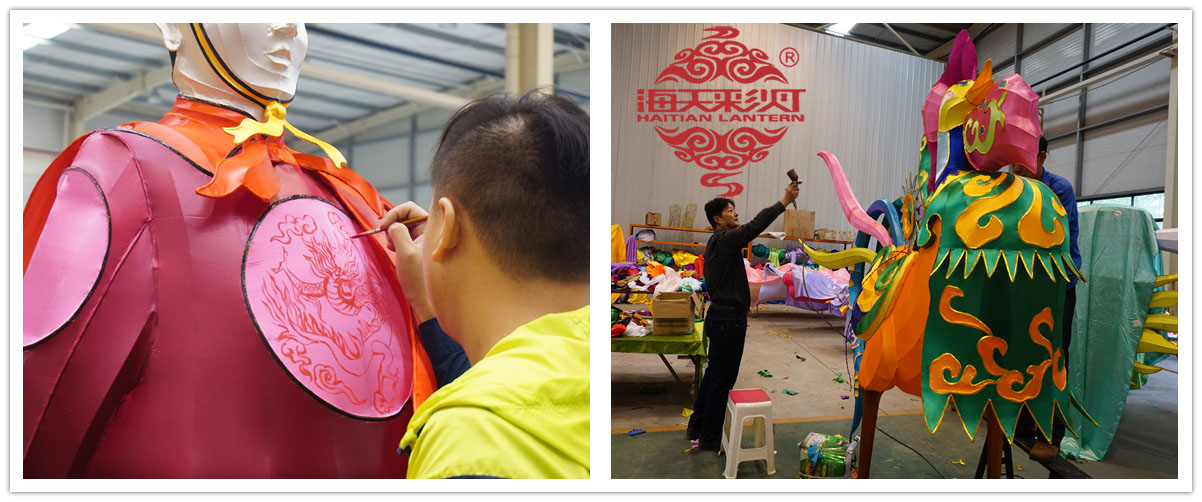 Handle with Details Before Loading
      Lantern mga pasundayag mao ang mga hilabihan detalyado ug intricately gitukod, uban sa pipila ka parol sama ka dako sa 20 metros ang gitas-on ug 100 metros ang gitas-on. Kini nga dako nga-scale pista sa pagbantay sa ilang pagkatinuod ug sa pagkalos usa ka average nga 150,000 ngadto sa 200,000 nga mga bisita sa tanan nga mga katuigan sa panahon sa ilang residency.
Video sa Parol Festival