The Lantern Festival also referred as the "Ye You(Night Walk)" event in China which was originally designed to coexist with nature and minimize impact on the surrounding environment is celebrated on the 15th day of the first Chinese lunar month, and traditionally ends at the Chinese New Year period.During Chinese New Year, families go out to watch the beautiful lanterns and light ornaments, crafted by Chinese artisans. Each light object tells a legend, or symbolizes an ancient Chinese folktale.In addition to illuminated decorations, shows, performances, food, drinks and children's activities are frequently offered, turning any visit into an unforgettable experience.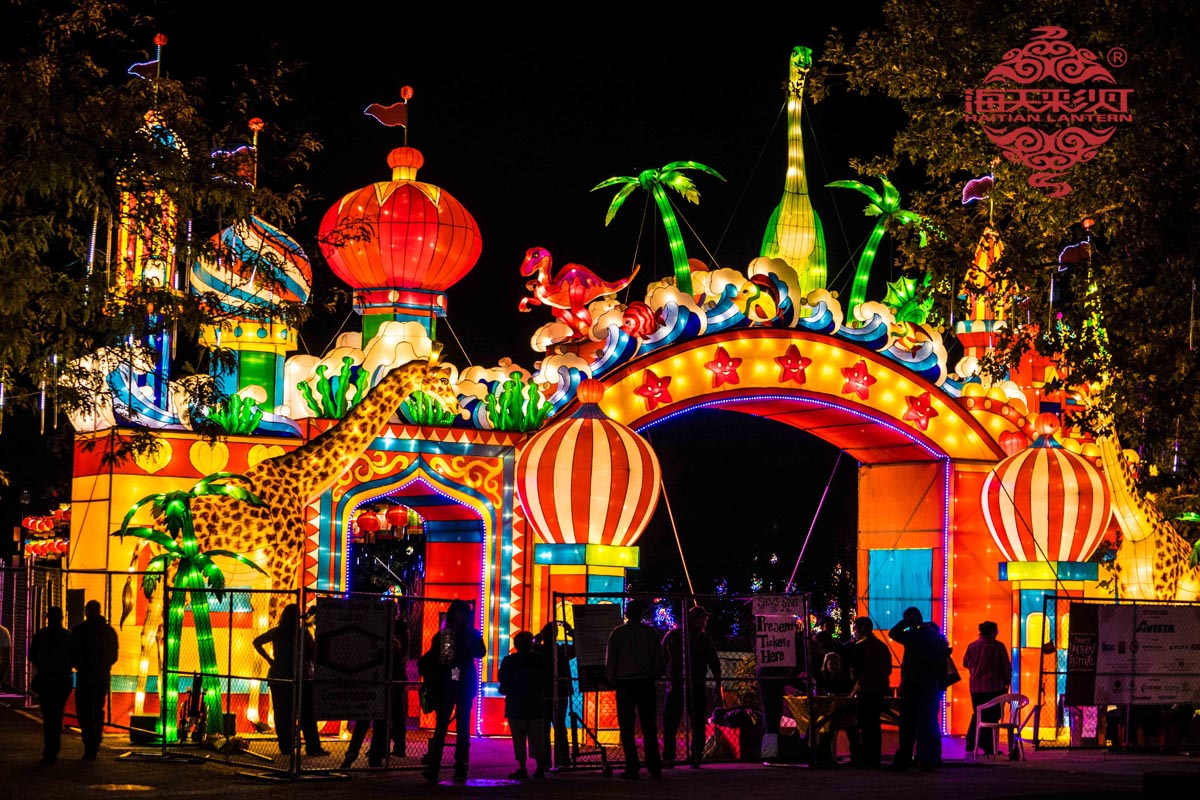 Agus a nis an  Lantern Festival Cha tha dìreach a chumail ann an Sìona ach a thaisbeanadh ann an RA, na SA, Canda, Singapore, Korea agus mar sin on.as aon de Shìona traidiseanta folk ghnìomhan, an Lantern Festival ainmeil airson a ingenious dealbhadh, grinn saothrachaidh a enrichs ionadail dhaoine beatha chultarail, sgaoil sonas agus a 'neartachadh an teaghlach ath-choinneachadh agus a' togail suas deagh-ghean dhan life.the Lantern Festival  is an excellent way to deepen the cultural exchanges between other countries and China, strengthen the friendship among the people in both countries.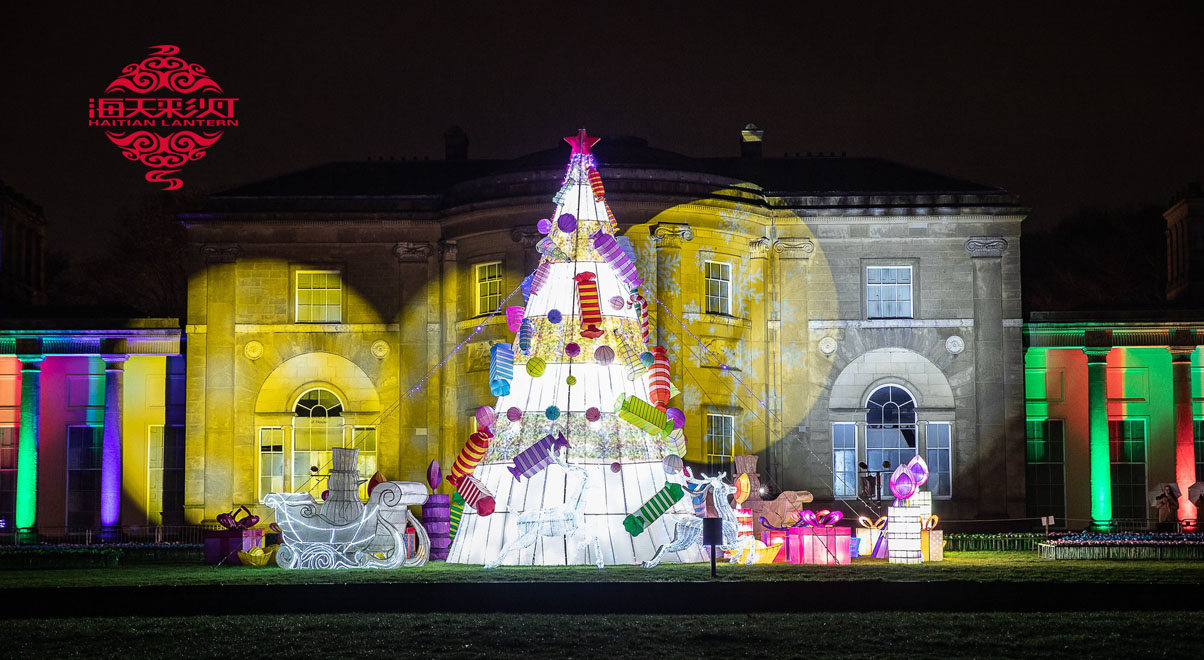 Magnificent lantern displays are built on-site by our artisans normally, using a variety of materials including silk and chinaware. All of our lanterns are then illuminated by environmentally-friendly and cost-effective LED lights. The famous pagoda is made of thousands of ceramic plates, spoons, saucers and cups knotted together by hand – always a visitor favorite.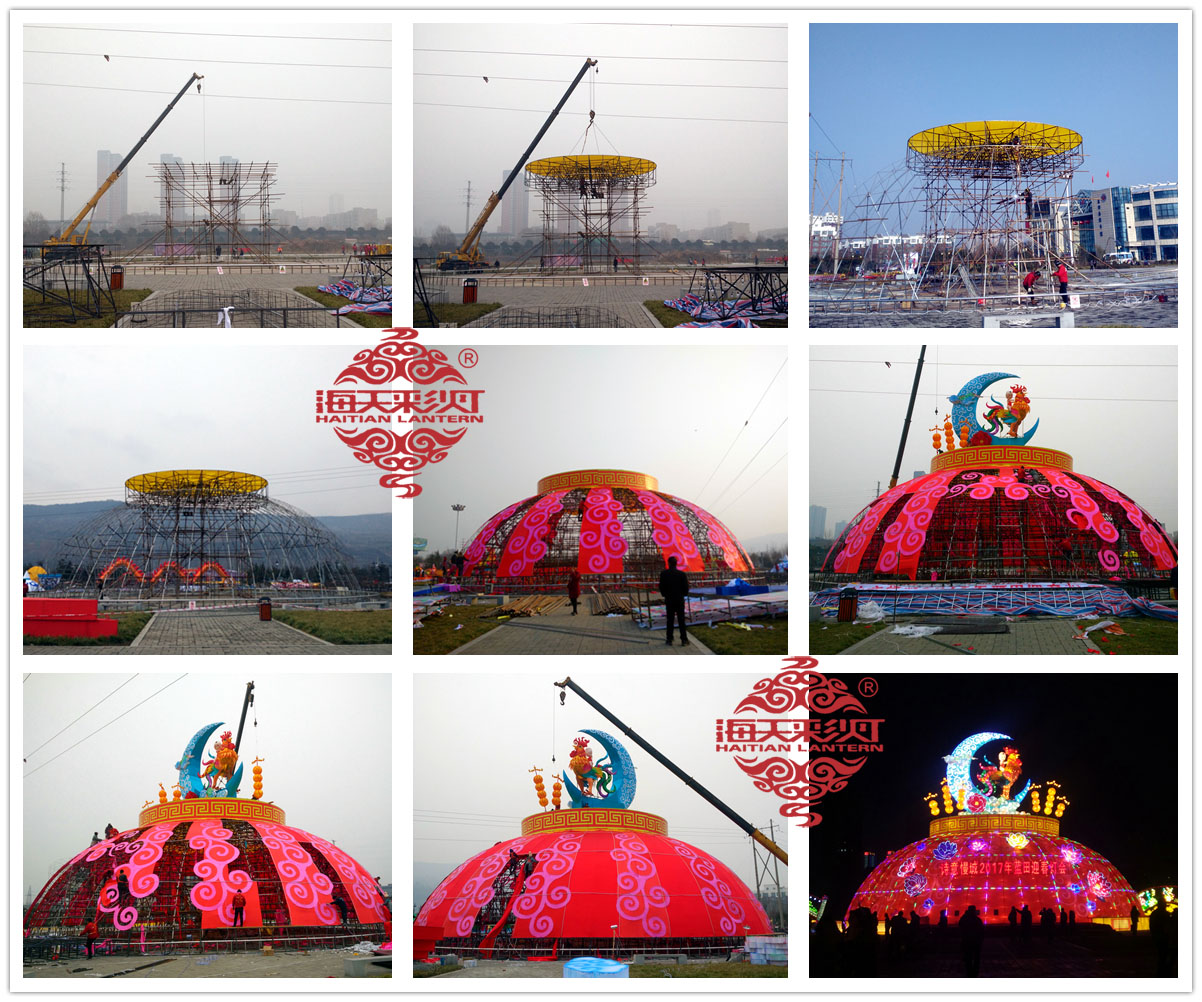 Air an làimh eile, air sgàth barrachd is barrachd lòchran pròiseactan thall-thairis, bidh sinn a 'tòiseachadh a' chuid as motha a 'dèanamh pàirt de lanntairean ann ar factaraidh agus an uair sin a chur beagan statt gu asemble iad air an làraich (cuid mhòr meud lanntairean a tha fhathast a' dèanamh air an làraich cuideachd).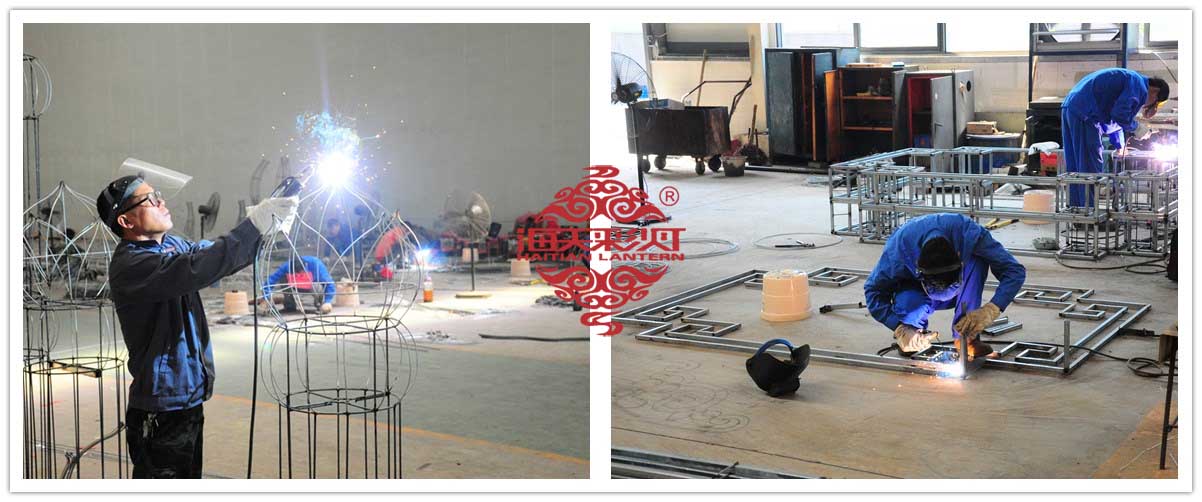 Shap Tuairmeas Steel Structair le tàthadh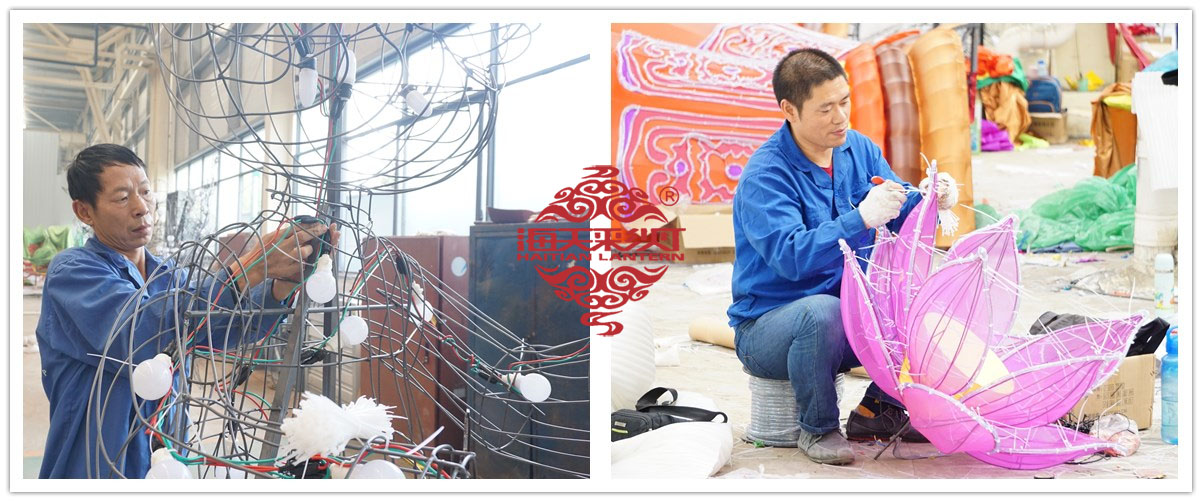 Bundle Engery Saving Lamp Inside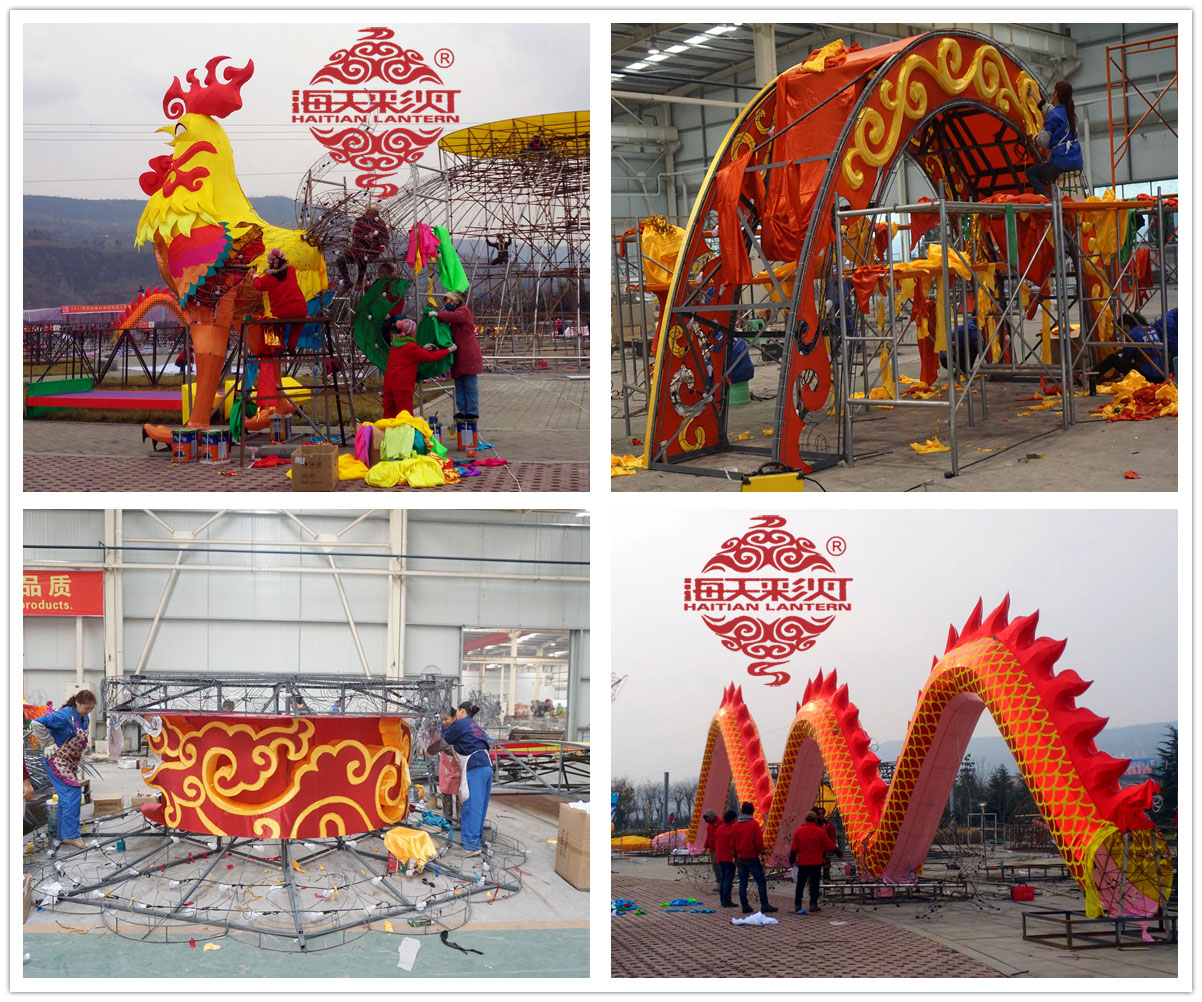 Glue Diverse Fabric on The Steel Structure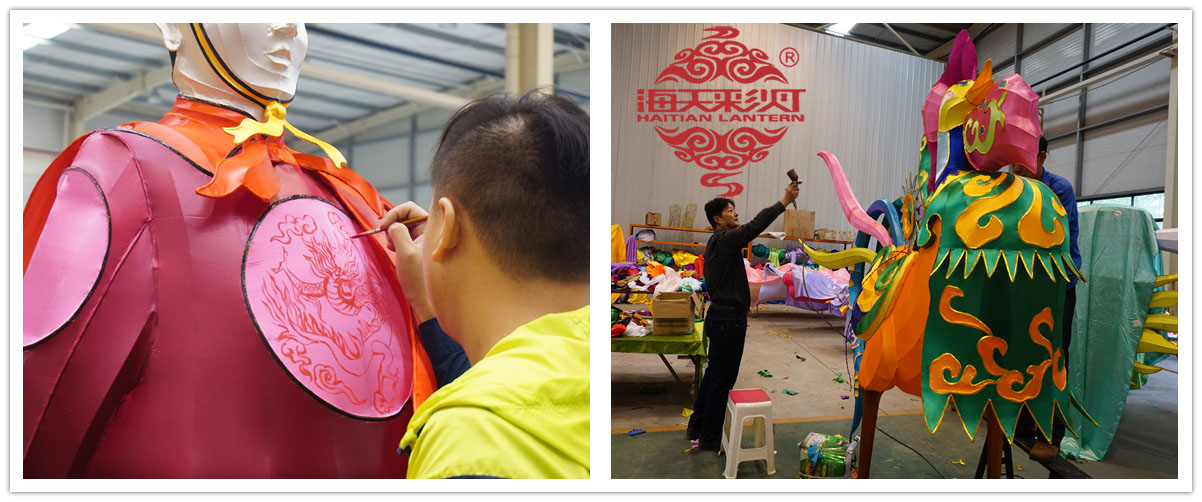 Handle with Details Before Loading
      Lantern taisbeanaidhean a tha air leth mionaideach agus intricately an togail, le cuid de lanntairean cho mòr ri 20 meatair a dh'àirde agus 100 meatair a dh'fhaid ann. Tha iad sin air sgèile mhòr fèisean aca a chumail cinnteachd agus a tharraing cuibheasachd de 150,000 gu 200,000 luchd-tadhail de gach aois rè an còmhnaidh.
Video of Lantern Festival