The Lantern Festival also referred as the "Ye You(Night Walk)" event in China which was originally designed to coexist with nature and minimize impact on the surrounding environment is celebrated on the 15th day of the first Chinese lunar month, and traditionally ends at the Chinese New Year period.During Chinese New Year, families go out to watch the beautiful lanterns and light ornaments, crafted by Chinese artisans. Each light object tells a legend, or symbolizes an ancient Chinese folktale.In addition to illuminated decorations, shows, performances, food, drinks and children's activities are frequently offered, turning any visit into an unforgettable experience.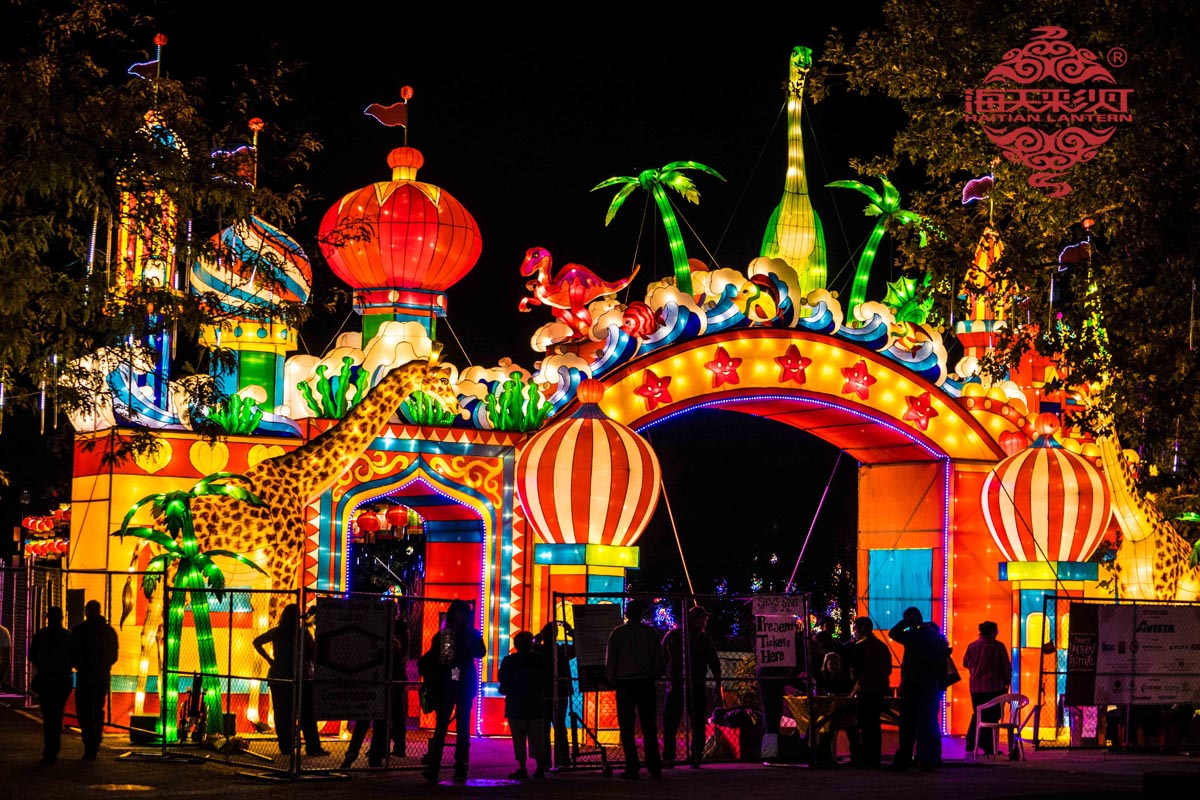 Na sasa  taa tamasha si ni kushikilia tu katika china lakini exhibited katika Uingereza, Marekani, Canda, Singapore, Korea na kadhalika on.as moja ya shughuli jadi watu wa China, taa tamasha ni maarufu kwa muundo wake ingenious, faini viwanda ambayo enrichs ndani watu maisha ya kitamaduni, kuenea furaha na kuimarisha muungano wa familia na kujenga mtazamo chanya kwa life.the taa tamasha  is an excellent way to deepen the cultural exchanges between other countries and China, strengthen the friendship among the people in both countries.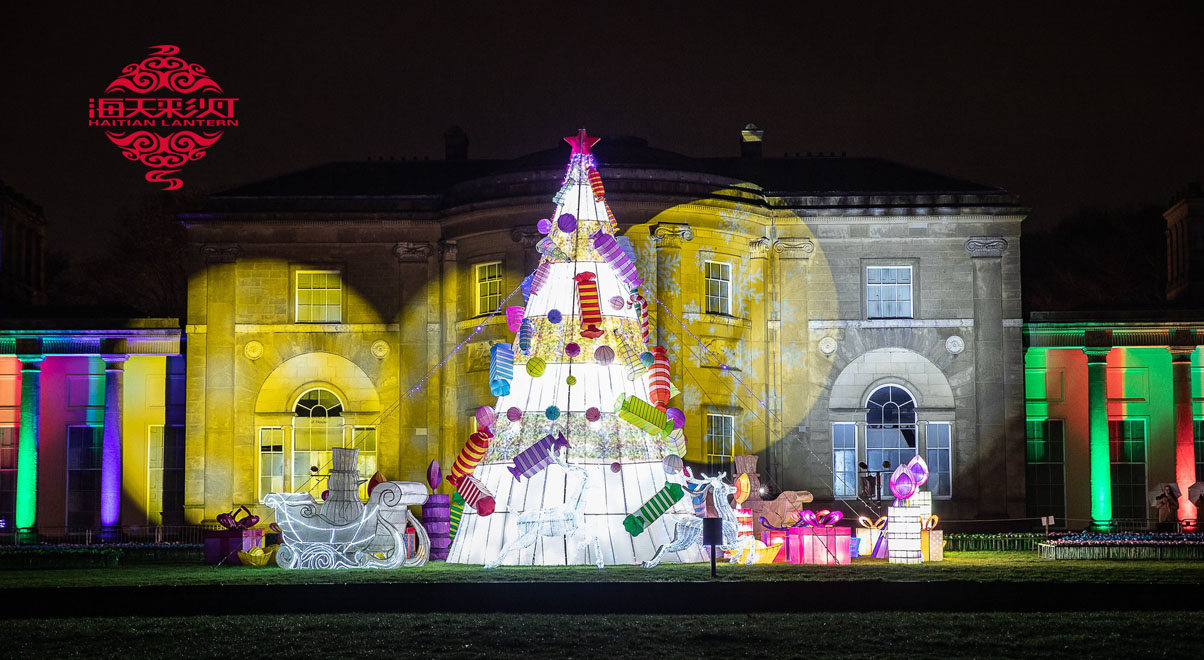 Magnificent lantern displays are built on-site by our artisans normally, using a variety of materials including silk and chinaware. All of our lanterns are then illuminated by environmentally-friendly and cost-effective LED lights. The famous pagoda is made of thousands of ceramic plates, spoons, saucers and cups knotted together by hand – always a visitor favorite.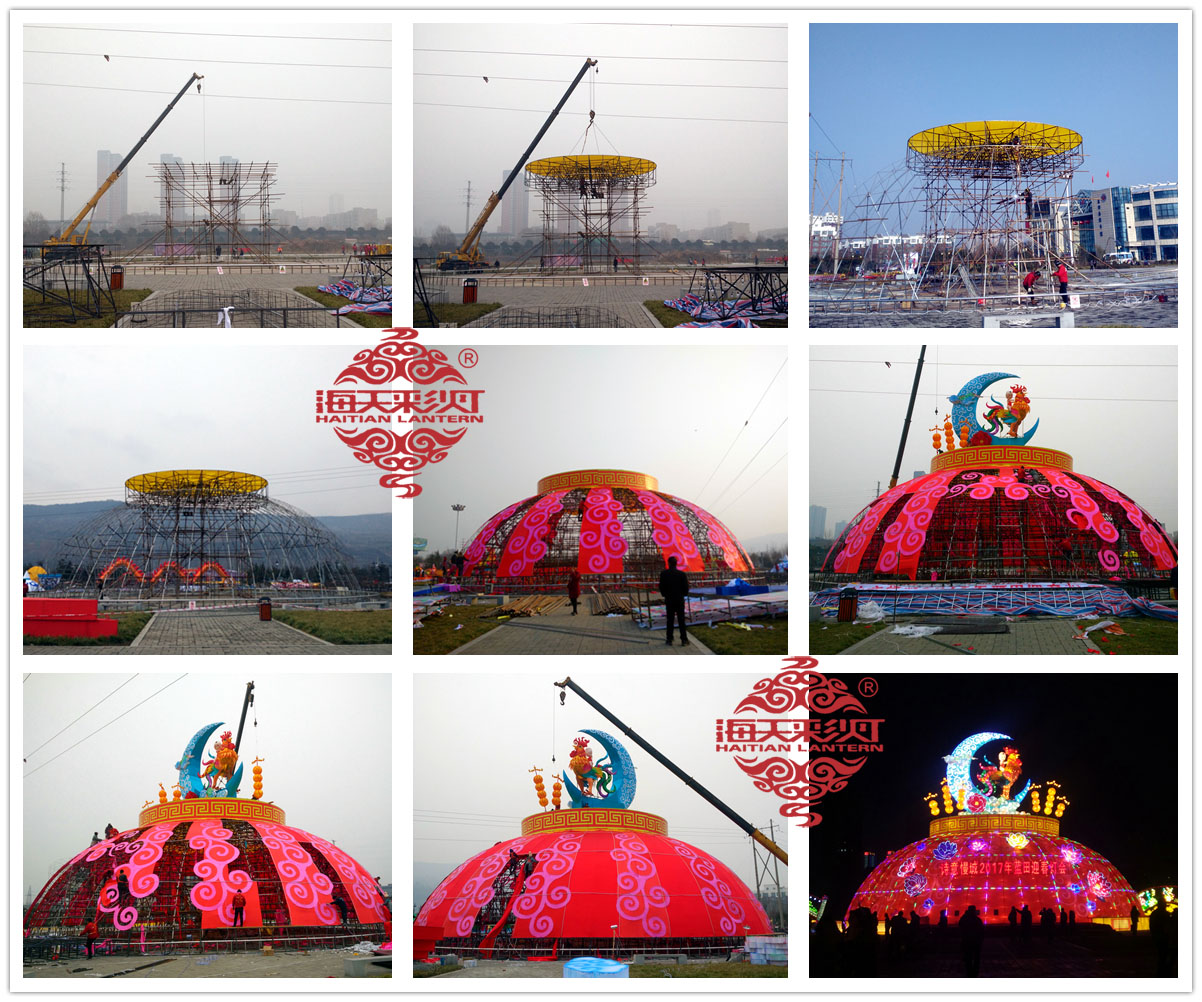 Kwa upande mwingine, kwa sababu ya zaidi na zaidi miradi nje ya nchi taa, sisi kuanza kutengeneza sehemu kubwa ya taa katika kiwanda yetu na kisha kutuma statt chache asemble yao kwenye tovuti (baadhi kubwa ukubwa taa bado kutengeneza kwa tovuti pia).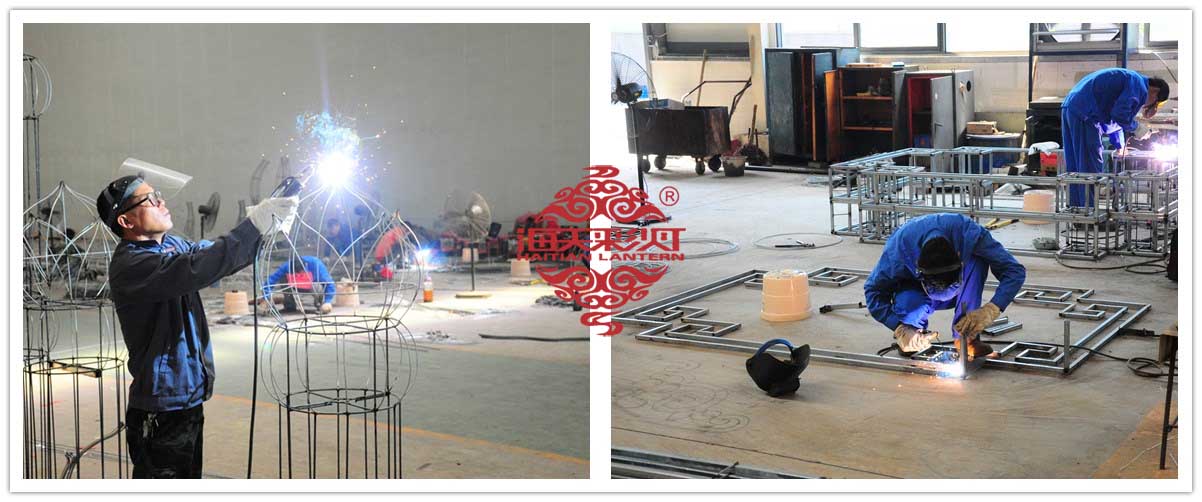 Shap Takriban Steel Structure na kulehemu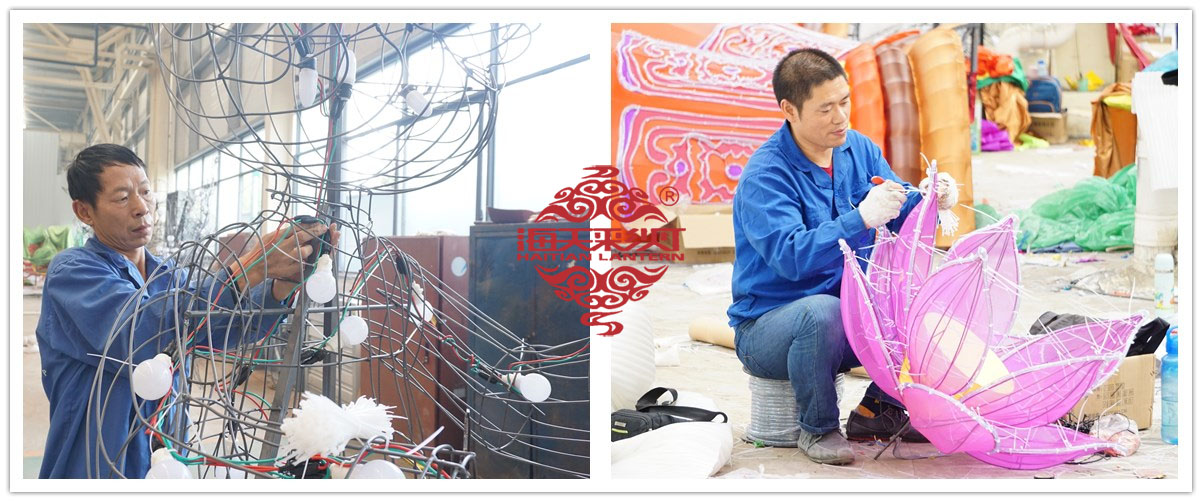 Bundle Engery Saving Lamp Inside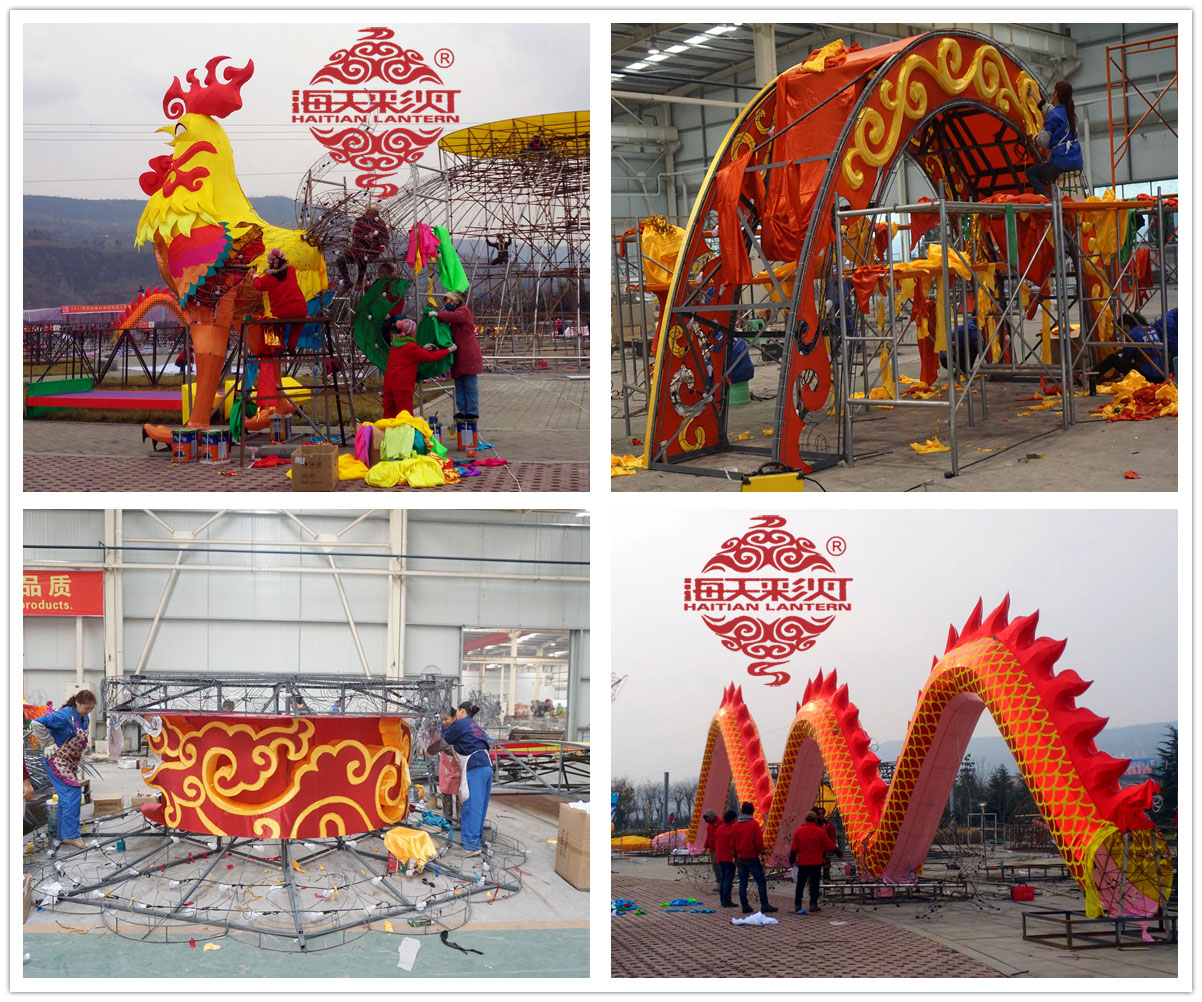 Glue Diverse Fabric on The Steel Structure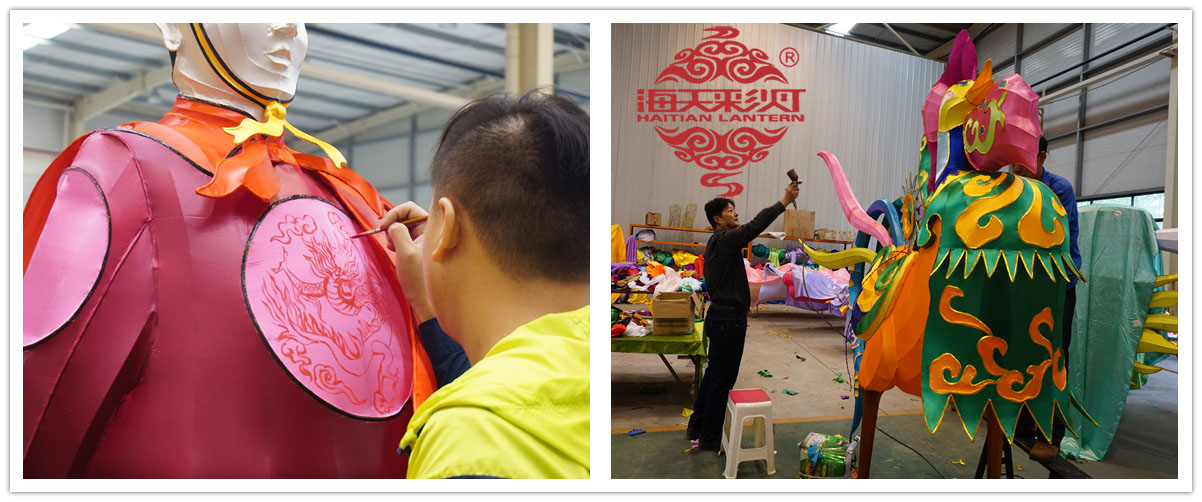 Handle with Details Before Loading
      maonyesho Lantern ni incredibly kina na intricately ujenzi, pamoja na baadhi taa kubwa kama 20 urefu wa mita na mita 100 kwa urefu. Hizi sherehe mikubwa kuweka ukweli wao na kuteka wastani wa wageni 150,000 hadi 200,000 wa umri wote katika makazi yao.
Video ya Lantern Festival