Our animatronic dinosaurs are high lifelike appearance,flexible movements,multi-function,vivid sounds,realistic color,durable and reasonable price which are applicable to amusement park,adventure park,Jurassic theme park, natural history museum, science and technology museum,shopping mall, city square, resort, cinema.golf course .. etc 
     Walking with our dinosaurs, you will have amazing jurassic experience which you never been met. All Dinosaur Exhibits with lifelike roaring sound and movements make visitors enter real Dinosaur World.
     We can manufacture any size and type of dinosaur according to client's requirement. With the amazing Animatronic Dinosaur, you also experience Jurasic Park, not only watch movie. With business development, more customized interactive dinosaur exhibits is available.
      Uyezve, marongerwo design, chirimwa zvemaoresa uye Dino toyi kupa etc.is kuwanikwa mubasa redu pashure kutengeswa ......
Sei We kugadzira ari Animatronic Dinosaurs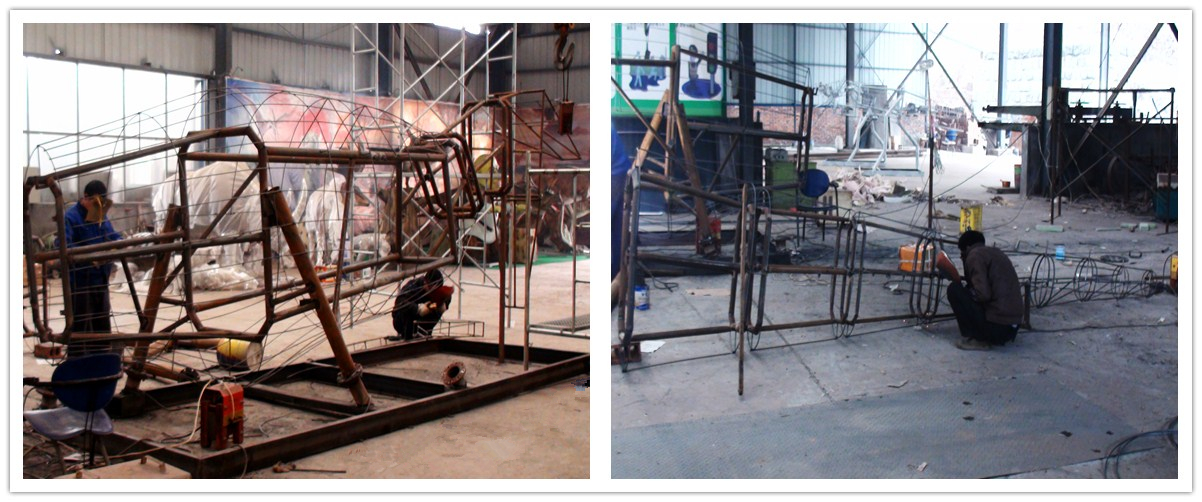 Welding Steel Structure pamusoro Animatronic Dinosaur
      Tinoita zvokuimba magadzirirwo ose dainoso pamberi kugadzirwa kuti themhave yakanaka pepuranga uye nechokwadi vanogona kushanda pasina chero kukakavadzana, saka kuti dainoso anogona noupenyu basa refu.

Batanidza All Motors uye Sculpture, Texture Basa iri High Density Foam
      High arambe achirema furo nechokwadi muenzaniso zvikuru akangwarira. Professional kuvesa vatenzi vane makore anopfuura 10 ruzivo. Perfect zvikuru dainoso muviri zvachose kwakavakirwa dainoso marangwanda uye mashoko yesayenzi. Ratidza vashanyi sezvazviri uye lifelike dinosaurs.

 Sking-kusonanidzwa By Smearing Silicone
      Painting tenzi zvinogona kuonesa dinosaurs maererano vatengi racho. Mumwe dainoso kuchavawo kuramba vakavhiyiwa yokuedzwa rimwe zuva asati kutumirwa.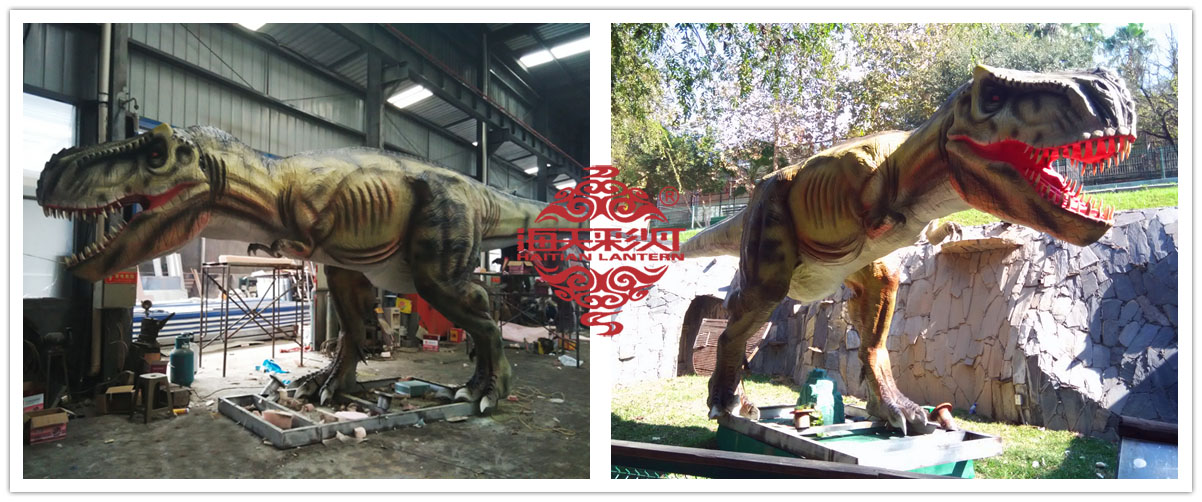 Finished Animatronic Dinosaur On Site