Our animatronic dinosaurs are high lifelike appearance,flexible movements,multi-function,vivid sounds,realistic color,durable and reasonable price which are applicable to amusement park,adventure park,Jurassic theme park, natural history museum, science and technology museum,shopping mall, city square, resort, cinema.golf course .. etc 
     Walking with our dinosaurs, you will have amazing jurassic experience which you never been met. All Dinosaur Exhibits with lifelike roaring sound and movements make visitors enter real Dinosaur World.
     We can manufacture any size and type of dinosaur according to client's requirement. With the amazing Animatronic Dinosaur, you also experience Jurasic Park, not only watch movie. With business development, more customized interactive dinosaur exhibits is available.
      Komanso, Kamangidwe kamangidwe, zokongoletsa zomera ndi dino chidole kupereka etc.is likupezeka mu utumiki wathu zogulitsa ......
Kodi Tiyenera kupanga ndi Animatronic zinyamazi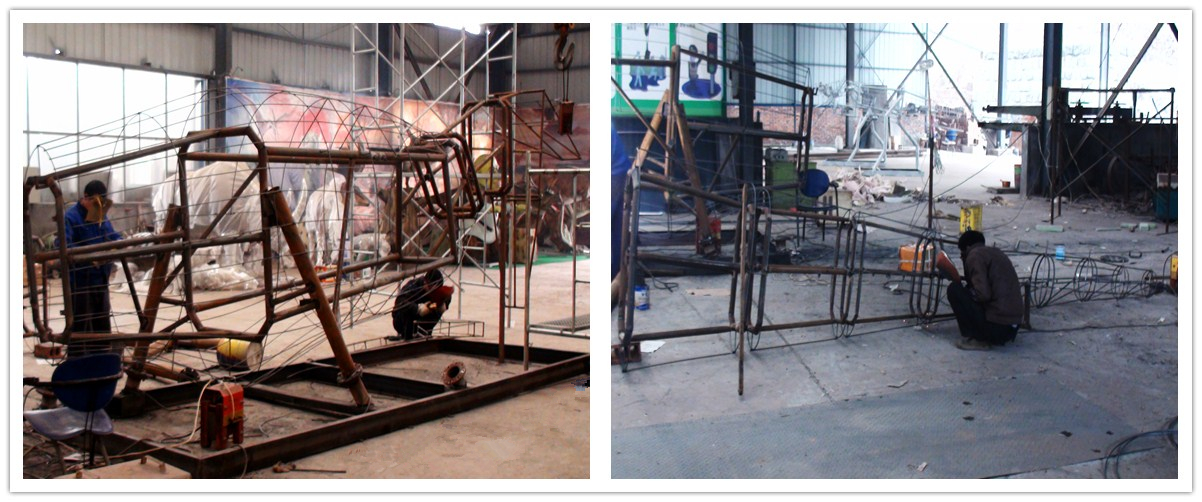 Kuwotcherera Zitsulo Kapangidwe ka Animatronic Dinosaur
      Ife kupanga makina pulani iliyonse dinosaur pamaso kupanga kuti themhave chimango wabwino ndi kuonetsetsa iwo ungatithandizire popanda frictions aliyense, kotero kuti dinosaur ndi moyo wautali utumiki.

Kulumikiza zonse Motors ndi Chithunzi, kapangidwe Ntchito pa Mkulu osalimba zathovu
      Mkulu osalimba thovu kuonetsetsa chitsanzo mosamala kwambiri. Professional kusema ambuye ndi zaka zoposa 10. Wangwiro kufanana dinosaur thupi mwamtheradi zochokera dinosaur mafupa ndi deta sayansi. Show alendo zotsimikizika ndi zinyamazi zooneka ngati zenizenidi.

 Sking-Ankalumikiza Mwa Kupaka silikoni
      Chithunzi mbuye akhoza kujambula zinyamazi malinga ndi chakudya chofunika kasitomala wa. Aliyense dinosaur kudzakhala mosalekeza opaleshoni kuyezetsa tsiku lina pamaso kutumiza.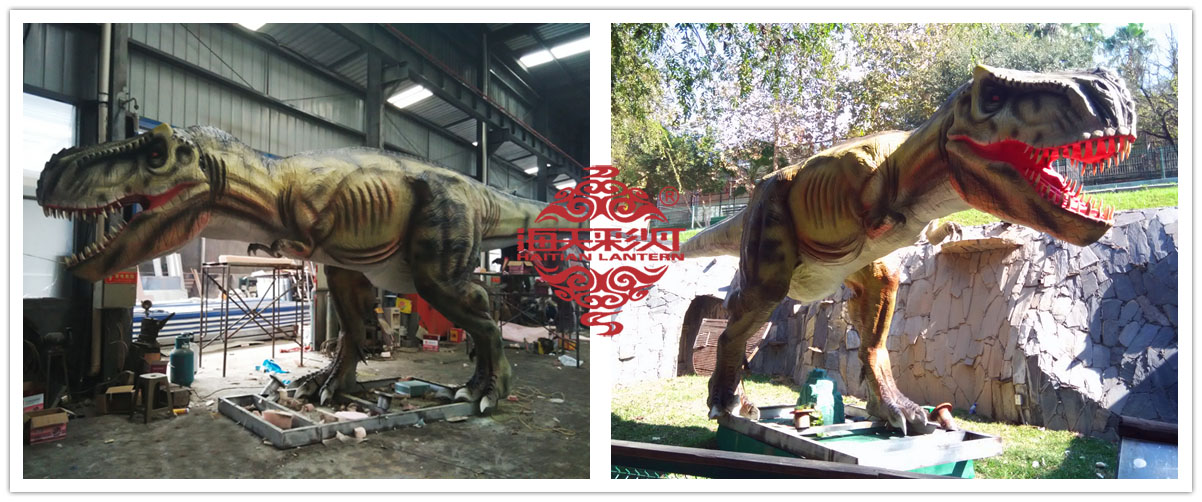 Latha Animatronic Dinosaur Pa Site