A float is a decorated platform, either built on a vehicle like a truck or towed behind one, which is a component of many festive parades. These flots are used in kinds of activities such as theme park parade,goverment celebration,carnival.in traditonal events, floats are decorated entirely in flowers or other plant material.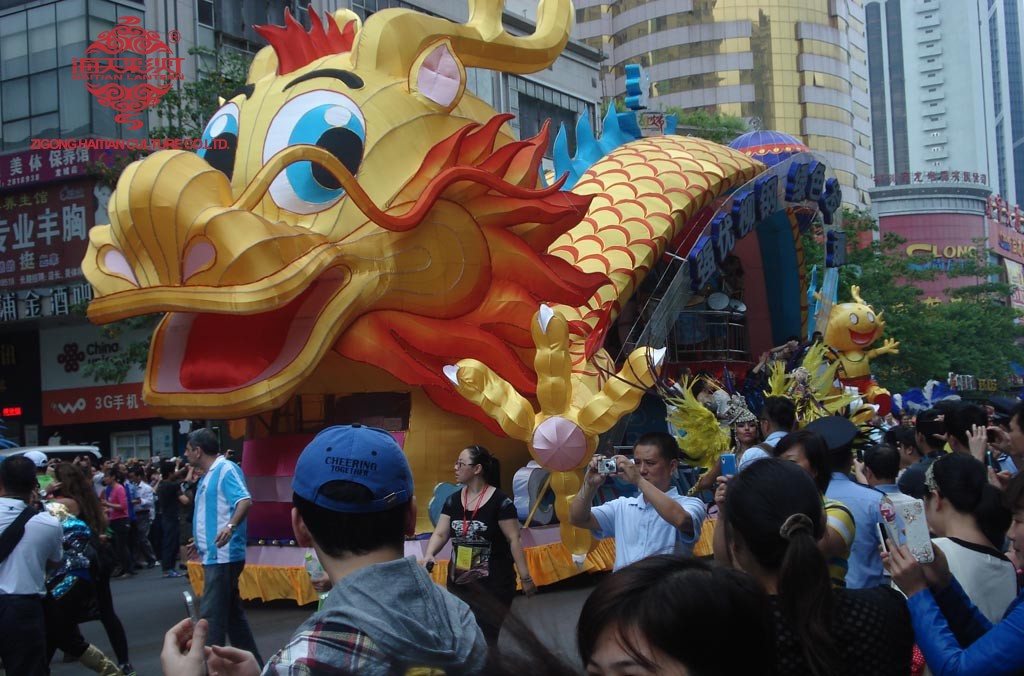 Nuestros flotadores se fabrican en las elaboraciones linterna tradtional alo, utilice el acero y el paquete de shap la lámpara LED de la estructura de acero con telas de color en el tipo surface.this de los flotadores pueden no sólo ser exhibidos durante el día, pero podría ser atractivos en las noches .
      Por otra parte, cada vez más diferentes materiales y elaboraciones están utilizando en floats.we menudo se combinan los productos animatronis con linternas de mano de obra y esculturas de fibra de vidrio en los flotadores, este tipo de flotadores traer experiencia diferente a los visitantes.