Lantern Festival firas den 15: e dagen i den första kinesiska månvarv, och traditionellt avslutar det kinesiska nyåret period.During kinesiska nyåret, familjer går ut för att titta på de vackra lyktor och ljus prydnadsföremål, tillverkade av kinesiska hantverkare. Varje ljus föremål berättar en legend, eller symboliserar en urgammal kinesisk folktale.In Förutom upplysta dekorationer, shower, föreställningar, mat, drycker och barnaktiviteter ofta erbjuds, svarvning varje besök till en oförglömlig upplevelse.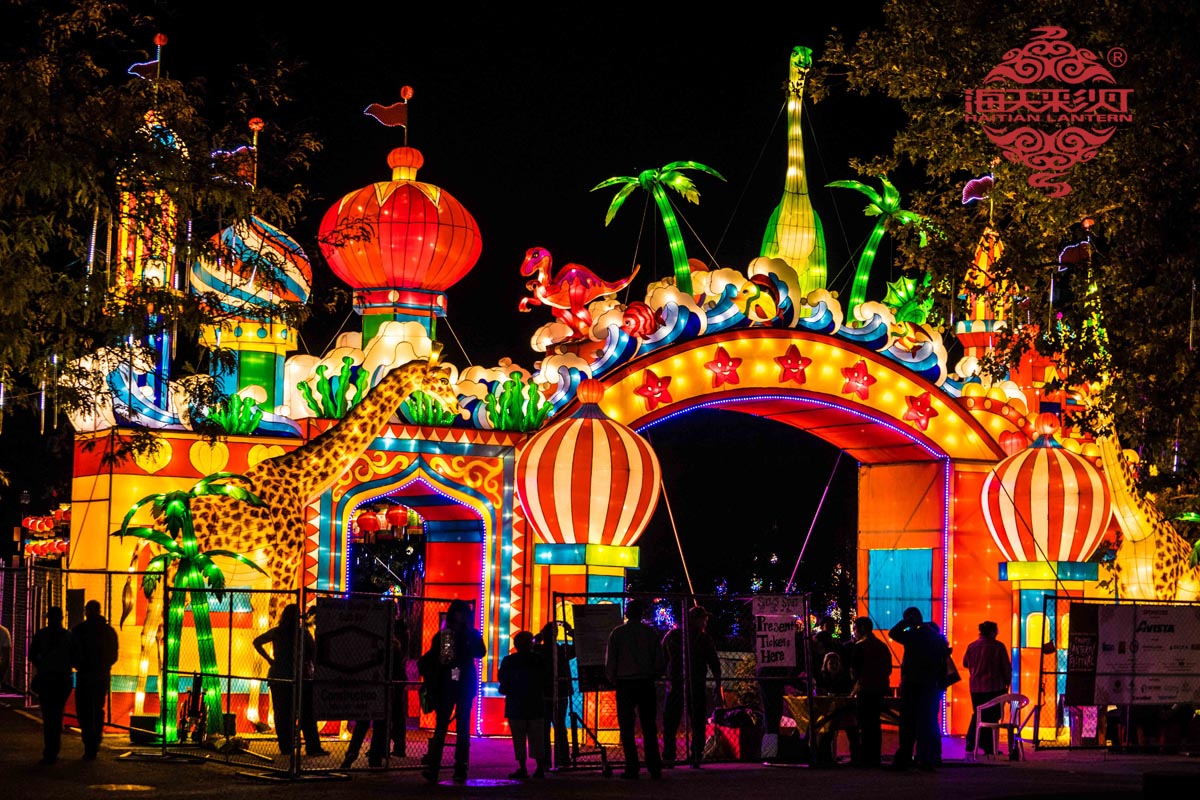 Och nu  lyktan festivalen inte bara hålla i Kina, men ut i Storbritannien, USA, Canda, Singapore, Korea och så on.as en av Kinas traditionella folkliga aktiviteter, är Lantern Festival känd för sin sinnrika konstruktion, fina tillverkning som enrichs lokal människors kulturella liv, sprida glädje och stärka familjeåterförening och bygga upp en positiv inställning till life.The lykta festival  är ett utmärkt sätt att fördjupa kulturella utbyten mellan ohter länder och Kina, stärka vänskapen mellan människorna i de båda länderna.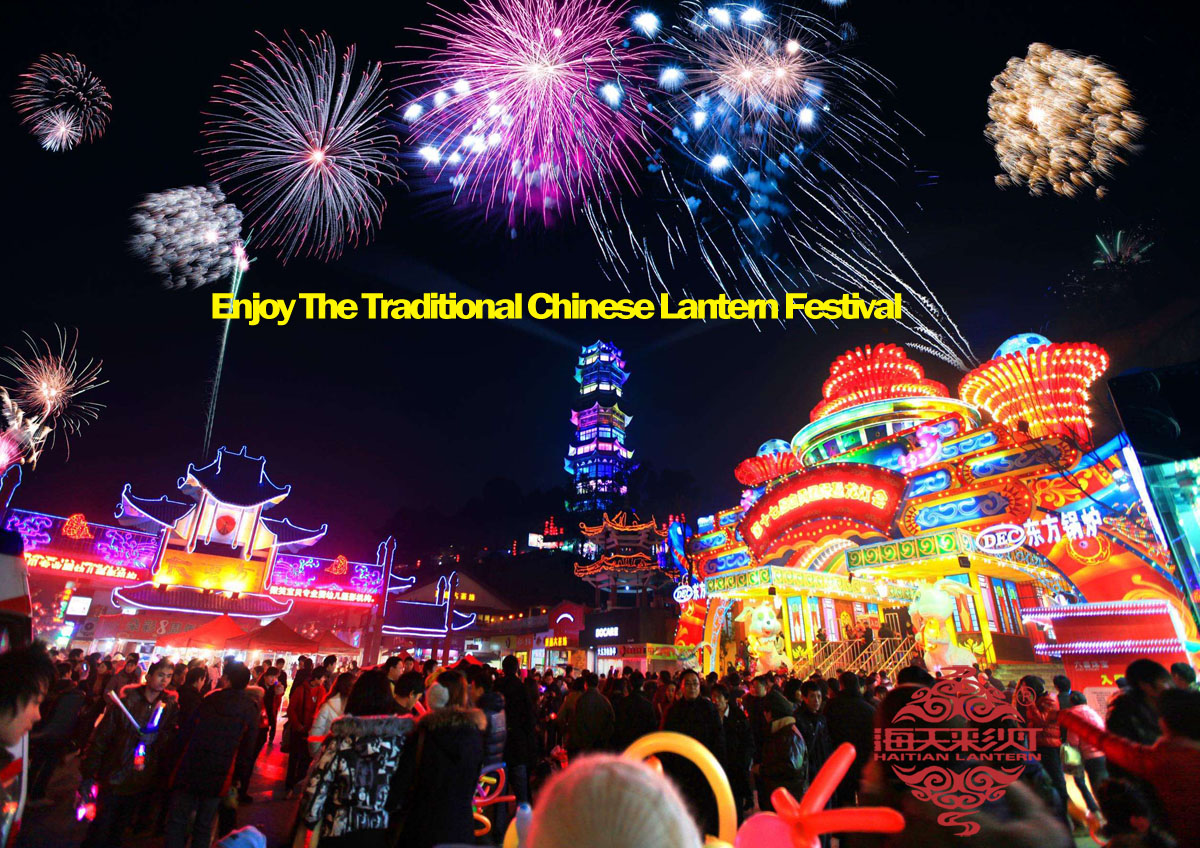 Magnificent lantern displays are built on-site by our artisans normally, using a variety of materials including silk and chinaware. All of our lanterns are then illuminated by environmentally-friendly and cost-effective LED lights. The famous pagoda is made of thousands of ceramic plates, spoons, saucers and cups knotted together by hand – always a visitor favorite.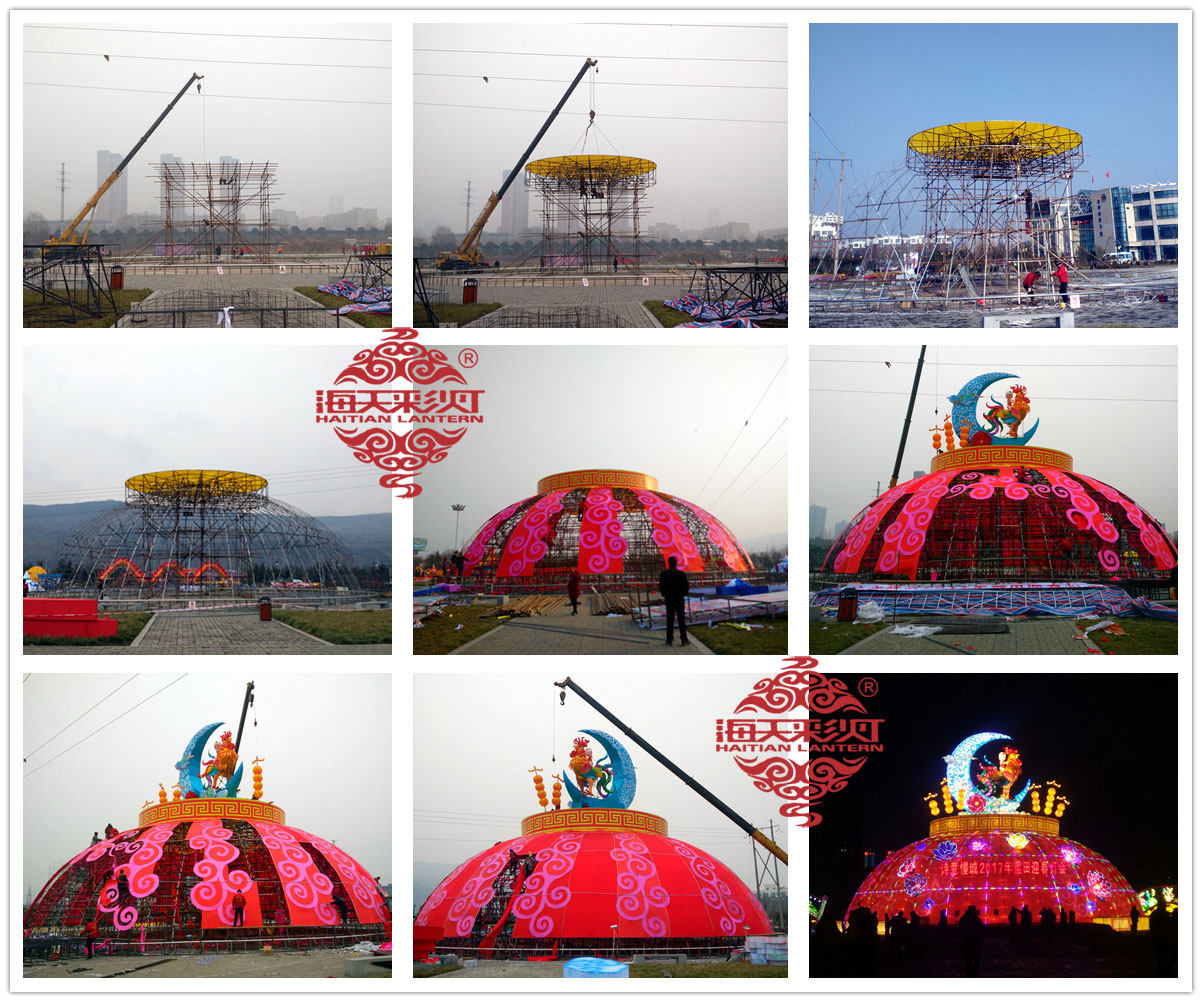 Å andra sidan, på grund av allt fler utländska lykta projekt, börjar vi tillverka största delen av lyktor i vår fabrik och sedan skicka några statt att asemble dem på plats (vissa enorma storlek lyktor fortfarande tillverka på plats också).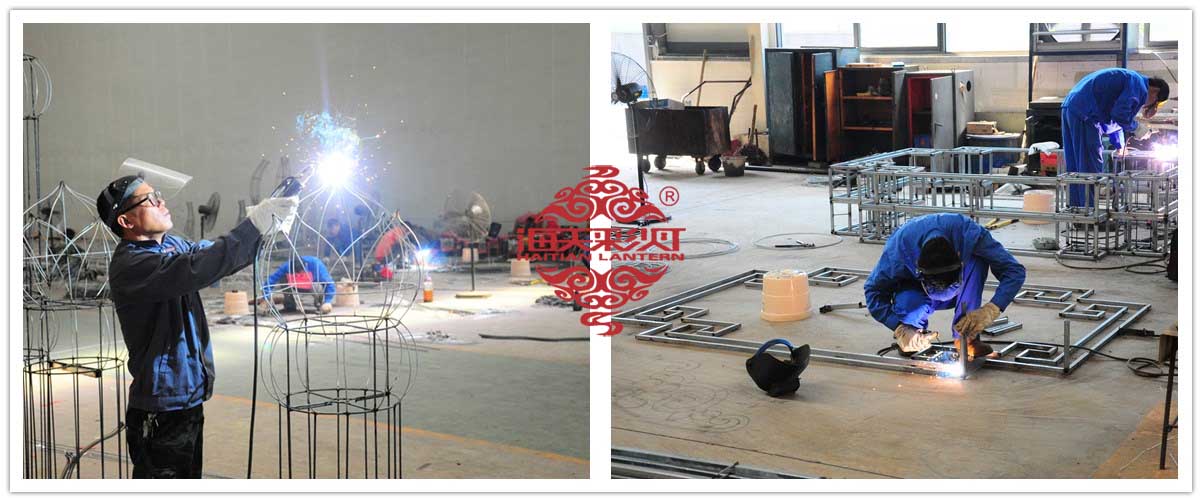 Shap Ungefärlig Steel Structure genom svetsning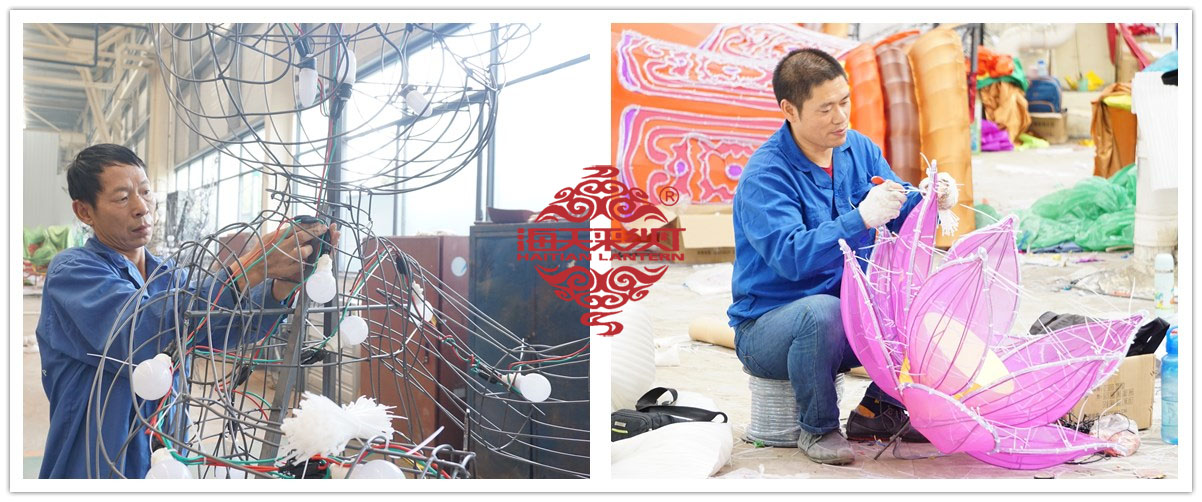 Bundle Engery Saving Lamp Inside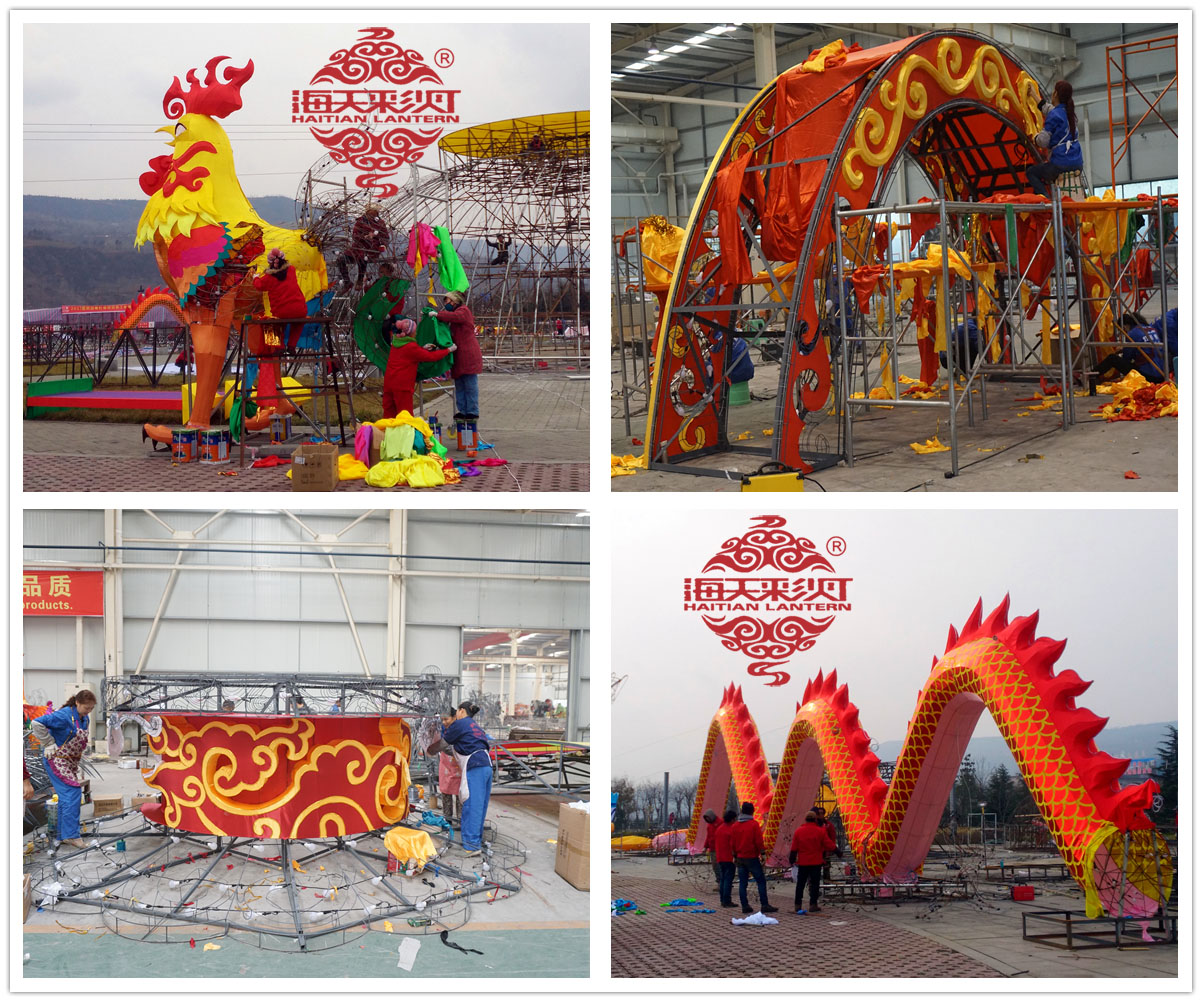 Glue Diverse Fabric on The Steel Structure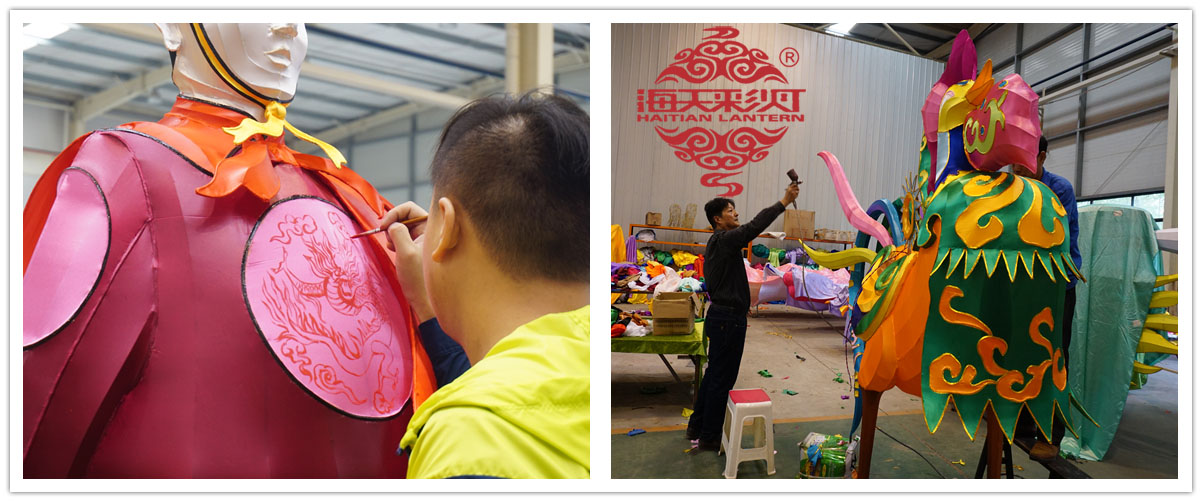 Handle with Details Before Loading
      Lykta displayer är otroligt detaljerade och intrikat konstruerad, med vissa infravärmare så stora som 20 meter hög och 100 meter i längd. Dessa storskaliga festivaler behålla sin äkthet och dra i genomsnitt 150.000 till 200.000 besökare i alla åldrar under deras hemvist.
Video av Lantern Festival