פנס הפסטיבל נחגג ביום ה -15 של החודש הירחי הסיני הראשון, ובאופן מסורתי מסיימת את השנה הסינית החדשה period.During השנה הסינית החדשה, המשפחות לצאת ולראות את הפנסים היפים וקישוטי אור, מבנה על ידי אומנים סיניים. כל אובייקט אור מספרת אגדה, או מסמל תוספת הסיני עתיקה folktale.In קישוטים מוארים, הצגות, מופעים, אוכל, משקאות ופעילויות לילדים מוצעים לעתים קרובות, פונה כל ביקור לחוויה בלתי נשכחת.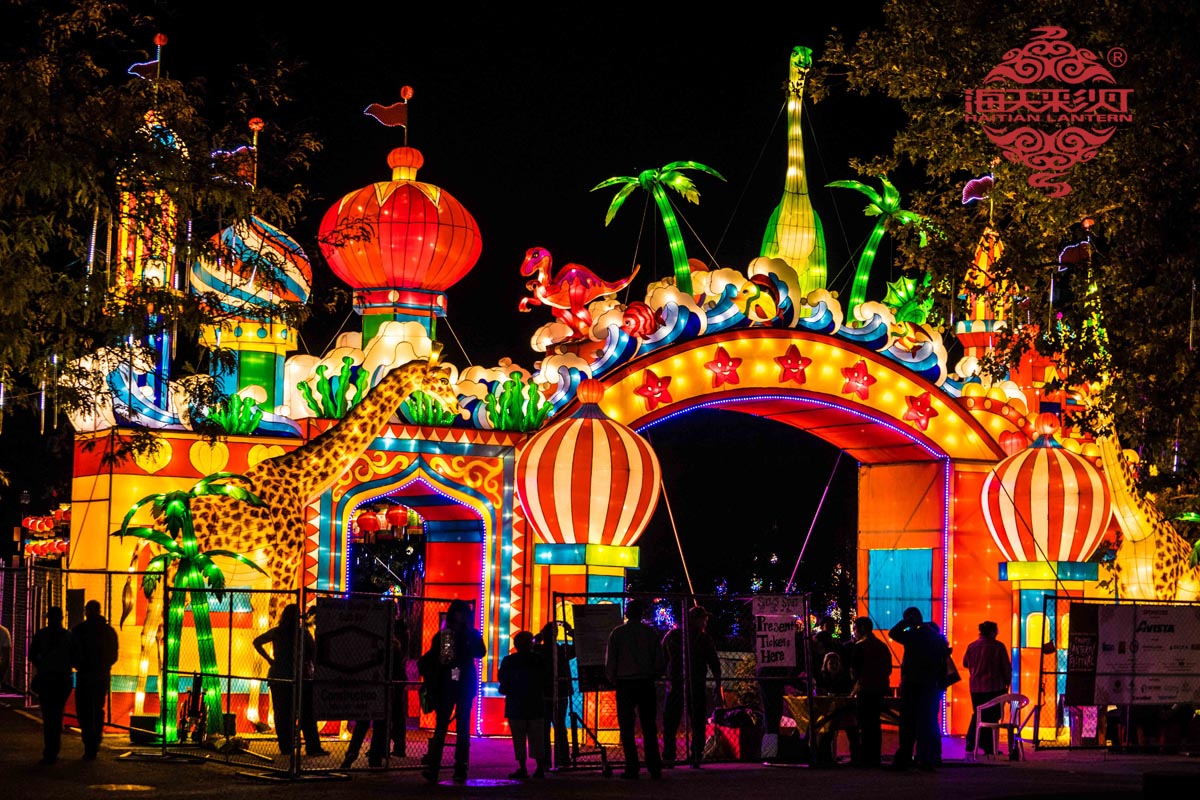 ועכשיו  פסטיבל הפנס לא הוא פשוט להחזיק בסין אך הציג בבריטניה, ארה"ב, Canda, סינגפור, קוריאה ועוד on.as אחת מהפעילויות העממיות המסורתיות של סין, פסטיבל הפנס מפורסם בעיצובו הגאוני, ייצור משובח אשר enrichs מקומי אנשים של התרבותית חיים, להפיץ אושר ולחזק איחוד משפחתי לבנות גישה חיובית פסטיבל פנס life.The  היא דרך מצוינת להעמיק את קשרי התרבות בין מדינות ohter וסין, לחזק את הידידות בין העם בשתי המדינות.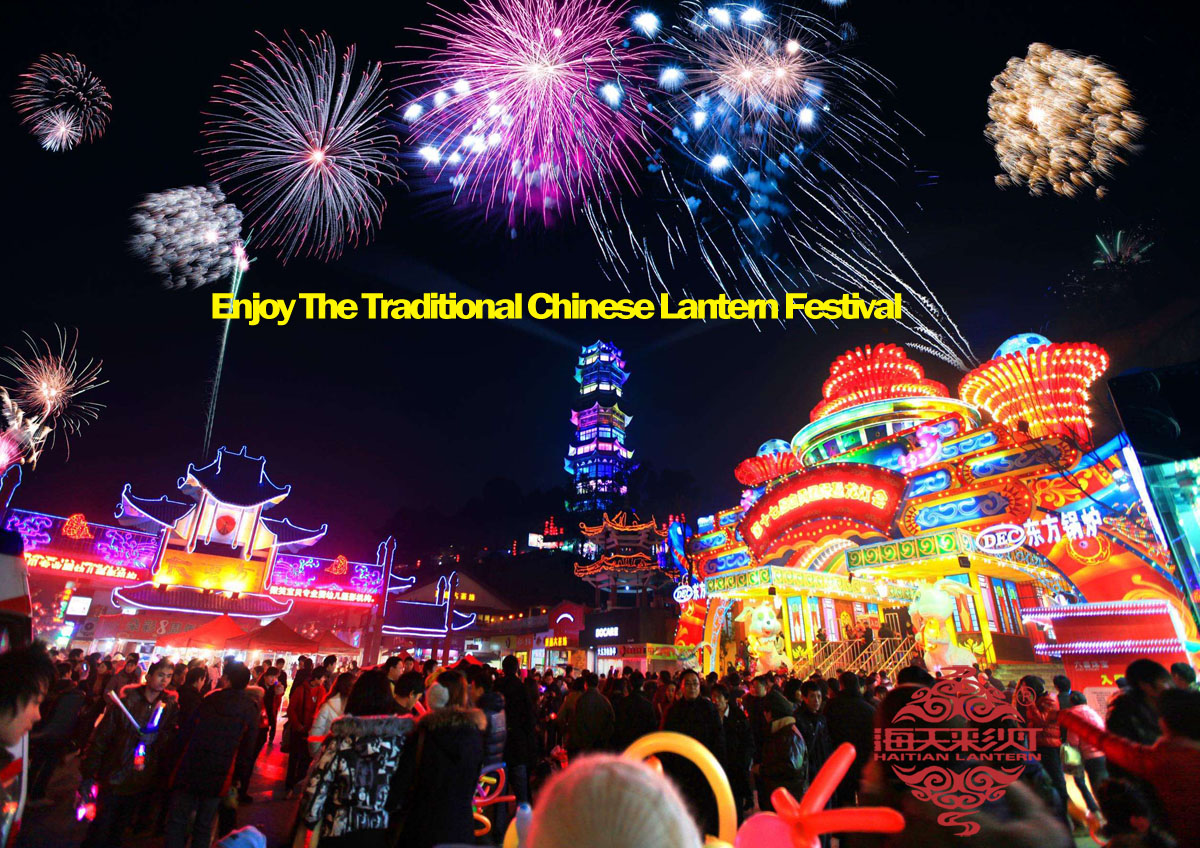 Magnificent lantern displays are built on-site by our artisans normally, using a variety of materials including silk and chinaware. All of our lanterns are then illuminated by environmentally-friendly and cost-effective LED lights. The famous pagoda is made of thousands of ceramic plates, spoons, saucers and cups knotted together by hand – always a visitor favorite.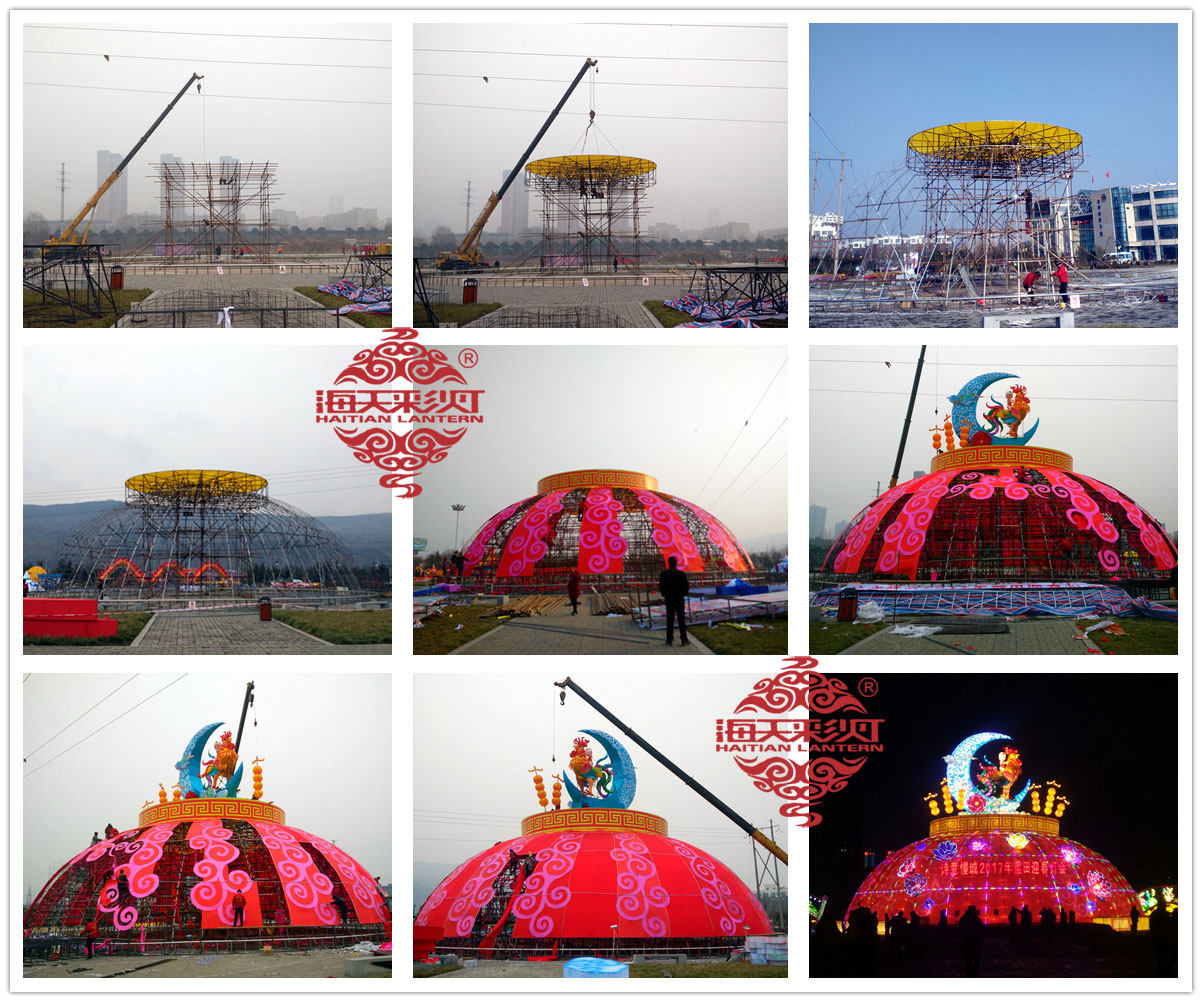 מצד שני, בגלל יותר ופרויקטים פנס בחו"ל יותר, אנחנו מתחילים לייצר רוב של פנסים במפעל שלנו ולאחר מכן לשלוח כמה Statt כדי asemble אותם באתר (כמה פנסים בגודל ענק עדיין לייצר באתר גם).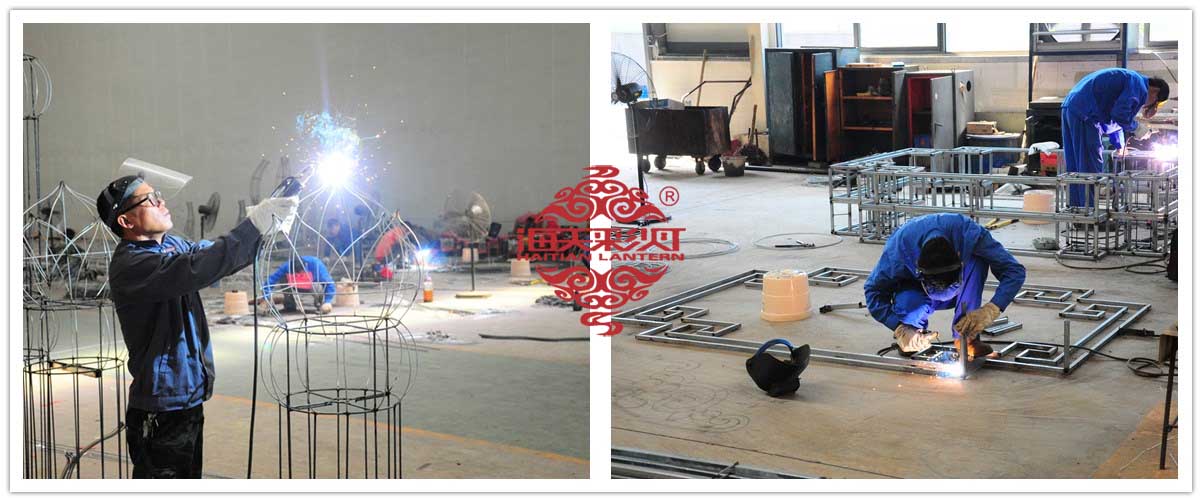 שאפ משוער מבנה פלדה על ידי הריתוך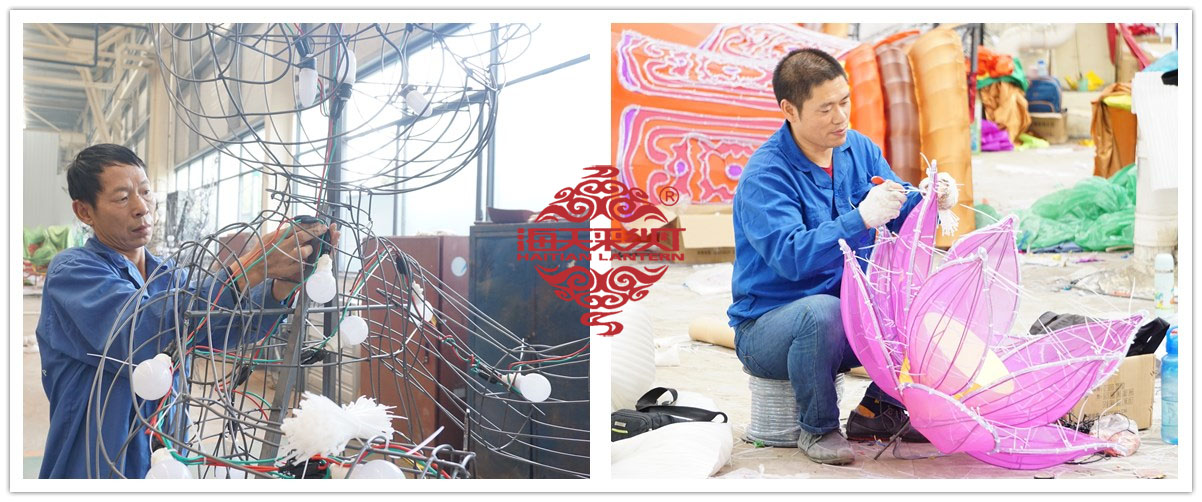 Bundle Engery Saving Lamp Inside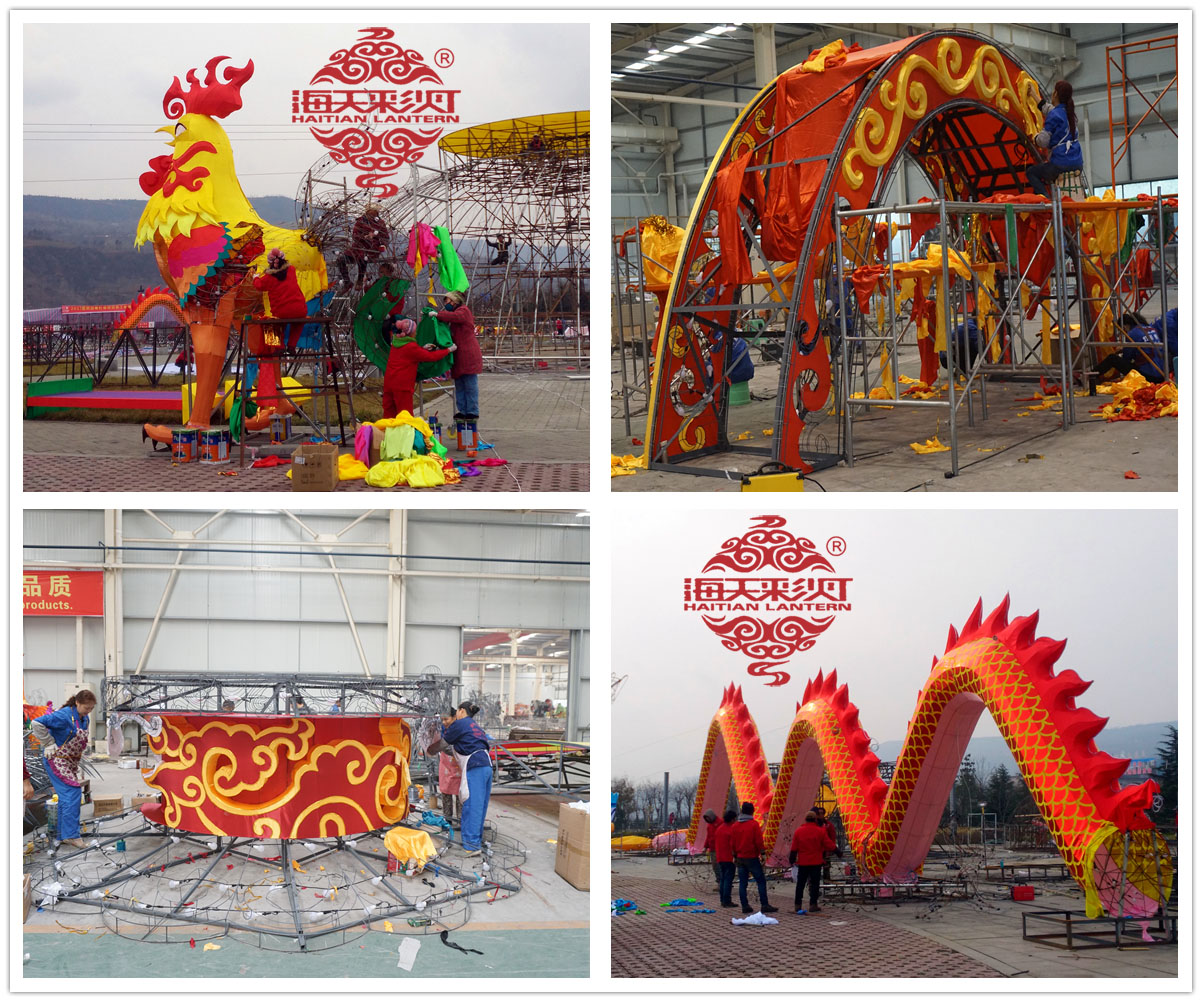 Glue Diverse Fabric on The Steel Structure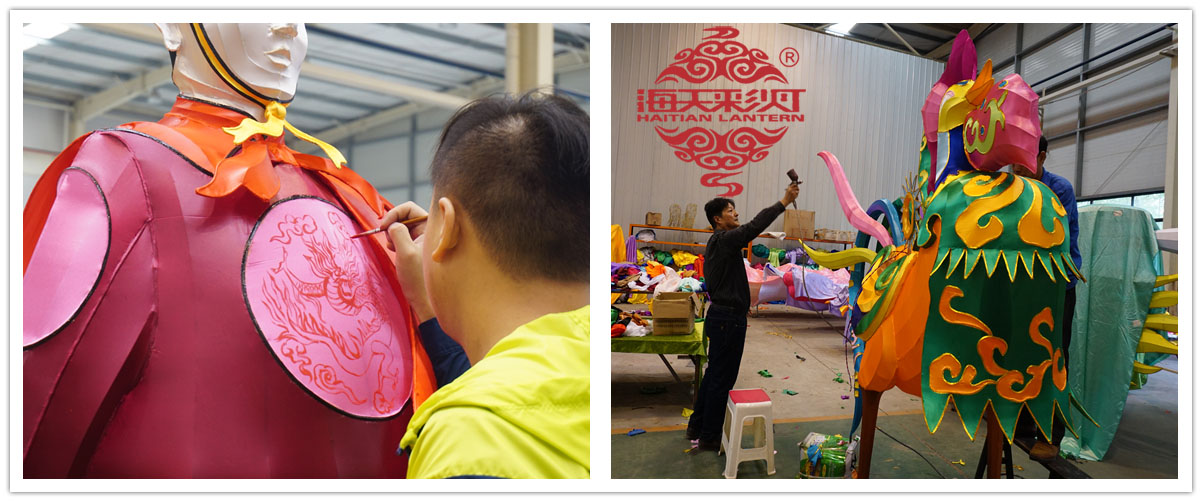 Handle with Details Before Loading
      מציג לנטרן מפורטים להפליא ונבנה בצורה מורכבת, עם פנסים כמה גדול כמו 20 מטרים גבוהים 100 מטר אורך. פסטיבלים בקנה מידה גדול אלה לשמור על האותנטיות שלהם ולצייר ממוצע של 150,000 עד 200,000 מבקרים בכל הגילאים במהלך ההתמחות שלהם.
וידאו של פסטיבל הפנסים