The Lantern Festival er haldin á 15. dag fyrsta kínverska tungl mánuði, og jafnan endar kínverska New Year period.During kínverska New Year, fjölskyldur fara út að horfa á fallega ljósker og léttar skraut iðn af kínverskum handverksmenn. Hvert ljós hlutur segir þjóðsaga, eða táknræn forn kínversku folktale.In viðbót upplýstum skreytingar, sýning, sýningar, mat, drykki og starfsemi barna eru oft í boði, beygja hvaða heimsókn í ógleymanleg upplifun.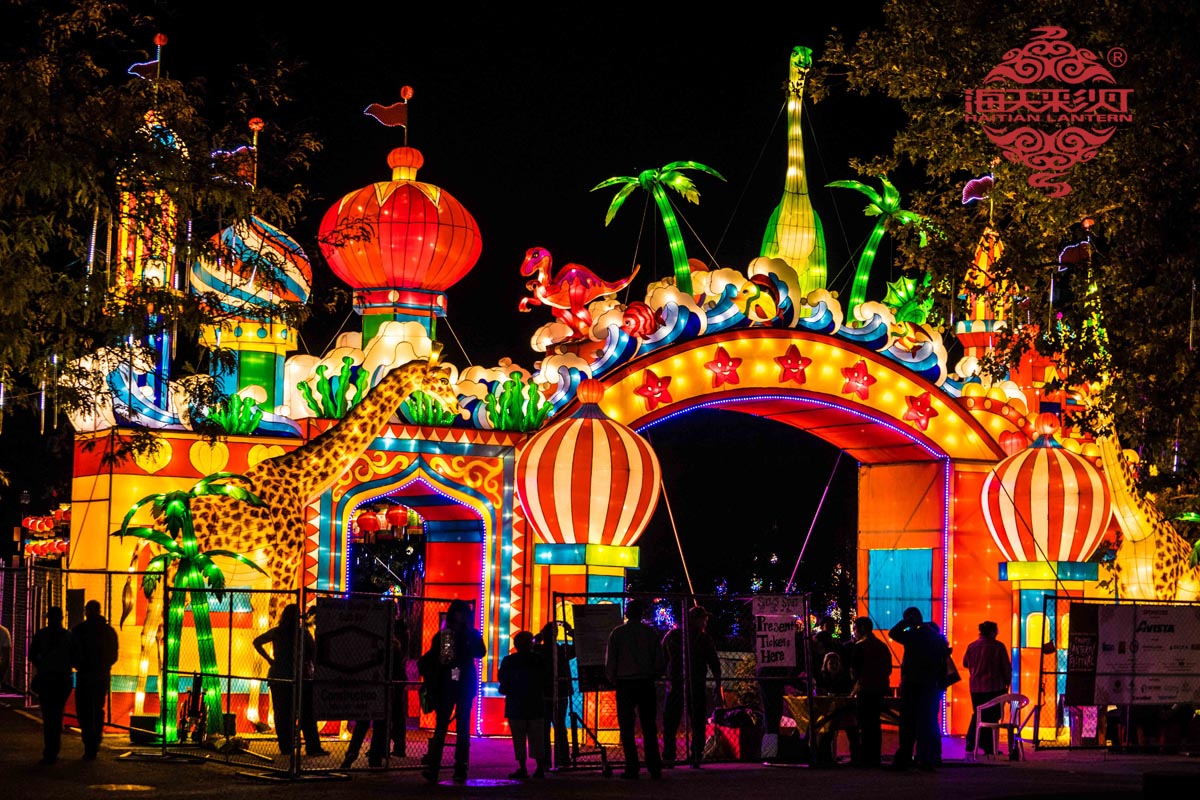 Og nú  lukt Festival eru ekki bara halda í Kína, en sýnd í Bretlandi, Bandaríkjunum, Canda, Singapore, Kóreu og svo on.as einu Kína hefðbundinni starfsemi Folk, Lantern Festival er frægur fyrir snjallt hönnun, fínn framleiðslu sem enrichs staðbundin menningarlíf fólks, dreifa hamingju og styrkja fjölskyldu Reunion og byggja upp jákvætt viðhorf til life.The lukt Festival  er frábær leið til að dýpka menningarsamskipti milli ohter landa og Kína, styrkja vináttu meðal fólks í báðum löndum.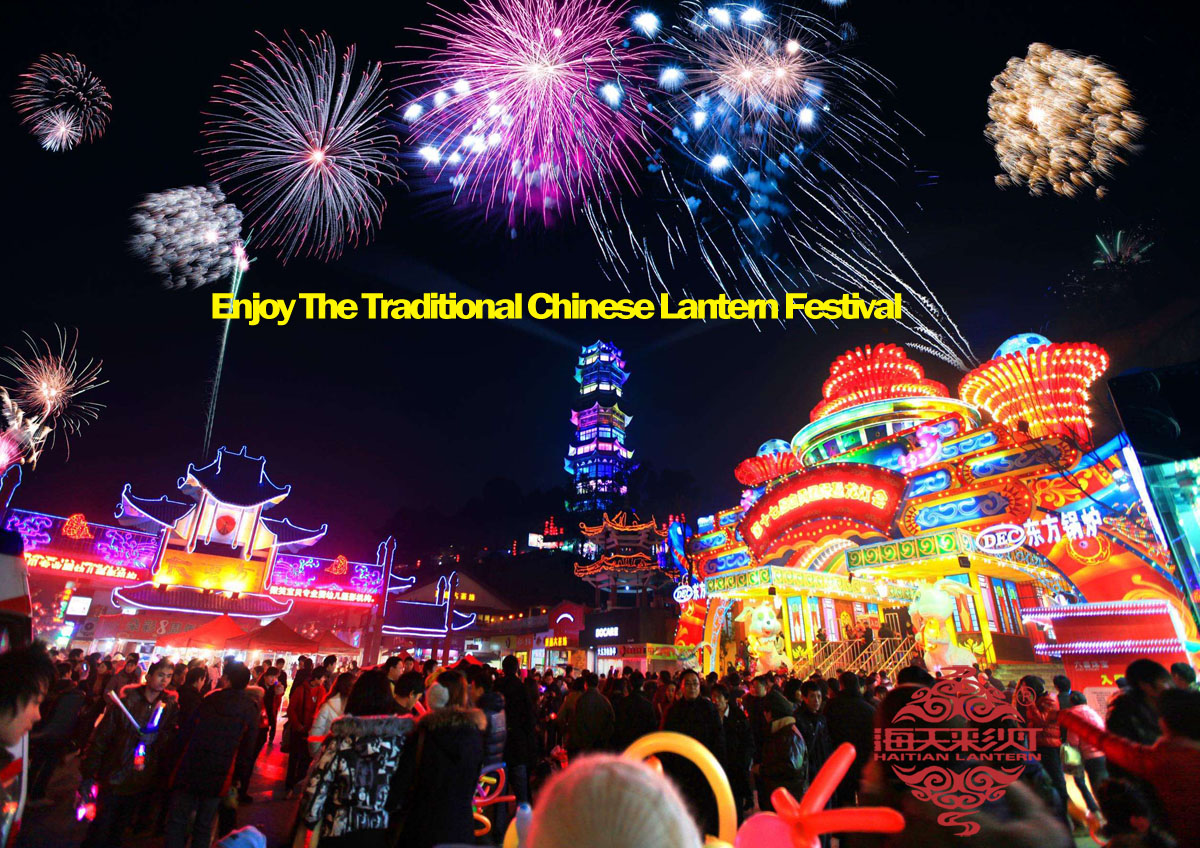 Magnificent lantern displays are built on-site by our artisans normally, using a variety of materials including silk and chinaware. All of our lanterns are then illuminated by environmentally-friendly and cost-effective LED lights. The famous pagoda is made of thousands of ceramic plates, spoons, saucers and cups knotted together by hand – always a visitor favorite.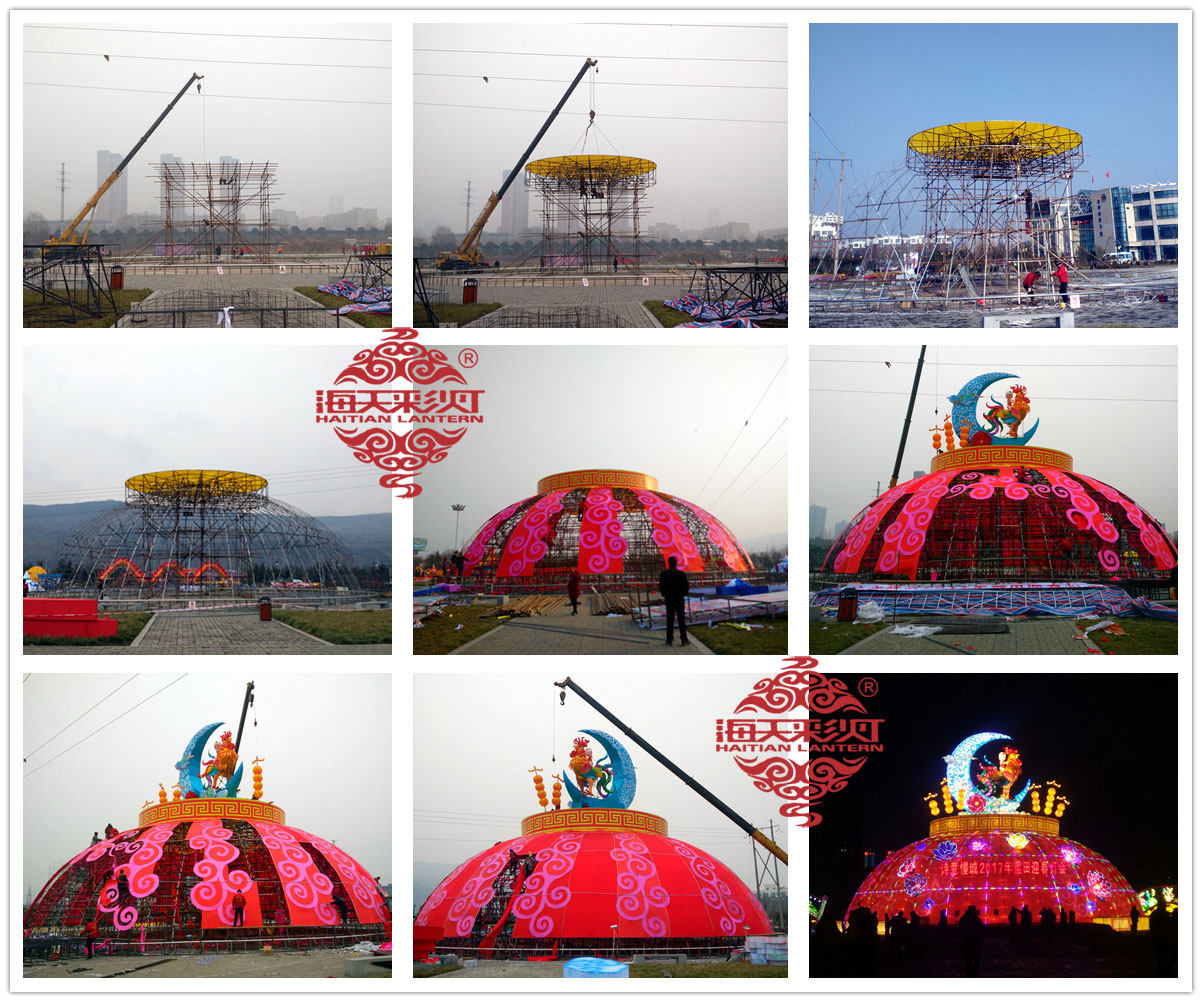 Á hinn bóginn, vegna þess að fleiri og fleiri erlenda lukt verkefnum, byrjum við að framleiða mestu af ljósker í verksmiðju okkar og þá senda nokkrar Statt að asemble þær á staðnum (sumar gríðarstór stærð ljósker eru enn að framleiða á staðnum líka).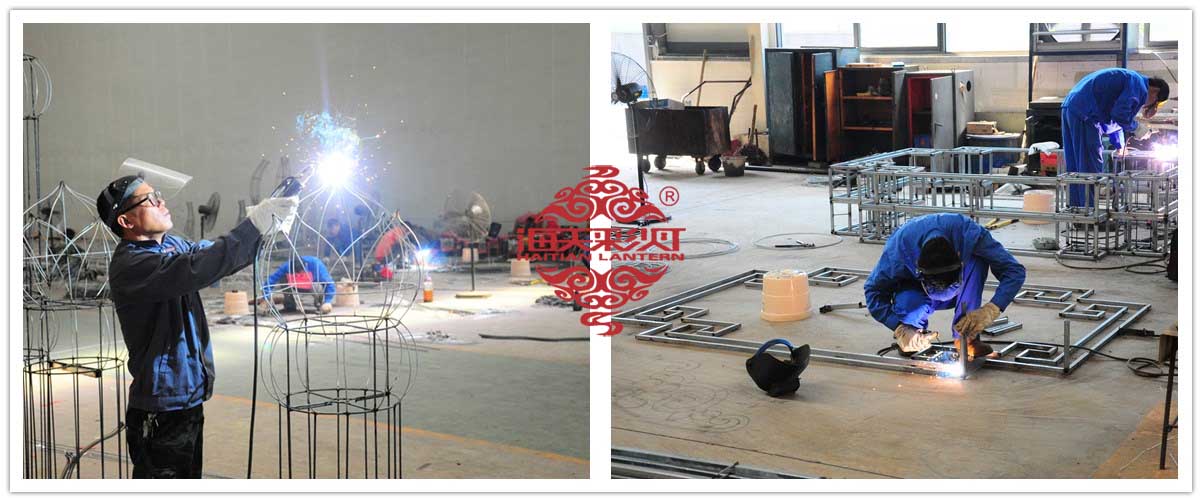 Shap Áætlaða Steel Structure eftir suðu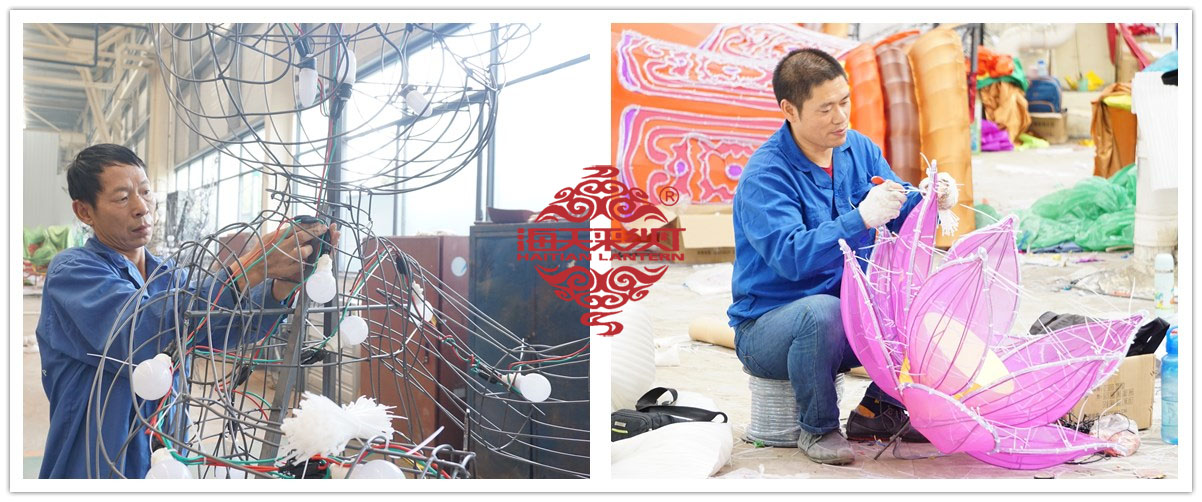 Bundle Engery Saving Lamp Inside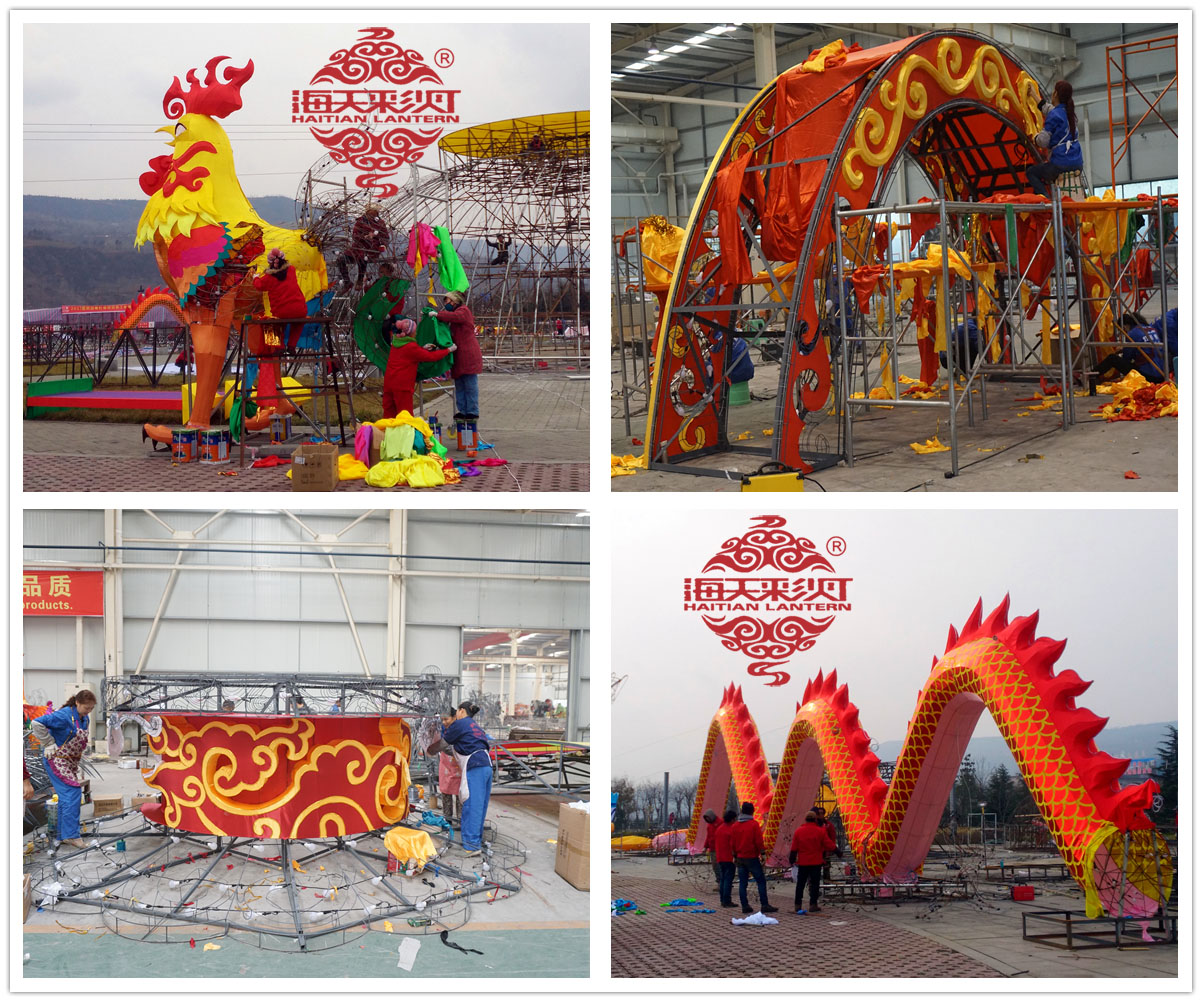 Glue Diverse Fabric on The Steel Structure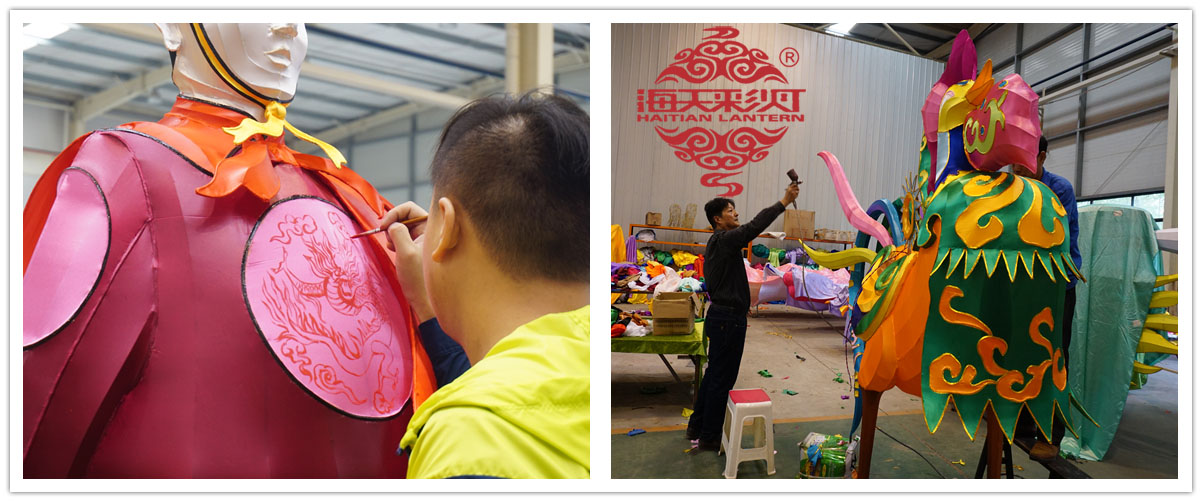 Handle with Details Before Loading
      Lukt birtir eru ótrúlega nákvæmar og intricately smíðuð, með nokkrum ljósker jafn stór og 20 metrar á hæð og 100 metrar að lengd. Þessar stórfelldum hátíðir halda áreiðanleika þeirra og draga að meðaltali 150.000 til 200.000 gesti á öllum aldri á búsetu þeirra.
Myndband af Lantern Festival