The na-ejegharị Festival na-eme ememe na 15 ụbọchị nke mbụ Chinese ọnwa, na omenala na-agwụ ndị Chinese New Year period.During Chinese New Year, ezinụlọ pụọ na-ekiri ndị mara mma lanterns na ìhè ịchọ mma, deere site Chinese ọrụ nkà. Onye ọ bụla ìhè ihe-agwa a akụkọ, ma ọ bụ na-anọchi anya oge ochie Chinese folktale.In adianade ìhè decorations, na-egosi, arụmọrụ, nri, na-aṅụ na ụmụ na-eme ugboro ugboro nyere, mbịne ọ bụla nleta n'ime agaghị echefu ahụmahụ.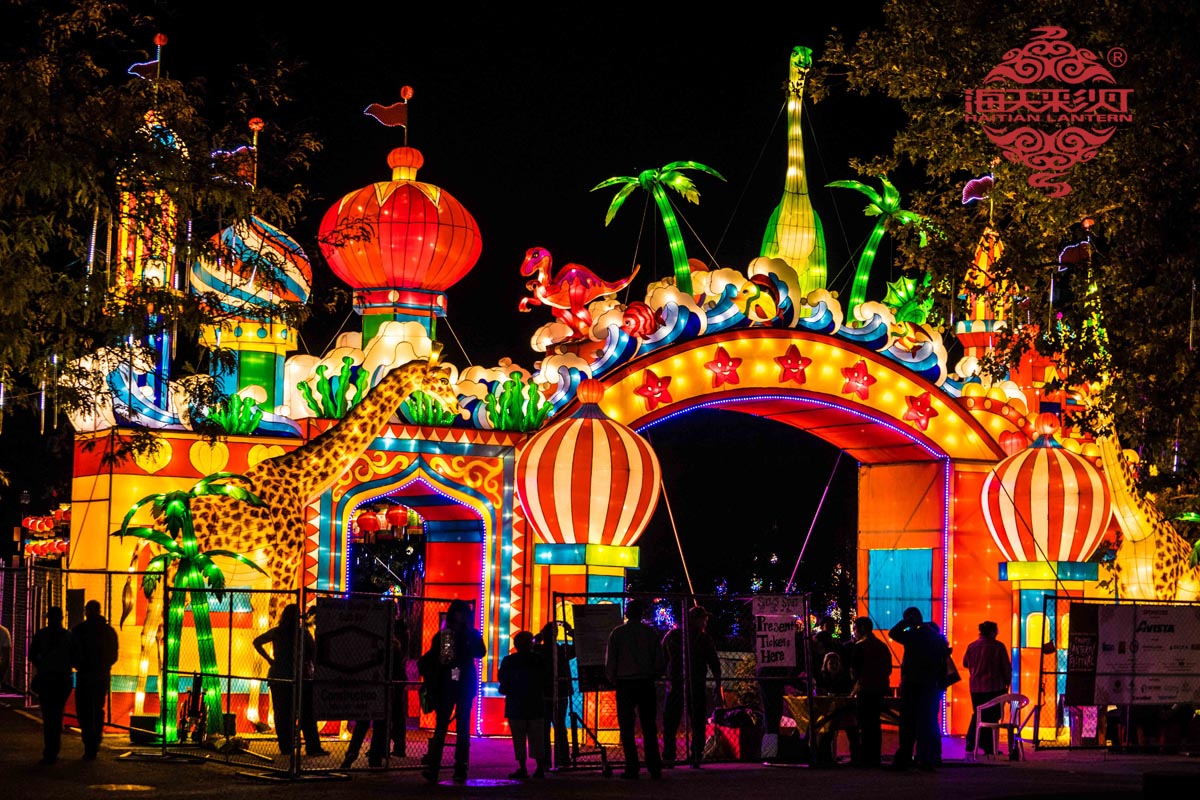 Ma ugbu a,  na-ejegharị ememme bụghị na-dị nnọọ jide china ma gosipụtawo na UK, USA, Canda, Singapore, Korea na on.as otu n'ime China si omenala ndiife eme, ndị na-ejegharị ememme bụ ma ama n'ihi na ya zie ezie imewe, mma n'ichepụta nke enrichs obodo ndị mmadụ omenala ndụ, na-agbasa obi ụtọ ma na-ewusi ezinụlọ ịdịghachi na-ewuli elu àgwà ziri ezi na life.the-ejegharị ememme  bụ ụzọ magburu onwe ya mikwuo omenala mgbanwe n'etiti ohter mba na China, na-ewusi enyi n'etiti ndị mmadụ na mba abụọ.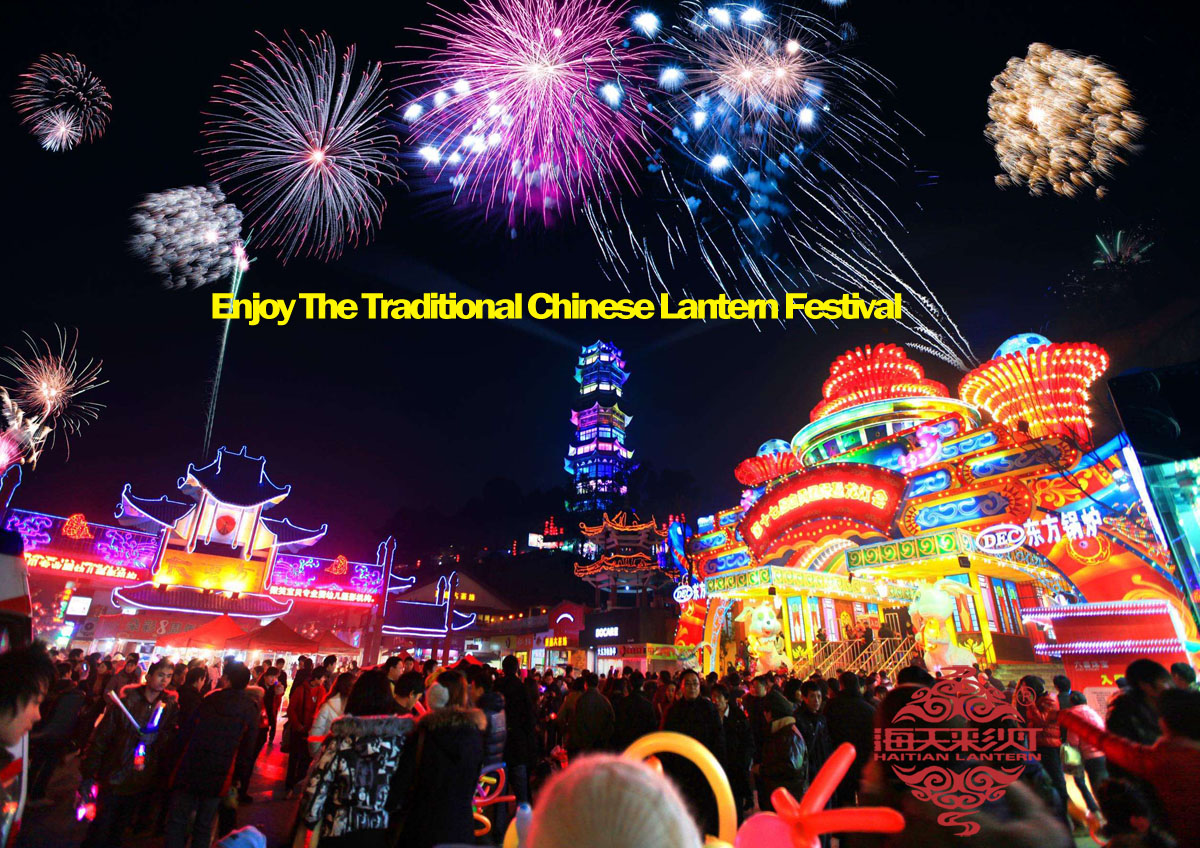 Magnificent lantern displays are built on-site by our artisans normally, using a variety of materials including silk and chinaware. All of our lanterns are then illuminated by environmentally-friendly and cost-effective LED lights. The famous pagoda is made of thousands of ceramic plates, spoons, saucers and cups knotted together by hand – always a visitor favorite.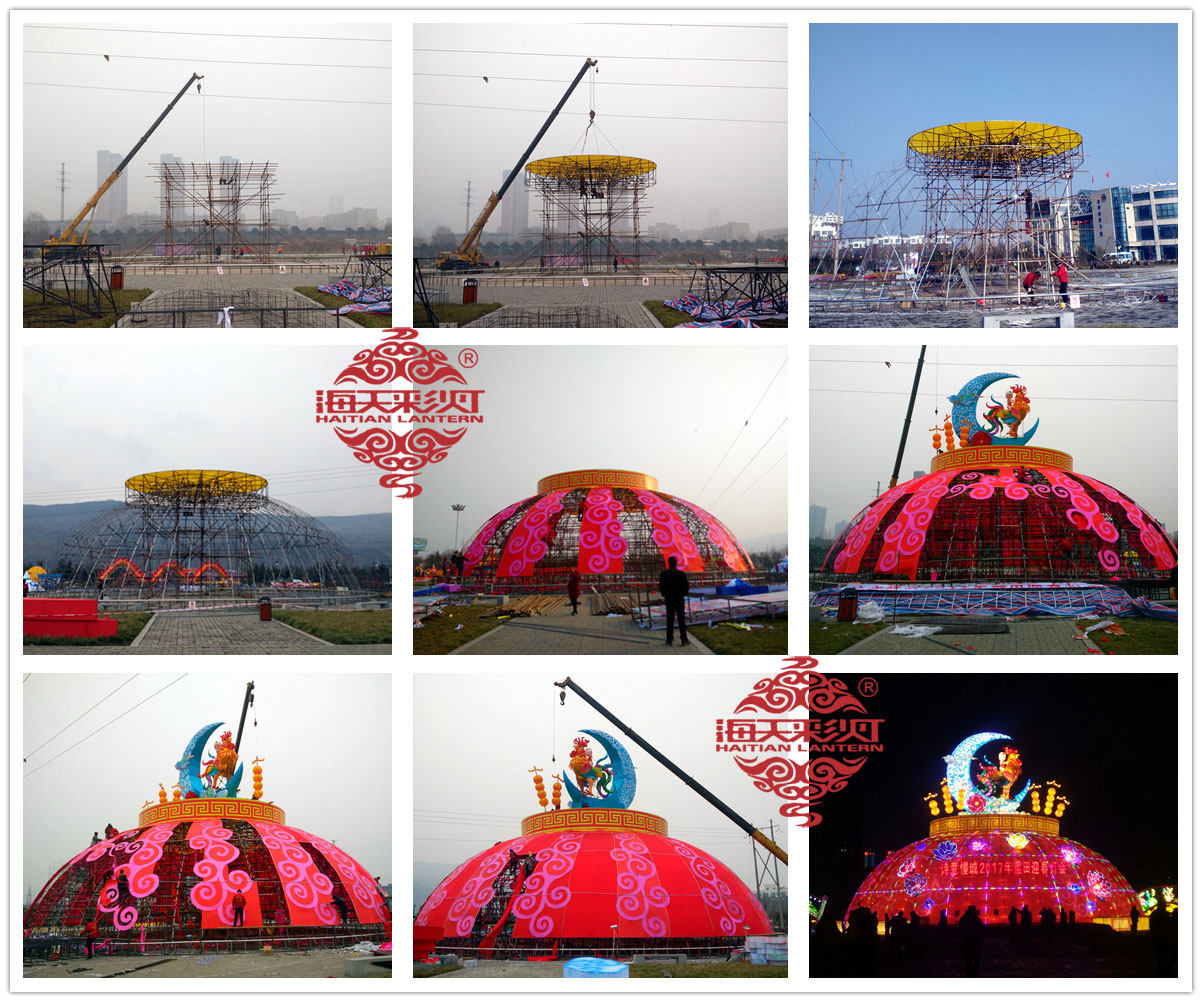 N'aka nke ọzọ, n'ihi na nke ọzọ na ndị ọzọ esenidụt na-ejegharị oru ngo, anyị na-amalite Nlụpụta ọtụtụ akụkụ nke lanterns anyị ụlọ ọrụ ma na-ezite ole na ole statt ka asemble ha na saịtị (ụfọdụ nnukwu size lanterns ka na-Nlụpụta na saịtị nwekwara).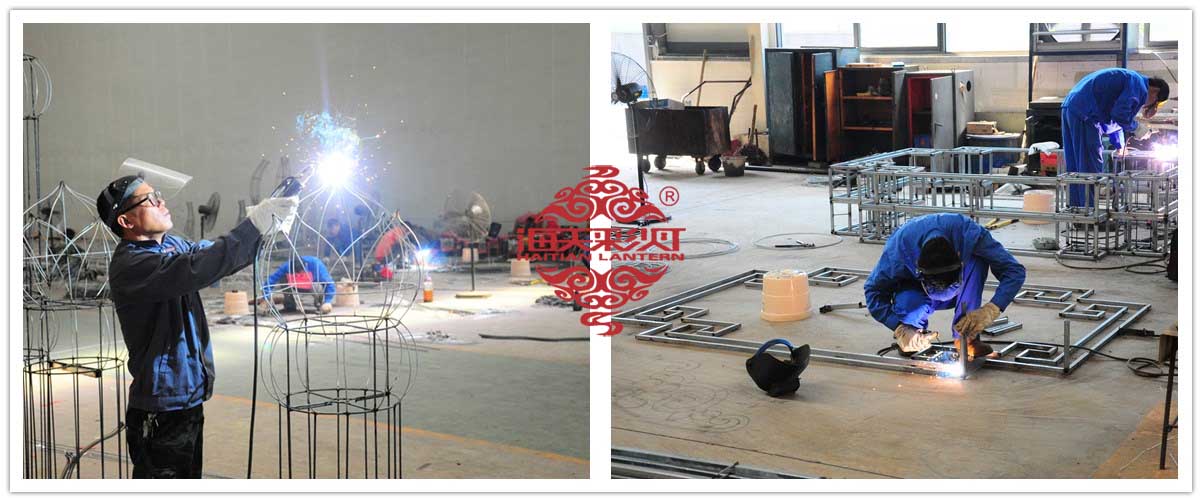 Shap ịgụta Steel Structure site ịgbado ọkụ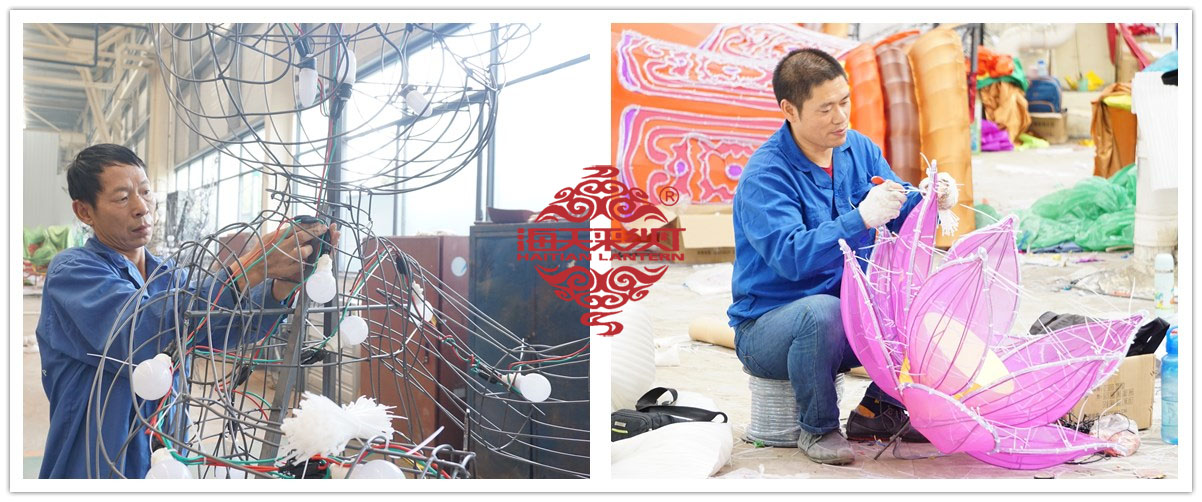 Bundle Engery Saving Lamp Inside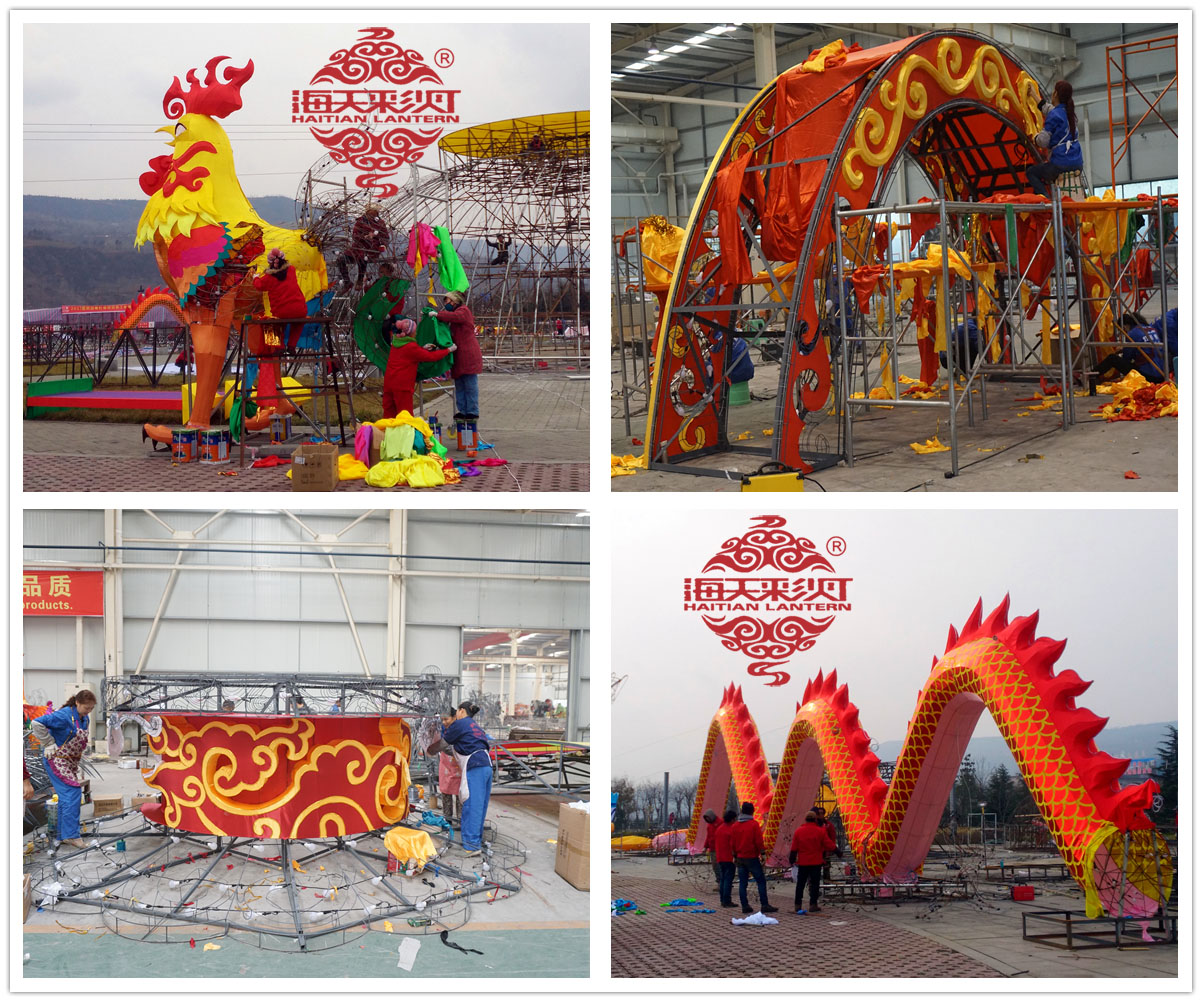 Glue Diverse Fabric on The Steel Structure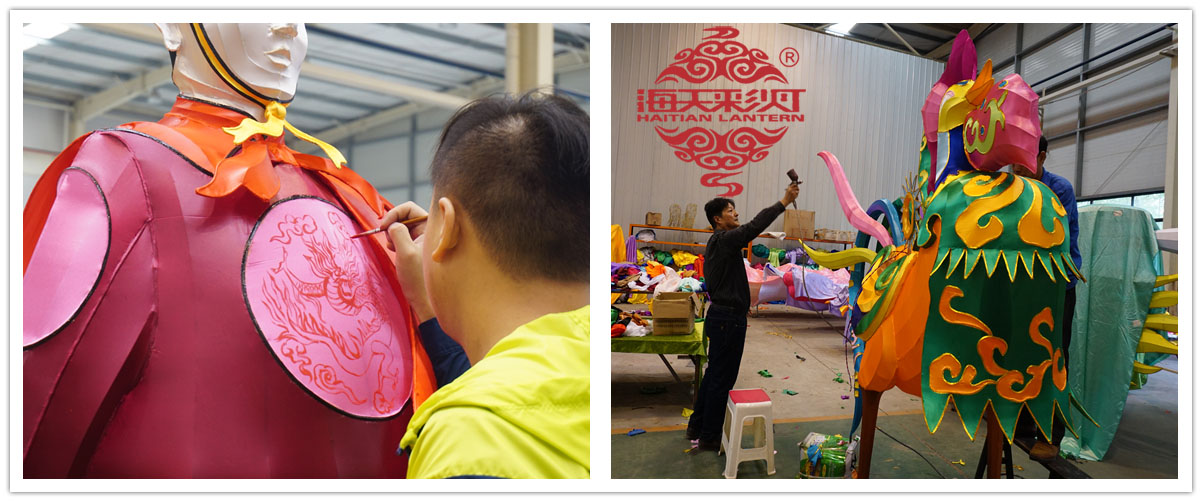 Handle with Details Before Loading
      Na-ejegharị na-egosiputa na-incredibly zuru ezu na a chọrọ nnọọ wuru, na ụfọdụ lanterns dị ka nnukwu dị 20 mita ogologo na 100 mita n'ogologo. A nnukwu-ọnụ ọgụgụ na-eme ememme na-ha ziri ezi ma na-abịaru nkezi nke 150,000 ka 200,000 ndị ọbịa nke afọ niile n'oge ha residency.
Video nke na-ejegharị Festival