A Lámpás Fesztivál ünneplik a 15. napon az első kínai Hold hónap, és hagyományosan végződik a kínai újév period.During kínai újév, a családjára kimegy nézni a szép lámpák és fény dísztárgyak, ügyes kínai kézművesek. Mindegyik könnyű tárgy mondja a legenda, vagy szimbolizálja egy ősi kínai folktale.In mellett világító díszek, műsorok, előadások, ételek, italok és a gyermekek tevékenységét gyakran kínálnak, hogy minden olyan látogatás felejthetetlen élmény.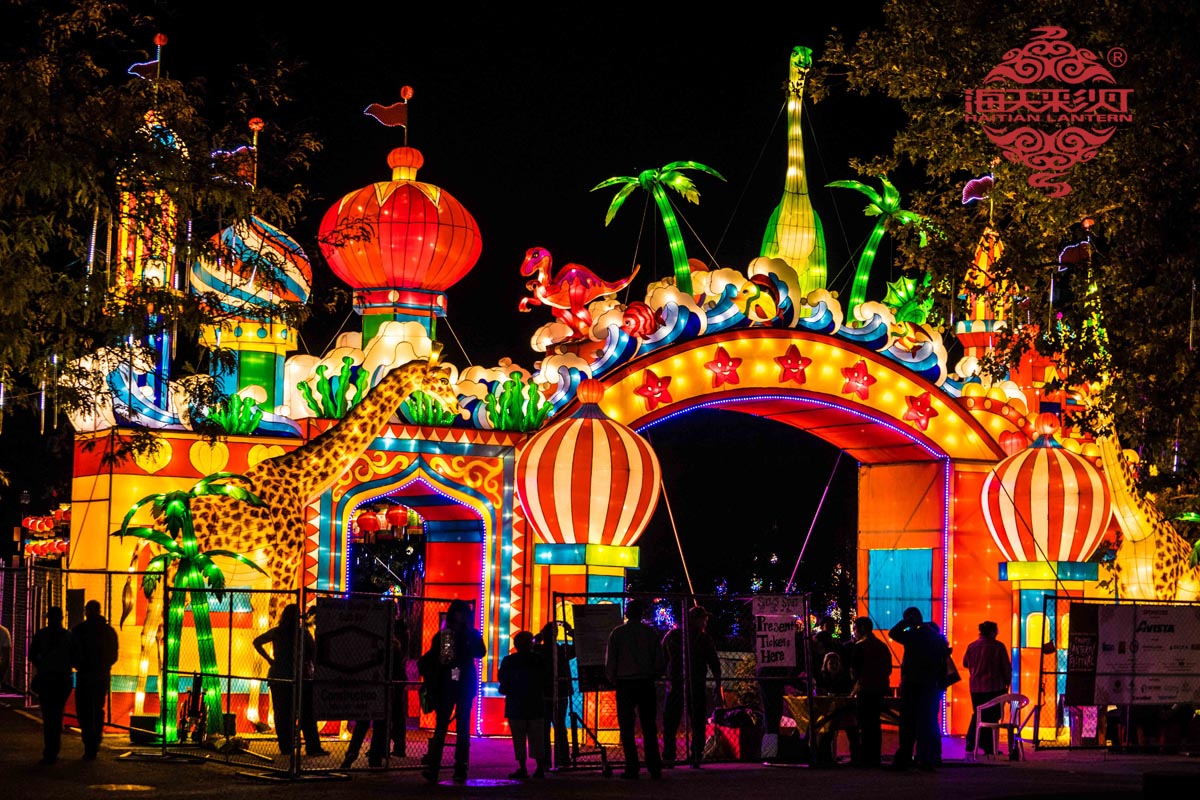 És most a  lámpás fesztivál nem csak tartsa Kínában, de megmaradt az Egyesült Királyságban, USA, Canda, Szingapúr, Korea és így on.as Kína egyik a hagyományos népi tevékenység, a lámpás fesztivál híres ötletes design, finom gyártása, amely enrichs helyi emberek kulturális élet, elterjedt a boldogság és erősíteni a családi összejövetelen, és felépíteni a pozitív hozzáállás az life.The lámpás fesztivál  egy kiváló módja, hogy elmélyítse a kulturális cserék között ohter országok és Kína erősíti a barátság az emberek között mindkét országban.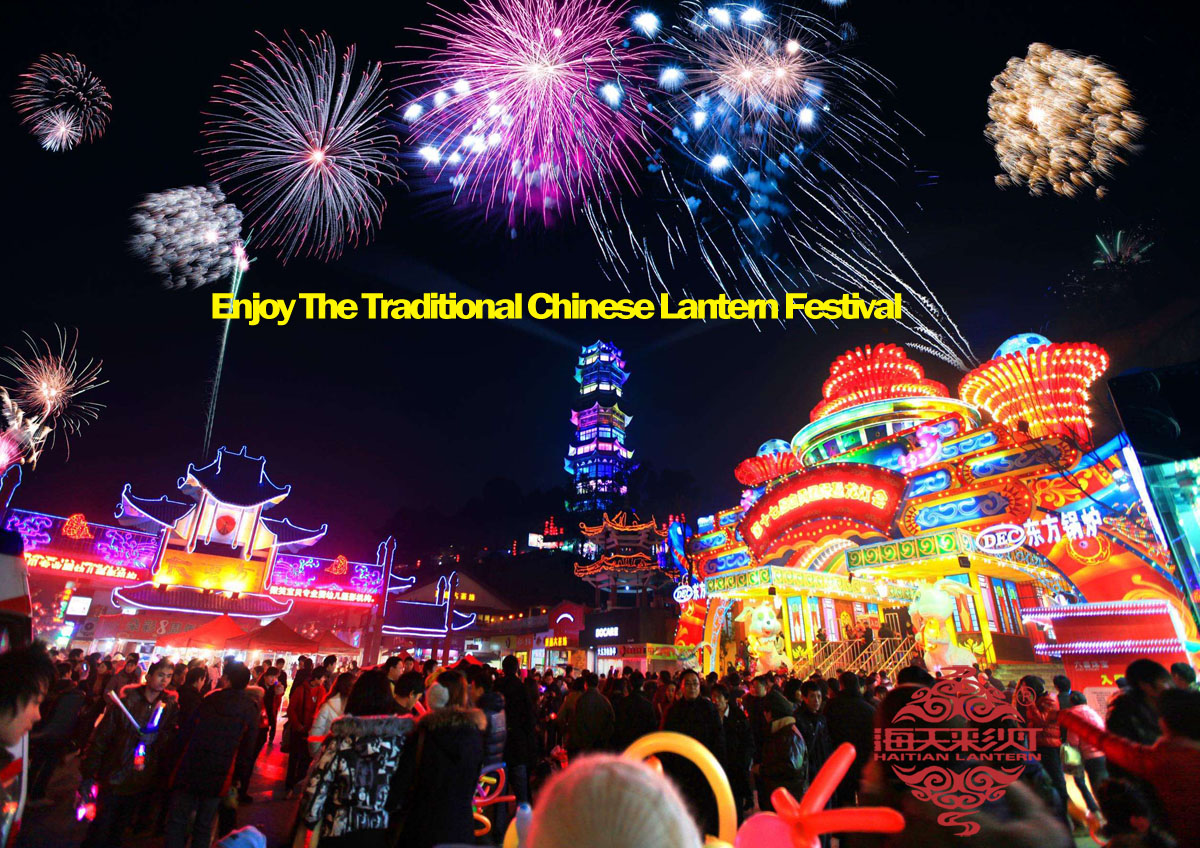 Magnificent lantern displays are built on-site by our artisans normally, using a variety of materials including silk and chinaware. All of our lanterns are then illuminated by environmentally-friendly and cost-effective LED lights. The famous pagoda is made of thousands of ceramic plates, spoons, saucers and cups knotted together by hand – always a visitor favorite.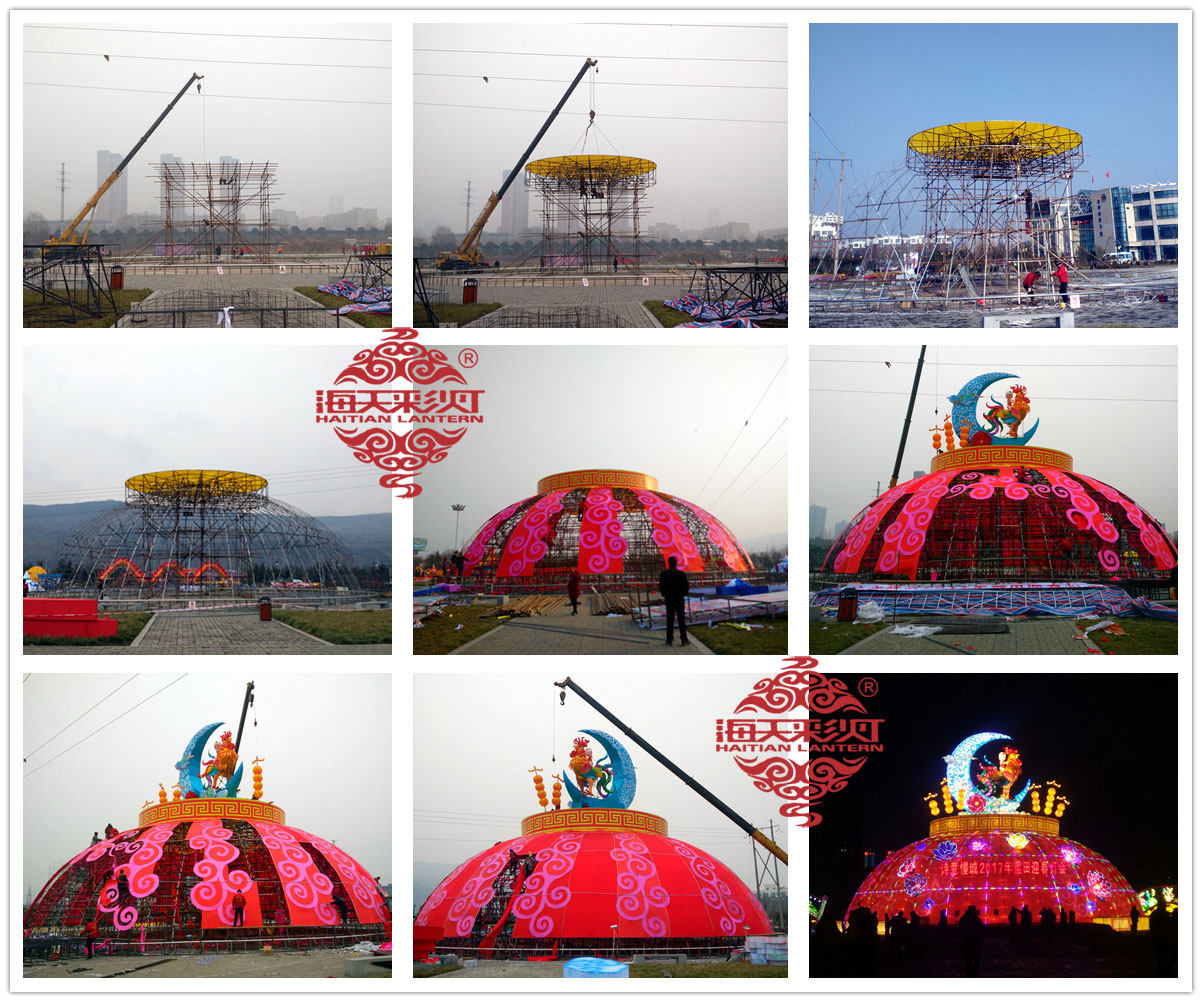 Másrészt, mert egyre több és több tengerentúli lámpa projekt, kezdjük gyártani nagy része lámpák üzemünkben, majd küldje néhány statt hogy asemble őket helyben (néhány hatalmas méretű lámpákra még mindig gyártanak helyben is).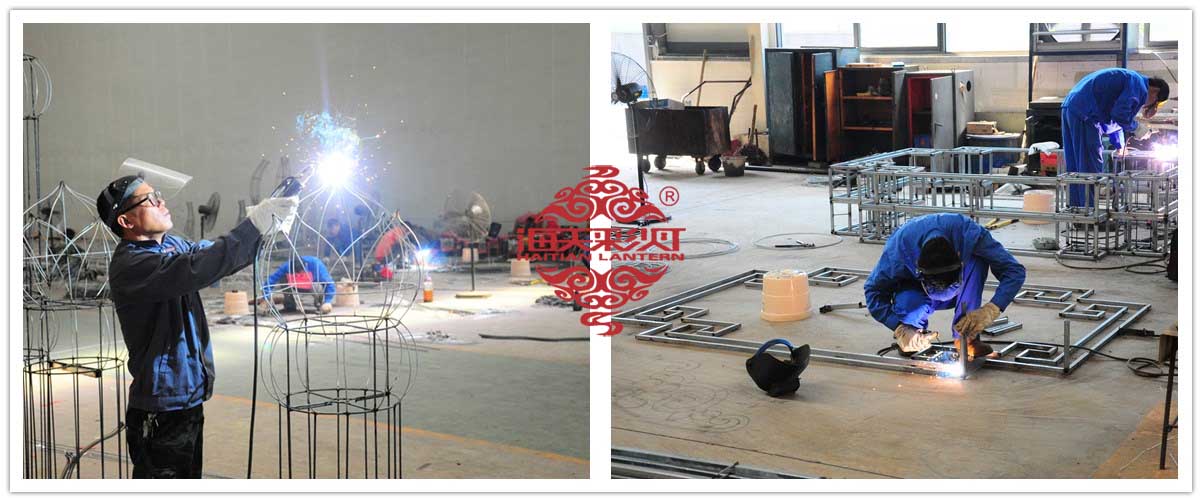 Shap Hozzávetőleges Acélszerkezeti hegesztéssel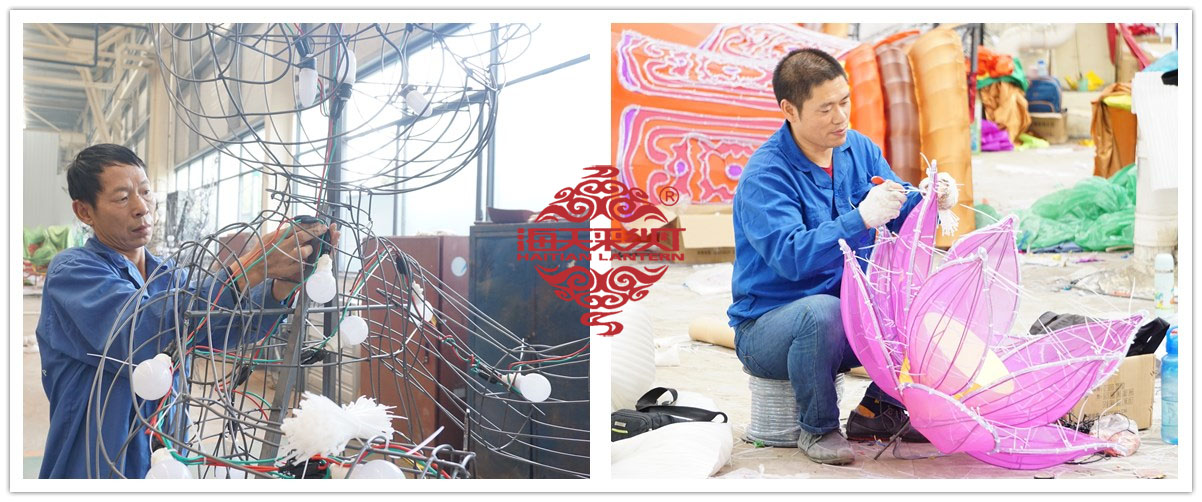 Bundle Engery Saving Lamp Inside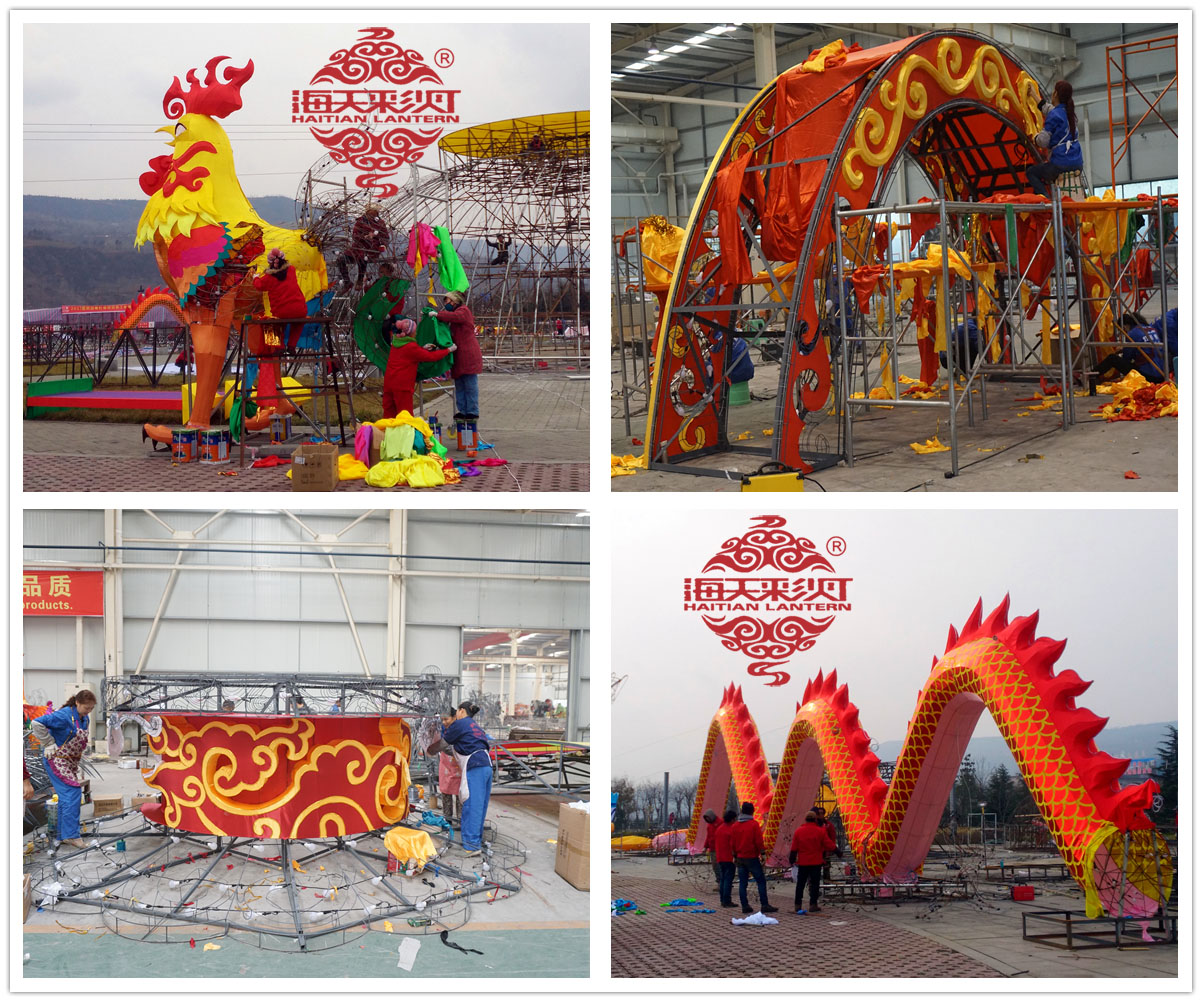 Glue Diverse Fabric on The Steel Structure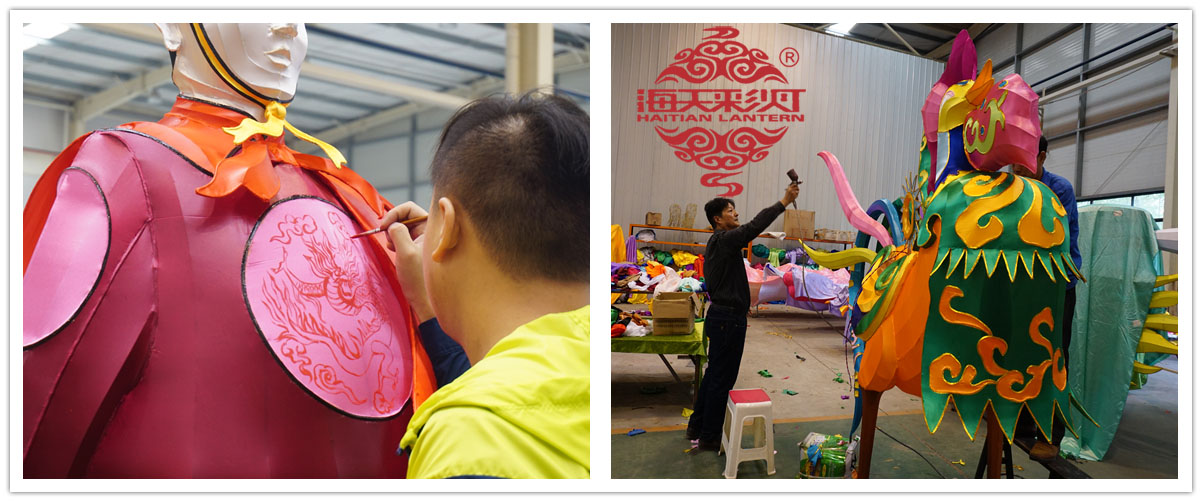 Handle with Details Before Loading
      Lámpás kijelzők hihetetlenül részletes és bonyolult gyártani, néhány lámpás akkora, mint 20 méter magas és 100 méter hosszú. Ezek a nagyszabású fesztiválok tartani azok hitelességét, és felhívni átlagosan 150.000 200.000 minden korosztály során tartózkodási engedélyt.
Videó Lampionfesztivál