A float is a decorated platform, either built on a vehicle like a truck or towed behind one, which is a component of many festive parades. These flots are used in kinds of activities such as theme park parade,goverment celebration,carnival.in traditonal events, floats are decorated entirely in flowers or other plant material.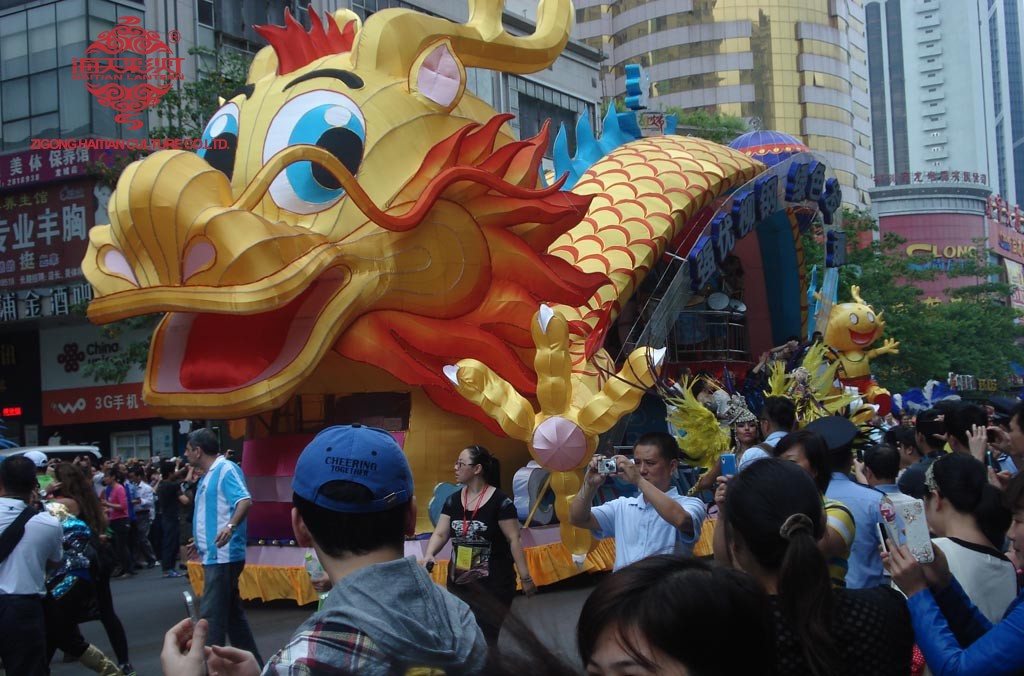 Meie ujukid on valmistatud tradtional laterna workmanships alo kasutage terasest uim ja kimbu Led lamp teraskonstruktsioonide värvi kangad kohta surface.this liiki ujukid ei saa lihtsalt olla eksponeeritud päevasel kuid võiks olla vaatamisväärsusi ööd .
      Teiselt poolt, rohkem ja rohkem erinevaid materjale ja workmanships kasutavad in floats.we sageli ühendada animatronis toodete laternad töö ja klaaskiust skulptuurid ujukite, selline ujukite tuua erinevaid kogemusi külastajatele.