Een drijver is een versierde platform, ofwel gebouwd op een voertuig, zoals een vrachtwagen of gesleept achter een, dat is een onderdeel van veel feestelijke optochten. Deze flots worden gebruikt in allerlei activiteiten, zoals het themapark parade, overheid celebrtion, carnival.in traditionele evenementen, zijn praalwagens dat volledig is ingericht in bloemen of ander plantmateriaal.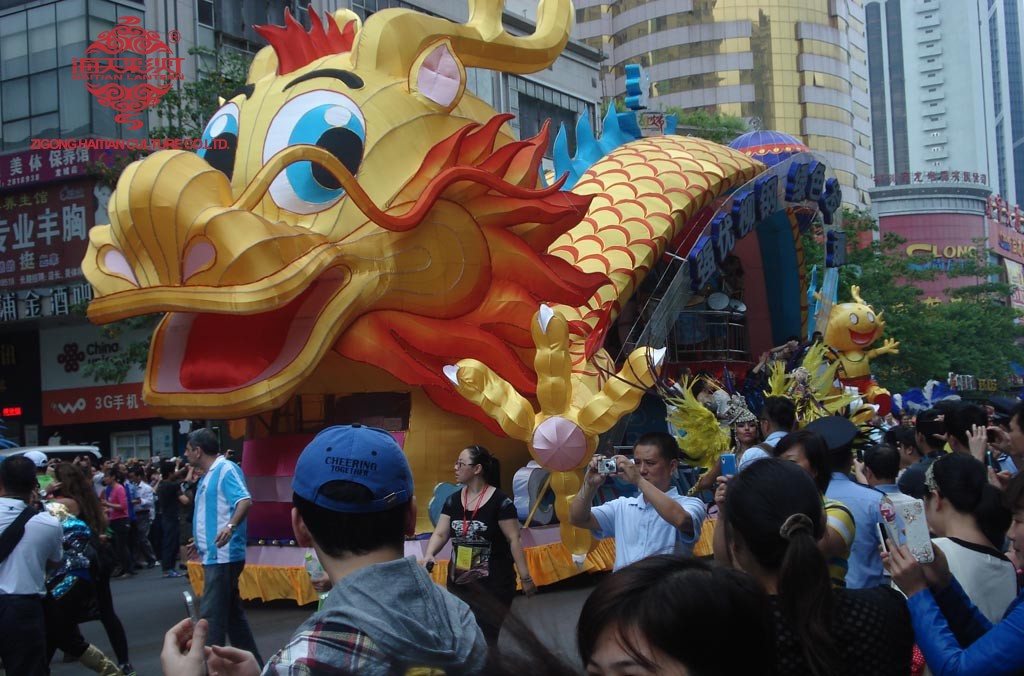 Onze drijvers zijn vervaardigd in de artisanale lantaarn workmanships alo, gebruik maken van de stalen naar Shap en bundelen de LED-lamp op de staalconstructie met kleur stoffen op de surface.this natura van de drijvers kan niet zomaar worden tentoongesteld overdag maar kon attracties 's nachts .
      Aan de andere kant, meer en meer verschillende materialen en workmanships zijn gebruik te maken in floats.we combineren vaak de animatronis producten met lantaarns vakmanschap en glasvezel sculpturen in de drijvers, dit soort van praalwagens te brengen andere ervaring voor bezoekers.