A float is a decorated platform, either built on a vehicle like a truck or towed behind one, which is a component of many festive parades. These flots are used in kinds of activities such as theme park parade,goverment celebration,carnival.in traditonal events, floats are decorated entirely in flowers or other plant material.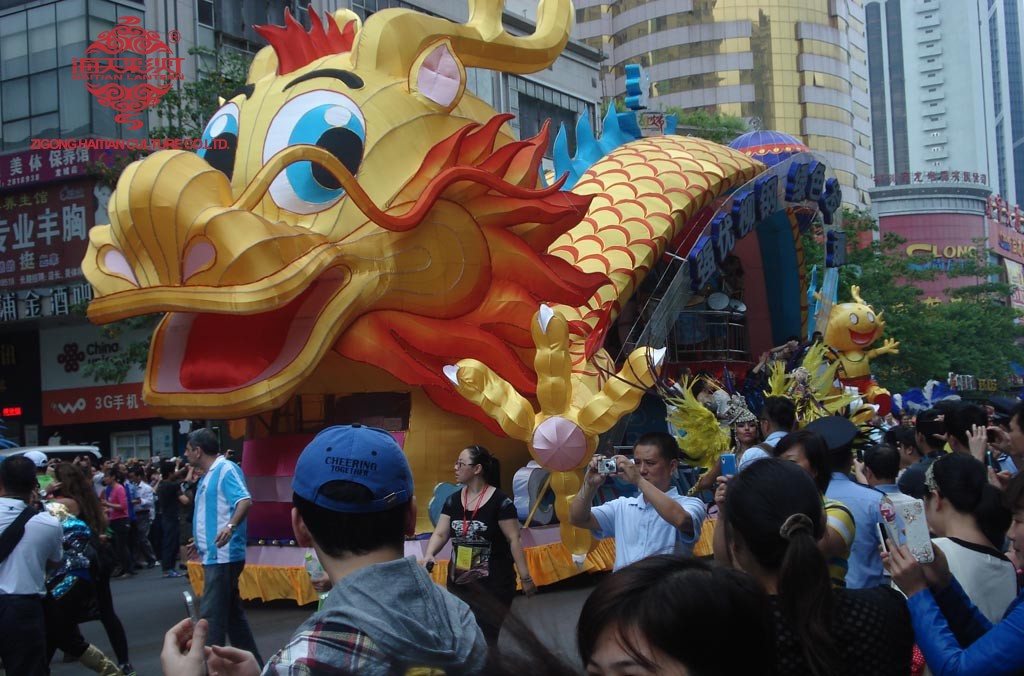 Naša plovci su proizvedeni u tradtional fenjer workmanships alo, koristite čelika za shap i objedinite Led lampica na čelične konstrukcije sa tkanine u boji na surface.this vrstu splavova ne može samo biti izloženi danju, ali može biti atrakcija u noći .
      S druge strane, sve više i više različitih materijala i workmanships se koriste u floats.we često kombinuju animatronis proizvode sa fenjerima izrade i fiberglasa skulptura u splavova, ova vrsta plovaka donose različito iskustvo za posjetitelje.