A float is a decorated platform, either built on a vehicle like a truck or towed behind one, which is a component of many festive parades. These flots are used in kinds of activities such as theme park parade,goverment celebration,carnival.in traditonal events, floats are decorated entirely in flowers or other plant material.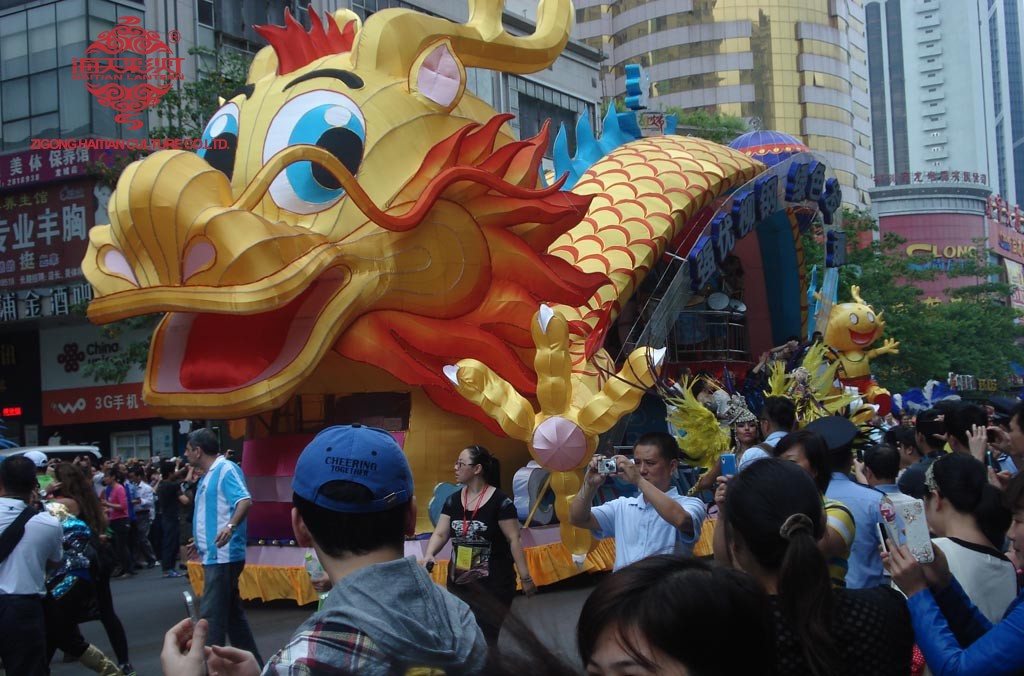 Nia flosas estas fabrikitaj en la tradtional lanterno workmanships alo, uzu la ŝtalo al shap kaj pakaĵaj la Gvidite lampon sur la ŝtalo strukturo kun koloro ŝtofojn sur la surface.this ia la kaleŝegoj ne nur esti elmetita en dumtage sed povus esti allogaĵoj ĉe noktoj .
      Aliflanke, pli kaj pli da malsamaj materialoj kaj workmanships estas utiliganta en floats.we ofte kombini la animatronis produktoj kun lanternoj arto kaj vitrofibroj skulptaĵojn en la kaleŝegoj, tian flosas alporti malsamajn sperto por vizitantoj.