Our animatronic dinosaurs are high lifelike appearance,flexible movements,multi-function,vivid sounds,realistic color,durable and reasonable price which are applicable to amusement park,adventure park,Jurassic theme park, natural history museum, science and technology museum,shopping mall, city square, resort, cinema.golf course .. etc 
     Walking with our dinosaurs, you will have amazing jurassic experience which you never been met. All Dinosaur Exhibits with lifelike roaring sound and movements make visitors enter real Dinosaur World.
     We can manufacture any size and type of dinosaur according to client's requirement. With the amazing Animatronic Dinosaur, you also experience Jurasic Park, not only watch movie. With business development, more customized interactive dinosaur exhibits is available.
      Kromě toho, dispoziční řešení, rostlinné ozdoby a nabídka Dino hračka etc.is k dispozici v našem servisu po prodeji ......
Jak Vyrábíme dinosaurů animatronic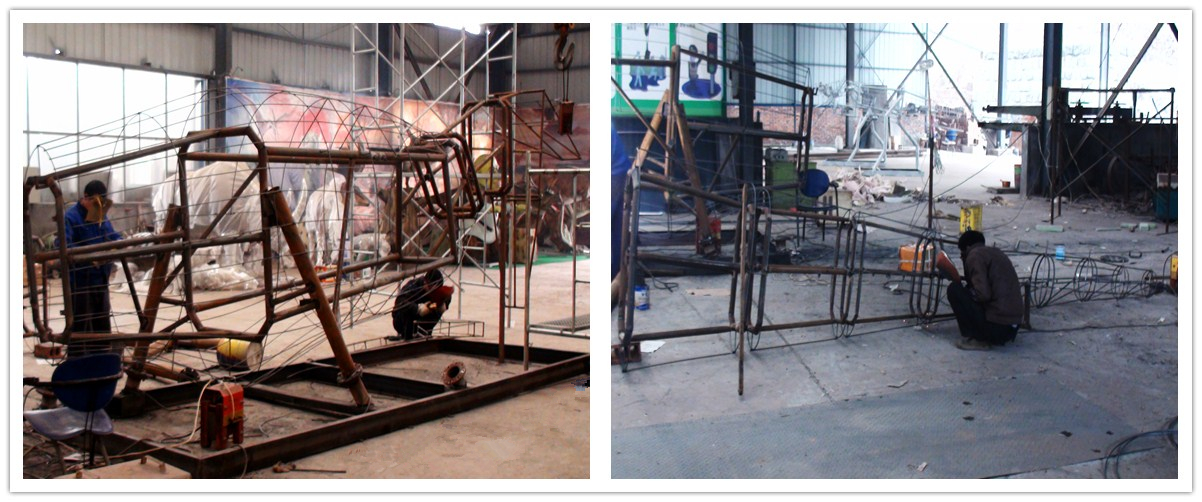 Svařování ocelové konstrukce animatronic Dinosaur
      Vyrábíme mechanické konstrukce pro každý dinosaurů před produkce, tak aby themhave dobrý rámec a zajistit, že mohou pracovat bez tření, takže dinosaurus může mít dlouhou životnost.

Připojit všechny motory a sochařství, textura Práce na High Density Foam
      Vysoká hustota pěny zajistí model více propracovaná. Profesionální řezbářských mistrů mají více než 10 let zkušeností. Perfektní dinosaurus tělesné proporce zcela založeno na dinosauří kostry a vědeckých údajů. Ukázat návštěvníci realistické a živoucí dinosaurů.

 Sking-roubování Lišty Silikon
      Malování master mohou malovat dinosaury dle požadavku zákazníka. Každý dinosaurus bude také nepřetržité provozuje testovací den před odesláním.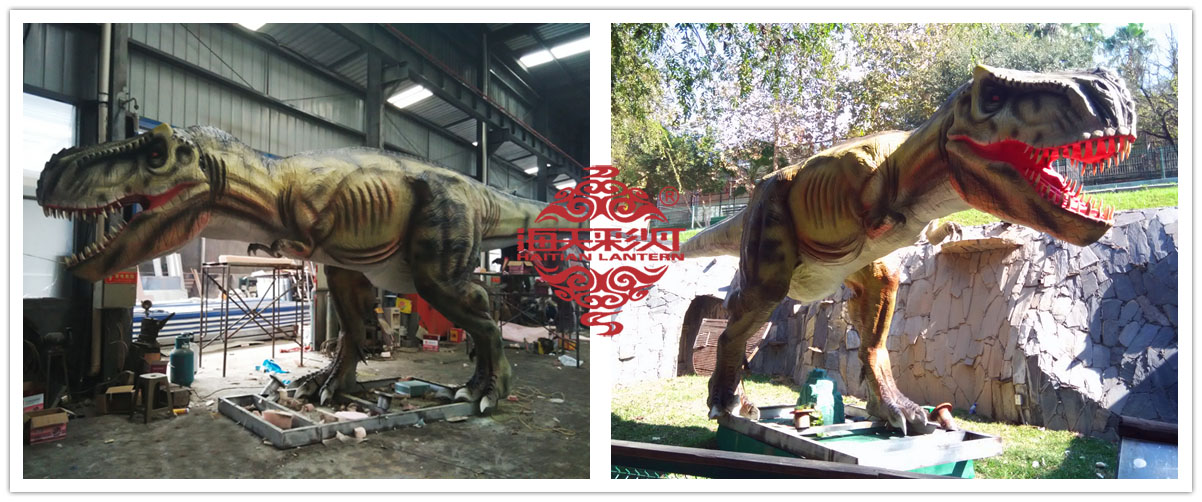 Dokončil Animatronic Dinosaur On Site