Our animatronic dinosaurs are high lifelike appearance,flexible movements,multi-function,vivid sounds,realistic color,durable and reasonable price which are applicable to amusement park,adventure park,Jurassic theme park, natural history museum, science and technology museum,shopping mall, city square, resort, cinema.golf course .. etc 
     Walking with our dinosaurs, you will have amazing jurassic experience which you never been met. All Dinosaur Exhibits with lifelike roaring sound and movements make visitors enter real Dinosaur World.
     We can manufacture any size and type of dinosaur according to client's requirement. With the amazing Animatronic Dinosaur, you also experience Jurasic Park, not only watch movie. With business development, more customized interactive dinosaur exhibits is available.
      Ukongeza, uyilo ubeko, imihombiso izityalo kunye dino yokudlala isithembiso etc.is ekhoyo kwinkonzo yethu emva kwentengiso ......
Indlela Ukwakha i Dinosaurs Animatronic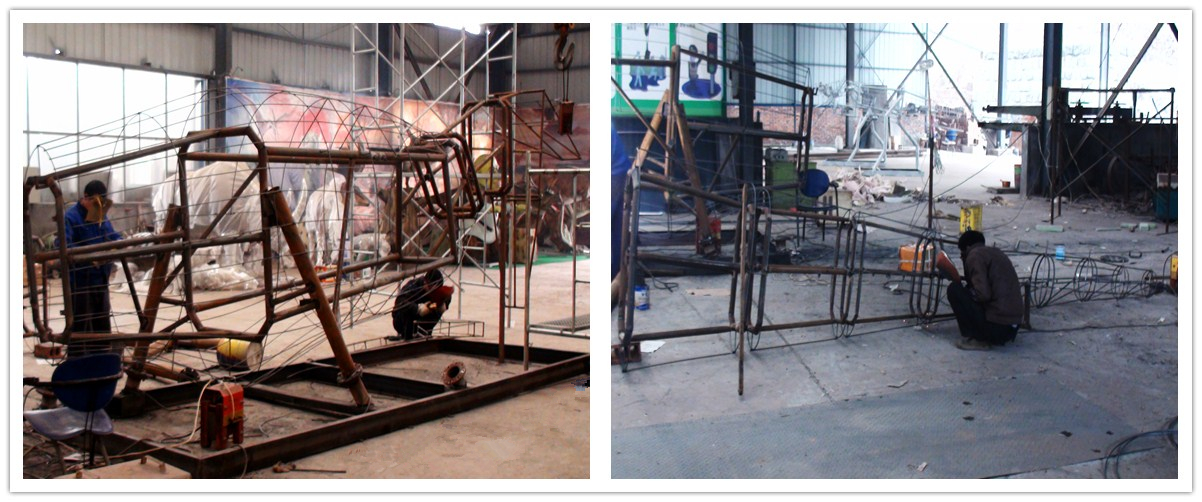 Segesi Isakhiwo Steel of Animatronic Dinosaur
      Senza uyilo ngoomatshini yonke idayinaso phambi kokuba imveliso ukwenza themhave isakhelo elungileyo nokuqinisekisa ukuba akwazi ukusebenza ngaphandle frictions, ukuze idayinaso babe nobomi inkonzo ende.

Connect Zonke Motors kwaye Umfanekiso, uburhabaxa Umsebenzi kwi High Foam
      Ukuxinana High amagwebu ukuqinisekisa imodeli baqikelela ngakumbi. iinkosi nangokukrola Professional ube neminyaka engaphezu kwama-10 amava. ibonwe umzimba idayinaso Ogqibeleleyo ngokupheleleyo ngokusekelwe idayinaso skeleton kunye data yenzululwazi. Bonisa iindwendwe eziyinyani kunye Dinosaurs nempilo.

 Sking-yokumilisela olubulala abicah
      Ukupeyinta inkosi Ungayipeyinta iidayinaso ngokwemfuneko yoMthengi. Kwakhona idayinaso nganye iya kuba oluqhubekayo esebenza uvavanyo ngenye imini phambi ekuthuthweni.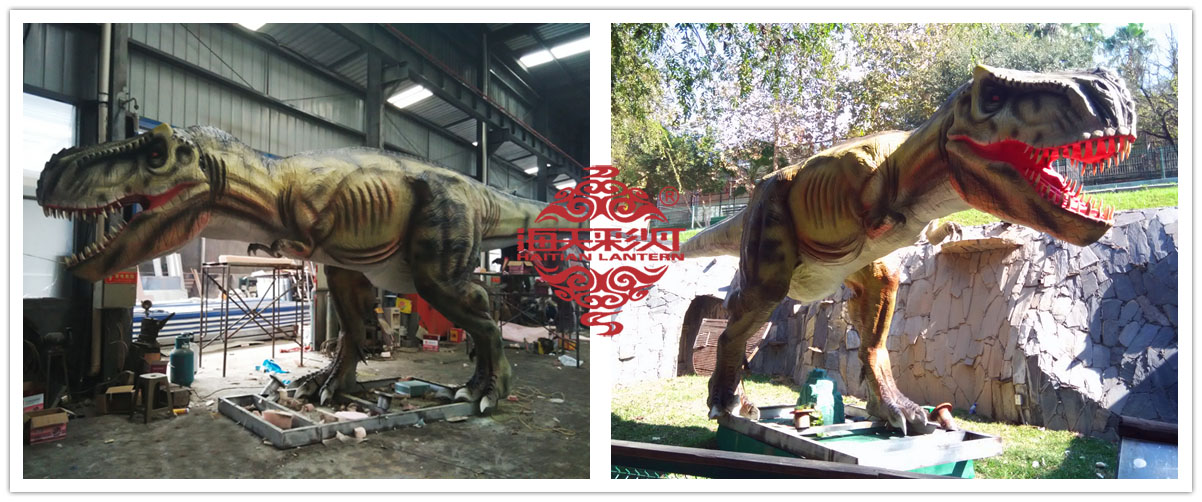 Kugqityiwe Dinosaur Animatronic On Site