Our animatronic dinosaurs are high lifelike appearance,flexible movements,multi-function,vivid sounds,realistic color,durable and reasonable price which are applicable to amusement park,adventure park,Jurassic theme park, natural history museum, science and technology museum,shopping mall, city square, resort, cinema.golf course .. etc 
     Walking with our dinosaurs, you will have amazing jurassic experience which you never been met. All Dinosaur Exhibits with lifelike roaring sound and movements make visitors enter real Dinosaur World.
     We can manufacture any size and type of dinosaur according to client's requirement. With the amazing Animatronic Dinosaur, you also experience Jurasic Park, not only watch movie. With business development, more customized interactive dinosaur exhibits is available.
      I le faaopoopo atu, faataatiaga mamanu, laau teuteu ma Dino ofo meataalo etc.is maua i la tatou auaunaga ina ua mavae le faatauina atu ......
E faapefea ona tatou gaosia le tainasoa Animatronic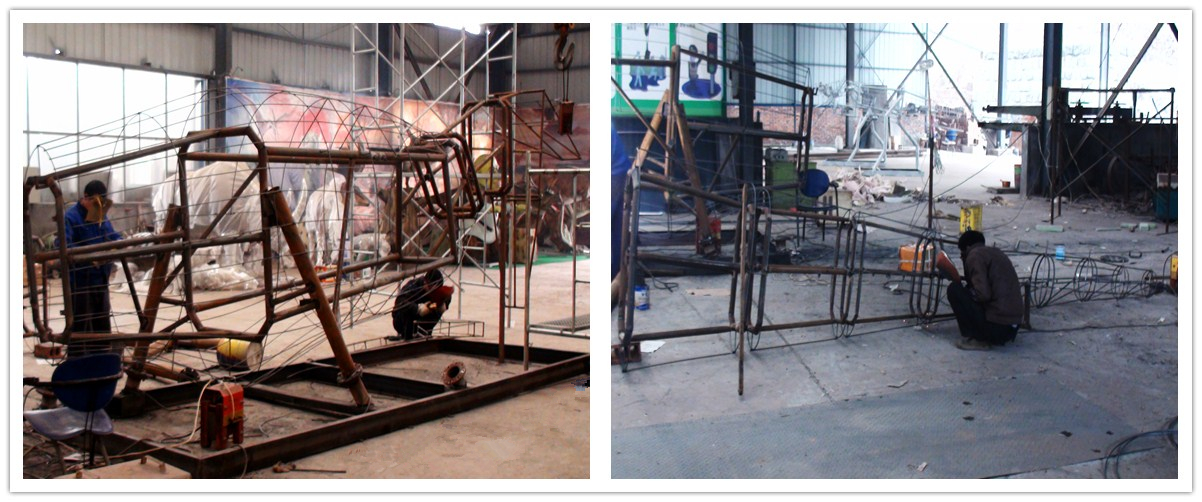 Faatulagaga Steel maopoopo o Animatronic tinosauro
      Tatou te faia mamanu masini mo tinosauro uma ao le i tuuina atu i faia themhave se faavaa lelei ma le mautinoa e mafai ona faagaoioia e aunoa ma se frictions, ina ia mafai ona maua le ola e auaunaga umi tinosauro.

Fesootai uma Motors ma le vane faatagata, Galuega uiga i Foam Density Ese
      foam density maualuga mautinoa sili meticulous le faataitaiga. sili matai vaneina tomai faapitoa i lo le 10 tausaga aafiaga. matua faavae vaevaega tino tinosauro Atoatoa i tinosauro auivi ma faamatalaga faasaienisi. Faaali tagata asiasi talafeagai ma tainasoa lifelike.

 Sking-faapipiiina ala Smearing Silicone
      Valiina matai e mafai ona vali tainasoa e tusa ma manaoga o le tagata e faaaogāina auaunaga. le a faaauau pea foi taitasi tinosauro faagaoioia suʻega tasi le aso ao vaa.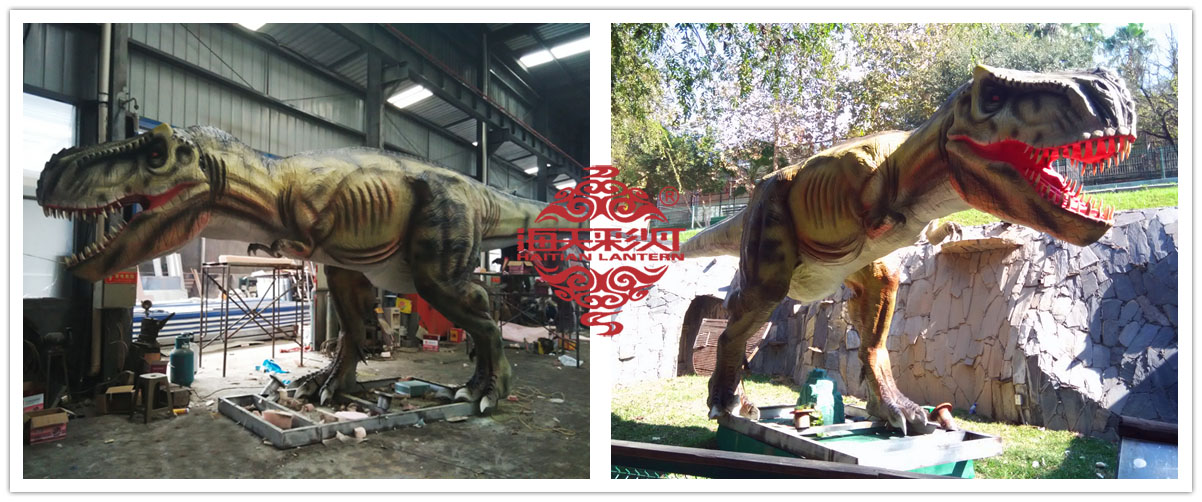 Iʻu Animatronic tinosauro I Nofoaga