Our animatronic dinosaurs are high lifelike appearance,flexible movements,multi-function,vivid sounds,realistic color,durable and reasonable price which are applicable to amusement park,adventure park,Jurassic theme park, natural history museum, science and technology museum,shopping mall, city square, resort, cinema.golf course .. etc 
     Walking with our dinosaurs, you will have amazing jurassic experience which you never been met. All Dinosaur Exhibits with lifelike roaring sound and movements make visitors enter real Dinosaur World.
     We can manufacture any size and type of dinosaur according to client's requirement. With the amazing Animatronic Dinosaur, you also experience Jurasic Park, not only watch movie. With business development, more customized interactive dinosaur exhibits is available.
      Anplis de sa, Layout konsepsyon, dekorasyon plant epi yo ofri Dino jwèt etc.is disponib nan sèvis nou apre vant ......
Ki jan Nou fabrikasyon dinozò yo animatronic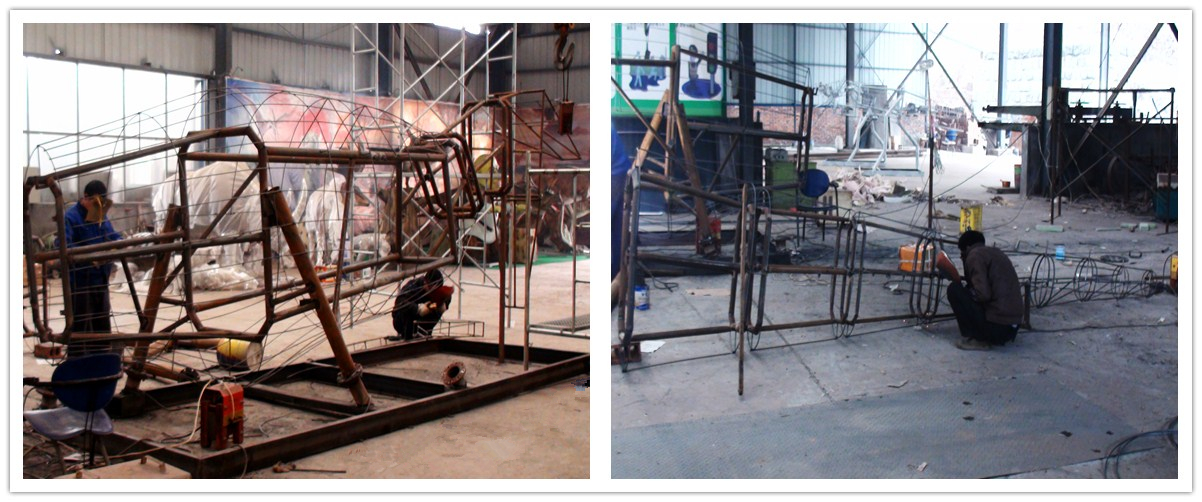 Soude estrikti asye nan animatronic dinozò
      Nou fè mekanik konsepsyon pou chak dinozò anvan pwodiksyon an fè themhave yon ankadreman bon ak asire yo ka opere san yo pa nenpòt frotman, se konsa ke dinozò ka gen lavi sèvis long.

Konekte tout Motors ak Eskilti, Ifas Travay sou segondè Kim Dansite
      Segondè kim dansite asire modèl la plis metikuleu. mèt Sur Pwofesyonèl gen plis pase 10 ane eksperyans. Pafè pwopòsyon kò dinozò absoliman ki baze sou kilè eskèlèt dinozò ak done syantifik. Montre vizitè reyalis ak dinozò vivan.

 Sking-grèf Pa souyman Silicone
      Penti mèt ka penti dinozò selon kondisyon kliyan an. Chak dinozò ap tou ap kontinyèl opere tès yon jou anvan anbake.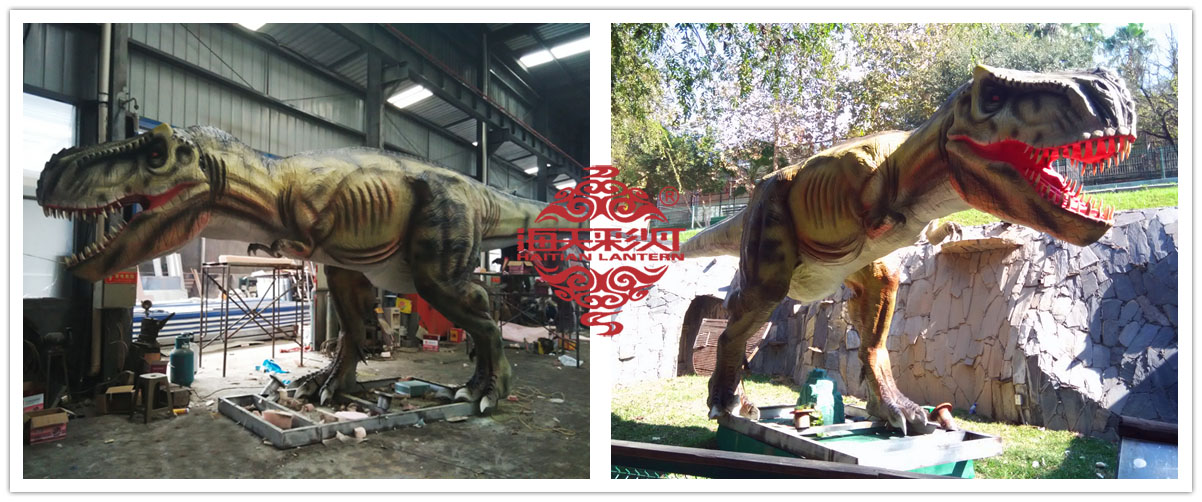 Fini dinozò animatronic Sou Sit