Our animatronic dinosaurs are high lifelike appearance,flexible movements,multi-function,vivid sounds,realistic color,durable and reasonable price which are applicable to amusement park,adventure park,Jurassic theme park, natural history museum, science and technology museum,shopping mall, city square, resort, cinema.golf course .. etc 
     Walking with our dinosaurs, you will have amazing jurassic experience which you never been met. All Dinosaur Exhibits with lifelike roaring sound and movements make visitors enter real Dinosaur World.
     We can manufacture any size and type of dinosaur according to client's requirement. With the amazing Animatronic Dinosaur, you also experience Jurasic Park, not only watch movie. With business development, more customized interactive dinosaur exhibits is available.
      Ke adianade do, okirikiri nhọrọ ukwuu imewe, osisi decorations na Dino toy enye etc.is dị na anyị na-ejere mgbe ire ......
Anyị Nlụpụta Animatronic dinosaurs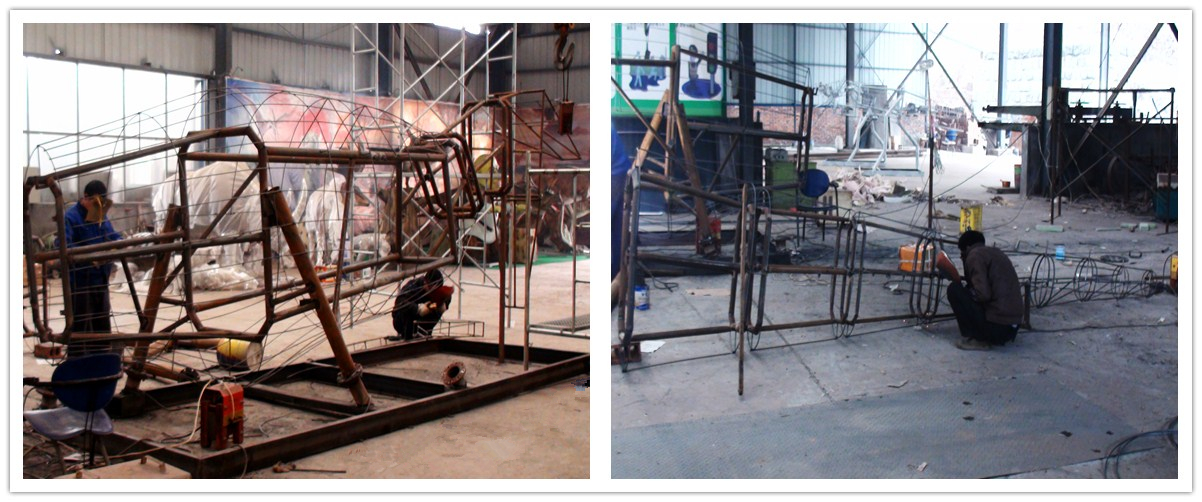 Ịgbado ọkụ Steel Structure nke Animatronic dainosoo
      Anyị na-eme n'ibu imewe nke ọ bụla dainosoo n'ihu mmepụta mee themhave a ọma etiti ma hụ na ha nwere ike ịrụ ọrụ na-enweghị ihe ọ bụla frictions, ka dainosoo nwere ike nwere ogologo ọrụ ndụ.

Jikọọ All Motors na ọkpụkpụ, udidi Work na High njupụta ụfụfụ
      High njupụta ụfụfụ hụ ihe nlereanya ọzọ lezie. Professional n'ilu ọlu nna-ukwu nwere ihe karịrị 10 afọ ahụmahụ. Zuru okè dainosoo aru n'ike-n'ike nnọọ dabeere dainosoo ọkpụkpụ na sayensị data. Gosi ọbịa ezi uche na lifelike dinosaurs.

 Sking-grafting Site Smearing Silicone
      Egosipụta nwe nwere ike tee dinosaurs dị ka ndị ahịa chọrọ. Onye ọ bụla dainosoo ga-aga n'ihu ejikwara ule otu ụbọchị tupu mbupu.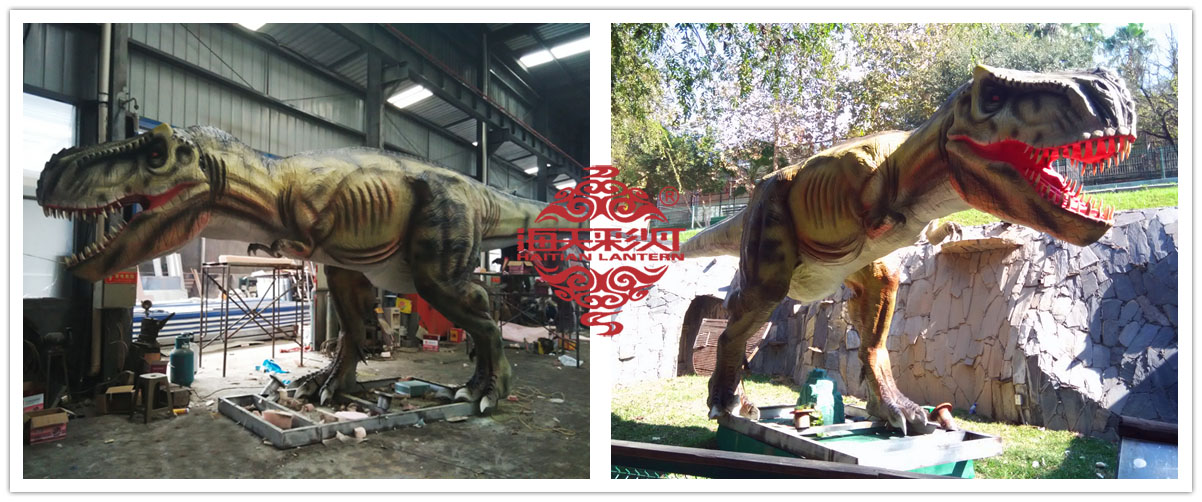 Emechara Animatronic dainosoo On Site