Haitian Culture takes great pride in showcasing the exquisite beauty of Chinese lanterns. These vibrant and versatile decorations are not only a captivating sight during the day and night but also prove to be resilient in the face of challenging weather conditions such as snow, wind, and rain. Join us in exploring how Chinese lanterns bring a touch of enchantment to any snowy landscape.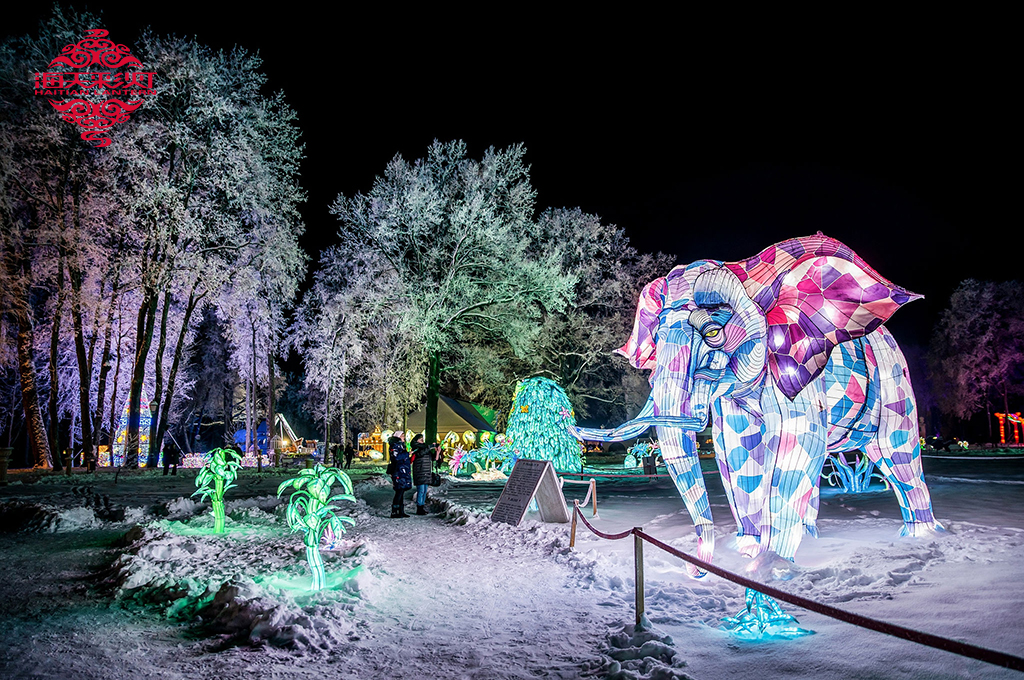 Chinese lanterns are renowned for their intricate designs and vibrant colors. Even during the daytime, when they are not lit, these lanterns are a stunning addition to any outdoor space. Crafted with great care and attention to detail, they become works of art, blending seamlessly with the natural beauty of their surroundings. Whether it's a winter wonderland or a serene garden covered in snow, Chinese lanterns stand out as unique and visually pleasing ornaments.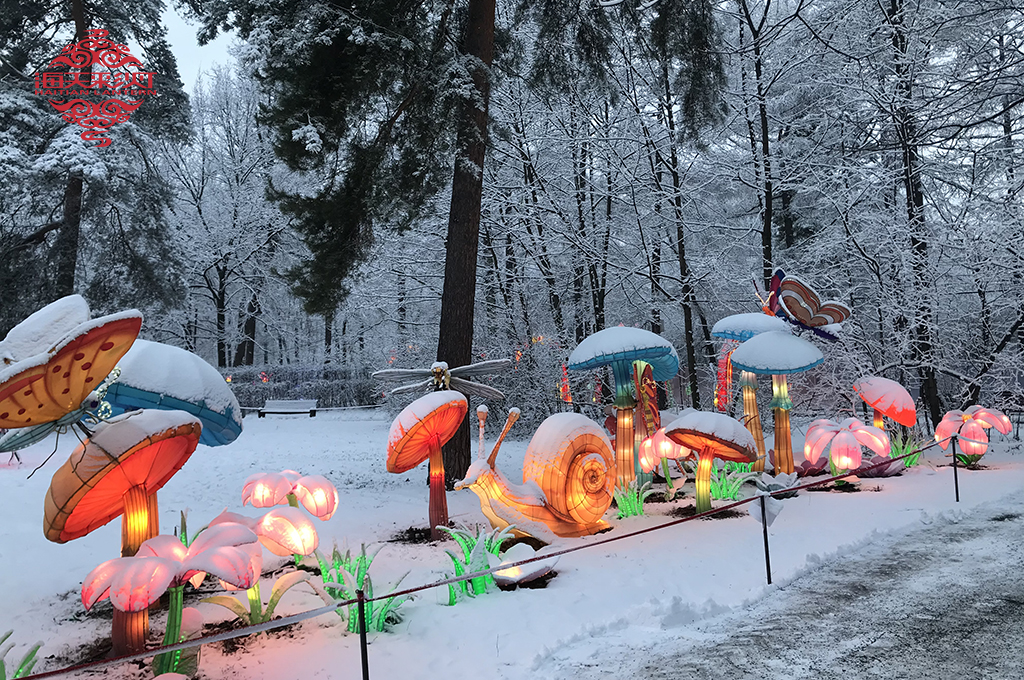 Captivating Daytime Elegance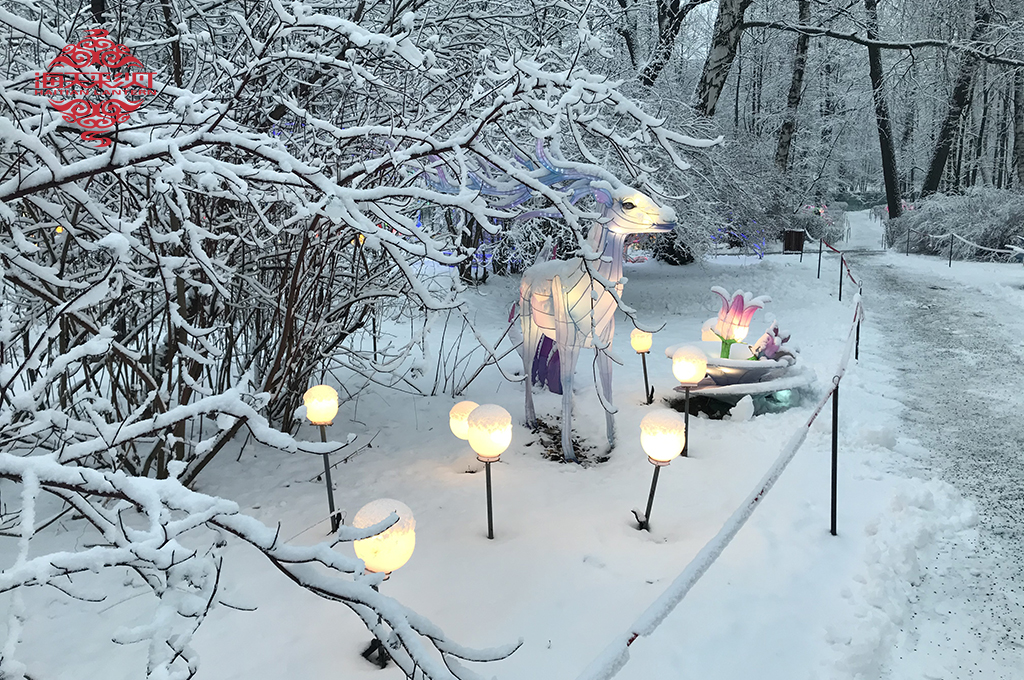 The magic truly happens when the sun sets and these lanterns come to life. Illuminated from within, they cast a warm and inviting glow that transforms any environment into a realm of enchantment. Against the backdrop of a snowy landscape, Chinese lanterns create an ethereal and dreamlike atmosphere that is nothing short of breathtaking. Their radiance pierces through the darkness, making them perfect for winter festivities, outdoor events, or even a romantic evening stroll.
Dazzling Nighttime Displays
    One of the most remarkable features of Chinese lanterns is their ability to withstand the harshest weather conditions. Whether it's a sudden snowfall, a gusty wind, or a drizzling rain, these lanterns are built to last. Crafted with durable materials, steel structure and fabrics plus engineering precision, they remain intact and shining brightly. And although it is covered by fabric, the internal electrical appliances are well waterproofed, don't have to worry about rain or snow. In addition, the stability of the metal frame can also increase protection.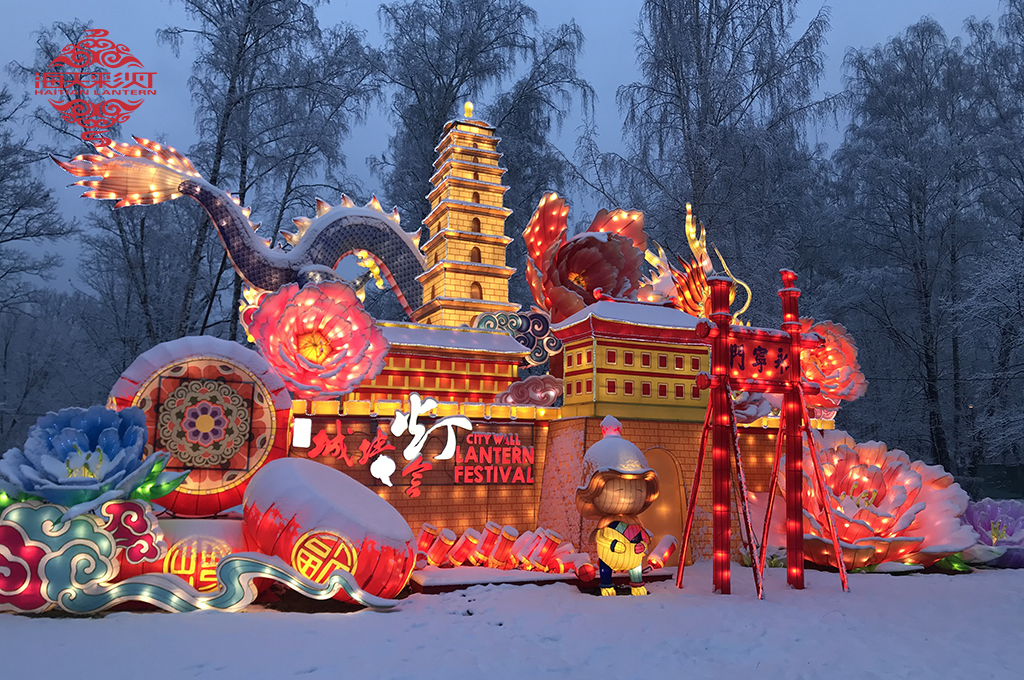 Resilience in Challenging Conditions
    Chinese lanterns are more than just decorations; they are a symbol of beauty, resilience, and cultural significance. Whether adorning a garden, lining a pathway, or enhancing a winter light, these lanterns never fail to impress. Their ability to shine in both daytime and nighttime, even in the midst of snow, wind, or rain, makes them a remarkable addition to any outdoor setting.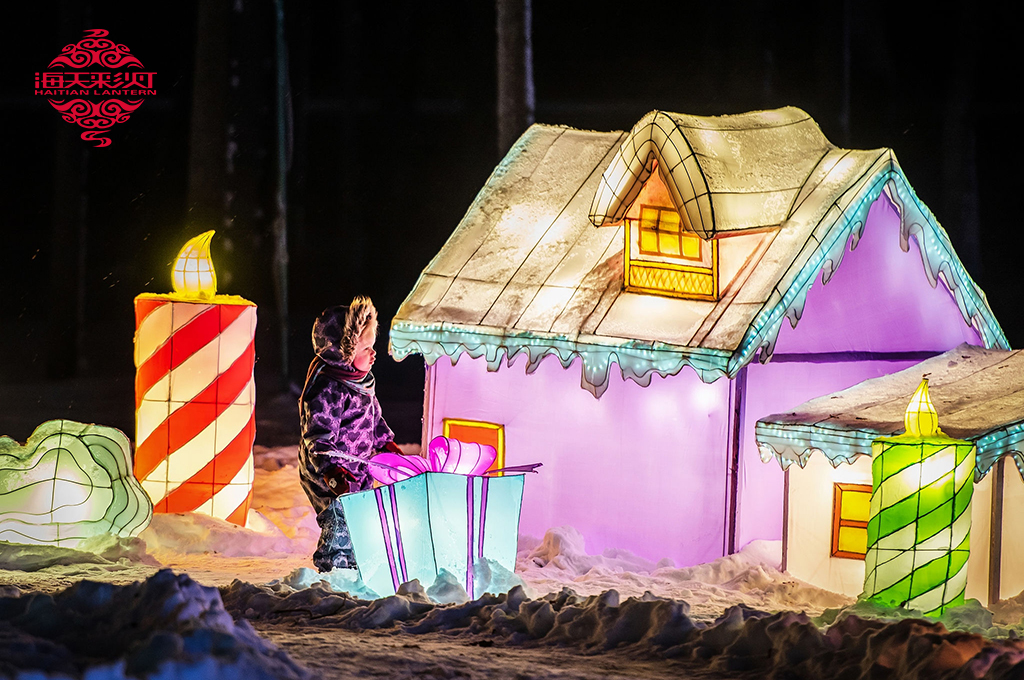 As a company committed to delivering quality products, Haitian is proud to offer a stunning selection of Chinese lanterns that not only captivate the eye but also endure the elements. So, as the snow begins to fall and the winter season approaches, consider bringing the enchantment of Chinese lanterns to your outdoor spaces, and witness the magic they bring to your snowy landscapes.
---
Post time: Sep-20-2023