With the end of the national lockdown on December 2, this year's York Lantern Festival was approved by the various departments of public health and local government at the last minute. It continued under the highest level of prevention and control in the UK. The overseas team of Haitian culture, with the risk of the epidemic, traveled thousands of miles to York. After a month of production and installation, it was finally successfully completed.
    At 4:30 p.m. on December 3, the light of hope was lit on time.  It was also the first day of the lifting of the British National lockdown. York Light Festival becomes the only covid19 safe large-scale event. It is hailed by the York government as the "last giant" and the only large-scale festival to save Christmas. In the dark years, it brings hope to the local people. Haitian culture has made unimaginable efforts and commitments to make it happen.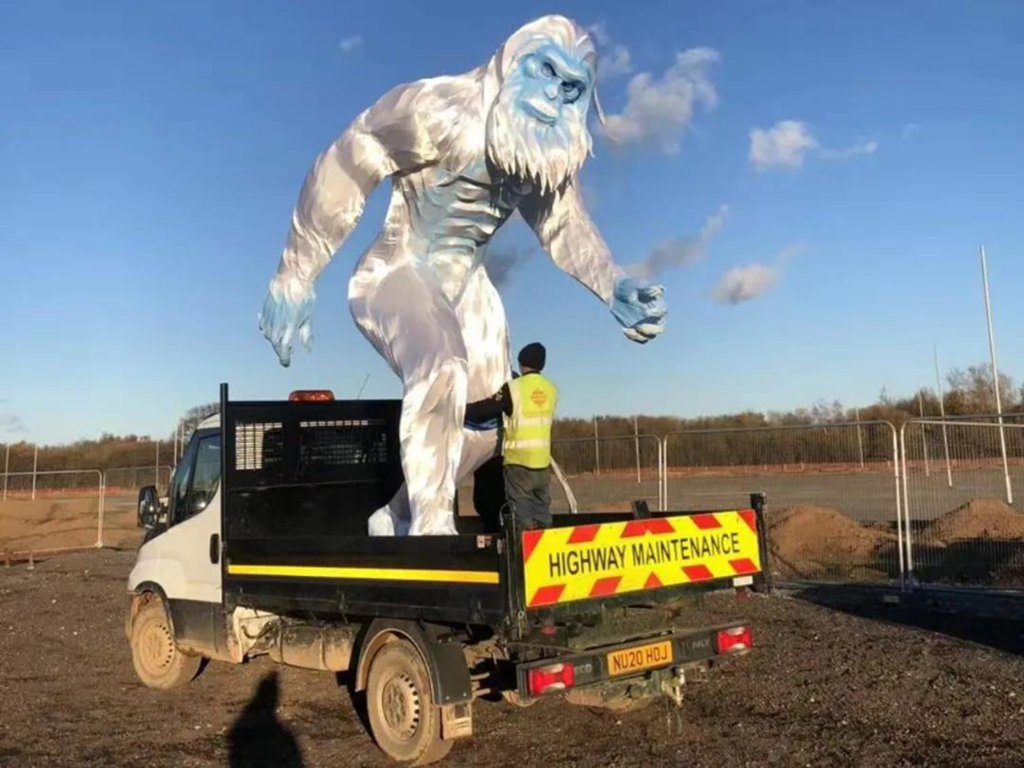 Featuring over 2,400 meters of illuminated trails filled with awe inspiring giant lanterns themed as animals, mystical creatures, Jurassic dinosaurs and more, this shimmering spectacle promises an experience unlike anything seen before.
      The gorgeous lanterns were highly appreciated by the visitors, attracting local media to report on it.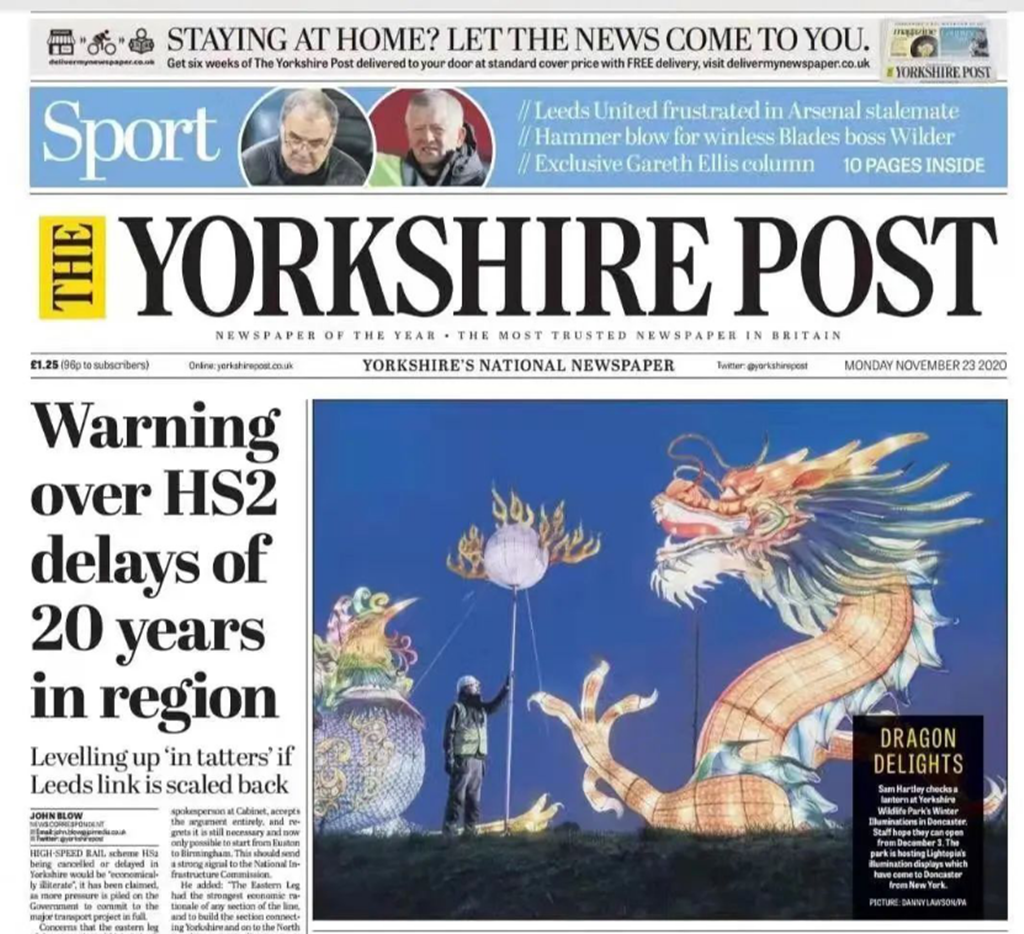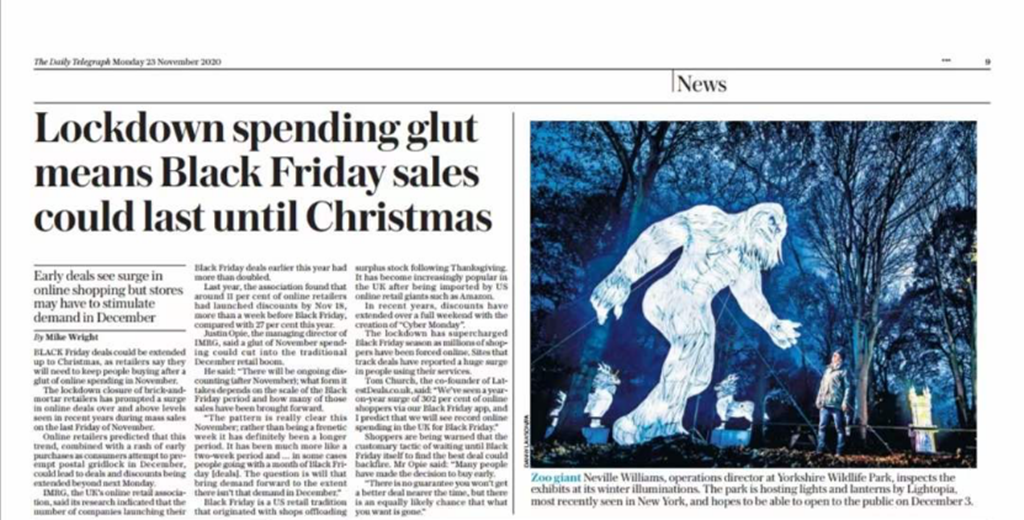 The trail of lanterns and lights will take all around the 150 acres Park.  With over 1 ½ miles of lit pathways, with capacity controls and timed entry, the safety is put first to ensure this is an experience the whole family can enjoy.
---
Post time: Dec-23-2020