On August 16 local time, residents of St. Petersburg come to Coastal Victory Park to take a leisurely time and walk as usual, and they find that the park they were already familiar with had changed its appearance. Twenty-six groups of colorful lanterns from Zigong Haitan Culture Co., Ltd. Of China Zigong dotted every corner of the park, showing them the special fancy lanterns from China.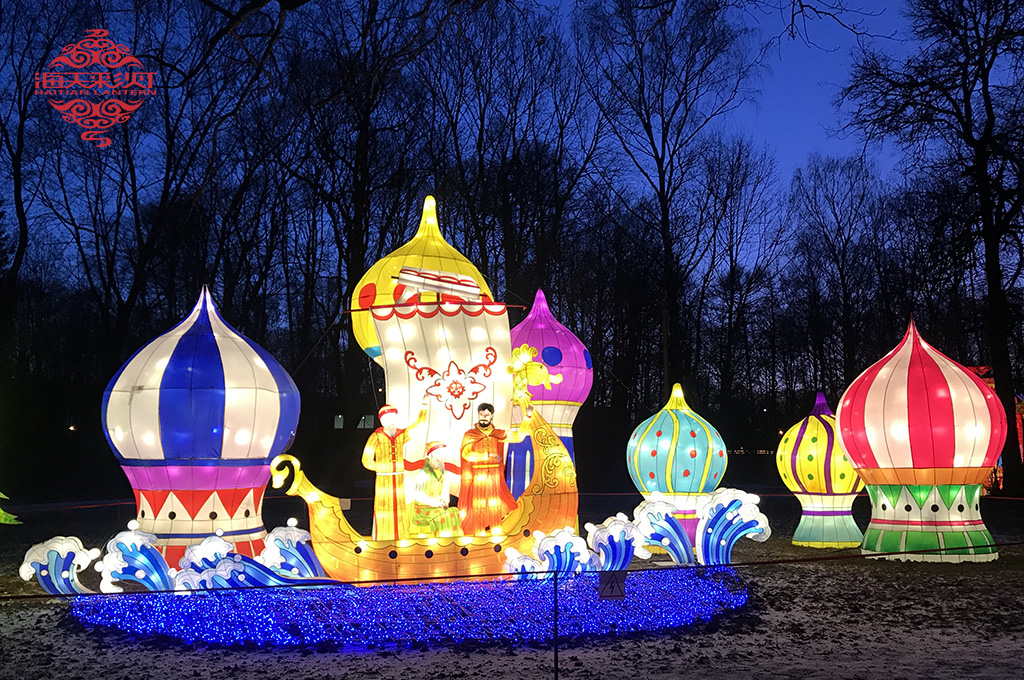 Coastal Victory Park, located on Krestovsky Island in St. Petersburg, covers an area of 243ha. It is a beautiful natural garden style city park which is one of the popular destinations for St. Petersburg residents and tourists. St. Petersburg, Russia's second largest city, has a history of more than 300 years. The lantern exhibition is held by Zigong Haitian Culture Co., Ltd., in cooperation with the Russian company. It is the second stop of the Russian tour after Kaliningrad. It is the first time that Zigong color lanterns come to St. Petersburg, a beautiful and charismatic city. It is also a major city in the countries along the "Belt and Road Initiative" in important cooperation projects between Zigong Haitian Culture Co., Ltd. and the Ministry of Culture and Tourism.
    After nearly 20 days of repair and installation of the lantern group, personnel from Haitian overcome many difficulties, maintained the original heart of high-quality display of the lantern group, and lit the lanterns on time at 8: 00 p.m. on August 16 perfectly. The lantern exhibition showcased pandas, dragons, Temple of Heaven, blue and white porcelain with Chinese characteristics to St. Petersburg, and decorated by various kinds of animals, flowers, birds, fish and so on, to convey the essence of traditional Chinese handicrafts to the Russian people, and also provided an opportunity for Russian people to comprehend Chinese culture from a close range.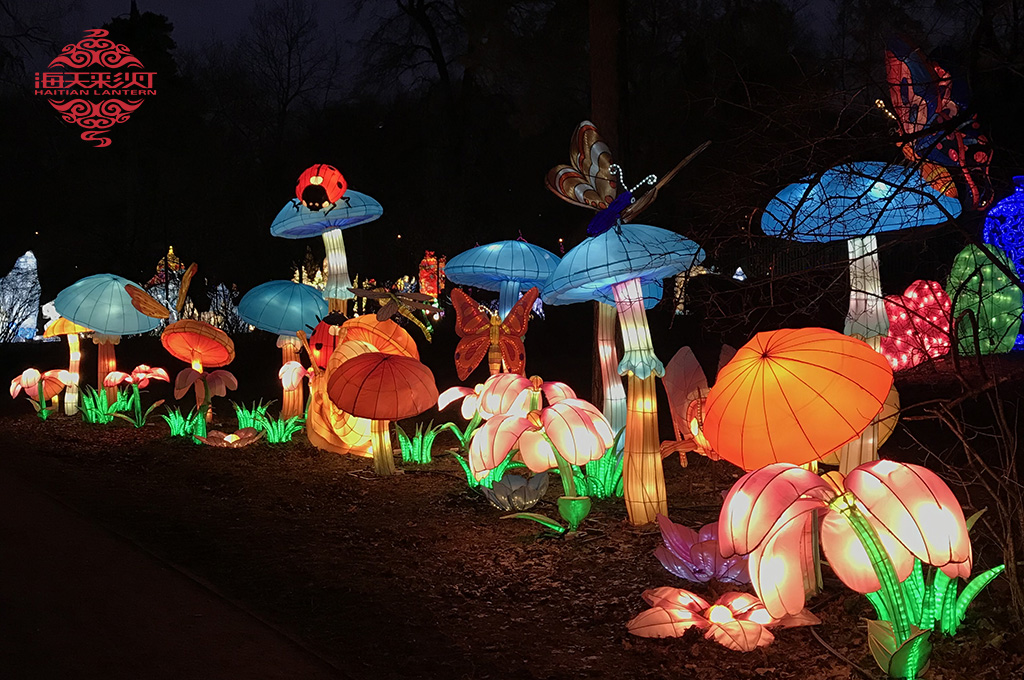 At the opening ceremony of the lantern exhibition, Russian artists were also invited to perform programs with different styles including martial arts, special dance, electronic drum and so on. Combined with our beautiful lantern, although it is raining, the heavy rain cannot dampen people's enthusiasm, a large number of tourists still enjoy themselves to forget to leave, and the lantern exhibition got an overwhelming response. The St. Petersburg lantern festival will last until October 16, 2019, may the lanterns bring happiness to the local people, and may the long friendship between Russia and China last forever. At the same time, we hope this activity can play its due role in the international cooperation between "One Belt One Road" cultural industry and tourism industry!
---
Post time: Sep-06-2019