There will be a lantern festival held in Hong Kong every Mid-Autumn Festival. It is a traditional activity for Hong Kong citizens and Chinese people all over the world to watch and enjoy the mid-autumn lantern festival. For Celebration of the 25th Anniversary of the Establishment of the HKSAR and 2022 Mid-Autumn Festival, there are lantern displays in Hong Kong Cultural Centre Piazza, Victoria Park, Tai Po Waterfront Park and Tung Chung Man Tung Road Park, which will last till September 25th.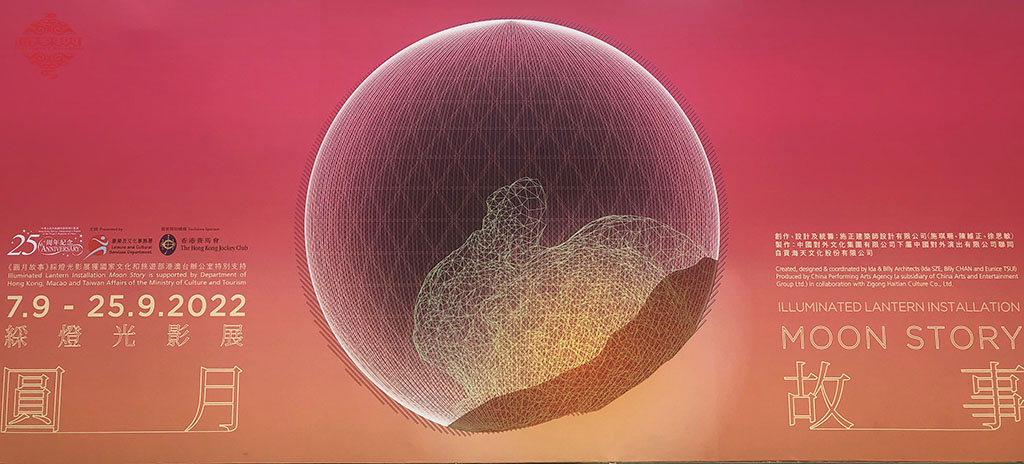 In this Mid-Autumn Lantern Festival, except traditional lanterns and lighting for creating festival atmosphere, one of the displays, Illuminated Lantern Installation "Moon Story" consisted of three large lantern carving art works of Jade Rabbit and full moon produced by Haitian craftsmen in Victoria Park, surprises and impresses the viewers. The height of the works varies from 3 meters to 4.5 meters. Each installation represents a painting, with the full moon, mountains and Jade Rabbit as the main shapes, combined with the color and brightness changes of the sphere light, to create different three-dimensional image, showing visitors the warm scene of moon and rabbit integration.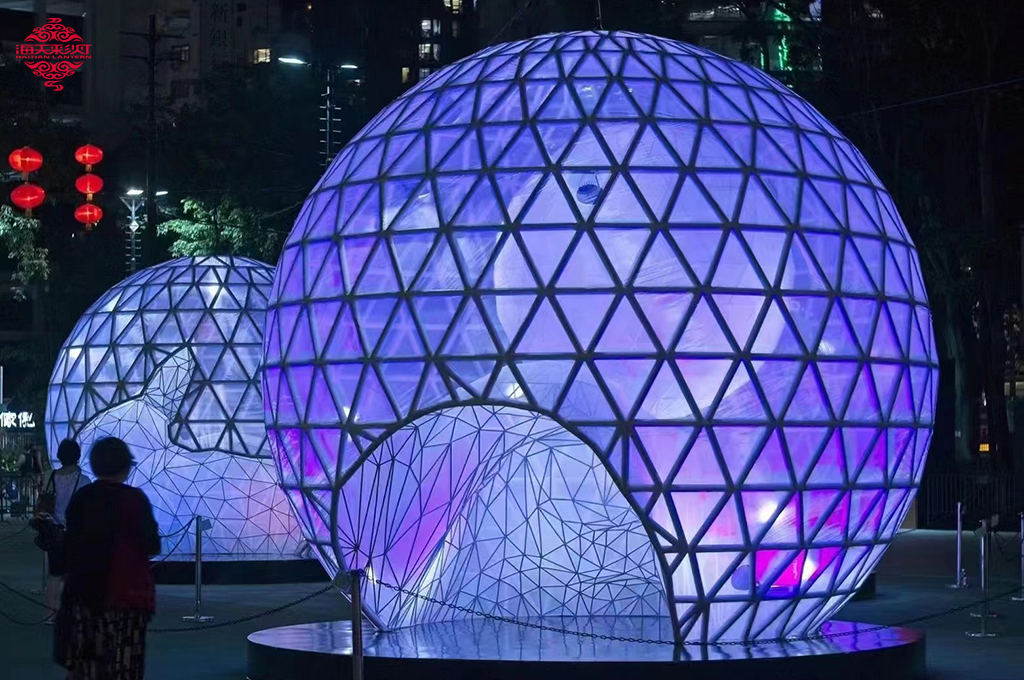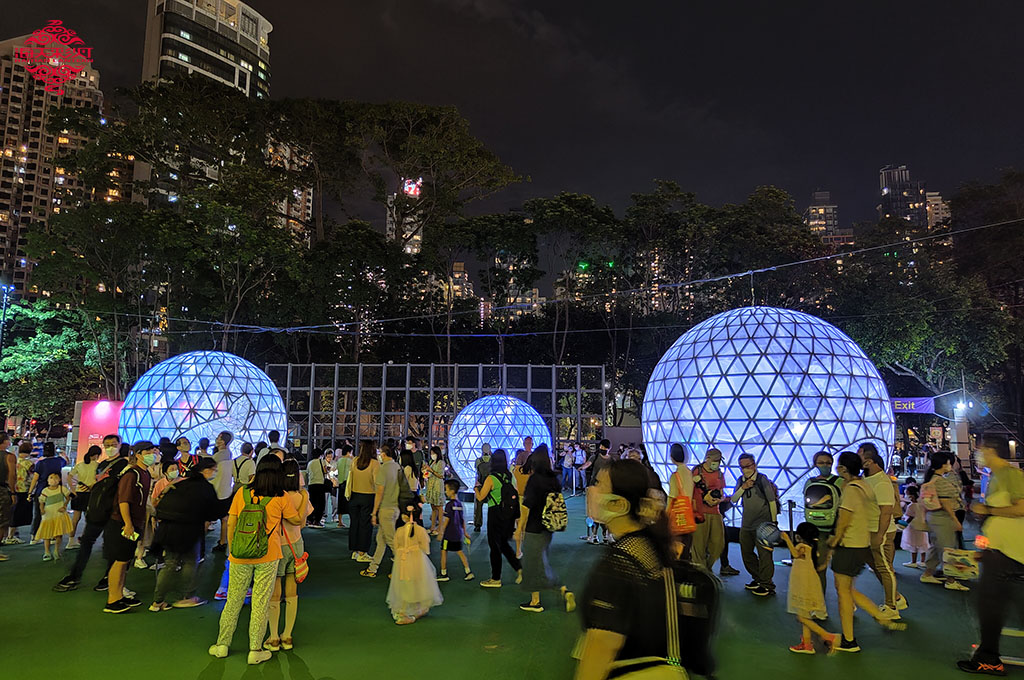 Different from the traditional production process of lanterns with metal frame inside and colored fabrics, the light installation in this time carries out precise space stereoscopic positioning for thousands of welding points, and then combines the program-controlled lighting device to achieve exquisite structural light and shadow changes.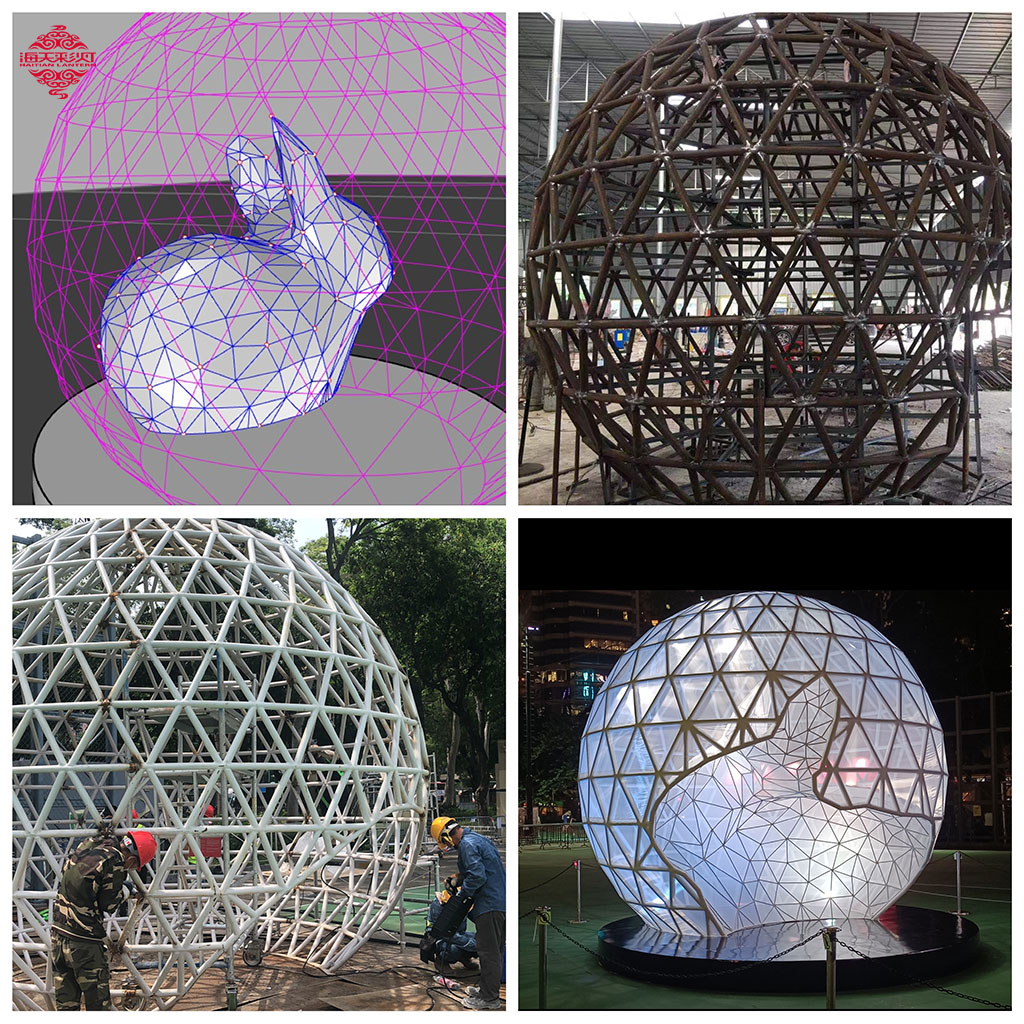 ---
Post time: Sep-12-2022