In order to welcome the lunar new year of 2023 and carry forward the excellent traditional Chinese culture, the China National Arts and Crafts Museum·China Intangible Cultural Heritage Museum specially planned and organized the 2023 Chinese New Year Lantern Festival "Celebrate the Year of the Rabbit with Lights and Decorations". Haitian Culture's work "Meditation" was successfully selected.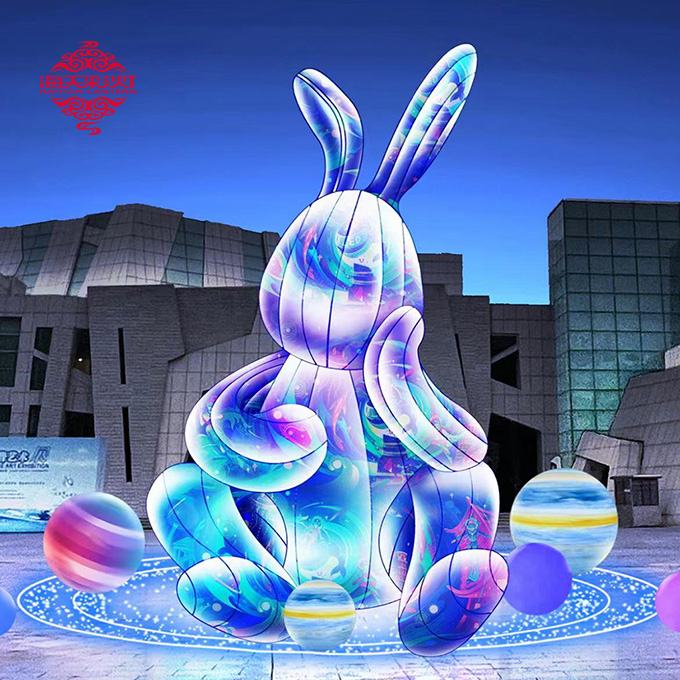 The Chinese New Year Lantern Festival brings together some national, provincial, city, and county-level intangible cultural heritage lantern projects in Beijing, Shanxi, Zhejiang, Sichuan, Fujian, and Anhui. Many inheritors participate in the design and production, with various themes, rich types, and colorful postures.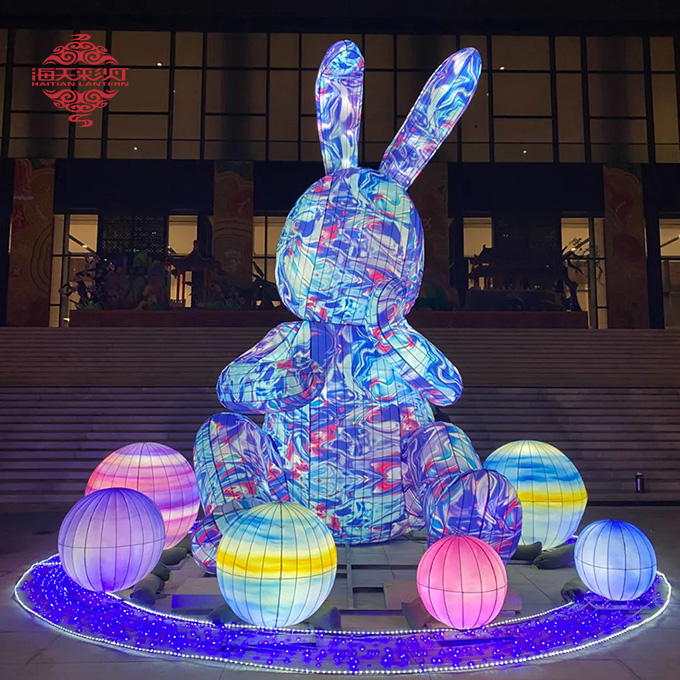 In the future outer space age, the chubby rabbit rests his chin in meditation, and the planets slowly rotate around him. In terms of overall design, Haitian Culture has created a dreamy space scene, and the anthropomorphic movements of the rabbit represent thinking of the beautiful earth homeland. The whole scene diverges to let the audience lost in wild and fanciful thoughts. The non-inherited lantern technique makes the lighting scene lively and vivid.
---
Post time: Jan-19-2023