O Festival das Lanternas é celebrada o día 15 do mes lunar chinés, e tradicionalmente remata o ano period.During Ano Novo Chinés, as familias saen para ver as fermosas lanternas e adornos de luz, por artesáns chineses. Cada luz obxecto conta unha lenda, ou simboliza a antiga Ademais chinés folktale.In para iluminadas decoración, concertos, performances, alimentos, bebidas e actividades infantís son frecuentemente ofrecidos, transformando calquera visita nunha experiencia inesquecible.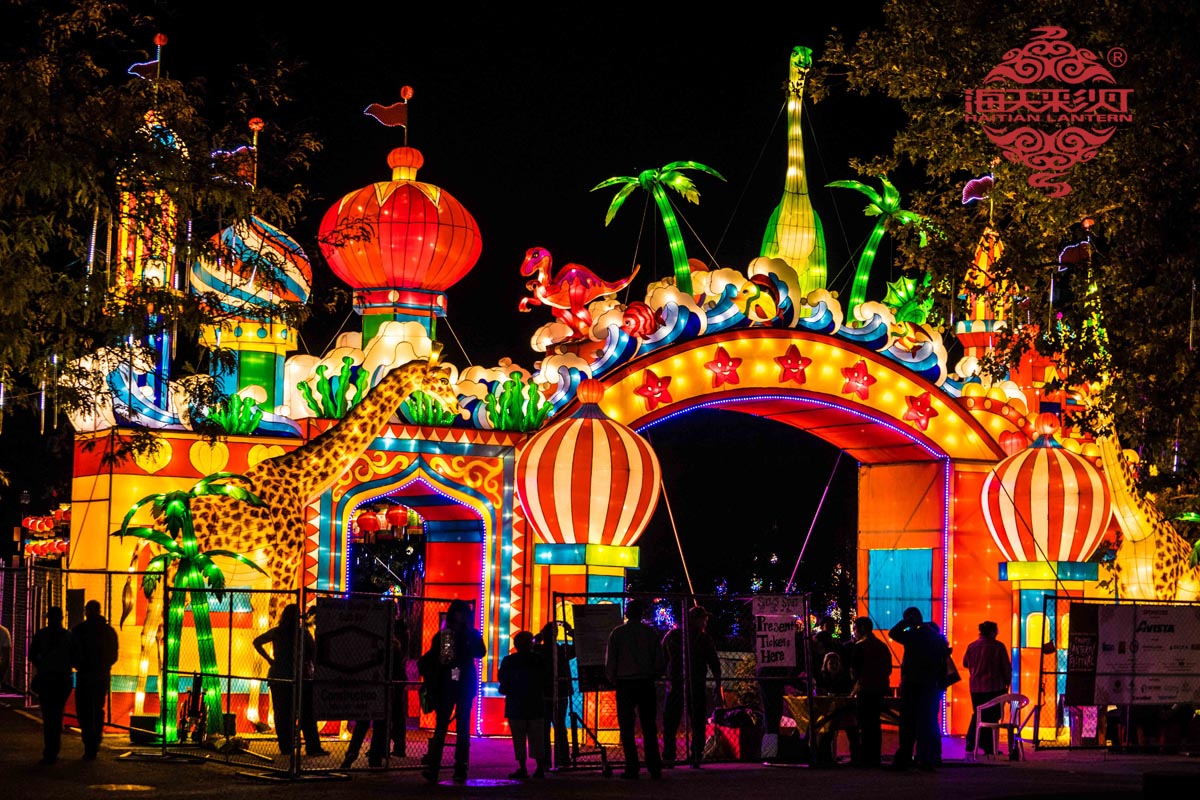 E agora a  non festival lanterna só soster en China, pero exhibiu no Reino Unido, Estados Unidos, Canda, Singapur, Corea e así por on.as unha das actividades folclóricas tradicionais de China, o Festival das Lanternas é famosa polo seu deseño enxeñoso, así fabricación que enrichs locais vida cultural das persoas, estender a felicidade e fortalecer reunión familiar e construír a actitude positiva para festival life.The lanterna  é unha excelente forma de afondar no intercambio cultural entre os países ohter e China, fortalecer a amizade entre os pobos dos dous países.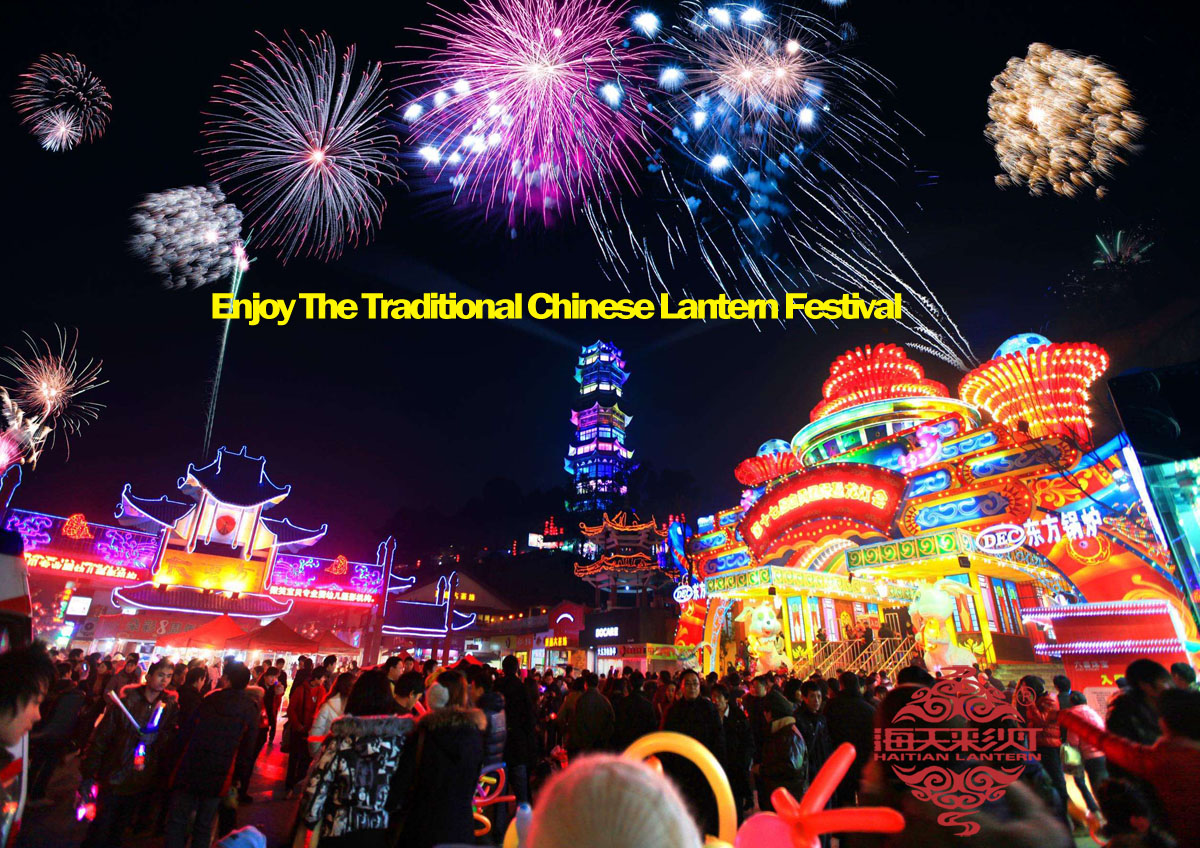 Magnificent lantern displays are built on-site by our artisans normally, using a variety of materials including silk and chinaware. All of our lanterns are then illuminated by environmentally-friendly and cost-effective LED lights. The famous pagoda is made of thousands of ceramic plates, spoons, saucers and cups knotted together by hand – always a visitor favorite.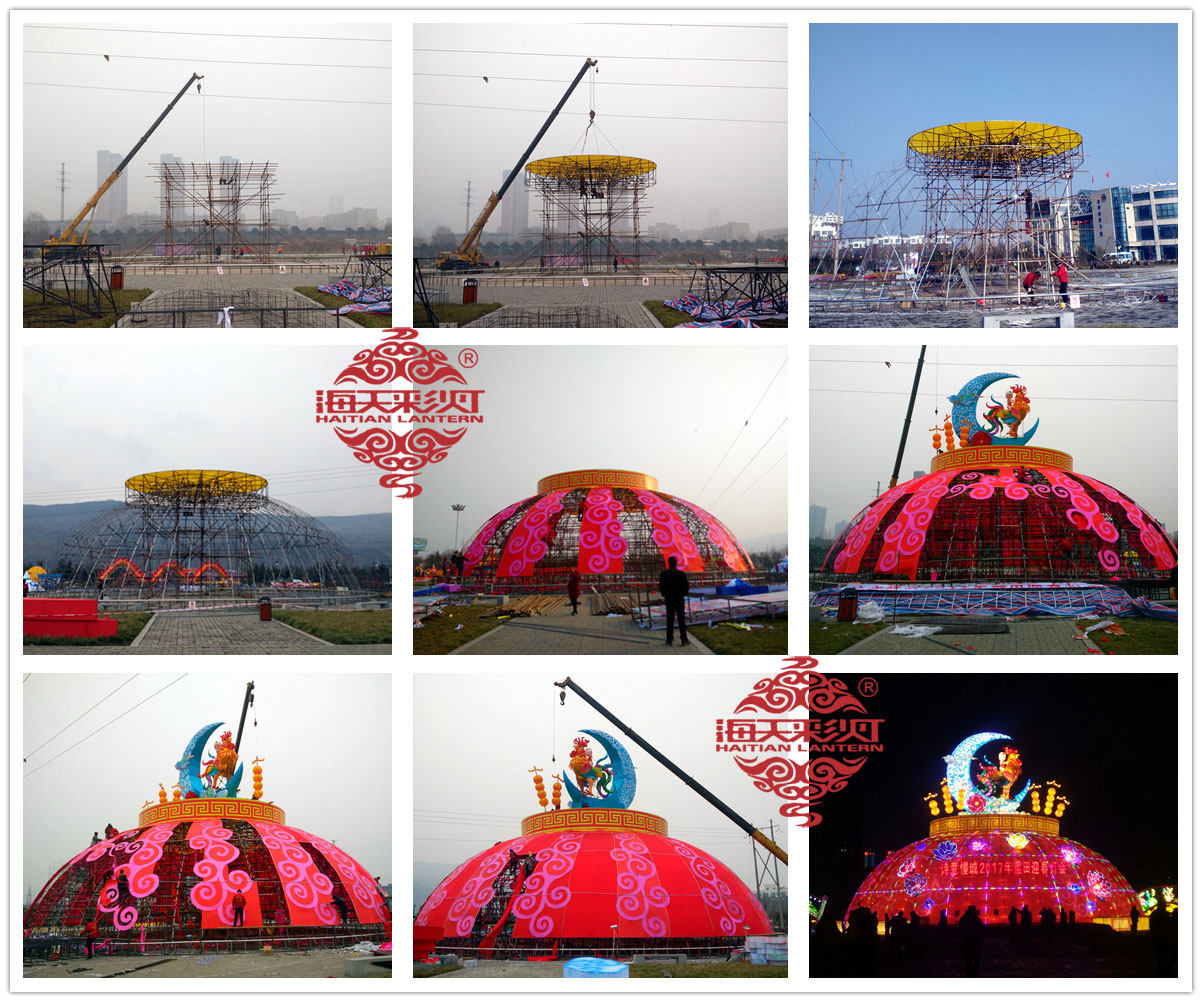 Por outra banda, a causa de máis e máis proxectos lanterna no exterior, comezamos a fabricar maior parte das lanternas na nosa fábrica e, a continuación, enviar algúns statt para asemble-los no lugar (algunhas lanternas enorme tamaño aínda están fabricar no lugar tamén).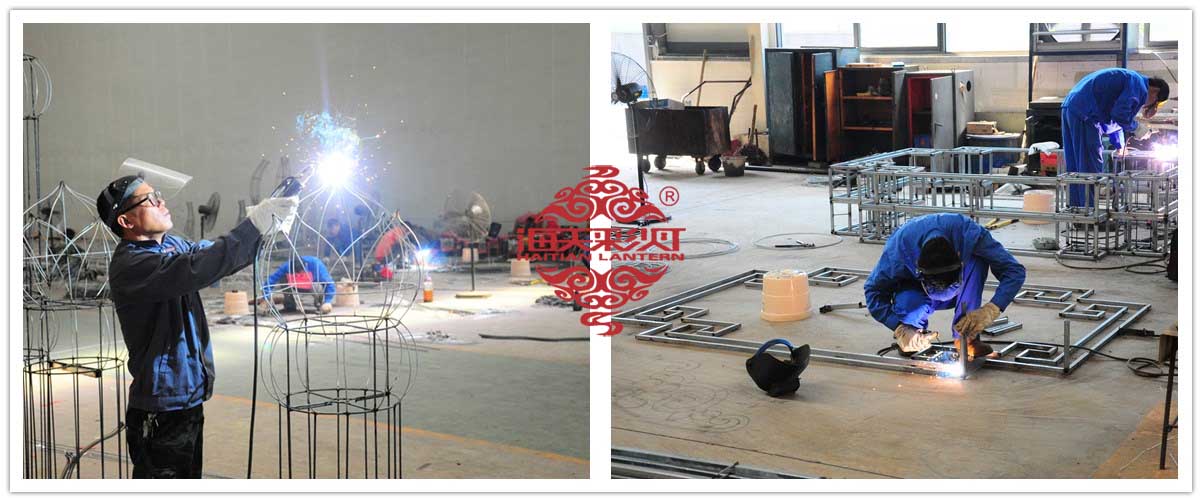 Shap Estrutura de aceiro aproximado por soldadura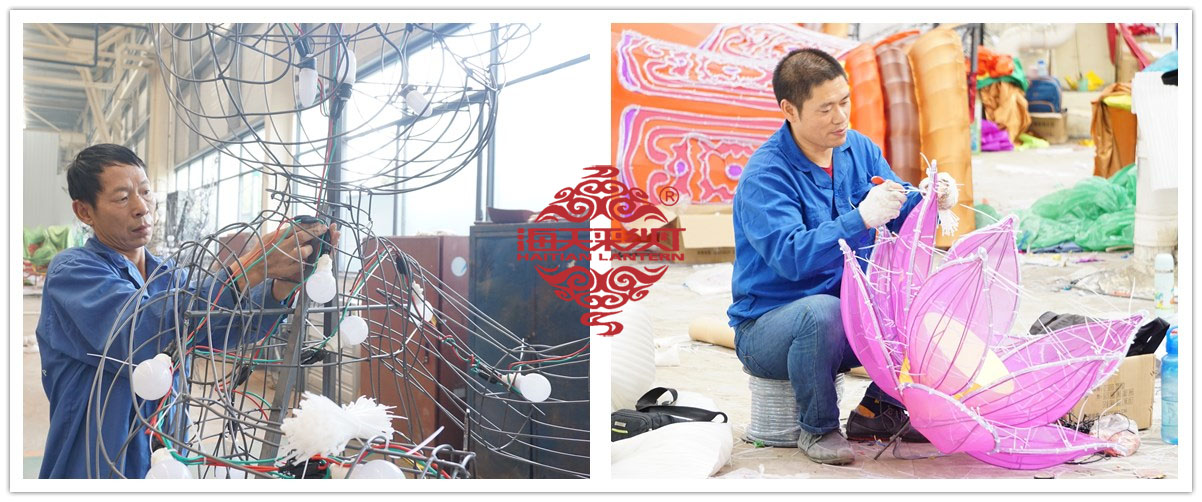 Bundle Engery Saving Lamp Inside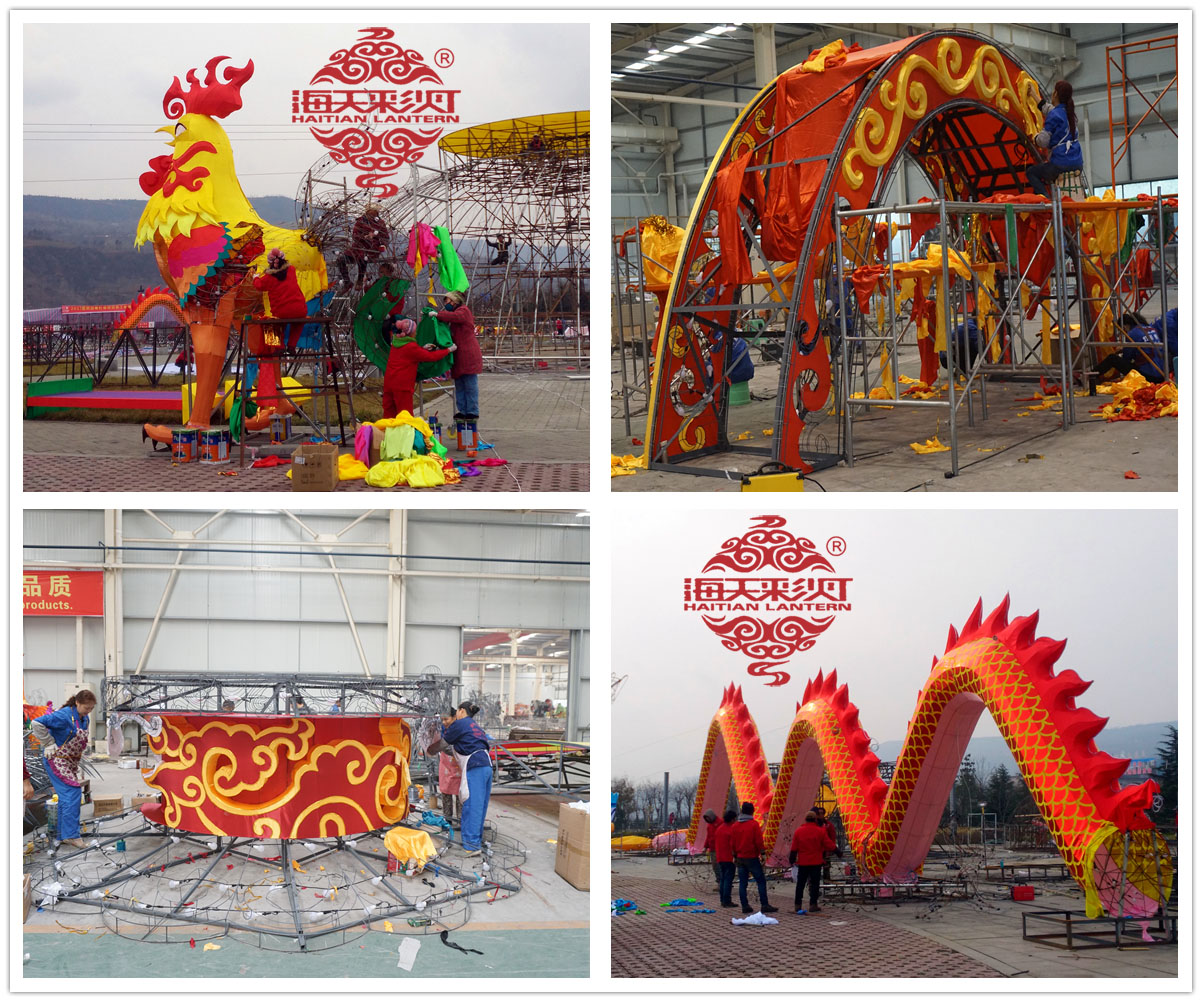 Glue Diverse Fabric on The Steel Structure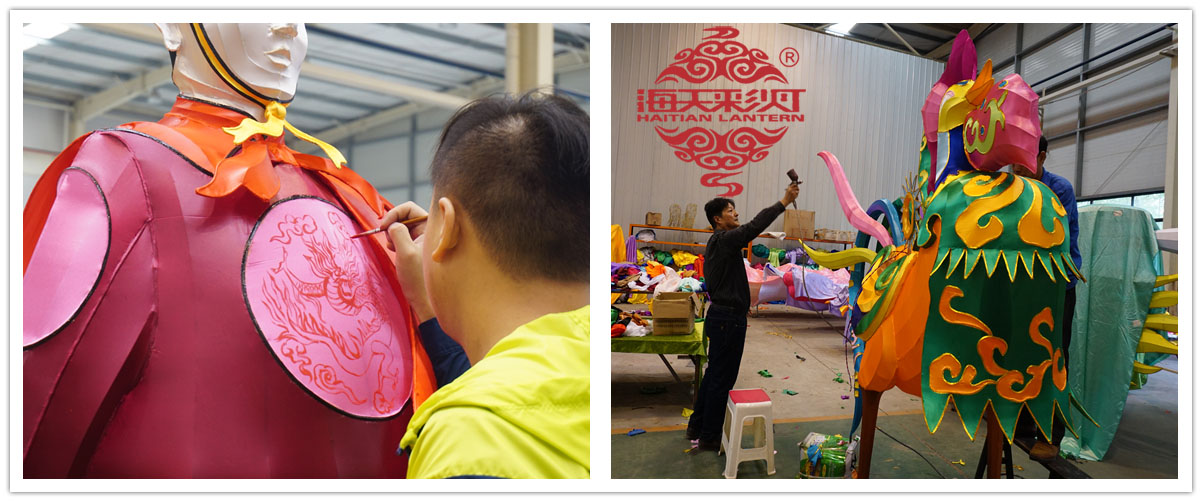 Handle with Details Before Loading
      Dille lanterna son incriblemente detallados e primorosamente construído, con algunhas lanternas tan grande como 20 metros de altura e 100 metros de longo. Estes festivais de grande escala manter a súa autenticidade e deseñar unha media de 150.000 a 200.000 visitantes de todas as idades durante a súa residencia.
Video do festival de lanterna